The Joy of Cooking
How cooking in the times of COVID made me embrace my inner Julia Child.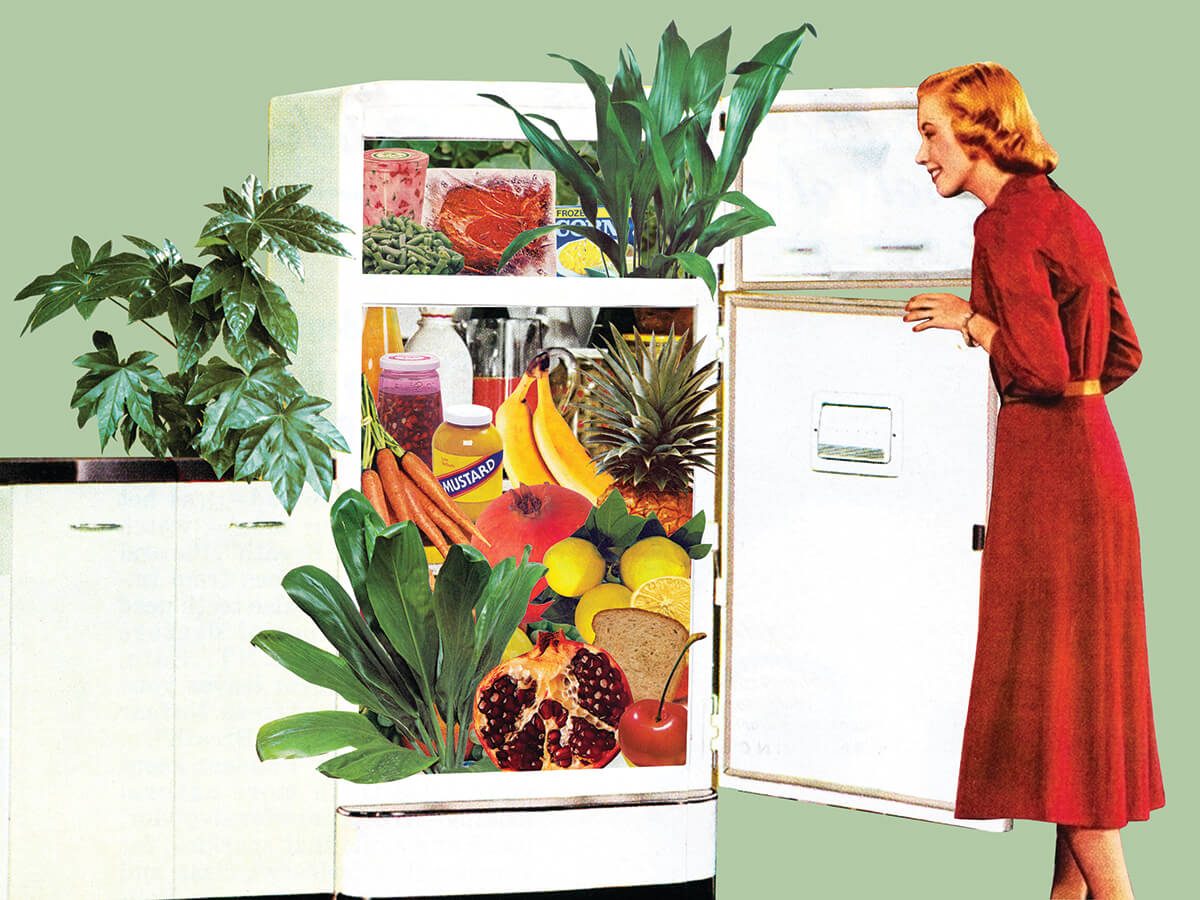 At any given time—pre-pandemic, that is—my fridge was stuffed with Styrofoam and cardboard carryout containers filled with leftovers of every kind. Pumpkin mantwo and pieces of lamb shish kebab from The Helmand, half a shrimp-salad sandwich from The Local Oyster, a few scraps of chicken marsala from Vito's, some ramen from PekoPeko—food from wherever my work as the food and dining editor of Baltimore magazine has taken me.
The truth is, I've always enjoyed cooking at home, but usually because it was a relief from all that eating out. Now, COVID has left me—and us—with no other choice. While carryout and delivery are still available, dining out, something I did up to five times a week for work, is no longer an option.
I learned to cook at the same time I learned to write. In 1987, when The Cosby Show was the top-rated television show in the United States, I was an associate editor at TV Guide Magazine, then the bestselling magazine in America. As part of my gig, I was tasked with writing a cooking column called Celebrity Dish. I interviewed TV stars and they gave me their recipes, which I tested and refined. I interviewed Wolfgang Puck, whose shrimp BLT taught me how to fry bacon to a perfect crisp; Jane Fonda, who explained how to shell pomegranates mess-free under water; and, long before I was living in Baltimore, Montel Williams, who showed me how to make a proper Maryland crab cake and whose recipe I still use to this day. Thanks to my recipe testing at the magazine, my home was a strange ad-hoc cooking school, filled with colorful characters, including someone in the witness protection program who authored The Mafia Cookbook and taught me how to make Italian gravy.
I'm grateful for those experiences now. There's no question that recipe testing, eating out, and spending time in restaurant kitchens for my job at Baltimore over the years has made me a better cook.
These days, instead of talk-show hosts and fitness gurus, my teachers include actual chefs and experts in the restaurant industry. I've watched Charleston's Cindy Wolf preparing her mis en place and now find myself doing the same at home, carefully cleaning and cutting and organizing all ingredients so that by the time "dinner service" starts in my house, the prep work is done and the cooking can proceed seamlessly without a last-minute hunt for missing ingredients. I've learned knife skills from Jerry Trice at Gunther & Co., and how to plate pasta from Tagliata's Julian Marucci. I've learned about sourcing from Woodberry Kitchen's James Beard-winning Spike Gjerde, and how to grill fish-side-down from Brian Plante at Rye Street Tavern.
I believe that any old Joe (or Jane, in this case) can cook with a simple trip to the market (or farmer's market), a quick Google search, and an ounce of curiosity. But the pandemic has forced most of us to be creative, to make something out of nothing, to make do, whether that means accepting the current limitations on our lives or making dinner out of that just-in-case can of beans we were saving for an emergency. Now I find myself foraging in my own refrigerator, contemplating how to fashion a meal out of four different mustards. (From honey Dijon to stone ground, I have so much mustard!)
I cook for sustenance, sure, and as a creative outlet, but in these times of coronavirus, cooking has also taken on a new meaning. In our family, it has become the thing we look forward to, a ritual that pleasantly punctuates an endless blend of days. The rules are simple: Show up and eat. Dinnertime, in particular, is a morale booster, mine and theirs, as I provide for our current family of four. Filling them up fills me, too, in a way that it didn't before, because I didn't take time to notice. It was always onto the next thing, the dishes, the dog walks, the nightly chores. Dinnertime—and preparing for it—is now the most gratifying part of my day.
All of this cooking has made me feel powerful—the very definition of a modern pioneer woman.
During my forced quarantine, I've stared into the pantry and poured through my cookbook collection including J. Kenji Alt-Lopez's The Food Lab, Yotam Ottolenghi's Plenty, and Samin Nosrat's Salt, Fat, Acid, Heat for inspiration. I've gained confidence in my own abilities by making something that doesn't just sustain, but satisfies.
I've made croutons out of stale bread, tossing them with olive oil and expired herbs (basil, za'atar, thyme) to make a simple salad. Bags of pistachios and dried cherries found in the recesses of my kitchen drawers get tumbled into an Ina Garten biscotti recipe. Tinned fish adds umami to a pasta dish. Lettuce wraps are inspired by a long-ignored head of iceberg in my crisper and a single chicken breast I sliced razor thin to feed our entire family. Long-lingering carrots morph into a tasty carrot salad mixed with lemon juice, dried chili peppers, and cilantro. And in what might be my proudest MacGyver moment, I've used Parmesan rinds to deepen and richen the last batch of homemade tomato sauce defrosted from last summer.
Even with newfound inspiration, there are still some ingredients that seem daunting, like the box of puff pastry purchased in mid-March before quarantine really began. At that point, I was in hoarding mode, grabbing anything edible and tossing it into my grocery cart, though I had no clue what to do with it. (A month later, I find a use and make Argentinian empandas.)
All of this cooking has made me feel powerful, resourceful—the very definition of a modern pioneer woman—though, once in a while, I don my mask, grab Lysol wipes and a bottle of Purell, and cave to carryout.
On weekends, just to mark time, build in a new family ritual, and support local restaurants, we get food to-go at various area businesses. Some experiences go better than others: a falafel salad, while delicious, is missing the promised tahini dressing; grilled salmon doesn't reheat very well; highly anticipated guac and chips arrive without the chips—minor missteps, and a problem of privilege, but disappointing, nonetheless. Even Starbucks Coffee, once a daily treat, now tastes like a cup of lukewarm mud as we make our own French Press coffee.
"Your cooking is better," concludes my daughter, Sophia, one weekend over a soggy order of eggplant Parm from a local cafe. I goad them, "On a scale of 1 to 10, what do you give me?" "A 10," says my eldest son, Zachary. "A seven," counters Sophia, "there's always room for improvement." I smile with satisfaction. "An eight," adds my husband, which feels about right.
I've always taken eating out for granted, but now that I can't, I'm sure I will savor it in a new way once I can. Eating in was just what I resorted to between reservations, but lately, it has deepened my understanding of what coming together over a meal means. In our Jewish household, it's our version of holy communion.
Something in me has shifted. It's the realization that here, I have everything I need—food, family, and shelter.