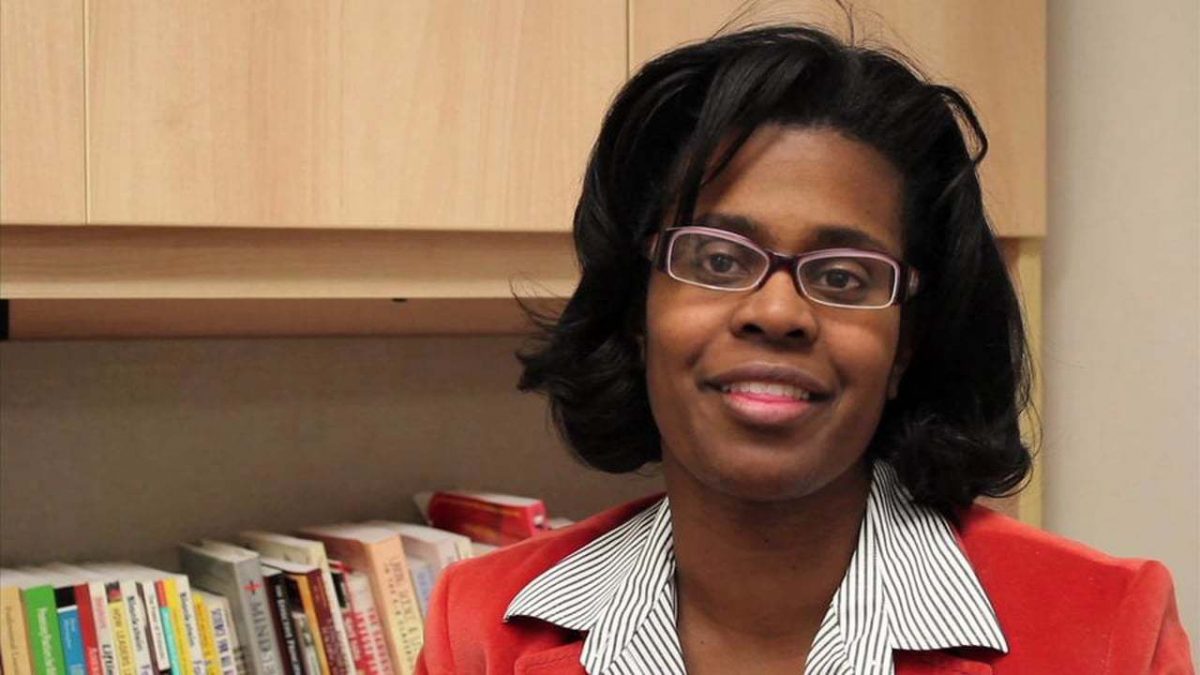 Courtesy of Vimeo
The Baltimore City Board of School Commissioners ousted the public schools CEO Tuesday, moving to replace Gregory Thornton with one of his predecessor's key appointments. The board announced that Friday would be the final day of Thornton's two-year tenure and that Sonja Santelises will assume control of the school system on July 1.
Thornton came to Baltimore from Milwaukee in 2014 to fill the shoes of popular former schools CEO Andrés Alonso, whose six-year run was marked by reform and occasional controversy, but also widely viewed as successful as test scores and graduation rates improved.
Currently, Santelises, 48, is the vice president for K-12 Policy and Practice at The Education Trust, a Washington, D.C.-based nonprofit focused on closing the achievement gap. Prior to joining The Education Trust, Santelises served as the chief academic officer of the Baltimore City Public Schools from 2010-2013 under Alonso.
"We believe Dr. Santelises is the person to lead Baltimore City Schools for the next 10 years," said Marnell Cooper, chairman of the City Board of School Commissioners in a statement. "The board recognizes that the work Dr. Santelises performed as chief academic officer in Baltimore set us in a direction where the students were improving. We believe her most recent experience at The Education Trust in Washington has given her an even broader perspective and will result in greater academic achievement in Baltimore City."
Thornton faced a number of challenges during the past two years, including budget shortfalls and a lawsuit over funding with city public charter schools.
Among others, state Sen. Bill Ferguson, a Baltimore Democrat and former school board member Kalman Hettlemen, in recent months had called for Thornton to step down or be removed, citing a lack of leadership and vision.
By its own admission, the City School Board of Commissioners had been secretly looking to replace Thornton since December.
"This was a situation involving peoples' careers and we didn't want rumors spreading. We had an obligation to keep our discussions with Dr. Thornton and with all of the candidates confidential," Cooper said. "We also did not want to distract the school district, so our teachers and principals could focus on giving students the best possible education."
Baltimore Teachers Union president Marietta English said in a statement Wednesday afternoon that she was caught off guard by the unexpected announcement by the school board.
"Dr. Thornton's departure from BCPSS at this time is surprising. He worked very hard to ensure that our students, teachers, PSRPs and staff were treated fairly," English said. "I applaud the work he did to make sure our students were able to keep specials like art and music. He also expanded interscholastic sports to the middle school level. I wish him the best and look forward to working with Dr. Sonja Santelises, who we know very well. I know Dr. Santelises will listen to our concerns as we move forward."
Santelises, who lives in Baltimore with her husband and three daughters, told WBAL-TV in a brief interview that she came back to Baltimore because she believes the city is place where the education system has a genuine chance to move forward.
"This is a place we can get it done," Santelises said. "My piece doesn't change from what it's been my entire career. This is about bringing excellent, enriching, educational opportunities to all young people in Baltimore because we need to prepare them to lead. That's what the work is about."
Prior to coming to Baltimore in 2010, Santelises worked in Boston Public Schools from 2006 to 2010 as assistant superintendent overseeing 25 pilot schools established to improve the academic performance of low-income students and students of color. She also served as the acting deputy superintendent for teaching and learning, and assistant superintendent for professional development.
Previously, she was also the executive director of the New York City Algebra Project, a national math reform program, and from 1992 to 1995 she taught at Decatur Clearpool School in Brooklyn, NY, where she was a curriculum specialist and oversaw the founding of the middle school. Before that, she joined Teach for America in 1989 as their national director of professional development and national teacher placement.
A Phi Beta Kappa graduate of Brown University—which profiled Santelises in the school's magazine several years ago—she holds a Master of Arts degree in education administration from Columbia University and a Doctor of Education in administration, planning, and social policy from Harvard University. Her educational career began in 1989 when she joined Teach for America, New York, as national director of Professional Development and National Teacher Placement.