Community Activist Daniel Burgess Supports City Youth With New App
Community connections? There's an app for that.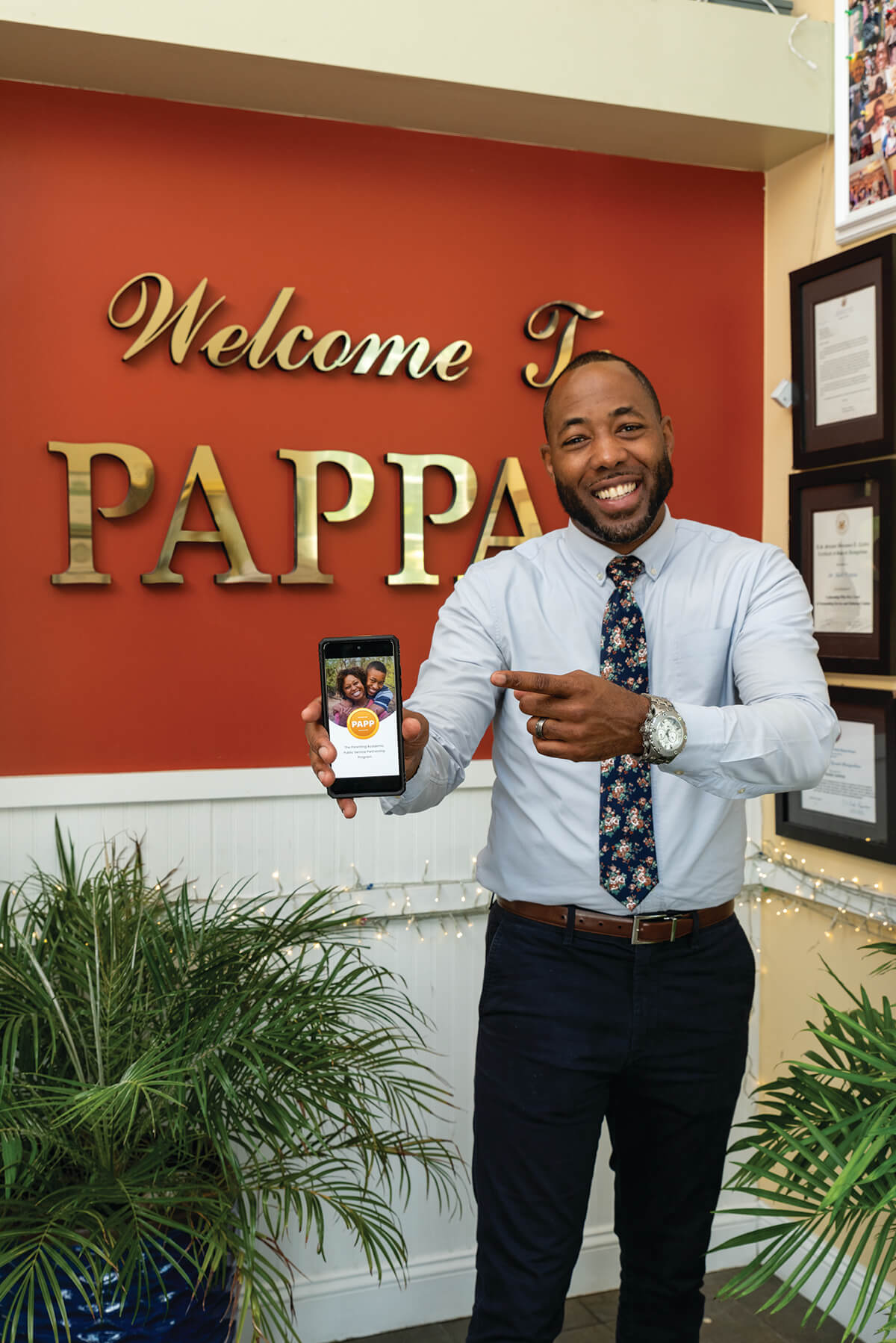 Daniel Burgess knows the easiest way to get through to kids is through their phones. Which is why he created an app that also serves as a resource for young people.
Like many Baltimoreans, Burgess found his calling after witnessing the Freddie Gray Uprising in 2015. He quit his corporate job to become a community activist. For Burgess, the mission was obvious: He needed to do something to support the city's youth.
But creating programming to support young people in the city requires a lot of time, energy, and funding. And that's when the idea for the app hit him.
So, with the support of the Mark Pappas Foundation, Burgess created PAPP, the Parenting, Academic, and Public Service Partnership app, which offers resources for families in need of mentoring, public safety, counseling, and other community programs.
The app also provides incentives and rewards for students who complete certain tasks and challenges. A student could receive enough points to buy a burger from Burger King or even a video game.
While the app is still in the pilot phase, it has over 225 active users. And Burgess is determined to get it into the hands of more young people in the city