Collage art by Julia Hammerschlag, a senior herself graduating from McDonogh School in Owings Mills. -Julia Hammerschlag
When it comes to rites of passage, is there any time more iconic than the spring semester of senior year of high school? There's a reason it's the stuff of cinema—the class photos, the final theater performances, the championship sports games, the pranks and parties and prom—as if all 17 or 18 years have been building toward these seminal few months. It's the bittersweet end of adolescence, with the donning of that cap and gown marking the transformation into adulthood, and the beginning of the rest of our lives.
Of course, life has been interrupted for the Class of 2020. The coronavirus pandemic arrived just before spring break and upset the rest of the school year, which was first postponed, then cancelled entirely. Lockers were packed. Classes moved online. Those last days of 12th grade—meant to be filled with pomp and circumstance, in the company of friends and loved ones—were instead spent at home alone in quarantine.
But for all that's been lost, today's high school seniors are still finding ways to look forward. They've hosted Zoom proms, created Instagram yearbooks, participated in car-parade graduation ceremonies, and even expressed gratitude for the extra time spent with their siblings and parents.
Just before school let out, we spoke with 10 Baltimore students about the letdowns and silver linings of their final semester. Here's some of what they had to say.
---
Hannah Wang, 17
Roland Park Country School
"We found out that schools were closing on our senior celebration day, just before spring break. It was already such a bittersweet moment and the start of our last 100 days of school. Then they were like, 'Okay, pack your stuff, just in case you don't come back.' We were like, 'Are you serious?' It was a weird feeling. We were all crying while packing our lockers in our celebration clothes. We had gotten our time capsules back from freshman year and read our letters to our future selves. In a way we thought, 'An extra week of spring break? Perfect.' The reality of it all hadn't fully settled in. Quickly that did change, unfortunately."
Tyler Martire, 18
Gilman School
"We'd been preparing for our spring musical. It was called Me and My Girl. We'd almost completed memorizing Act One. It was hard to work so hard on something and then all of a sudden, you're not going to be able to perform it anymore, and you can't come back next year and do it either. At times it feels like some of those hours were wasted, like what was it for? But I think it's paid off in different ways. I met a lot of wonderful new people and laughed a bunch. A little while into quarantine, on what was supposed to be opening night, we all got together as a cast on Zoom and sang our songs together."
---
Bryce Taylor, 17
Bard High School Early College
"I told my mom, I could've sworn, all my life, I've been looking forward to the moment that school let out early or I didn't have to go back—and it actually happened! And it was not what I expected. Quarantine got old really quickly. After handing in my final assignments, it's honestly been kind of boring. My friends and I had all these plans to go out with a bang. Senior pranks, maybe, like putting Post-it notes all over our favorite teachers' classrooms and cars. We were going to do a class trip to Dave & Busters. And we all know the number one thing—prom! I missed out on senior prom. It was going to be a night to remember. Luckily, my friends and I didn't buy our tuxes yet."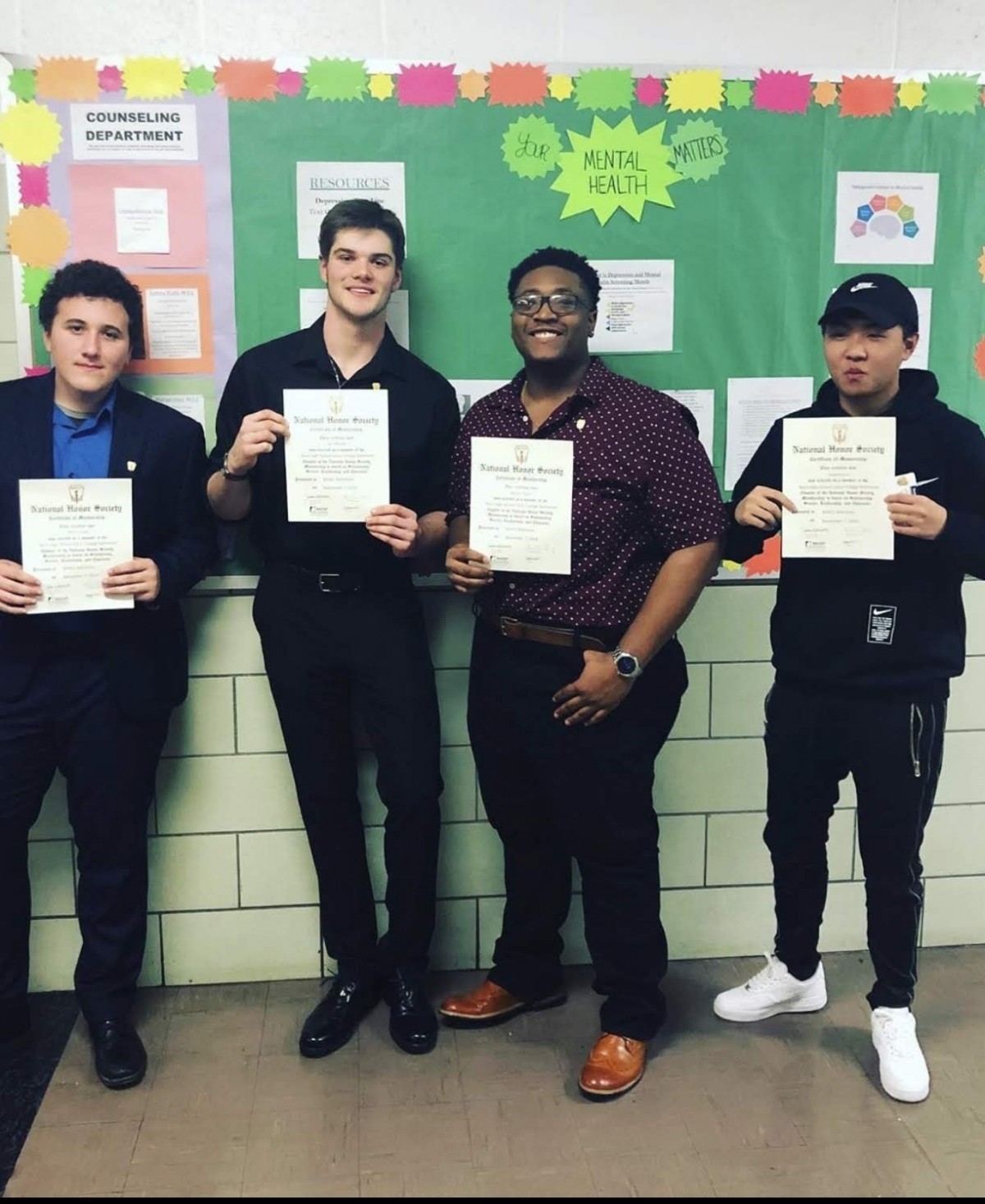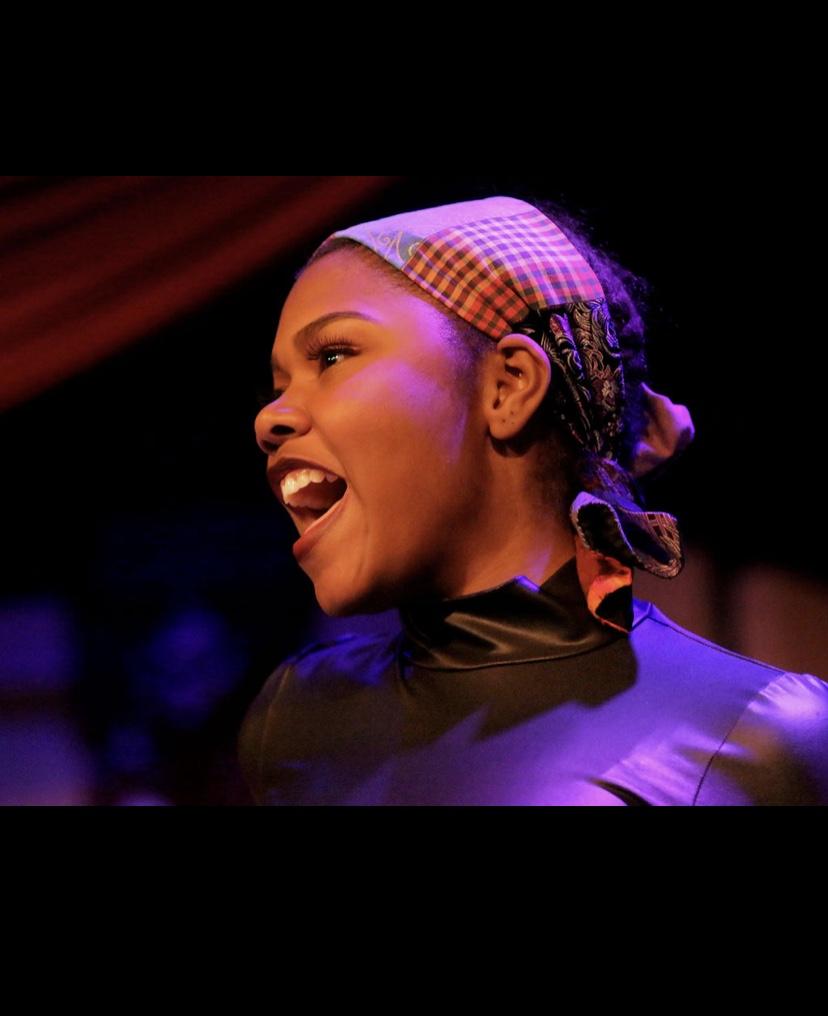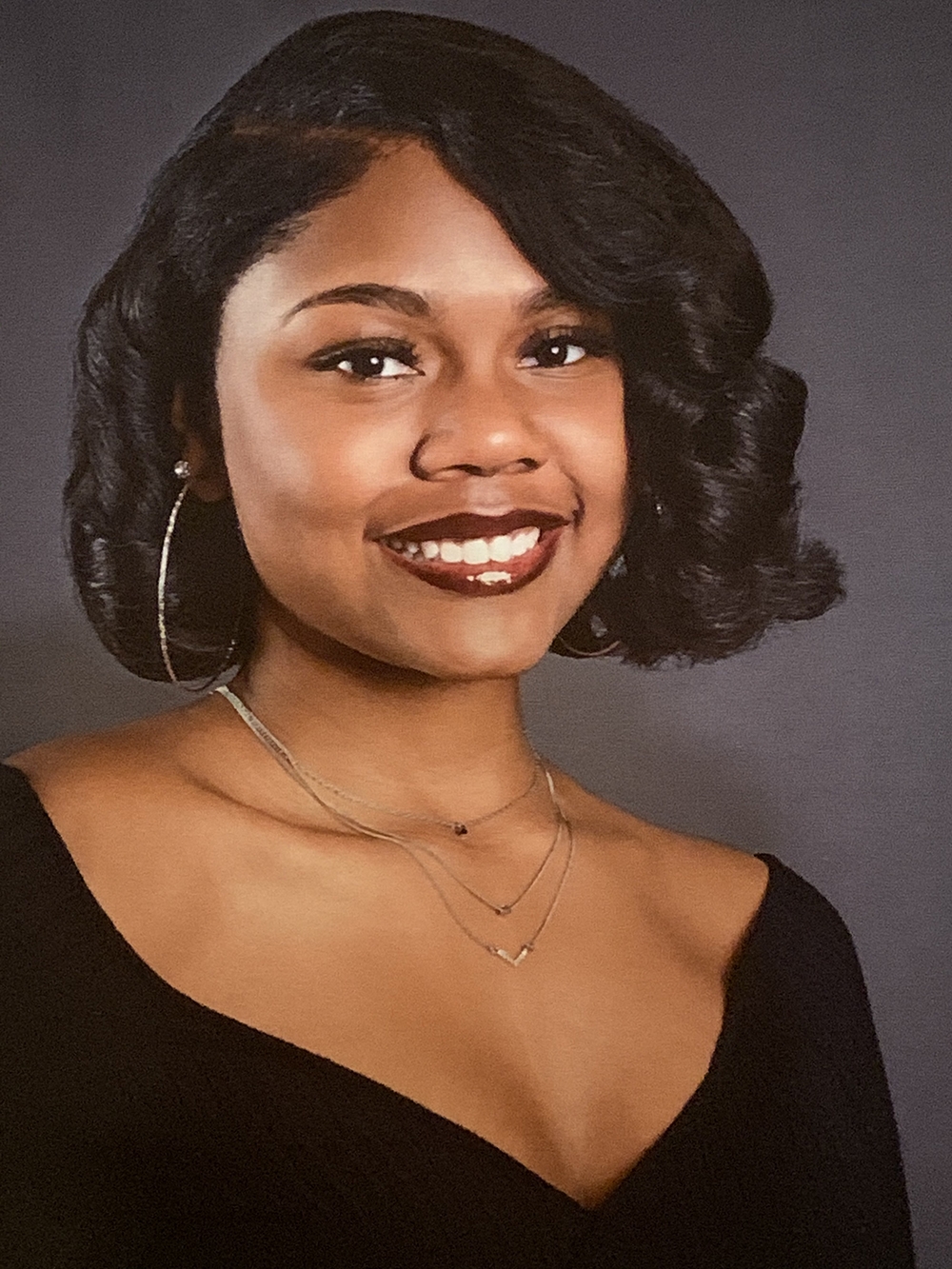 Tia Thomas, 18
Baltimore School for the Arts
"I work with this organization called Wide Angle Youth Media. We were looking for ways to help and realized everyone was stuck inside and needed to have some fun. We created a virtual prom for anyone in high school across the country. We had almost 200 people attend. We had a DJ, a TikTok dance challenge, a photo booth. I wore a dress I already had, and my younger sister got to be there, too. I was a co-host so I decorated my room with LED lights and a shimmery gold background. I put my computer on my dresser and FaceTimed my friends and we danced. For that moment, I definitely forgot about not having a real prom."
---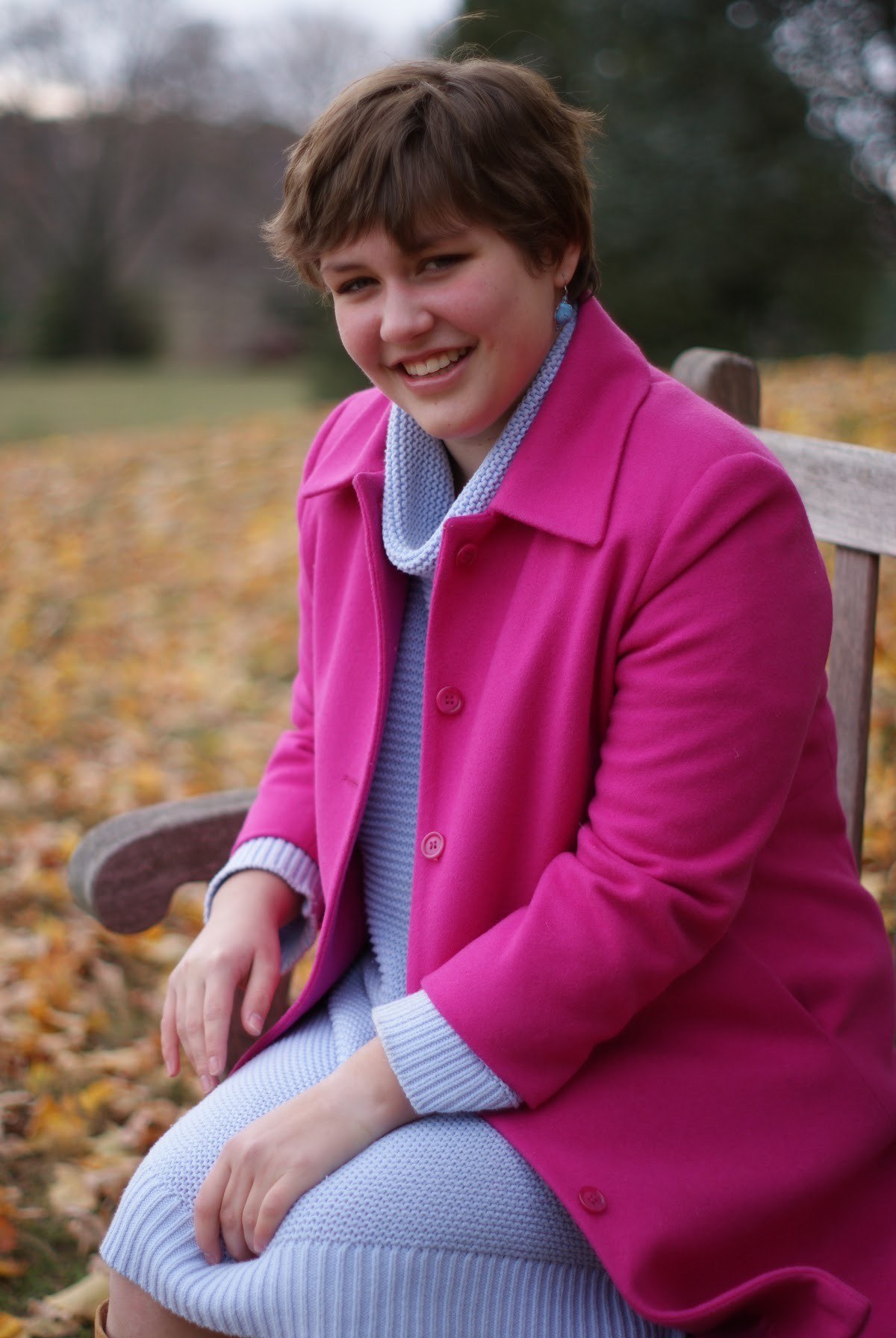 Charlotte Messaris, 18
McDonogh School
"The most impactful loss for me was missing my spring band concerts. I've always watched the seniors and dreamed of being in their shoes and now that it's been my chance, it's all the more painful to have it stripped from me. I was really able to find a family in band. Everyone was invited to just be ourselves. The seniors set the tone, they were the leaders, and I was excited to have that opportunity. It's bittersweet not having the chance to celebrate or say goodbye in the way I wanted to. My message to younger students would just be to practice. When you are thoughtful about your work and your art, it sets such a good example for the people who look up to you."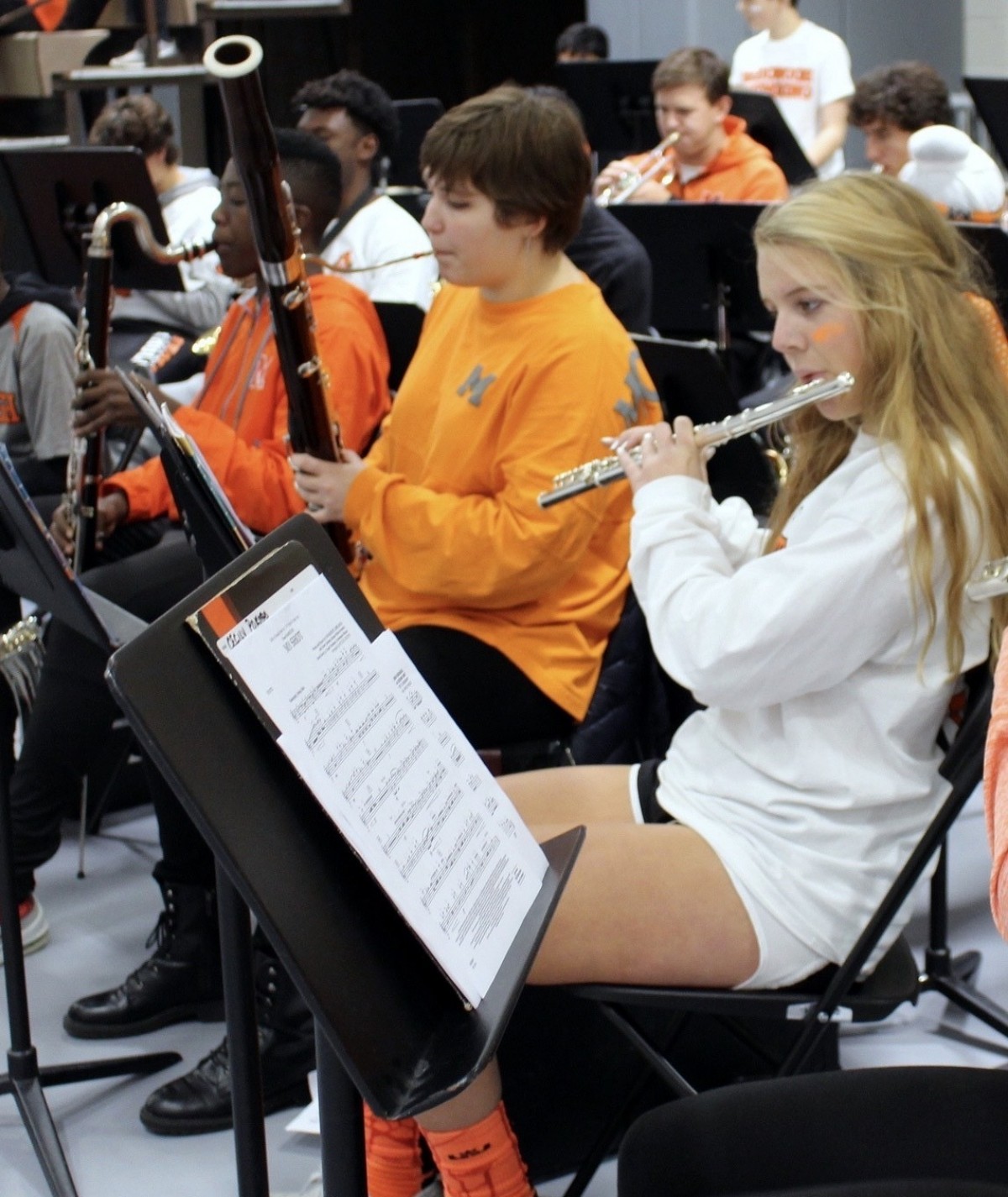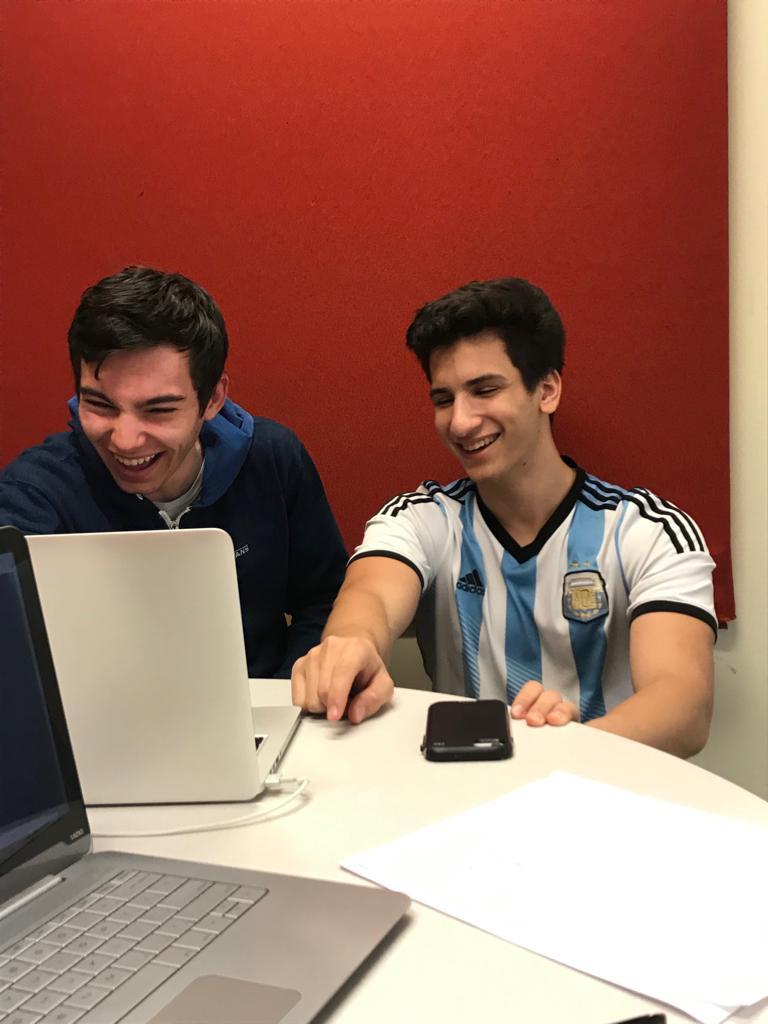 Noam Borgnia, 18
The Park School of Baltimore
"Senior week has definitely changed for a lot of people, the classic going to Ocean City. That's not happening anymore. The plan was for me and some friends to spend the first half of the week hiking a portion of the Appalachian Trail, then the second half of the week at the beach to meet up with our other friends and rent an Airbnb. Both parts of those plans got disrupted because it's hard to plan a trip when everyone is coming from different households. We'll probably still do a trip later in the summer, when we're all able and available. I've been spending time hiking and backpacking with my brothers recently, going to Oregon Ridge or Catoctin or Patapsco Valley State Park. It's strange because all of a sudden you go outside and you realize it's become summer. It's been kind of shocking to me. It feels like I missed a lot of spring."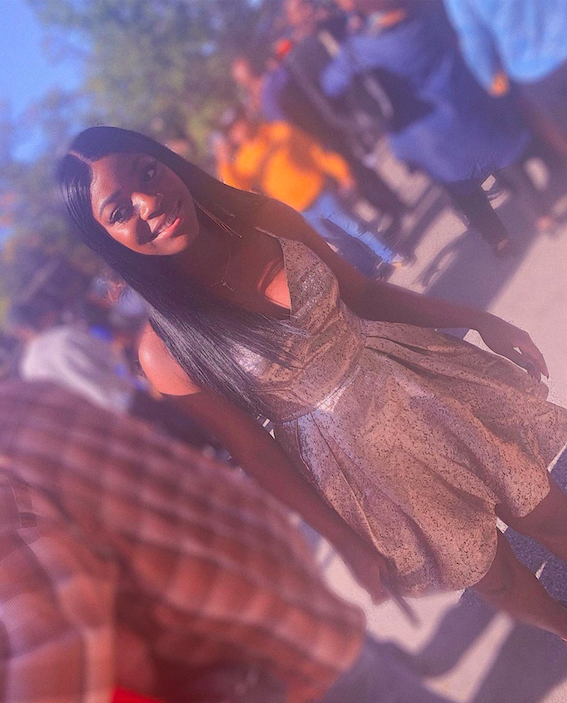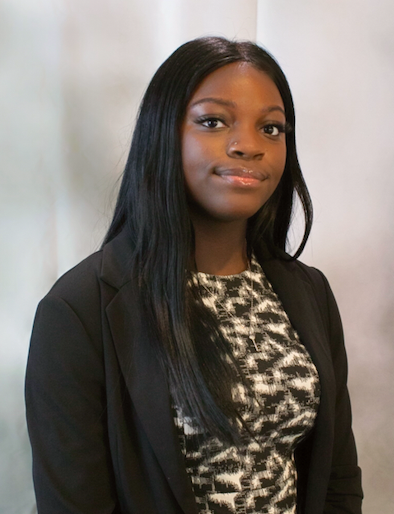 Seantia Bryant, 18
Green Street Academy
"A lot of seniors felt like guinea pigs, being the first class to do online learning. We really had to infinitely adapt. I think the experience definitely prepared me for college and real-life experience. I was the one making my schedule, I was the one making sure I did my work. It was like a baby bird falling out of the tree and now having to make it on its own. In the beginning, there was a lot of confusion and no answers. At this point, we still don't know what's going to happen with graduation. I'm just focusing on the future. This is the last day of school for me. I'm technically a college student now."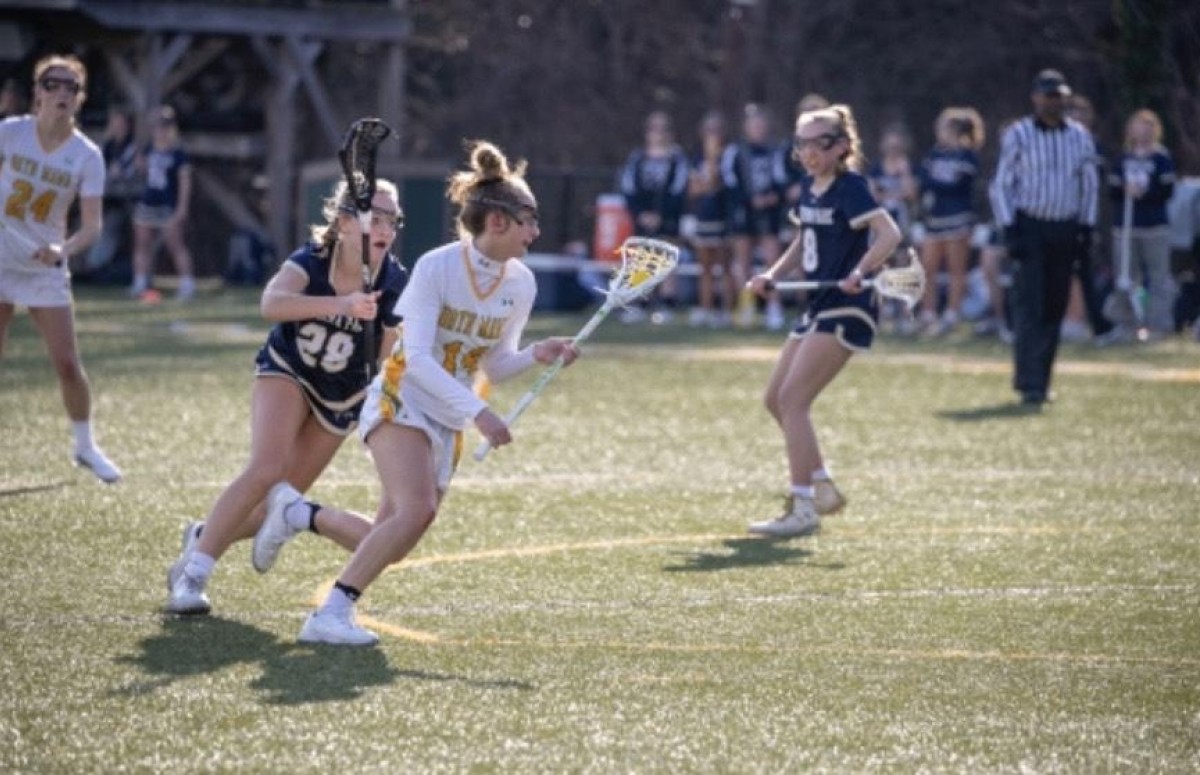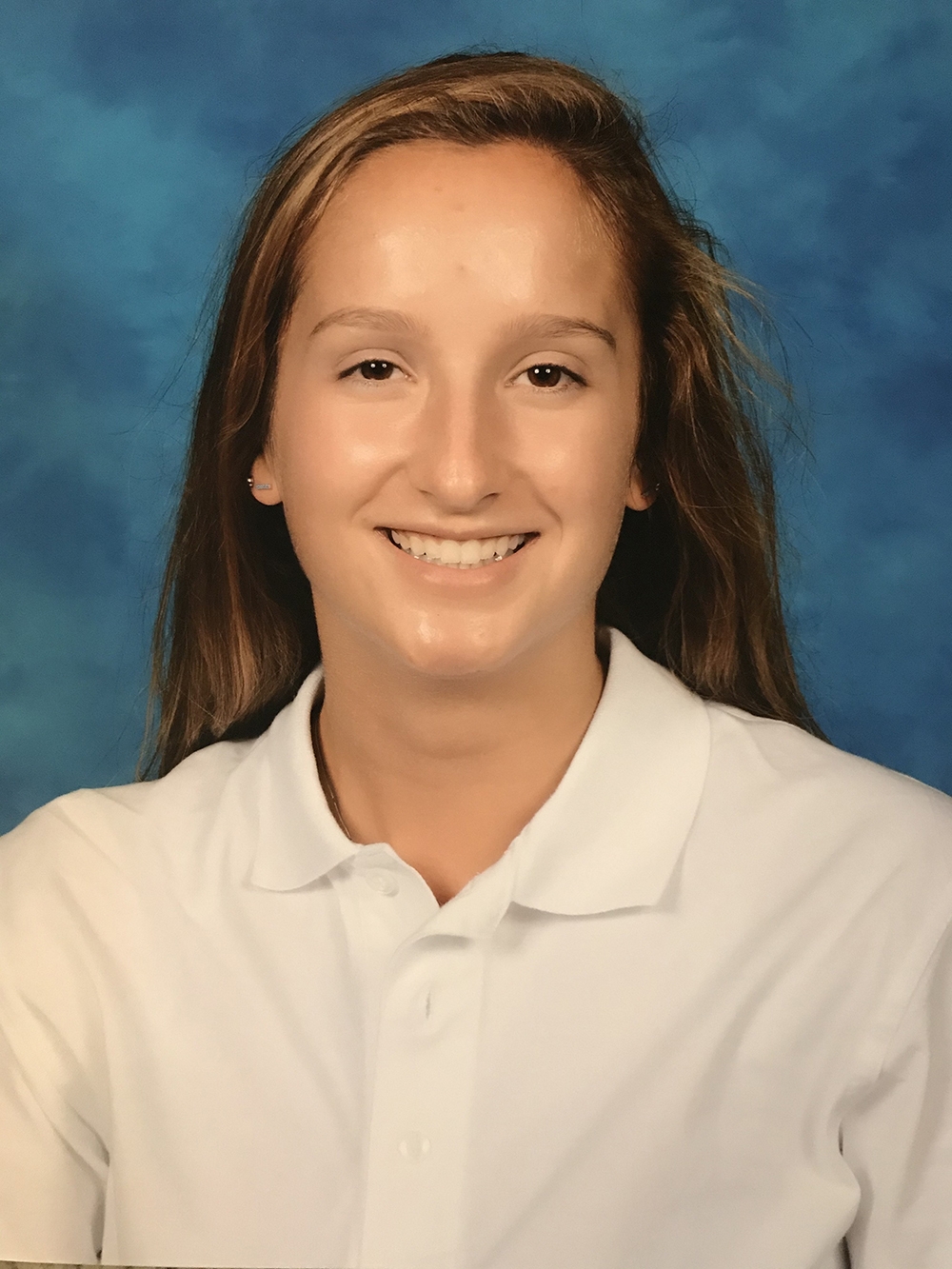 Alison Harbaugh, 18
The Bryn Mawr School
"Our athletic trainer came out to the field to talk to our coach, which she never does. She told us that all NAACP sports had been cancelled for the year. We were like, 'Oh my gosh, what, how is that even possible?' That day, I was tired, I just wanted lacrosse practice to be over, but for some reason, I remember thinking that I needed to keep going, because it might be the last one. By the end, our coach told us that we were not coming back to school, we weren't playing lacrosse, our spring break trip was cancelled. We were like, 'Okay, it's fine, we'll come back eventually.' But it never went back to normal. We never came back. I don't think anyone expected that."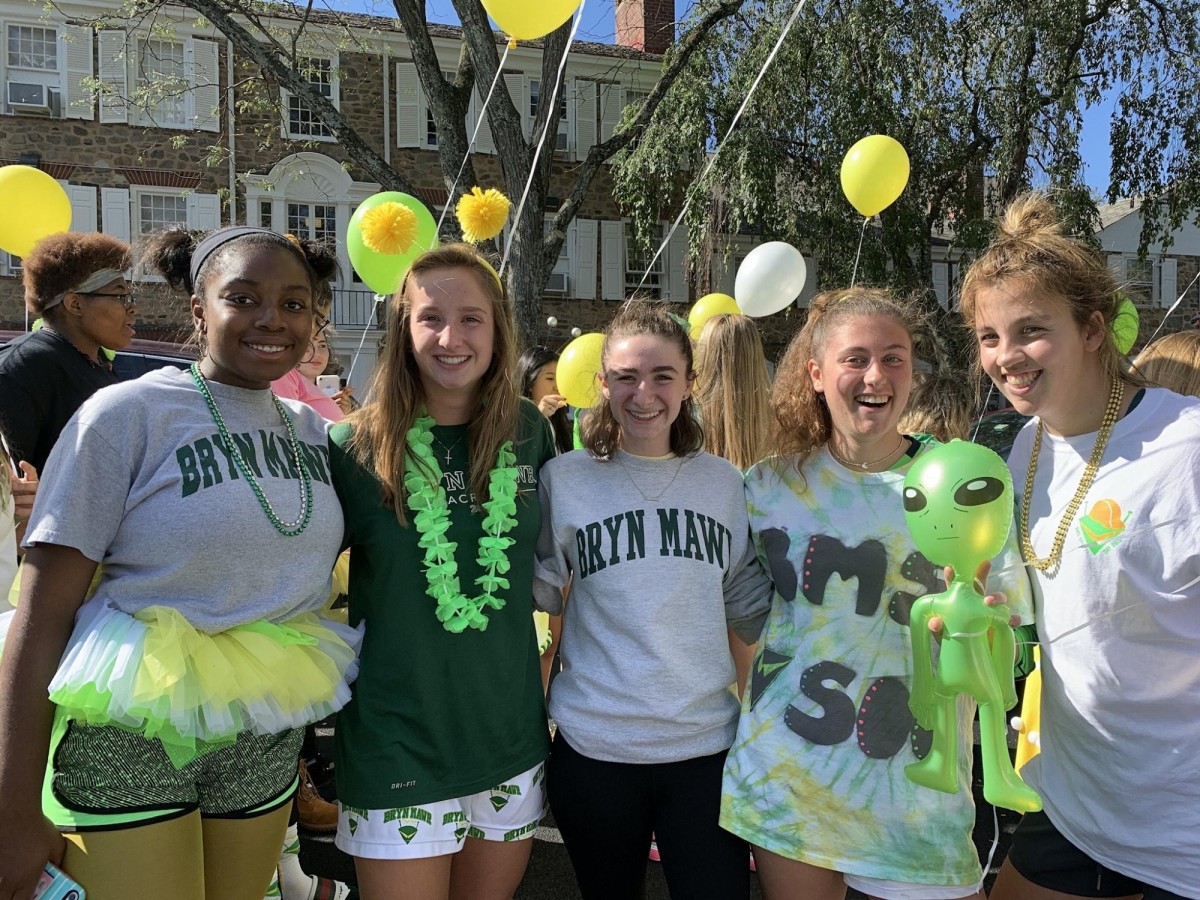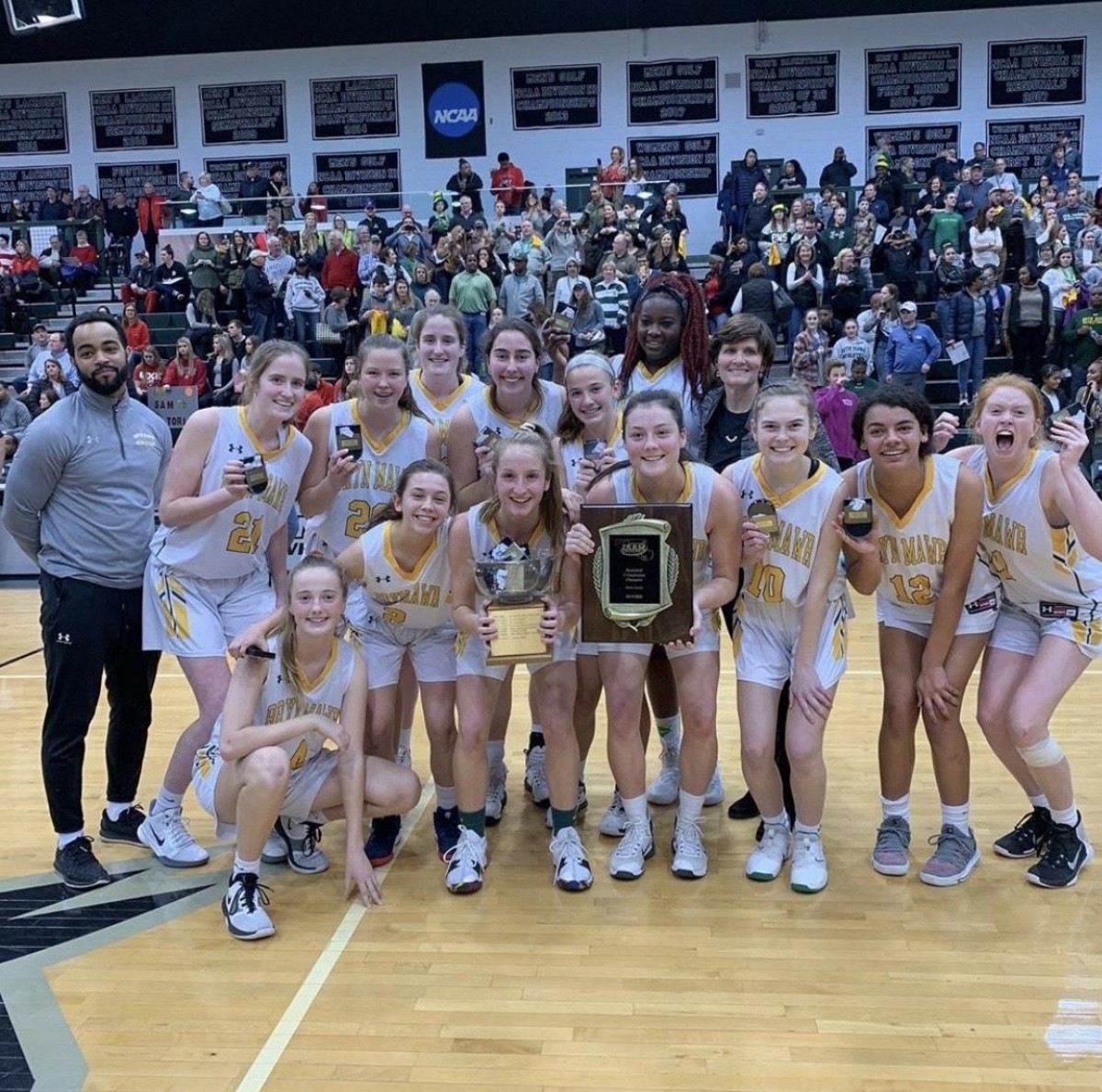 Omer Reshid, 18
Pikesville High School
"The entire Baltimore County Public Schools system went straight to online learning. We met with our teachers on Google Meets and got our assignments through [the website] Schoology. It was hard at first. It was a lot to get adjusted to, just being at home instead of the classroom. Our exams were waived, which was the only real plus. For the most part, it's been pretty sad. But as we keep going through it, we feel better because we know we're not alone. Honestly, I've realized the importance of my family and my friends and how much interacting with them actually affects me. I miss just being in the lunchroom with everyone, the conversations we had. My friends and I group Facetime, we play games on iMessage. The highlight has been playing PS4 with the boys, Call of Duty or Warzone, which we do pretty much every night."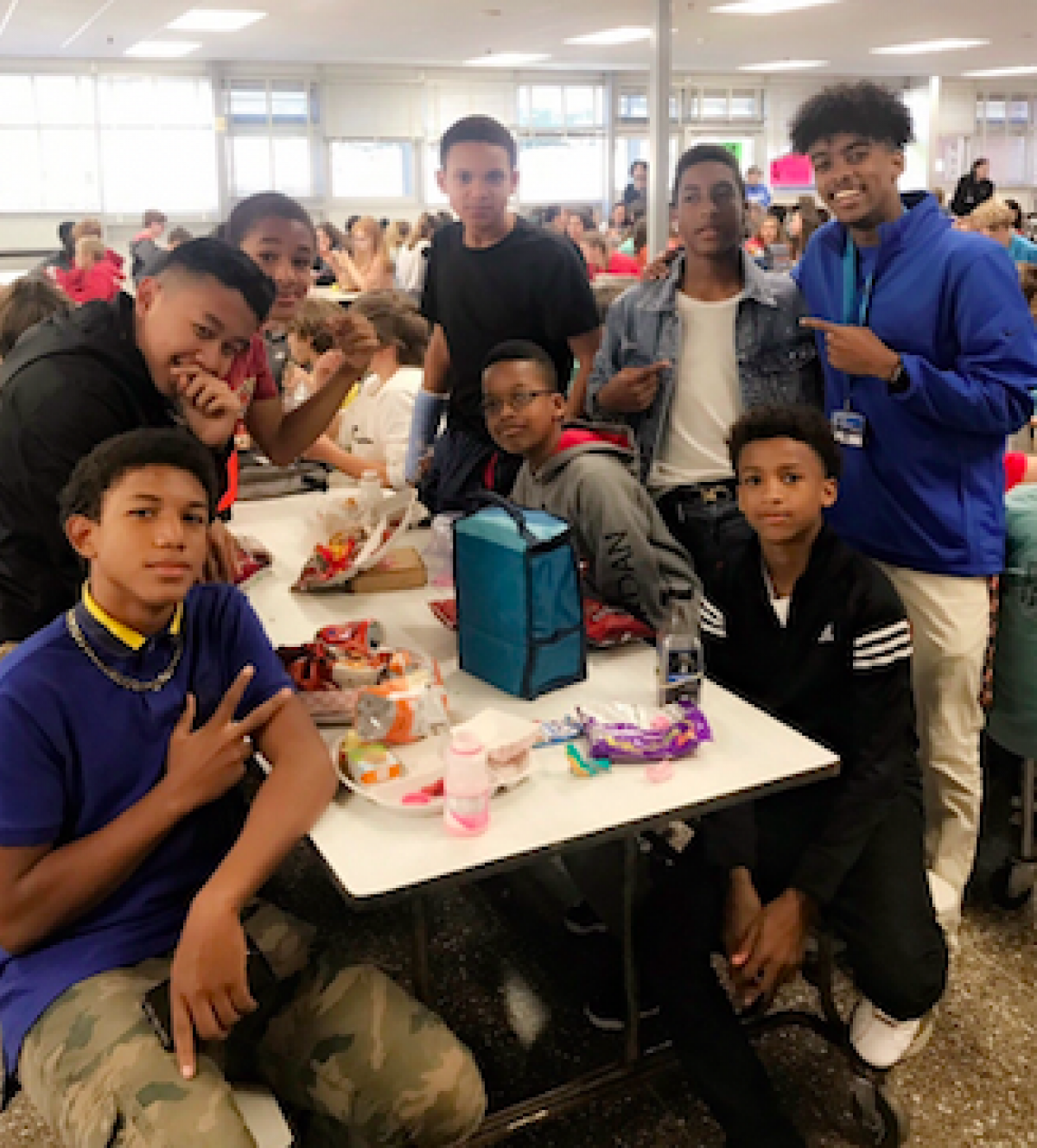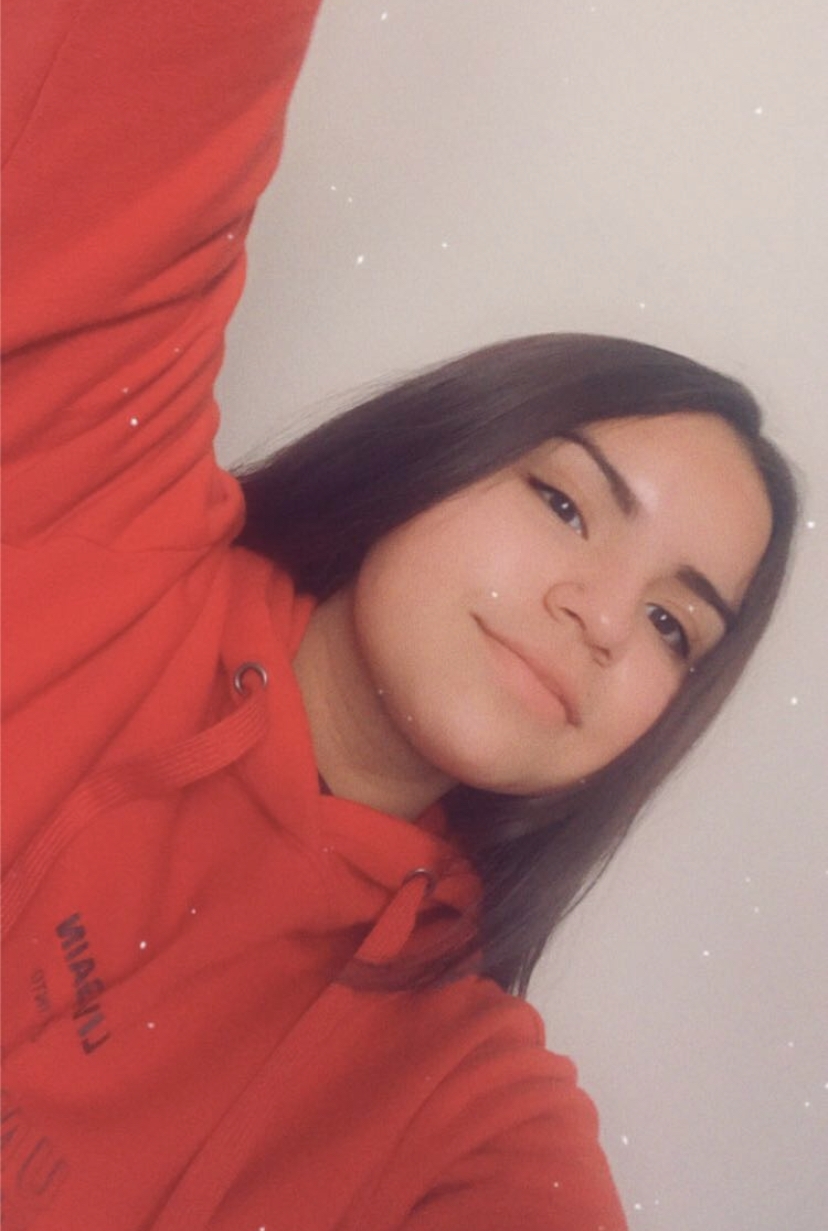 Wendy Rivera, 19
Patterson High School
"A regular day before the coronavirus was like any other day of a teenager going to high school. You get up early, you go to school, you just enjoy it. My friends and I went to the movies and out to eat. We had many adventures and did crazy things, similar to how it is in the movies. And now it's not the same anymore. We don't interact with people. Instead we just go on the computer. My advice to the lower classes would be to make a lot of mistakes, have fun, be safe, and go to school every day, because you never know what might happen."
Nadia Nazar, 18
Eastern Technical High School
"Our generation has already gone through so much and we're only 18, or younger. I think that we're going to continue to go through things, including possibly more cycles of the pandemic, and this recession, and the climate crisis. There's so much we're going to have to face, but I'm really proud with how we're going to do it. I really do have hope that we're going to tackle those things as a group and be responsible, because the responsibility has been put on our shoulders. We have to, for the sake of everyone. I do think that we'll be able to change things and make the world better."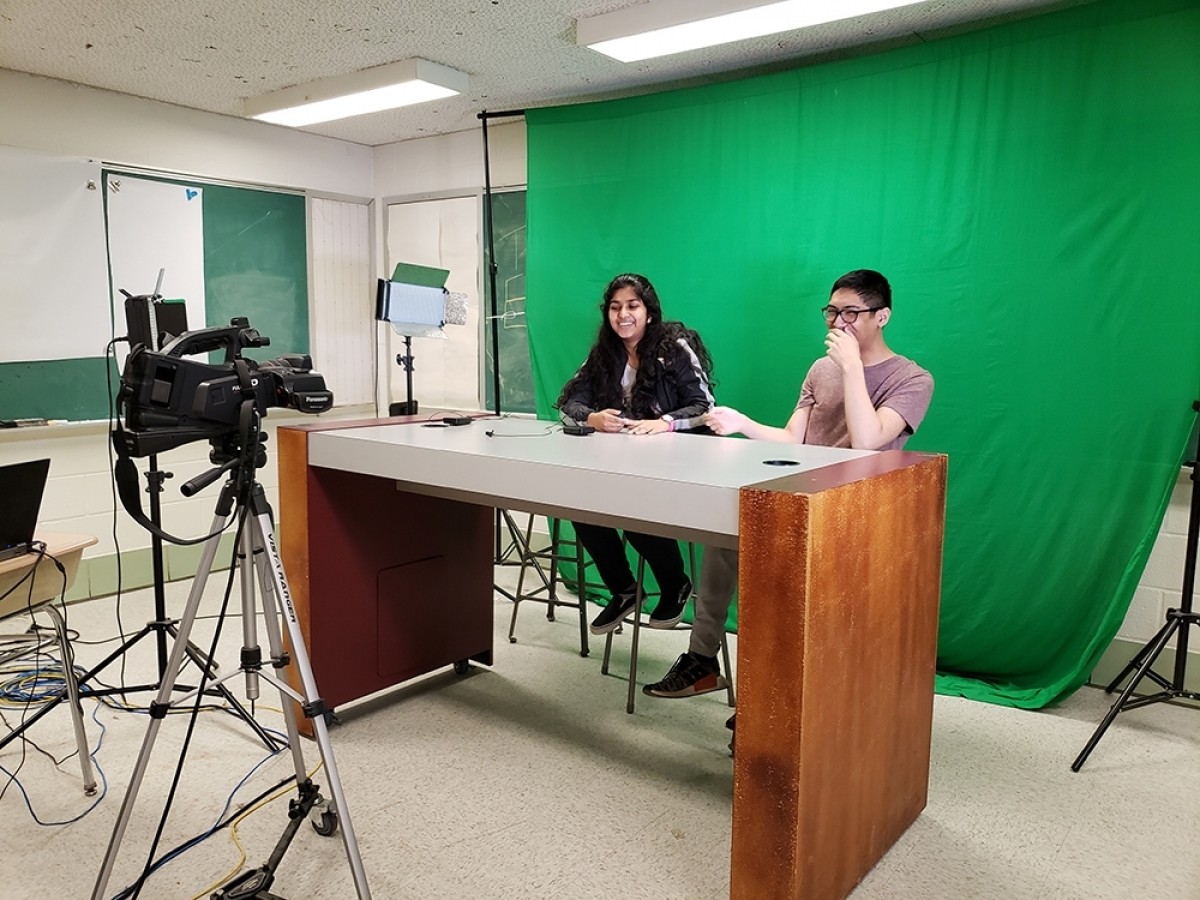 Kenny Hernandez, 18
Baltimore Polytechnic Institute
"Up until last week, we had no word on graduation, but they finally emailed us that the school district is mandating we do it virtually in June. I was hoping for something in-person, later in the year or like a drive-through ceremony where cars pass by, but I understand that's not possible for everyone. My family is very excited. I am the youngest, so they've all been waiting for me to finally go to college. I think we'll do a little celebration here at home. I'm going to Stanford University in the fall, where I'm going to study chemical engineering. They haven't told us any specific details yet about what that will look like besides that it's not going to be a normal year. We're expecting some online classes and social distancing. I'm trying to not get too excited, but that's what I'm looking forward to these days. It's okay to not be sad about missing the end of school and our events and graduation. It could be for the greater good of the world. We are saving lives."