The List: November 2023
From the Baltimore City Veterans Day Parade to the annual Festival of Trees, here are the local events to pencil in this month.
11/10: BALTIMORE CITY VETERANS DAY PARADE
With Adjutant General Janeen Birckhead (the woman at the helm of Maryland's military and the only African-American woman in the U.S. to lead a state military in the nation) as its grand marshall, the Mount Vernon parade pays respects to our state's fallen heroes. Washington Monument and Mount Vernon Place. 12-1:30 p.m.
11/2: AIN'T NO SUNSHINE: A BILL WITHERS EXPERIENCE
The late musician, with a catalog of hits including "Lovely Day," Use Me," and "Ain't No Sunshine," gets a Keystone Korner tribute, celebrating his unique voice and remarkable work as a singer-songwriter. Keystone Korner. 7:30 p.m. $10-35.
11/2: CALEB STINE
Always with a mustachioed smile and a cowboy hat, the singer-songwriter heads to The Walters Art Museum to play a set inspired by its galleries' insects and animals.  The Walters Art Museum. 6-7 p.m.
11/3: THE FAB FOUR: THE ULTIMATE TRIBUTE
Shake it up, Baby! This Emmy award-winning tribute act treats Beatles fans at The Lyric to spot-on renditions of tunes like "Can't Buy Me Love," "Here Comes The Sun," and "A Day In The Life. The Lyric. 8 p.m. Prices vary.
11/4: NIKKI GLASER: THE GOOD GIRL TOUR
The blunt and relatable standup comedian, also the host of reality TV series "FBOY Island," treats fans in Baltimore to jokes about her stance on topics like the five second rule. The Lyric. 7 p.m. Prices vary.
11/4: BALTIMORE CRAFT BEER FESTIVAL
Throw on a pretzel necklace and your favorite local brewery-themed swag for this event at Canton Waterfront Park, which will feature hoppy sips from more than 60 local breweries, small vendors, and a slew of local food trucks. Canton Waterfront Park. 12-5 p.m.  $15-65. 
11/4: PUMPKIN SMASH
All done with that lovingly carved jack-o-lantern? You can toss it in the garbage or propel it from the rooftop of a locally loved science museum from a launch tube. Pick your poison! Maryland Science Center. 10 a.m.-12 p.m. 
11/5: HUMAN REQUIEM
The Baltimore Choral Arts Society launches its 58th season with "Seven Last Words of the Unarmed," by Atlanta-based composer Joel Thompson, and Johannes Brahms' stirring Ein Deutsches Requiem. Baltimore Choral Arts Society. 3 p.m. $25-40.
11/6: CREATE YOUR OWN MINI CLIMATE PONCHO
At Enoch Pratt library, join artist Hosey Corona to craft your own artistic poncho inspired by nature, resilience, and Mother Earth's many wonders. Enoch Pratt Free Library. 2:30-4 p.m.
11/6: BALTIMORE BABYWEARING MEETUP
Bring your precious bundle to this meeting at The Womb Room—an organization supporting Charm City's new parents and families—which will teach guests different ways to wrap their babies in a carrier. (Like swaddling, it's tricky!) The Womb Room. 11 a.m.-1 p.m.
11/8: THE 1975
As part of its "Still… At Their Very Best" tour, the beloved British indie pop group treats its Baltimore fanbase to hits such as "Sincerity is Scary," and "Somebody Else." CFG Bank Arena. 8:30-11 p.m.
11/8: KITCHEN UNDISCLOSED
Courtesy of The Baltimore Banner, this lavish four-course dinner party, which features suggested wine pairings and a complimentary welcome drink, is top secret until the big day rolls around. (Here's a hint: it's at one of the city's most fabulous restaurants.) Location TBD. 5:30-11:30 p.m. $125.
11/9: BOSHELL LECTURE SERIES: BLACKNESS IN ANTIQUITY
At The Walters Art Museum, Dr. Gina Borromeo, the museum's Senior Director of Collections and Curatorial Affairs and  Senior Curator of Ancient Art joins author  Dan-el Padilla Peralta, Associate Professor of Classics at Princeton University, to discuss racialization in the ancient Mediterranean world. The Walters Art Museum. 6-7:30 p.m. Free.
11/10: THE BEACH BOYS
Get ready for some "Fun, Fun, Fun!" The California rockers, known for hits like "Good Vibrations," "Surfer Girl," and "In my Room," to take their songbook to the East Coast for an Anne Arundel County show. The HALL at Live! Casino & Hotel Maryland. 8 p.m. Prices vary.
11/10: THE SOUL STAGE
Courtesy of  Mississippi native vocalist Black Assets, this music showcase at Creative Alliance will highlight Baltimore's burgeoning indie, funk, and soul artists to watch for. Creative Alliance. 7:30 p.m. $10-20. 
11/11: PASADENA WITH JIMMIE'S CHICKEN SHACK
The father-and-son rock group and the tasty-sounding alt-rock band (both Marylanders) play a set for fans in downtown Baltimore. Baltimore Soundstage. 7 p.m. Prices vary.

11/11: PATTERSON PARK BREWFEST
This Patterson Park bash will offer more than 40 brews to sip on, satisfying grub, and live performances—with lots of activities for kiddos, also. Patterson Park Bull Circle. 12-5:30 p.m. $15-55.
11/16: THANK YOU OMU
This story time for tots in Brooklyn Park is all about the power of community, sharing, and gratitude. Stay afterwards to make a "Thankful Tree," craft to hang up at home. Chesapeake Arts Center. 10-10:45 a.m. 
11/17: STOOP SOIREE: CHARM CITY
Inspired by our own Charm City, this swank gala at The R. House celebrates the 15th anniversary of Baltimore Family Alliance, which advocates for safe neighborhoods, streets, and schools. Baltimore Family Alliance. 6-11 p.m. $75-150. 
11/17: THE PRINCESS BRIDE WITH CARY ELWES
Join the handsome actor (who plays Westley in the classic '80s film) at The Lyric for a moderated chat, which will reveal insider secrets from behind the scenes. The Lyric. 7 p.m. Prices vary.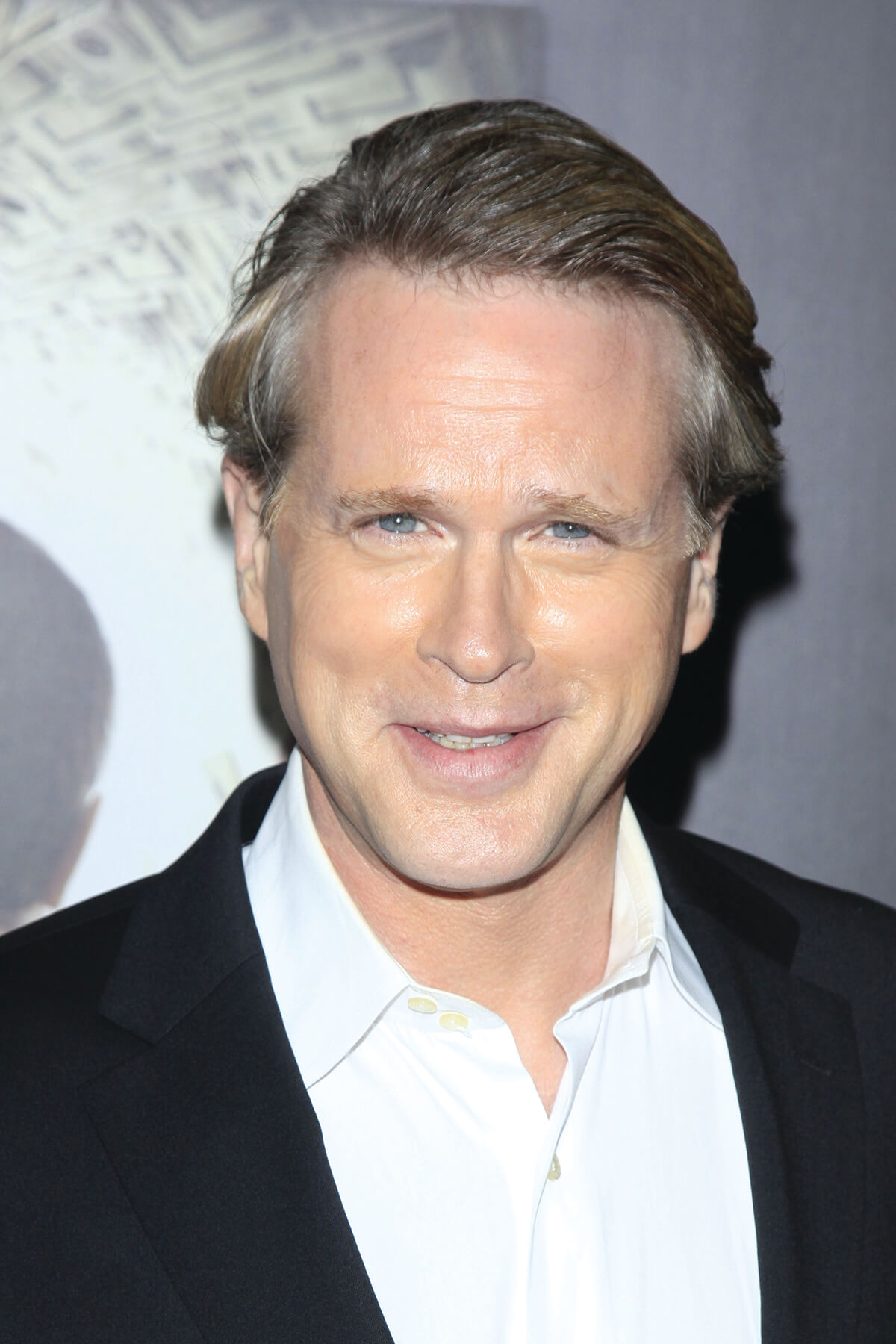 11/18-19: AND STILL, WE DREAM
Full Circle Dance Company's latest production addresses experiences tied to dreams, from repressed fantasies to aspirations to daydreams. Full Circle Dance Company. Times vary. $20-25.

11/19-12/24: CHRISTMAS VILLAGE
This year at West Shore Park, the German Christmas market will include a giant ferris wheel and 35-foot pyramid. Of course, the likes of Bratwurst and Raclette cheese will be plentiful, too. West Shore Park. Times and prices vary. 
11/19: TAKÁCS QUARTET
The Budapest-born, Colorado-raised Grammy award-winners  showcase their talents (and a range of nature-inspired melodies) in Baltimore. Shriver Hall. 5:30-7:15 p.m. Prices vary.
11/20-4/28: EYEWINKERS, TUMBLETURDS, AND CANDLEBUGS
Born the sixth of 14 siblings to a family of sharecroppers, Elizabeth Talford Scott—the late quilt artist and longtime Baltimore resident, whose daughter is renowned Baltimore artist Joyce J. Scott—comes from a long line of creators and craftspeople. Despite the racial hardships they endured, including slavery, Talford Scott's loved ones managed to become gifted metalworkers, basket-makers, storytellers, knitters, and clay artists, helping to set the stage for Talford Scott's illustrious career spent making magic out of fiber.
On view at the Baltimore Museum of Art Nov. 12-April 28, 2024, Eyewinkers, Tumbleturds, and Candlebugs: The Art of Elizabeth Talford Scott, will feature 20 of the artist's fiber works, adorned with objects like stones, buttons, sequins, and bones, and depicting flowers, sea creatures, dreams, superstitions, and beyond. Baltimore Museum of Art. 10 Art Museum Drive. Times vary. Price TBD.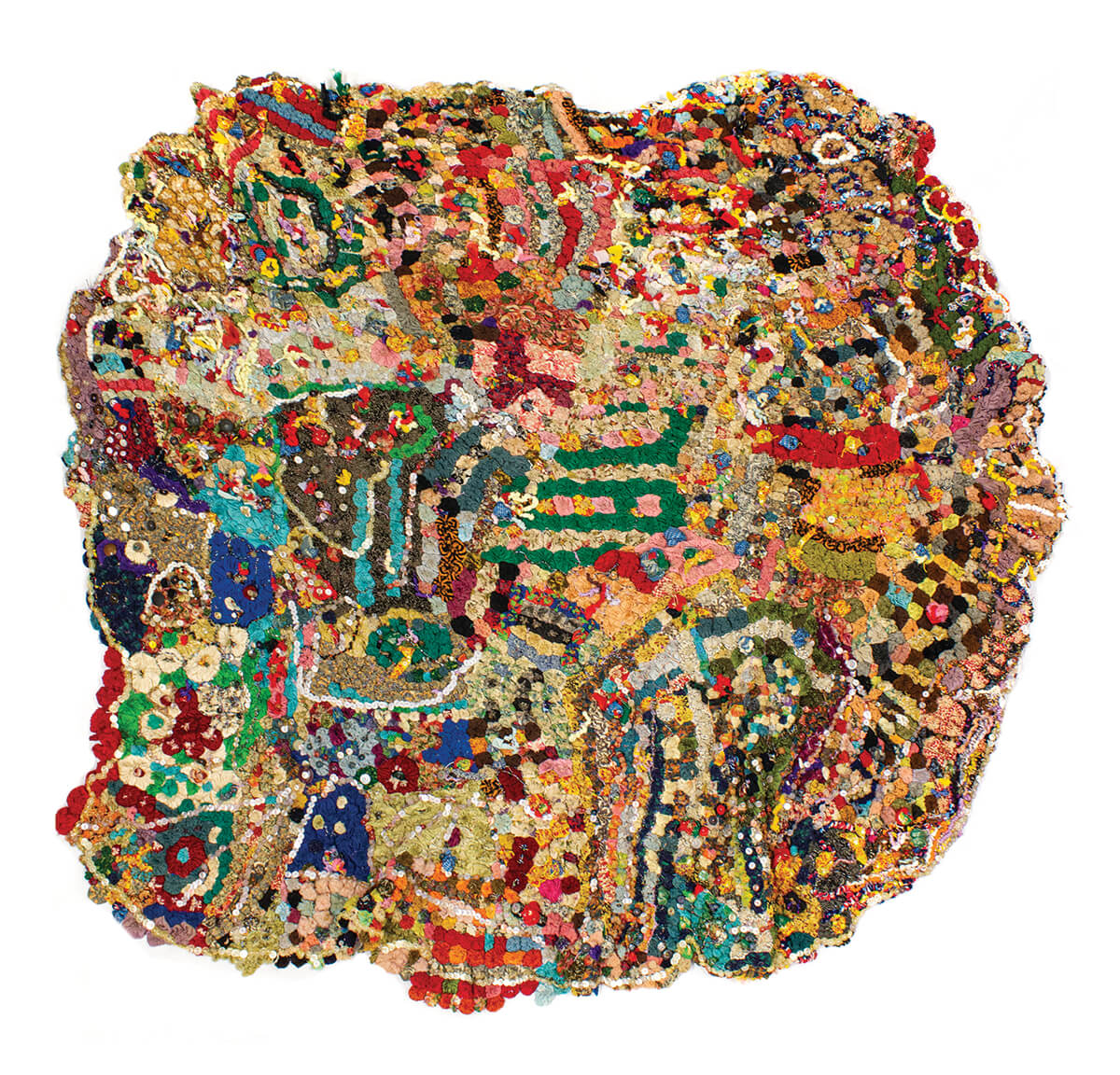 11/24: ABDU ALI
A child of Baltimore, the multi-instrumentalist and DIY scene trailblazer Abdu Ali is headed to the Ottobar. The no-frills concert space and dive in Station North seems fitting for Ali, whose songs embody connectivity and unabashed joy. Ottobar. 9 p.m. $15. 
11/24-25: BLACK FRIDAY AT MAX'S TAPHOUSE
 Make your way out to the Fells Point bar and hangout after Turkey Day to sample an array of local stouts and porters. Max's Taphouse. 12:30 p.m. to 12:45 a.m. 
11/24: THE GREATEST SHOW ON EARTH
With attractions including a criss-cross trapeze, a triangular highwire, and bicycle trampoline, this dazzling edition of Ringling Bros. and Barnum & Bailey famous show is set to thrill Baltimore families. CFG Bank Arena. Times and prices vary. 
11/24-26: FESTIVAL OF TREES
The annual event to benefit the work of Kennedy Krieger Institute heads to the Maryland State Fairgrounds, boasting over-the-top wreaths, gingerbread houses, and designer trees. Maryland State Fairgrounds. 10 a.m.-7 p.m. and 10 a.m.-4 p.m. Sunday. 
11/25: CHARM CITY JUNCTION AND KEN AND BRAD KOLODNER
In Owings Mills, enjoy an evening of old-time tunes, and mesmerizing Irish melodies, inducing foot-tapping galore. Gordon Center for Performing Arts. 8-10 p.m. $15-35.
11/25-1/1: MIRACLE ON 34TH STREET
It wouldn't be a Christmas in Charm City without this Hampden event, which highlights houses adorned in lights and perfectly eccentric decorations. 'Tis the season, hon! West 34th Street. 
12/3-3/3/2024: ETHIOPIA AT THE CROSSROADS
The first major art exhibition in America to examine Ethiopian art in a global context, it features more than 225 objects from The Walters Art Museum's extensive collection, one of the largest outside Ethiopia. The Walters Art Museum. Times vary. 
12/3: KALEIDOSCOPE CHAMBER COLLECTIVE
With its U.S. debut, the ensemble of young chamber musicians will perform major quintets from American composers Florence Price and Amy Beach. Comprising a flexible roster of musicians, Kaleidoscope began in 2017 and broadcasts regularly on BBC Radio. Shriver Hall. 5:30 p.m. Prices vary. 
5/26-12/30: THE JIM HENSON EXHIBITION: IMAGINATION UNLIMITED
Courtesy of the Museum of Moving Image, this multi-media exhibition at the Maryland Center for History and Culture honors Hyattsville-raised puppeteer Jim Henson. Maryland Center for History and Culture. Times vary. Free-$19.  
10/1-1/7/2024: MAKING HER MARK: A HISTORY OF WOMEN ARTISTS IN EUROPE, 1400-1800
Challenging the idea that European women artists were not as talented as their male counterparts, this new Baltimore Museum of Art exhibition highlights women-made objects from the 15th to 18th centuries. Baltimore Museum of Art. Times and prices vary.