The List: August 2019
The hottest happenings around town this month.
Maryland Renaissance Festival: Leave it to Hamlet
Aug. 24-Oct. 20. 10 a.m.-7 p.m.. Crownsville Rd., Crownsville. Price varies. When Steve Wannall first performed with Shakespeare's Skum, a local comedy troupe, at the 1997 Maryland Renaissance Festival, he was blown away by the number of dedicated fans waiting to see the four-person team act out hilarious riffs on the Bard's famous works. After 23 years of playing everything from the lead in "Henry the Vee" to the goofy ghost of Hamlet's father, Wannall, left, says he still loves seeing Ren Fest audience members connect with the centuries-old stories, especially when the cast adds Star Trek or Game of Thrones references into the dialogue. "It helps that we work with some of the best-written material in history," he says with a laugh. "We've become the funny CliffsNotes of Shakespeare."
---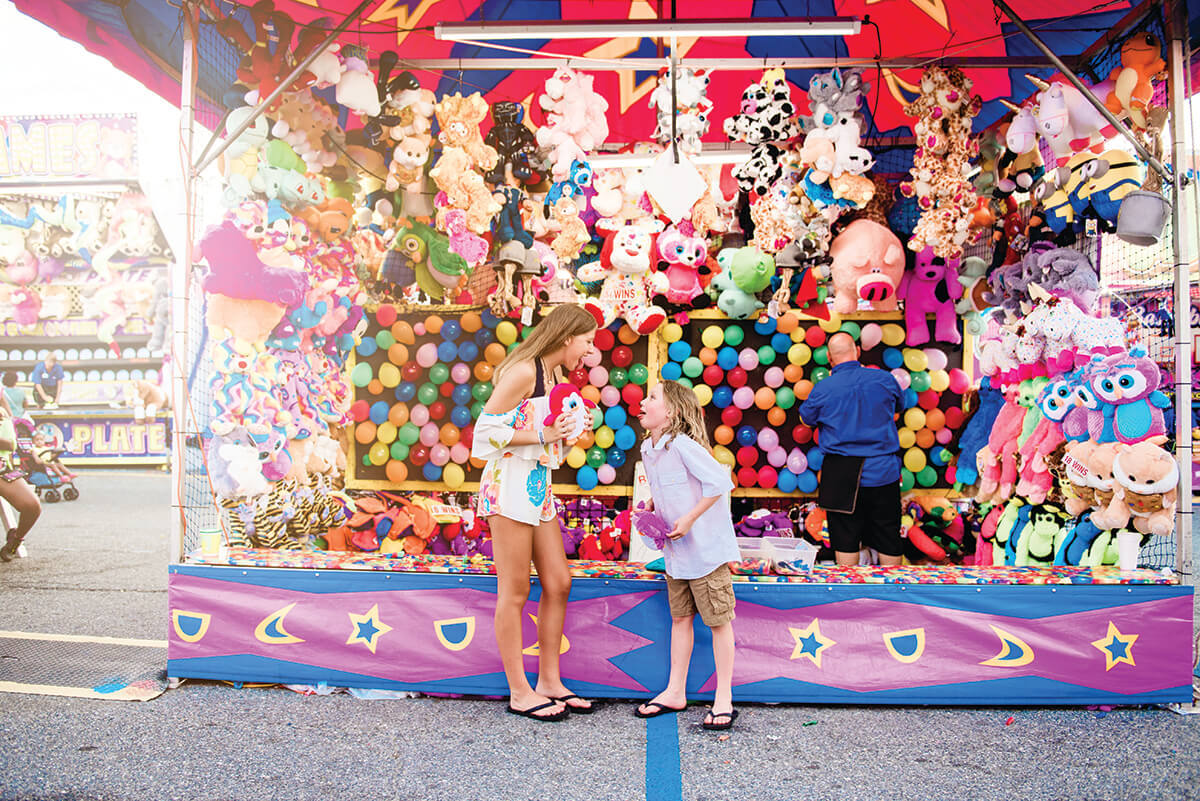 Maryland State Fair
Aug. 22-Sept. 2. 9 a.m.-10 p.m.. 2200 York Rd., Lutherville-Timonium. $10. For the past 137 years, the Maryland State Fair has been summer's last hurrah before the leaves begin to change. While fairgoers can look forward to classic festivities such as the thoroughbred races, Midway rides, and livestock shows, be sure to check out some of the festival's brand-new additions, including axe-throwing, a cowboy circus, and a market square packed with local artisan vendors.
---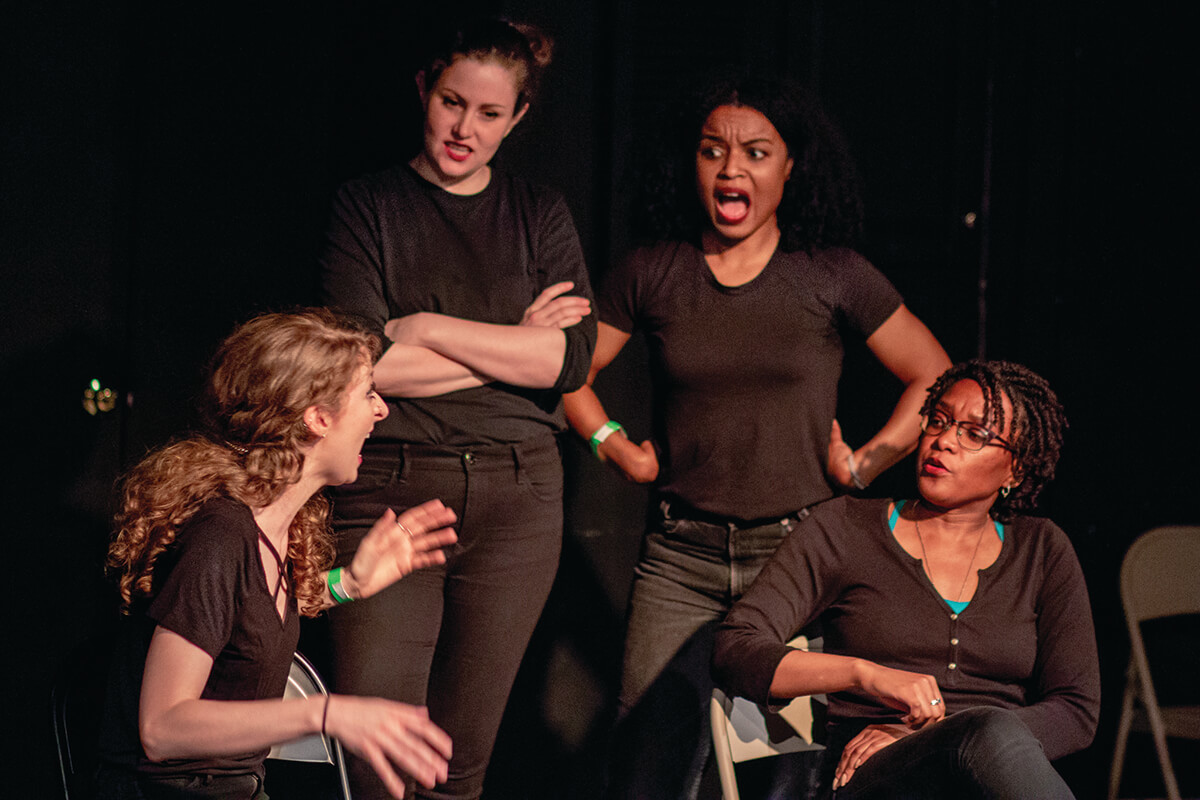 Baltimore Improv Festival
To Aug. 4. $10-75. Time and Location vary. The biggest laughs in Charm City are reserved for the Baltimore Improv Festival, where local and nationally known comedians (including The Cast at Magnet Theater, pictured) take over stages across town to cut their teeth with seven nights of stand-up sets, workshops, and events. Whether you want to test out your comedic timing on stage or just need a night of lighthearted laughs, this 13th annual celebration of all things improv, run by our very own Baltimore Improv Group, is just the ticket.
---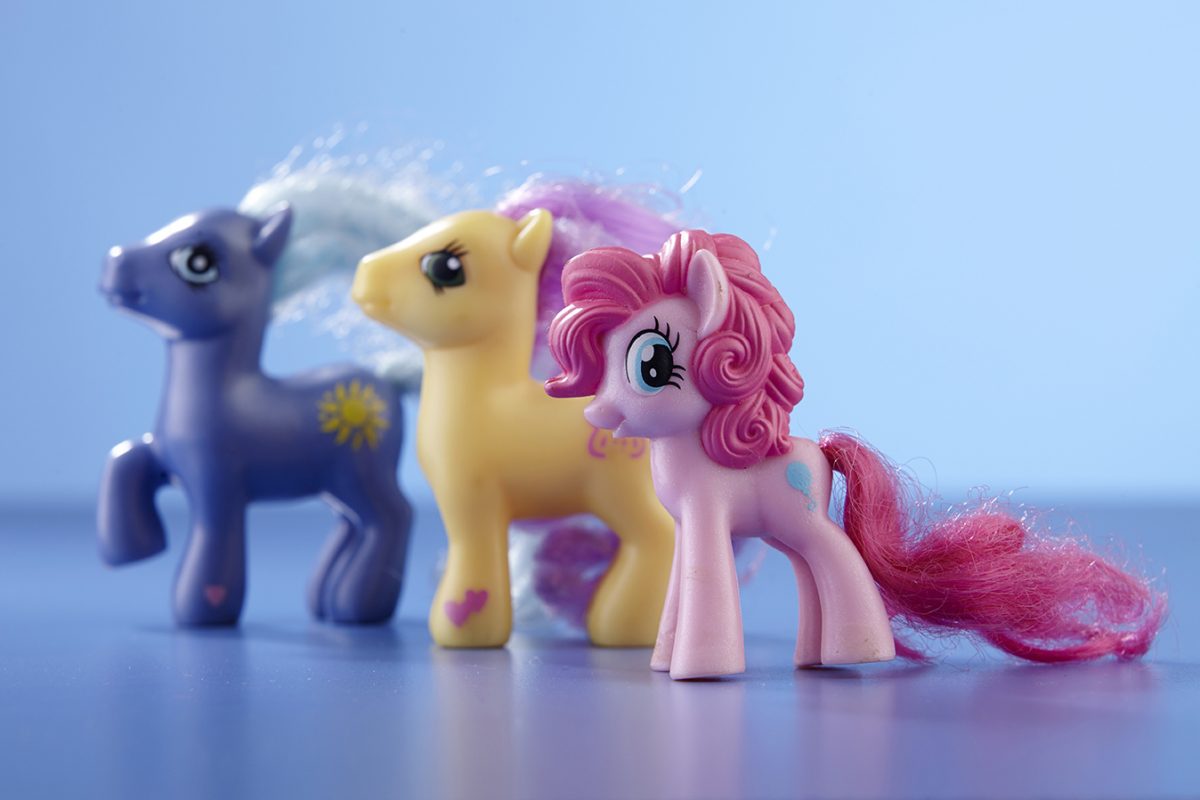 BronyCon
Aug. 1-4. Baltimore Convention Center. $30-150. Time varies. It's that time of year again, when die-hard fans of My Little Pony take over the downtown streets and transform the Baltimore Convention Center into a magical cosplay utopia. Join thousands of "bronies" for this four-day extravaganza that honors the series and its cult following with a star-studded panel, screenings, costume contests, and gaming. Be sure to snag your tickets before July 25 to join in on the equine fun.
---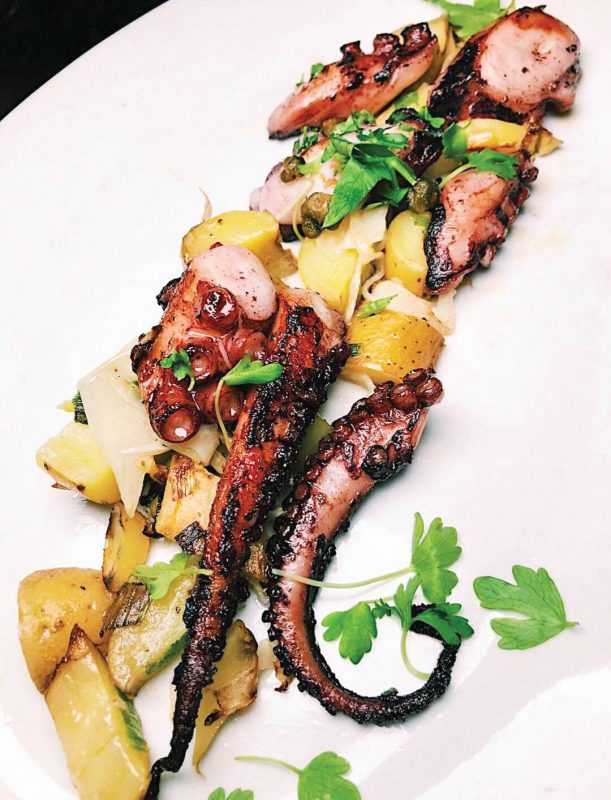 Baltimore Restaurant Week
Aug. 2-11. $12-35. Time and Location vary. It's been a whirlwind summer of openings and closings in the city's restaurant scene, so the timing of this biannual tradition couldn't have worked out better. More than 100 local spots are on board for this 10-day deal, which offers prix-fixe menus priced between $12-20 for brunch and lunch and $20-35 for dinner. Strategize your meals, and take advantage of all this delicious city has to offer, such as this grilled octopus appetizer from Birroteca.
---
Maryland Latino Festival
Aug. 4. 10 a.m.-9 p.m.. 2200 York Rd., Lutherville-Timonium. Free-$600. Celebrate the Old Line State's Hispanic and Latino communities during this annual family-friendly fiesta at the Timonium Fairgrounds. For its eighth year, this all-day festival is pulling out all the stops, including authentic Mexican and Salvadoran eats, kids' activities, and performances by Dominican singer Luis Vargas and popular group Impacto Latino. True to tradition, this event also highlights the importance of fostering goodwill and civic participation by providing voter registration resources as well as information on community outreach programs.
---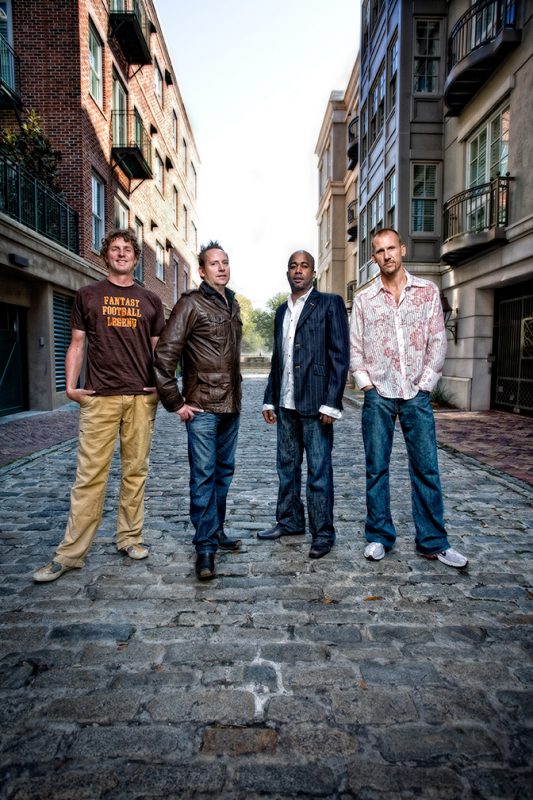 Hootie & the Blowfish
Aug. 8. 7:30 p.m.. Merriweather Post Pavilion, Columbia. $35-129.50. Since this Grammy Award-winning group was formed back at the University of South Carolina in the late 1980s, its unique blend of roots rock, pop, jangle, and folk music has inspired fans across the world and sold more than 25 million records. This month, the band will make a one-show stop at Merriweather Post Pavilion on their first full-scale tour in more than a decade, with the rich vocals of Darius Rucker and harmonies of guitarist Mark Bryan, bassist Dean Felber, and drummer Jim "Soni" Sonefeld. Don't miss the chance to belt out the lyrics to "Hold My Hand" and "Let Her Cry" alongside thousands of other Hootie heads.
---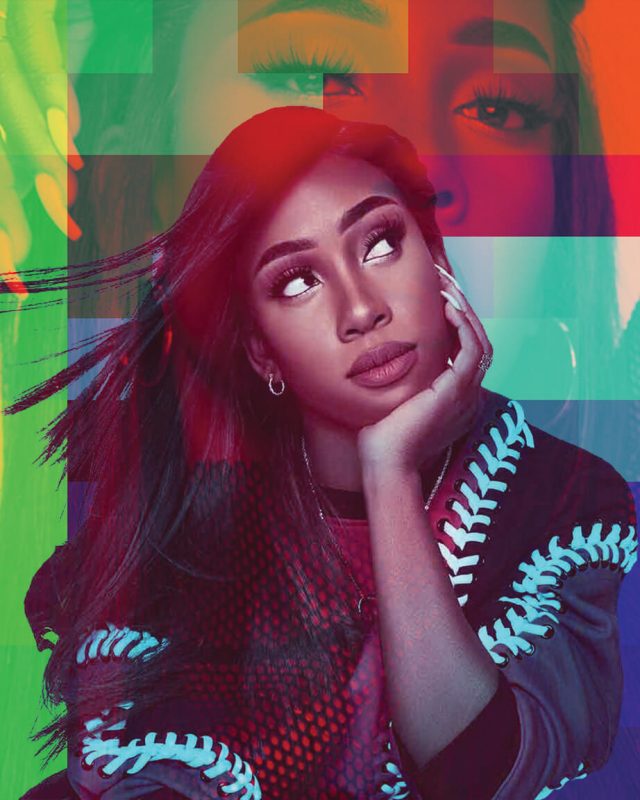 AFRAM Festival
Aug. 10-11. 12 p.m. Druid Hill Park. Free. As one of the largest African-American festivals on the East Coast, this two-day extravaganza is known for drawing big-name artists as well as thousands of fans to Druid Hill Park for a weekend of local eats and unbeatable entertainment. This year, the fan-favorite festival is using its popular Instagram page to highlight Baltimore-based movers and shakers (such as The Voice contestant Davon Fleming and Le Monade owner Carleen Goodridge) in an effort to promote local minority-run businesses and creators. During this jam-packed weekend, shop at the open-air marketplace, participate in exercise pop-ups, and hear acclaimed rapper Rick Ross along with sets by singer Sevyn Streeter, pictured, and Charm City's own Dru Hill.
---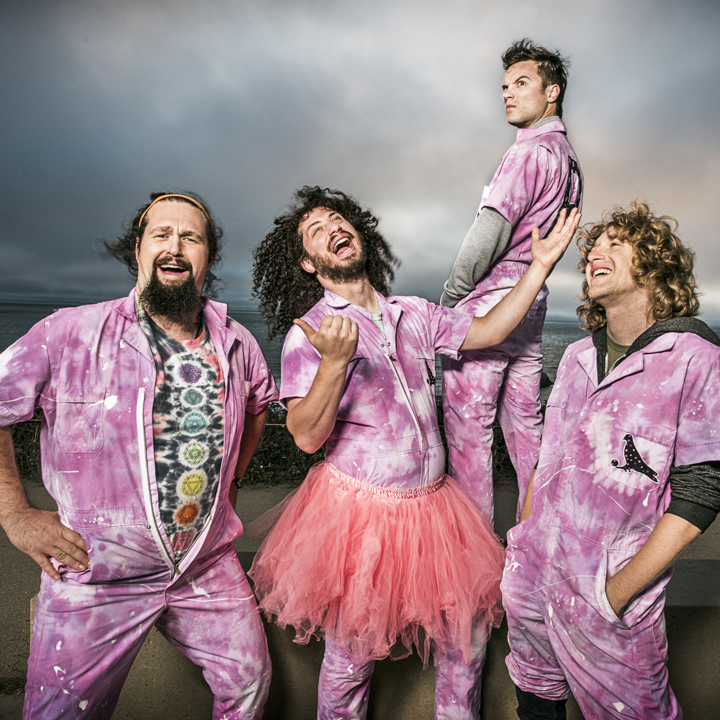 Hot August Music Festival
Aug. 17. Oregon Ridge Park, 13401 Beaver Dam Rd., Cockeysville. Free-$199. Time varies. As its name promises, the hot summer sun is sure to shine on Cockeysville's Oregon Ridge Park for this 27th annual blues and roots festival. Although festival-goers are encouraged to bring lawn chairs or blankets for a full day of performances by local and national acts, this year's lineup, featuring Baltimore's psychedelic Pigeons Playing Ping Pong, pictured, bluegrass guitarist Billy Strings, and folk band The Lil Smokies, will bring spectators to their feet. To keep the summer night rolling, attendees can rendezvous at The Greene Turtle in Hunt Valley for an afterjam with live music and drink specials.
---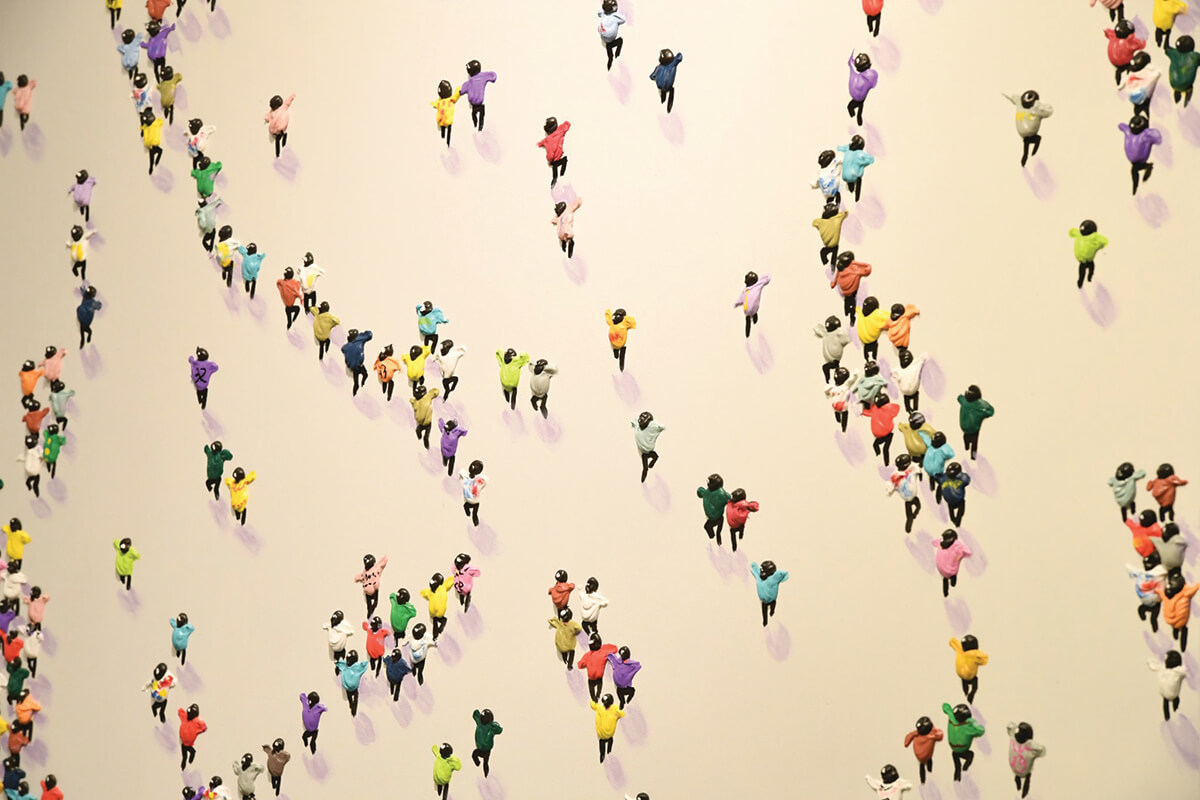 Baltimore Art, Antique, and Jewelry Show
Aug. 29-Sept. 1. Baltimore Convention Center. $20. Time varies. Art and antique enthusiasts will revel in the diverse and hard-to-come-by collections on display at the Baltimore Convention Center during this four-day creative show. Now in its 39th year, this Charm City classic offers unique finds such as furniture, American and European silver, porcelain, antique and estate jewelry, glass, and textiles. Be sure to check out the Antiquarian Book Fair and the Baltimore Fine Craft Show, which will also be present at the exhibit to share new and ancient treasures.
---