The List: January 2020
The hottest happenings around town this month.
Black & White Party
Jan. 25. When it comes to planning and executing The Pratt Contemporaries' annual Black & White Party, Alexa McCulloch and Lindsey Stone, co-owners of Union3 Event Productions, jokingly refer to themselves as the "conductors of that crazy symphony." This year, the duo will orchestrate the two-day overhaul that will transform the Central Library into the iconic land of Oz on January 25. It's all to honor the fundraiser's "no place like home" motto that revels in its return to the downtown library following two years of renovations. And while the pair is excited to see their creative takes on the Emerald City and Munchkinland come to life, McCulloch, left, says her favorite part of the event is watching the main hall fill up with guests ready to dance the night away. "The best thing about this event is that it's a party for party's sake," she says. "Watching people let loose on the dance floor and have a good time in support of the library—there's nothing better." Enoch Pratt Free Library. 8 p.m.. $175.
—KP
---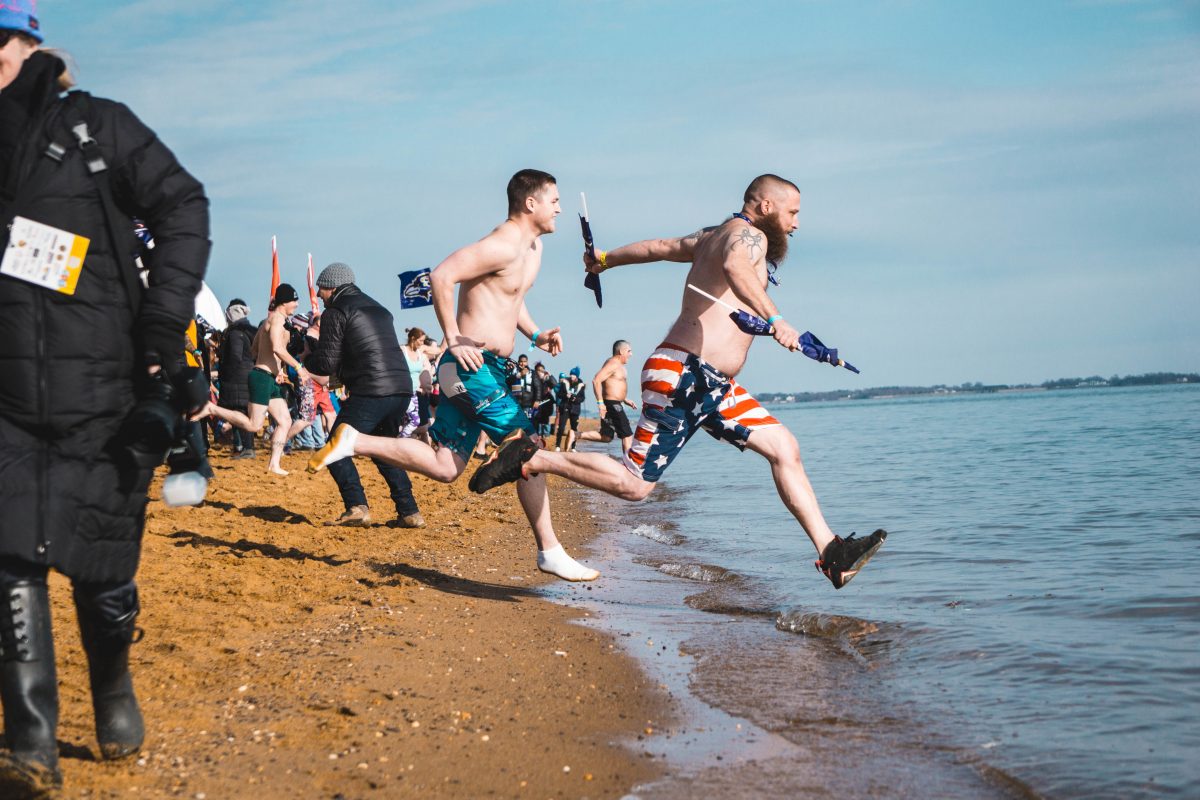 Polar Bear Plunge
Jan. 23-25. Over the past 23 years, the ice-cold waters of the Chesapeake Bay have become the site of one of Maryland's most anticipated charity fundraisers, thanks to the Maryland State Police. To become one of the brave souls that throws their near-naked body into the frigid waters at Sandy Point State Park, fundraise ahead of the plunge and help Special Olympics Maryland meet its $3-million goal. Sandy Point State Park, 1100 E. College Pkwy., Annapolis. Times vary. $75.
---
Elizabeth Catlett: Artist as Activist
To March 1. If you've driven or walked past the Reginald F. Lewis Museum lately, you've already seen one of the standout pieces, "Sharecropper," from this exhibit draped over the side of the downtown museum. Revered as one of the most important artists of the 20th century in both the U.S. and Mexico, Catlett's portrait of a woman gazing into the distance is one of 20 prints and 14 sculptures on display through the start of spring. Walk through this thought-provoking exhibit to learn how the award-winning artist used her work to confront injustice in 1950s Mexico, with particular attention to the plight of sharecroppers. Reginald F. Lewis Museum. Times vary. Free-$8.
---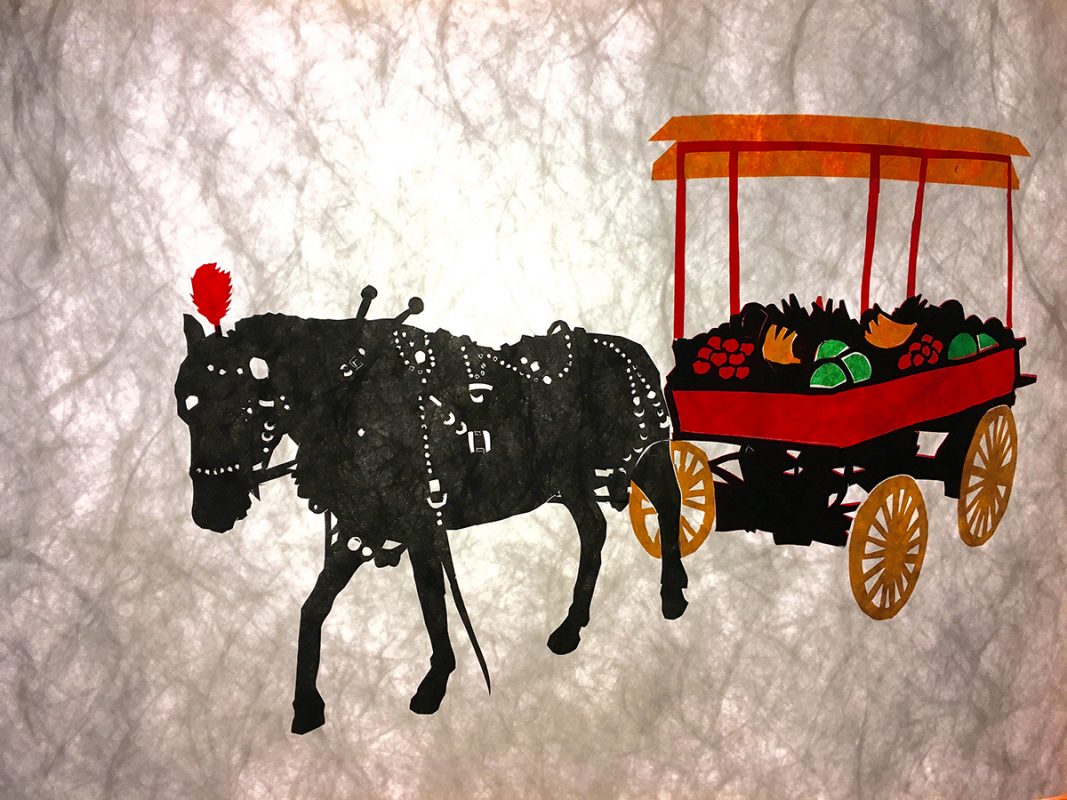 Baltimore Crankie Fest
Jan. 3-5. Rediscover the art of storytelling through crankies—scrolls that are hand-cranked to show one illustrated scene at a time—during the seventh annual Baltimore Crankie Fest. Head to Creative Alliance for this celebration of the niche visual medium, featuring four performances with handmade crankies accompanied by musical guests. Watch as these hand-drawn stories unfurl before your eyes, and participate in workshops on how to make your own crankie. Creative Alliance, 3134 Eastern Ave. Times vary. $18.
---
Baltimore Winter Restaurant Week
Jan. 10-19. Start scouring menus and planning your meal schedule now to prepare for Baltimore Winter Restaurant Week, the biggest buzz in Charm City's cuisine scene. Brave the icy weather for hot deals at nearly 100 local dining gems, such as two-course lunches for $15 or three-course dinners for $25. Break bread at up-and-coming spots such as Orto and Noona's, or revisit old haunts like Tio Pepe's and Alexander's Tavern. Locations, times and prices vary.
---
Dr. Martin Luther King Jr. Parade
Jan. 20. Honor the icon of the Civil Rights Movement during this 20th-annual parade along Martin Luther King Jr. Boulevard, where thousands of onlookers will gather to commemorate the reverend's lifelong fight for racial justice. This year, the Baltimore Office of Promotion & the Arts will invite an honorary grand marshal whose work embodies King's legacy to lead the proceedings. Find a spot along the parade route to watch as floats, marching bands, and community groups trek through the city streets to celebrate the life and legacy of Dr. King. Location varies. 12 p.m.-2 p.m.. Free.
---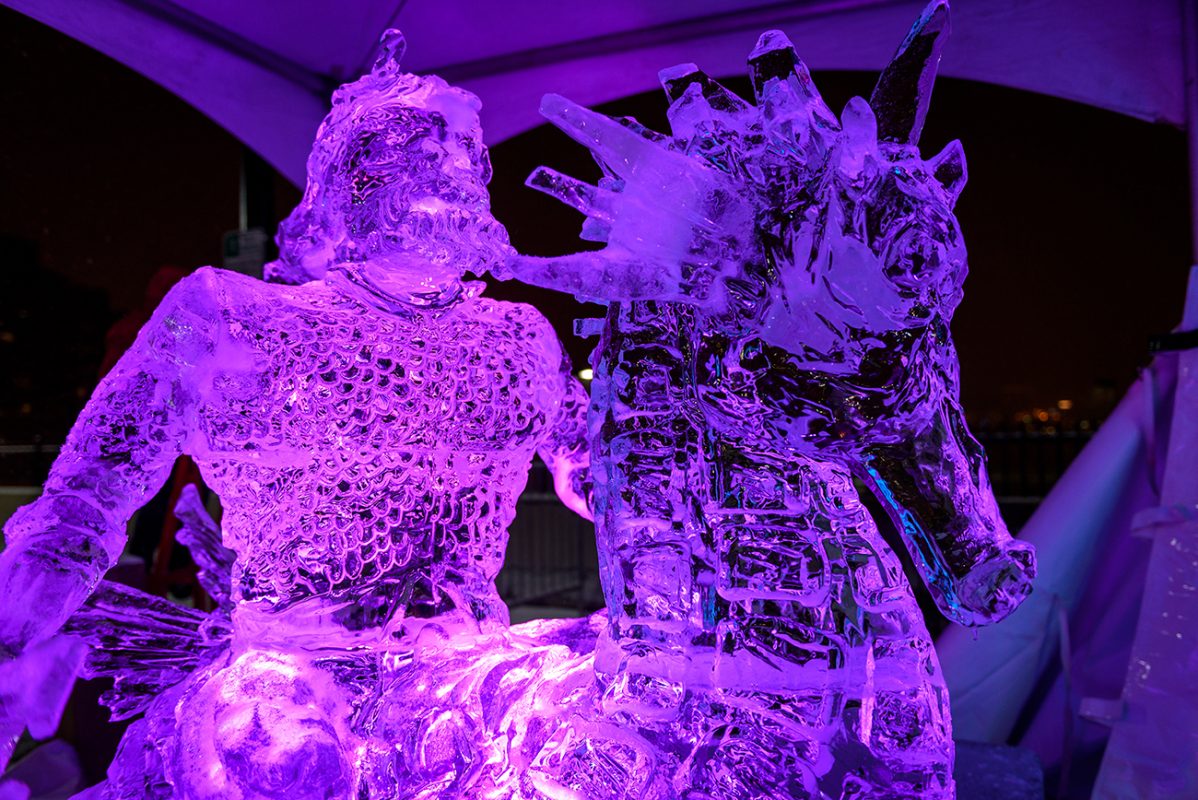 Harbor Point Ice Festival
Jan. 11. It's that time of year when Baltimoreans typically stay inside to avoid the blustering wind and bitter cold, but the Harbor Point Ice Festival gives locals and visitors alike the chance to wrap up, come together, and warm our hearts in this magical winter wonderland. Visit Harbor Point during this one-day affair and spend the day marveling at handmade ice sculptures, enjoying live music and eats from area food vendors, and participating in tons of family-friendly activities. Harbor Point, 1310 Point St.. 12 p.m.-6 p.m.. Free.
---
CATS
Jan. 21-Jan. 26. With the live-action adaptation of this award-winning musical now playing in theaters, most audiences are already familiar with the weirdness of a show dedicated to a tribe of cats prowling around at night. Hear iconic songs like "Memory" and "Jellicle Cats" live when the national tour stops at the Hippodrome Theatre this month. Although this set of six shows will feature the original score and costume design from the musical's first years on Broadway, awe-struck audiences will experience the classic tale with brand-new sound design, choreography, and direction as CATS gets an update for the new generation. The Hippodrome Theatre, 12 N Eautaw St. Times vary. $52-201.
---
A Beautiful, Terrible Thing
Jan. 23. Calling all local musicians! This month, the Stoop Storytelling Series is partnering with legendary rock club Ottobar to give space to stories about the pitfalls and triumphs of life as an independent artist. Whether you have experiences to speak on or would rather sit back and listen, grab a drink and prepare to hear live retellings of musicians' best and worst gigs, most meaningful sets, and everything in between. The Ottobar, 2549 N Howard St. 8 p.m. $15.
---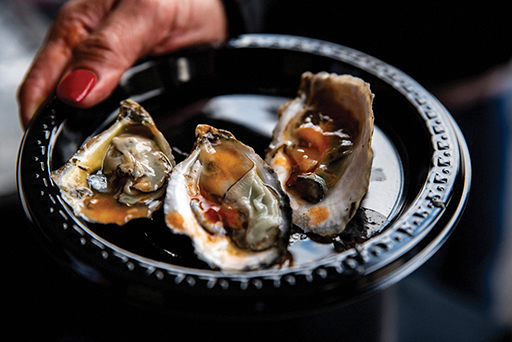 Chesapeake Oyster, Wine, & Beer Festival
Jan. 25. What's the best way to wash down a bushel of world-class oysters? Heavy Seas beer, of course—and the two dozen other wines and spirits you will find at this 13th annual, adults-only seafood extravaganza. Blend briny bivalves and boozy flavors downtown at The Assembly Room, where tickets give you an all-access pass to a shuckin' good time. The Assembly Room, 318-316 Guilford Ave.. 12 p.m.-4 p.m. $69.