The List: July 2019
The hottest happenings around town this month.
Artscape: Spaced Out
July 19-21.Time varies. Location varies. Free. A few months ago, local artist Michael Bowman had the idea to create a giant version of the vintage View-Master toy. When the theme for this year's Artscape festival, "Discover," was announced, the Formstone Castle Collective member started adding space-inspired details to his original drawing, and with that the View-Scaper was born. During this year's festival on July 19-21, attendees can look through the "eye" of this 8-foot-tall installation and see colorful images made by local artist Justin Duvall, left, of everything from the Apollo 11 mission to John Waters and The Dreamlanders faking the moon landing, all superimposed onto the real background of its Baltimore City surroundings. Bowman, right, hopes the interactive and nostalgic aspects of the piece will put a smile on viewers' faces. "Everyone can interact with it and feel like they're part of the art."

---
Baltimore Washington One Carnival
July 13-14. Time varies. Location varies. Free. Although its name has changed (it was formerly known as the Baltimore Caribbean Carnival), this colorful celebration of the region's Caribbean communities remains as jam-packed and exciting as ever. Kick off the festivities at Lake Clifton Park with the much-anticipated masquerade parade, featuring tons of gem- and feather-embellished costumes, like those worn by Solitaire Carnival Band (pictured), who participated last year. Then spend the rest of the weekend watching live performances, sampling authentic cuisine such as jerk chicken and fry fish, and browsing wares by local vendors.
---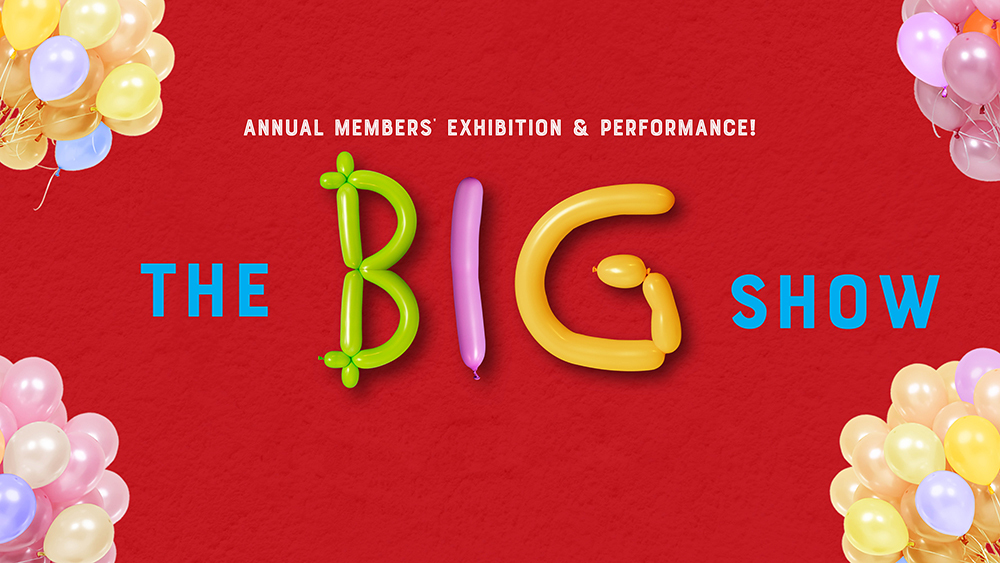 The BIG Show
To Aug. 3. Time varies. 3134 Eastern Ave. Free. Baltimore art lovers, rejoice! Now in its 23rd year, this beloved art exhibition invited Creative Alliance members to contribute their works of art to this hodgepodge collection of more than 175 pieces. Whether you submitted your own masterpiece or just want to check out the artworks in this floor-to-ceiling, salon-style exhibit, expand (or begin) your art collection by taking home a few of these unique works.
---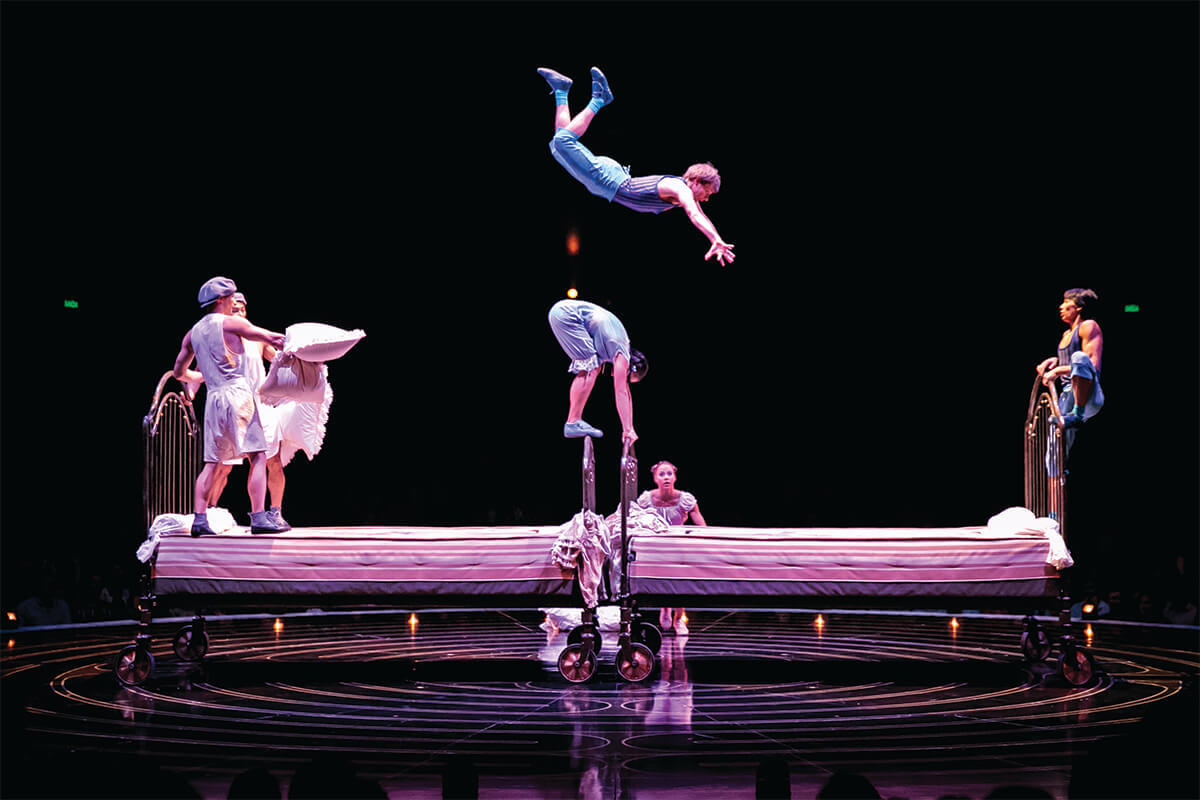 Cirque du Soleil: Corteo
July 3-7. 201 W Baltimore St. Time varies. $55-131. Cirque du Soleil has never failed to stun audiences of all ages with its elegant and breathtaking acrobatic performances. Now, the group returns to the Royal Farms Arena for five days of laughter, mischief, and bouncing on beds during Corteo, a high-flying show that celebrates the life of a clown with a grand celebration.
Flicks from the Hill
July 11. 9 p.m. onwards. On Federal Hill Park. Free. Pull out your aproned dress and practice your rendition of "My Favorite Things" in preparation for this special sing-along screening of The Sound of Music, which marks the return of the much-anticipated Flicks from the Hill summer movie series. Pack a picnic and watch this classic flick in Federal Hill Park among tons of Von Trapp fans and costumed onlookers.
---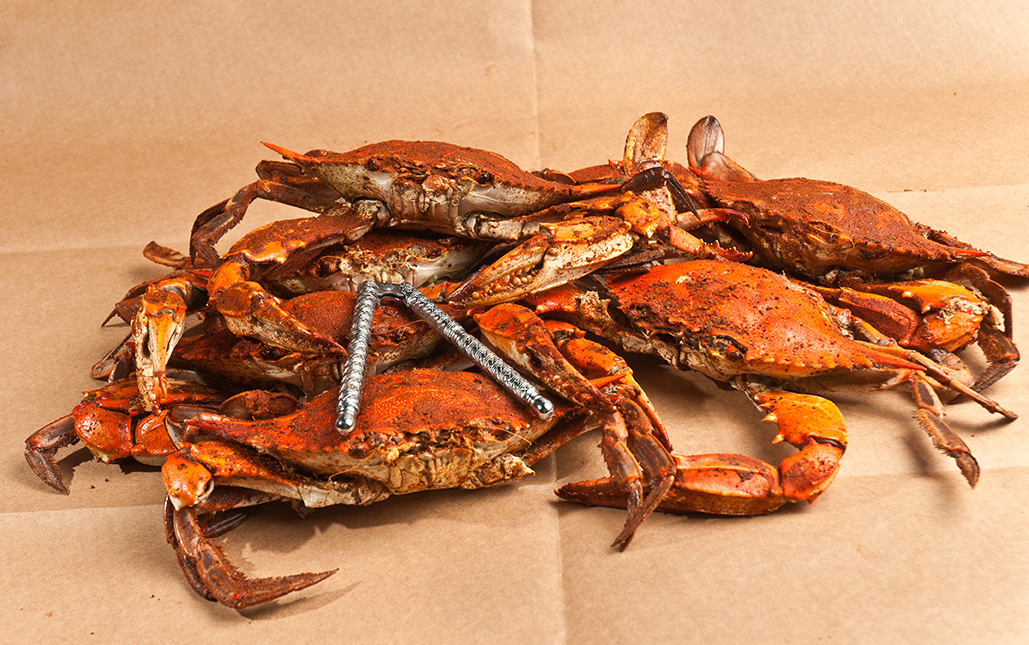 Highlandtown Crab Feast
July 20. 3 p.m. $20-45. We love Highlandtown for its blend of new businesses, such as Old Line Spirits and Urban Axes, with decades-old staples like Matthew's Pizza and Hoehn's Bakery. Whether you've lived in the neighborhood for decades or just moved in, celebrate the continued renaissance of the area with its first-ever crab feast to benefit the Highlandtown Community Association. Spend the day noshing on unlimited crabs from Captain Frank's Seafood, Monument City brews, and tons of hearty sides, and be a part of the inaugural year of this sure-to-stick tradition.
---
Blink-182 & Lil Wayne
July 21. 5:30 p.m. Merriweather Post Pavilion, Columbia. $37.50-127.50. This is the mash-up tour we never knew we needed. Don't miss the chance to see veteran pop-punk rockers Blink-182 perform alongside notorious rapper Lil Wayne on the Merriweather Post Pavilion stage. Fans can expect to hear songs from the band's 1999 record Enema of the State in celebration of the album's 20th anniversary, along with chart-topping hits from Lil Weezy such as "Uproar" and "Mona Lisa."
---
Baltimore's Birthday Bash
July 26. 7-10 p.m. 318-316 Guilford Ave. $45-125.No one throws a birthday party like the city of Baltimore. To celebrate the milestone 290th birthday of our weird and wonderful city, don your party hat and dancing shoes and head to The Assembly Room, where there will be an open bar with local brews and spirits, local eats, birthday treats from area bakers, and tunes by DJ Impulse. To earn good Samaritan points, purchase a "good neighbor" ticket that will sponsor the complimentary admission of another Baltimorean who is active in their community.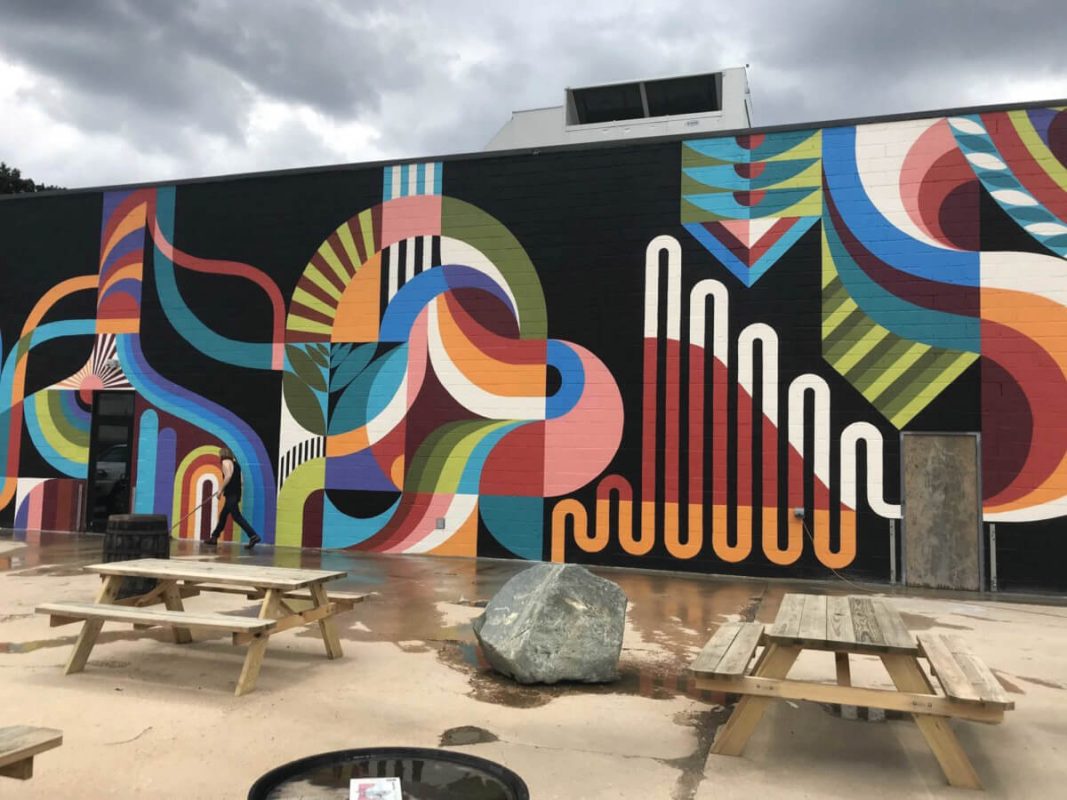 Union's Seventh Anniversary Celebration
July 27. 6-11 p.m. 1700 W 41st St. $35-110. It's been one hell of a year for Union Craft Brewing. From releasing an IPA dedicated to revered drag queen Divine to hosting sold-out concerts in its Medfield taproom, there's plenty to celebrate at this all-out birthday bash. Start the night off with snacks from local favorites such as Ekiben, TigerStyle, and Clavel before heading to the bar to try an anniversary concoction or slug back a few classic Duckpins. Stick around to hear sets by DJ James Nasty, reggae group Yellow Dubmarine, and Brooklyn-based collective The Budos Band and raise a glass (or two) to many more years of rockin' anniversary parties.
---
Fluid Movement: The Water Ballet
July 27-28. Time varies. Location varies. $5-20.After reading through our feature "And So Are You" on page 136 about Fluid Movement's 20th anniversary, we can almost guarantee you'll be marking your calendar for this summer's water ballet extravaganza. During this first weekend of performances at the Druid Hill Park Pool, watch in awe as passionate community performers use wacky comedy, colorful costumes, and synchronized swimming to bring this joyous anniversary spectacle to life. If you can't make it this weekend, don't worry, there are five chances to catch the show at the Patterson Park Pool in August.
---