The List: June 2023
From AFRAM to Baltimore Pride, here are the local events to pencil in this month.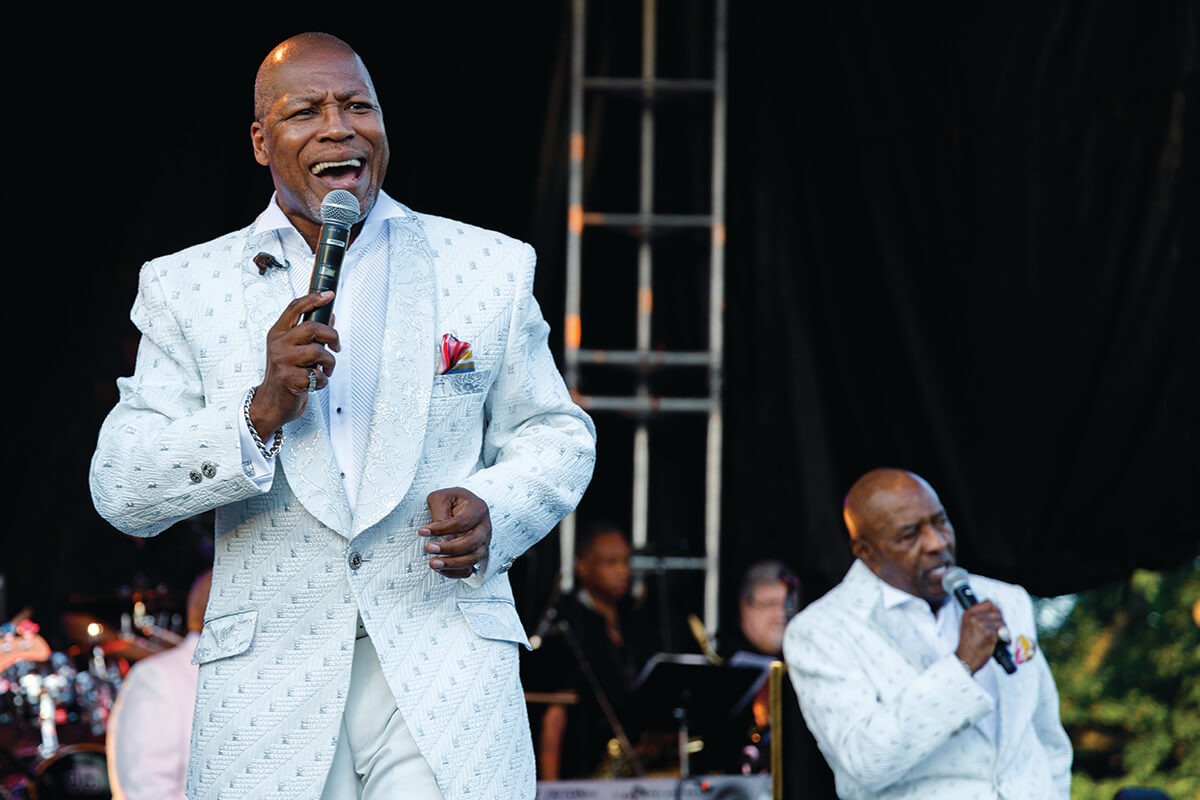 6/17-18: AFRAM
One of the East Coast's largest African-American festivals—an homage to the beauty of Black Baltimore as expressed through artisans, exhibits, and a lineup of acclaimed performers—is back. And for the second year in a row, the event is being held on the weekend leading up to Juneteenth. (It was previously held in August.) Recognized each year on June 19 and now officially a federal holiday, Juneteenth commemorates the 1865 date on which Texans learned that U.S. slaves were freed. And Druid Hill Park is once again the perfect setting to browse handmade wares, scarf street food, and hear two days' worth of musical performances that celebrate Baltimore club music and five decades of hip-hop, with artists like Ty Dolla Sign, The Isley Brothers, Tamar Braxton, Spinderella, Kid Capri, and Tall Black Guy. Stay tuned for updates via aframbaltimore.com.  Druid Hill Park. 12-9 p.m. Free.
6/1: GLITTER, GEFILTE, GUILT, AND GUTS
Pride month starts in Highlandtown with this edition of the popular Stoop Storytelling Series, set to feature firsthand tales from queer and Jewish Baltimoreans. Creative Alliance. 7:30 p.m. $15-25. 
6/3: BALTIMORE BY BALTIMORE WATERFRONT AND MAKERS FESTIVAL
This six-part festival series brings the good stuff (tunes by Larry "Whaddup" Caudle, food, and makers) to the waterfront on 201 East Pratt Street. Waterfront Partnership of Baltimore. 12-8 p.m. 
6/3: OPERA ON THE AVENUE
Baltimore musicians Denique Isaac and Like Water head this operatic show at Enoch Pratt Library's Central Hall. Enoch Pratt Free Library. 2 p.m. 
6/3: PRIDE IN CHARLES VILLAGE
Take part in a walking tour of LGBTQIA+ landmarks in the neighborhood, famous for having long been home to activists and institu- tions dear to local queer folks. Baltimore Heritage. 10 a.m. $10-15. 
6/4-5: BALTIMORE TRANS PRIDE
Local acts (drag queen group Charm City Girls, queer noise punk band BLKVAPOR, and rapper and DJ Kotic Couture) are performing as part of this two-day event held by Baltimore Safe Haven. March down North Charles in support of trans neighbors, hear live tunes, attend after-parties, and more. Baltimore Safe Haven. Times and prices vary.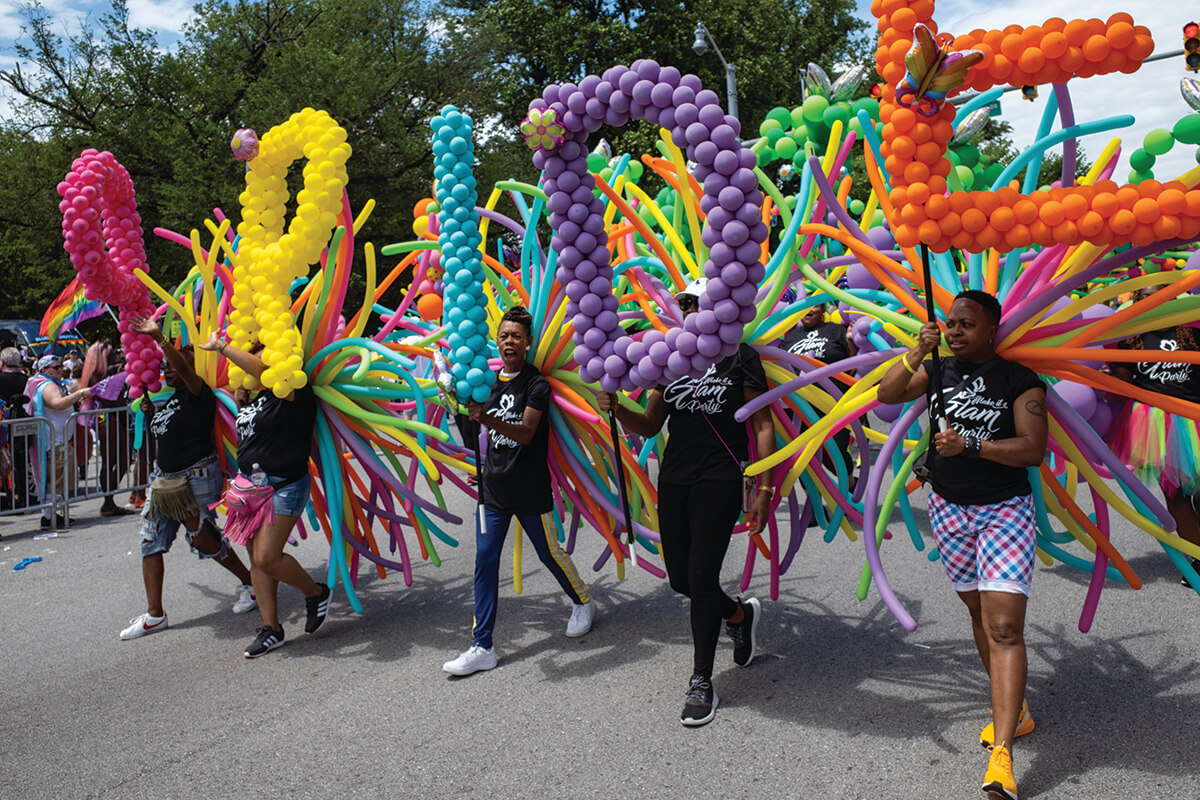 6/5: INDIGO GIRLS
The folk rock duo behind "Closer to Fine" will perform at Rams Head Live! alongside a full band. Rams Head Live! 8 p.m. $45. 
6/6: BRYAN ADAMS AND JOAN JETT AND THE BLACK HEARTS
The "Summer of '69" singer performs with Joan Jett and The Black Hearts downtown. CFG Bank Arena. 7:30 p.m. $34-144. 
6/6-7/2: THE WORLD GOES 'ROUND
A co-production courtesy of ArtsCentric, Everyman Theatre, and Olney Theatre, this musical pays homage to the songs that made Broadway, such as "And All That Jazz." Everyman Theatre. Times and prices vary. 
6/7: LGBTQ+ HISTORY THROUGH A BLACK LENS
At Enoch Pratt, explore the history of Blackness, activism, and community in queer culture. Enoch Pratt Free Library. Central Library. Poe Room. 7 p.m. 
6/7-18: FROZEN: THE MUSICAL
Join Anna and Elsa (and Olaf) for icy-cold fun on the Hippodrome Theatre stage. Hippodrome Theatre. Times and prices vary. 
6/8: THE BONESHAKERS
Alongside renowned saxophonist Ron Holloway, this '90s-born band ignites Harbor East with a hard-to-resist blend of funk, blues, and rock. Keystone Korner. 7:30 p.m. $10-35.
6/8: QUEER BOOK CLUB: MANHUNT
At the Fells Point bookshop, Greedy Reads bookseller Katya Castro dissects author Gretchen Felker-Martin's novel Manhunt, a post-apocalyptic tale of trans women and men on a grim journey of survival. Greedy Reads. 7 p.m. 
6/9: DAVID CROSS
The comedian, husband, dad, and actor of Arrested Development fame brings his "Worst Daddy in the World" tour to the downtown stage. Rams Head Live! 8 p.m. $42-150. 
6/9: NOAH KAHAN
At Merriweather Post Pavilion, the folksy pop singer performs hits such as "Hold it Down" and "Part of Me." Merriweather Post Pavilion. 8 p.m. Prices vary.
6/9-10: SUPER SCIENCE SLEEPOVER: MSC GAME NIGHT
This sleepover party at the Science Center lets you pick a giant nose and try your hand at trivia, among other activities like obstacle courses and enlarged table-top games. Maryland Science Center. 5:30 p.m.-9 a.m. $45-50. 
6/9-11: SOUR FEST AT MAX'S TAPHOUSE
Per annual tradition, this two-day event at Max's Taphouse on Broadway in Fells Point boasts unreal amounts of sour beer. Gulp down a draft in person or indulge at home with twistee cans. Max's Taphouse. Times vary. 
6/10: FLOATILLA: "ROCK YOUR BOAT"
This year, the annual five-mile paddling party, which benefits the Healthy Harbor Initiative, features Mr. Trash Wheel as the floating stage for Baltimore rock band Thrillkiller, who will attempt to lead participants in "the world's largest kayak-based performance of Queen's 'We Will Rock You,'" according to Waterfront Partnership. Canton Waterfront Park. 8 a.m.-12 p.m. $35-40. 
6/10: WYPR AND WTMD'S 20TH ANNIVERSARY BASH
At the B&O Railroad Museum, these beloved local radio stations ring in 20 years on the air with guest speakers, a podcast recording, and concerts on moving trains. B&O Railroad Museum. 6-10 p.m. $63-155.
6/11: CHARM CITY STRONGWOMAN CONTEST
In memory of Charlotte Giza, and in honor of strong women all over, this annual weightlifting contest will benefit the Ulman House, a "home away from home" for young adults and families navigating cancer treatment. Fivex3 Training. 9:30 a.m. $60. 
6/11: KEVIN HART
As part of his "Reality Check" tour, the famed comedian will play two shows in Anne Arundel County. Live! Casino & Hotel Maryland. 3-4:30 p.m. 7-8:30 p.m. $89.99. 
6/12-16: AMP CAMP
This four-day mentorship program at Motorhouse exposes third-to sixth-grade students to the theater industry, with crash courses on acting, dancing, stage management, singing, and costume design. Motor House. 9 a.m.-4 p.m. $25-125. 
6/13: POP-UP MUSEUM WITH SALVAGE ARC
At Enoch Pratt, historian and excavator Evan Woodard showcases the artifacts he's sourced from local waterways and privies. Ask about each object and hear Woodard talk about salvaging treasures in the DMV. Enoch Pratt Free Library. Central Library. 6 p.m. 
6/14: 3 DOORS DOWN
The rockers touch down in Charm City, performing their classic 2002 album, Away From the Sun, all the way through for local fans. Pier Six Pavillion. 7:30 p.m. $30-94. 
6/15: JUNETEENTH: HONORING FOOD, TRADITIONS, AND HISTORIES
In Mount Vernon, local restaurateurs and chefs David and Tonya Thomas chat about the history of African-American cuisine and dining rituals associated with Juneteenth. The Walters Art Museum. 6 p.m. 
6/16: SURPRISE CHEF
The Aussie instrumental quintet performs with R&B songstress Alanna Royale on North Charles Street. Metro Gallery. 7 p.m. $17-20. 
6/18: FREE ADMISSION TO "THE CULTURE"
With upward of 90 works of art, this chatter-generating BMA showcase commemorates the 50th anniversary of hip-hop. Baltimore Museum of Art. 10 a.m.-5 p.m. 
6/19-25: BALTIMORE PRIDE
This year, the chromatic celebration of belonging will include a city-wide parade, a train ride, and an all-day block party, Baltimore Pride. Times and prices vary. 
6/22: BALTIMORE HONKYTONK
Soulful country singers Caleb Klauder & Reeb Willms invite fans to get their two-step on in Woodberry. Waverly Brewing Company. 7-10 p.m. Free-$25. 
6/22: PRIDE ON THE HARBOR
This show-stopping Pride celebration will feature RuPaul's Drag Race alum Mo Heart, tunes by Baltimore's best DJs, live entertainment, and more. Four Seasons Hotel Baltimore. 6:00 p.m. $85. 
6/23: REGGAE RISE UP MARYLAND FESTIVAL
Visit Baltimore Peninsula for all-day, laidback island sounds and acts including Koffee, Pepper, Stick Figure, and Collie Buddz. Baltimore Peninsula. Times vary. $140-275. 
6/23: WEEZER, FUTURE ISLANDS, AND JOYCE MANOR
California rock bands meet Charm City at this concert in Columbia, which features local synth-pop favorites Future Islands. Merriweather Post Pavilion. 7:30 p.m. Prices vary.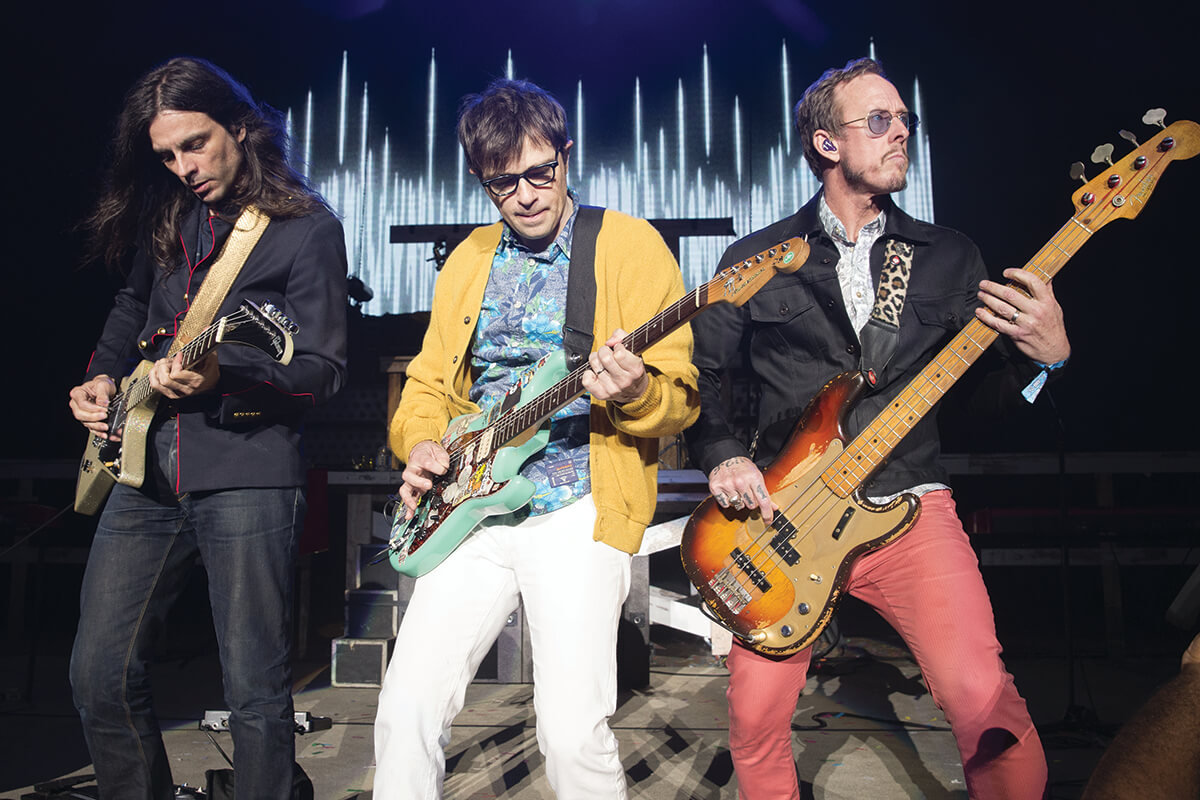 6/24: CITY SAND '23: REIMAGINING BALTIMORE'S HARBORPLACE
The annual sand-sculpting competition is back at the Inner Harbor after more than 10 years on hiatus. Harborplace Amphitheatre. 11 a.m.-4 p.m. $75-100. 
6/24: SUMMER SOLSTICE GALA
Celebrate the coming summer solstice with an evening of exhibits, booze, demonstrations, and live music at the Science Center. Funds raised help ensure free field trip admission for Maryland students and teachers. Maryland Science Center. 8 p.m.-12 a.m. $85. 
6/24: BAZEMORE BANDITS REUNION PARADE
The celebrated local marching band joins several others for a day of footwork, food, and fun at Briscoe Park. Briscoe Park. 12 p.m. 
6/25: GWYNN OAK FOOD & MUSIC FESTIVAL
Spread a blanket in the grass to hear live tunes, and treat your tastebuds to the area's best eateries in Gwynn Oak. Gwynn Oak Park. 11 a.m.-7 p.m. 
6/27: SHANIA TWAIN
Belt your heart out to the country singer's hits, such as "That Don't Impress Me Much" and "From This Moment On" at Merriweather. Merriweather Post Pavilion. 7:30 p.m. Prices vary.