The List: January 2022
Mark your calendar for these upcoming events.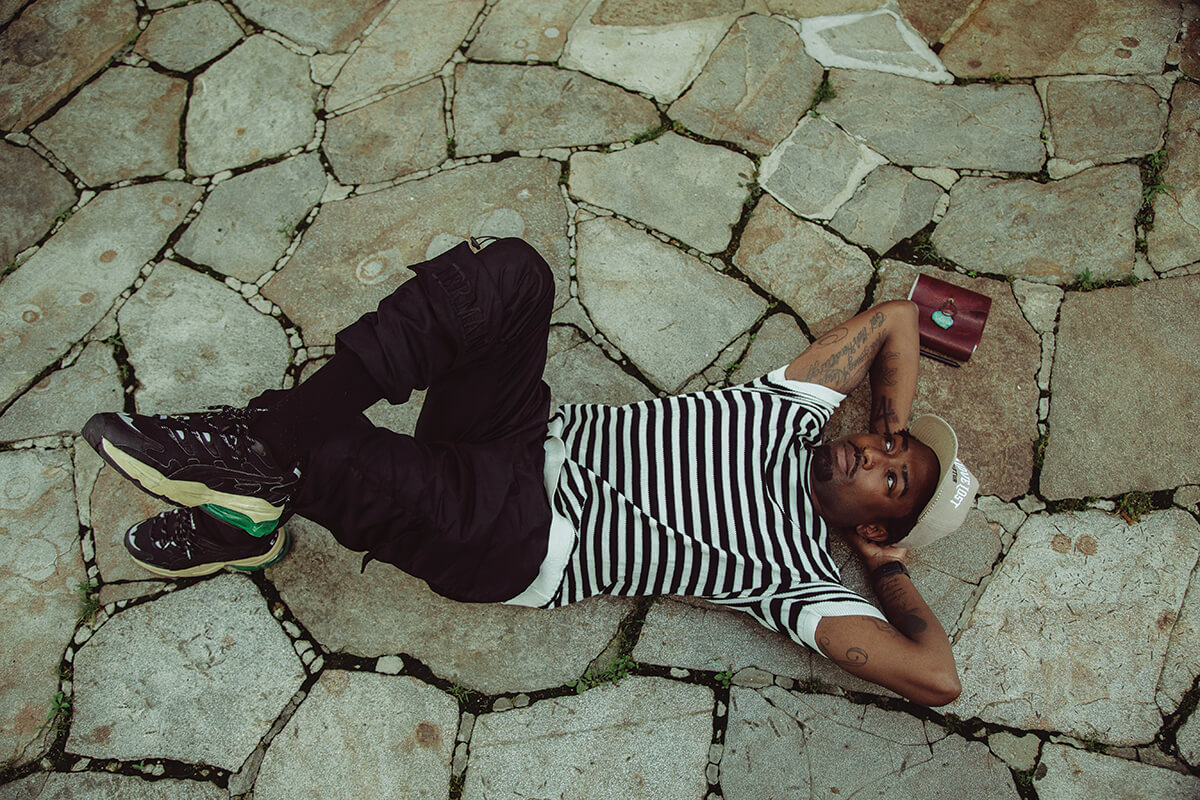 POSTPONED: MLK ARTISTIC CELEBRATION BY KONDWANI FIDEL: UNTIL THE END OF RHYMES
Kondwani Fidel believes "the only things we truly own in this world are our stories and our experiences." And at The Walters Art Museum, the 28-year-old Baltimore poet, author, and Coppin State professor is set to pay a fitting tribute to the Rev. Dr. Martin Luther King Jr. with excerpts from his forthcoming EP.
Currently untitled, this labor of love is what Fidel calls "the embodiment of self-expression, while also trying to better understand and convey the complexities of Black American experiences as they relate to where I come from."  And when he debuts these new poems—alongside other local artists like Black Assets and APoetNamedNate—the East Baltimore native hopes that listeners are left understanding the importance of storytelling and free speech without fear.
"That is something that MLK embodied," says Fidel. "Black, outspoken voices are protests within themselves, because historically, we never had the luxury to share our stories at this magnitude. Sharing your story is the first stepping stone to understanding your place and mission in this world." Stay tuned for a rescheduled date later this year. —Grace Hebron
1/1: GARY BARTZ/CYRUS CHESTNUT & AFFIRMATION
Start your new year off with the soulful sounds of these local jazz legends in Harbor East. Keystone Korner. 5 p.m. $35-45.
TO 1/2: ANIMATIONLAND
Delve into the world of animation and storytelling in this new interactive experience for all ages at Port Discovery. Port Discovery Children's Museum. Wed.-Sun. 10 a.m.-1 p.m., 2-5 p.m. Free- $19.95.
TO 1/2: BETTY COOKE: THE CIRCLE AND THE LINE
In the first major museum retrospective of her work, this 97-year-old Baltimore artist displays American Modernist studio jewelry, plus drawings, photography, and design sketches from throughout her renowned eight-decade career. The Walters Art Museum. Wed.-Sun. 10 a.m.-5 p.m.
TO 1/2: A MODERN INFLUENCE: HENRI MATISSE, ETTA CONE, AND BALTIMORE
Take a deep dive into the BMA's renowned Cone Collection, founded by Baltimore collector Etta Cone, and explore the friendship and partnership she shared with famed French artist Henri Matisse. The Baltimore Museum of Art. Wed.- Sun. 10 a.m.-5 p.m.
TO 1/2: THE SKIN OF OUR TEETH
In this new play, follow the Pulitzer Prize-winning tale of New Jersey patriarch George Antrobus, who stops at nothing to shield his brood from unrelenting misfortune. Everyman Theatre. Times & prices vary.
TO 1/2: ZOO LIGHTS
From Thanksgiving through New Year's Day, the Maryland Zoo hosts its highly anticipated celebration of holiday lights among the animals. The Maryland Zoo. Fri.-Sun. 5-8 p.m. Free-$26. 
TO 1/4: TELL OUR STORY: A TRIBUTE TO ROBERT HOUSTON
Explore the powerful work of Baltimore photographer Robert Houston, including documentation of the 1968 Poor People's Campaign and Resurrection City, alongside images by contemporary Baltimore and D.C. photographers. Reginald F. Lewis Museum. Mon, Thurs.-Sat. 12-5 p.m. Free-$12.
1/6-8: BEETHOVEN SYMPHONY NO. 7
Electric violinist Chloë Hanslip brings a supercharged rendition of a Beethoven classic to the BSO. Baltimore Symphony Orchestra. 8 p.m. $10-90. 
POSTPONED: BALTIMORE CRANKIE FEST
Now in its eighth year, this eclectic local tribute to the panoramic "crankie" scroll descends on Highlandtown. Enjoy three nights of reside performances with artists such as Samuel James, Dirk Joseph, and Maisie O'Brien. Mark your calendar for the rescheduled fest this spring, set for May 20-22. May Creative Alliance. Times vary. $19-22.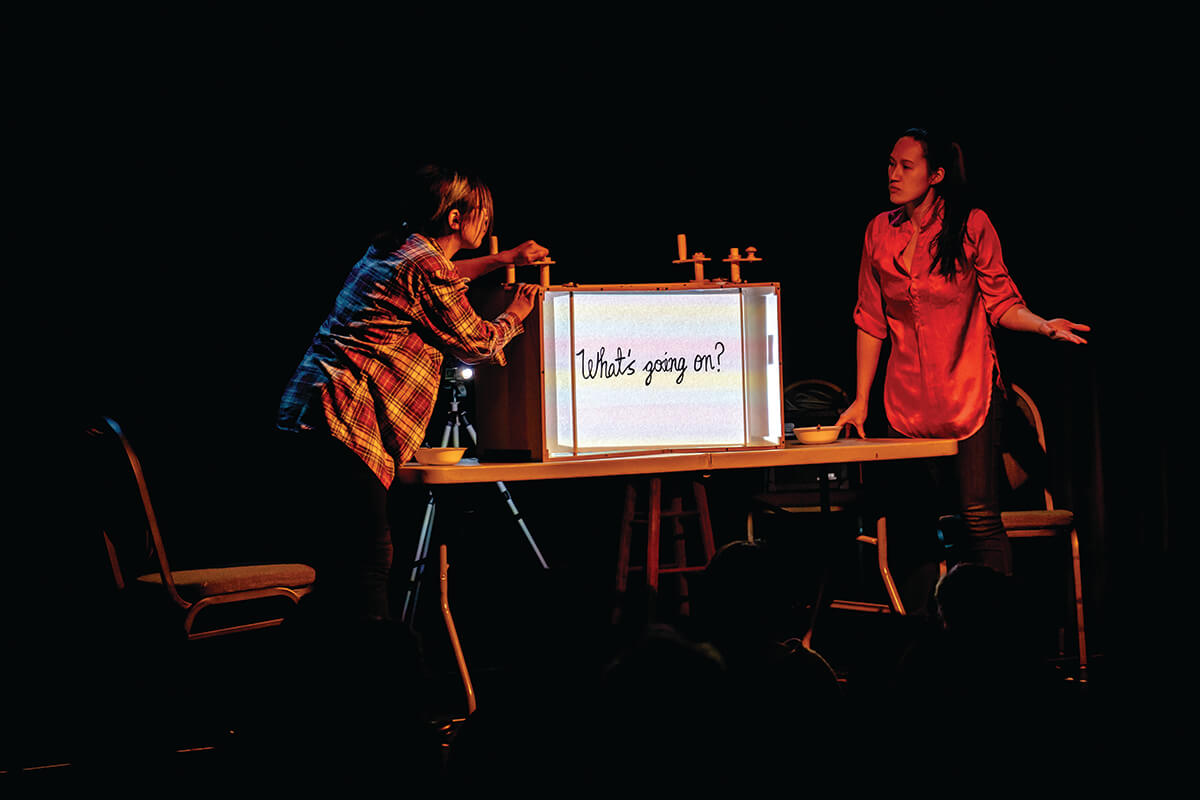 1/7-9: SHEN YUN
A striking slice of ancient Chinese heritage heads to the Hippodrome, featuring lavish imagery, delightful sounds, and classic Chinese dance. Hippodrome Theatre at the France-Merrick Performing Arts Center. Times vary. $145.
TO 1/9: COLOR AND ILLUSION: THE STILL LIFES OF JUAN GRIS
In the first such U.S. exhibition in 35 years, explore the pioneering art of Spanish Cubist artist Juan Gris through more than 40 paintings and collages. The Baltimore Museum of Art. Wed.-Sun. 10 a.m.-5 p.m.
1/9: JEWISH JOURNEYS FROM ETHIOPIA
The Jewish Museum of Maryland's virtual series, "Shalom World: Judaism Around the Globe," continues with a glimpse of Ethiopia, led by the country's Beta Israel descendants. Jewish Museum of Maryland. 10 a.m. $5. 
1/12: CINDERELLA: A BALLET IN TWO ACTS
The State Ballet Theater of Ukraine's adaptation of this globally loved tale combines the works of Russian Soviet composer Sergei Prokofiev with choreography by Vladimir Vasiliev. Hippodrome Theatre at the France-Merrick Performing Arts Center. 7:30 p.m. $56-98.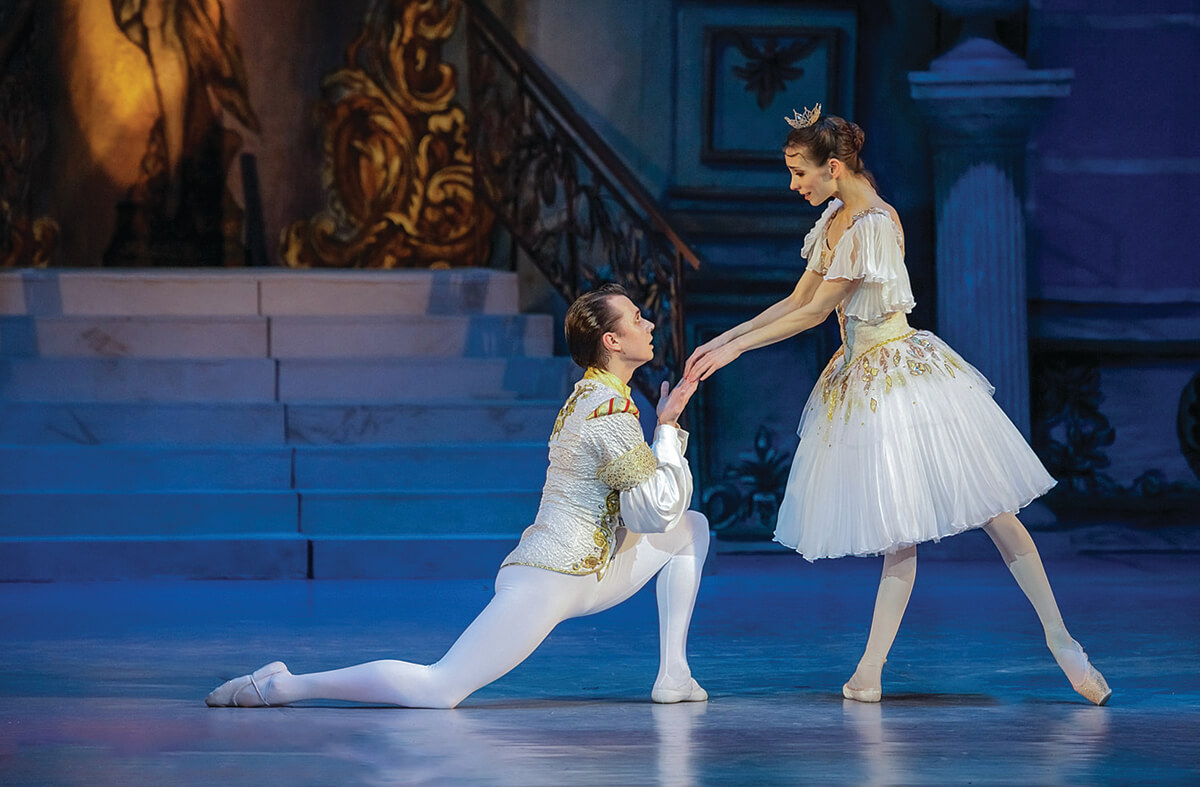 TO 1/14: RENÉ TREVIÑO: WAXING & WANING
This MICA alum's portraits of the moon phases and other works inspired by trips to Mexico collide to make one captivating solo exhibition. C. Grimaldis Gallery. Tues.-Sat. 11 a.m.-5 p.m.
1/14: GROWN UP FIELD TRIP: GAME ON
Unleash your inner child with heated Mario Kart battles in the science center's IMAX theater, with adult sips provided by Pherm Brewing Company and giant versions of your favorite tabletop games. Maryland Science Center. 7 p.m. Prices vary.
1/15: ALL STARS OF HIP HOP 2022
For one night only, Royal Farms Arena will host some of hip hop's most iconic entertainers, including Big Daddy Kane, Doug E. Fresh, Slick Rick, and more. Royal Farms Arena. 7 p.m. $52. 
POSTPONED: CHIFFON, MICAH E. WOOD, MODERN NOMAD & DJ NOT CHARLES
For one winter's night, a medley of beloved Baltimore musicians will perform on the same epic lineup in Remington. Catch the rescheduled show on February 23. Ottobar. 8 p.m. $10.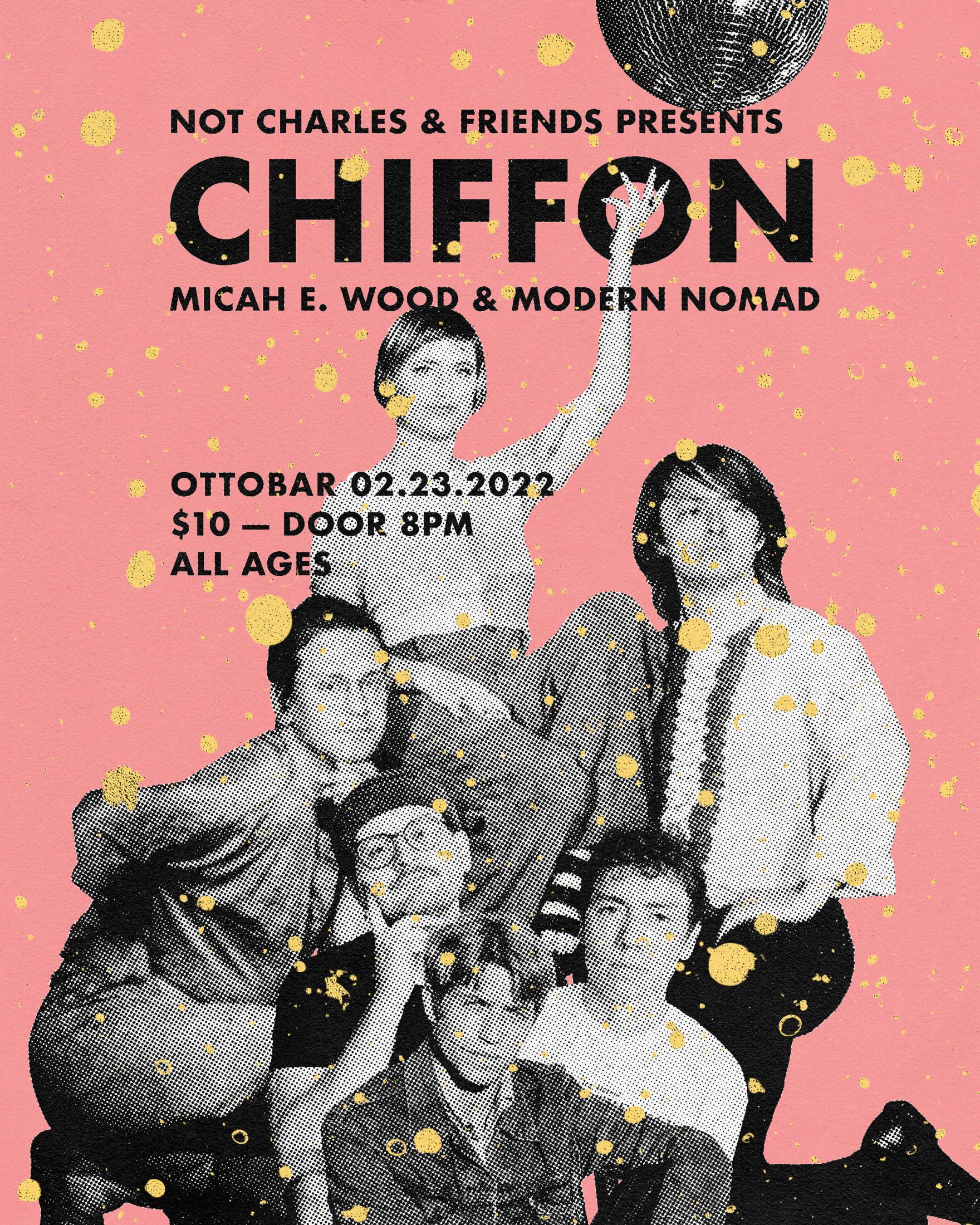 1/15: MARTIN LUTHER KING DAY LECTURE FT. LARRY GIBSON
Both in-person and virtual, tune in to the Enoch Pratt as University of Maryland School of Law professor Larry Gibson discusses the profound and irrevocable legacy of Martin Luther King. Enoch Pratt Free Library. 2 p.m.
TO 1/17: INNER HARBOR ICE RINK
Courtesy of Waterfront Partnership, this seasonal downtown landmark—housed atop the Inner Harbor Amphitheater on Pratt St.—returns for another season full of ice skating and winter fun. Waterfront Partnership. Times vary. $4-150. 
TO 1/17: SMALL WORKS – BIG CAUSE
Virtually view and shop a sea of small-scale masterpieces made by local artists in this fundraiser exhibition for Creative Alliance. Creative Alliance. Times & prices vary.

1/22: FIGHTING FOR CIVIL RIGHTS AT SPARROWS POINT
Based on the WYPR podcast Sparrows Point: An American Steel Story, this lecture at the Baltimore County Public Library, co-hosted by the Baltimore Museum of Industry, explores how the harborfront neighborhood became a storied backdrop for political change. Baltimore County Public Library. 1 p.m. 
1/22: HARBOR POINT ICE FESTIVAL
Watch in wonder as award-winning ice sculptors create art in Harbor Point's Central Plaza using chainsaws and chisels. 1310 Point St. 8 a.m.-4 p.m.
1/22: WTMD'S SATURDAY MORNING TUNES
The Towson radio station's family-friendly concerts return indoors, with a special performance at the B&O Museum, plus characters from Disney's Frozen movies onsite to perform a song or two. B&O Railroad Museum. 10 a.m. 
1/23: DANISH STRING QUARTET
The Grammy-nominated four-piece string group heads to Shriver Hall to perform pieces by the composer Benjamin Britten. Shriver Hall. 5:30 p.m. $10-44.
1/28-2/5: POLAR BEAR PLUNGE
In its 26th year, this annual fundraiser returns to the edge of the Chesapeake Bay with a full week of frigid events for brave participants
at Sandy Point State Park to benefit the Special Olympics. Sandy Point State Park. Times & prices vary. 
TO 1/29: A PASSION FOR COLLECTING: THE VISION OF LOUIS ALLAN FORD
By appointment only, experience the late collector's passion and rich legacy of cultural pride through the artists he collected, including Romare Bearden, Elizabeth Catlett, and Alma Thomas. Galerie Myrtis. Tues.-Sat. 2-6 p.m. 
1/29: VISIBLE MENDING WORKSHOP
Home sewers can follow along as local artist and museum educator Jesse Lentz demonstrates the art of resourcefulness by way of classic clothing repair, such as Sashiko stitching, patching, and embroidery darning. Baltimore Museum of Industry. 10:30 a.m. $20-25. 
TO 3/27: THADDEUS MOSLEY: FOREST
Explore the works of Pittsburgh sculptor Thaddeus Mosley, whose abstract wooden innovations helped to cement the 95-year-old's status as the "keeper of old trees." The Baltimore Museum of Art. Wed.-Sun. 10 a.m.-5 p.m.
TO 4/3: ALL DUE RESPECT
Projection mapping, woodblock print panels, furniture, and other unconventional mediums are utilized by four local female artists to showcase the beauty behind individuality and the cycles of life. The Baltimore Museum of Art. Wed.- Sun. 10 a.m.-5 p.m.
TO 5/8: MICKALENE THOMAS: A MOMENT'S PLEASURE
The BMA's East Lobby will transform to reflect the lauded New Jersey painter's trademark essence in a series of displays that are said to be her most expansive commission. The Baltimore Museum of Art. Wed.-Sun. 10 a.m.-5 p.m. 
TO 6/1: INTIMATE EXPRESSIONS: PERSONAL DIARIES OF MARYLAND LIFE
Viewers can get a glimpse into the lives of people throughout pivotal parts of the state's history in this showing of personal diaries. Maryland Center for History & Culture. Wed.-Sat. 10 a.m.-3 p.m. Free-$9.
TO 7/30: LOSING WINTER
Through a range of photographs, this exhibition portrays Marylanders' re reflections on past winter seasons. As the state's climate changes, their recollections detail a sense of personal loss. Maryland Center for History & Culture. Wed.-Sat. 10 a.m.-3 p.m. Free-$9.
TO FALL: THE SCIENCE & MYSTERY OF SLEEP
In AVAM's third floor gallery exhibition, a compilation of all the latest sleep-related scientific research mingles with three artist-made visionary bedrooms. American Visionary Art Museum. Wed.-Sun., 10 a.m.-5 p.m. Free-$15.95. 
TO 9/4: HEALING AND THE ART OF COMPASSION (AND THE LACK THEREOF!)
Retiring AVAM founder Rebecca Hoffberger curates her last exhibition, where visionary artists explore the symbiotic relationship between the twin powers of healing and compassion. American Visionary Art Museum. Wed.-Sun. 10 a.m.-5 p.m. Free-$15.95. 
TO 9/30: FLICKERING TREASURES
In a now-and-then showcase, this exhibit delves into Maryland's historic movie theaters. Maryland Center for History & Culture. Wed.-Sat. 10 a.m.-3 p.m. Free-$9. 
TO 9/30: WILD AND UNTAMED: DUNTON'S DISCOVERY OF THE BALTIMORE ALBUM QUILTS
This selection of revered Baltimore album quilts introduces visitors to Dr. William Rush Dunton, known by many as the father of occupational therapy, as well as one of the first inductees to the Quilters Hall of Fame. Maryland Center for History & Culture. Wed.-Sat. 10 a.m.-3 p.m. Free-$9.