The List: May 2021
Things to do in these strange times.
5/15: 2021 Preakness Stakes 
Last year would not exactly be described as "off to the races," particularly for the beloved Preakness Stakes, whose annual May race got postponed to October 3 due to the ongoing coronavirus pandemic. Even then, only essential personnel were allowed to attend.
But this year, the second jewel of the Triple Crown returns for its 146th running during its regularly scheduled time. On Saturday May 15, thoroughbreds will once again run at Pimlico Race Course, with Black-Eyed Susan Day kicking off on Friday. With social-distancing guidelines in place, only 10,000 spectators, compared to more than 100,000 in a normal year, will be in attendance at this highly coveted race.
TO 5/1: FLOWER MART 2021
The beloved annual Flower Mart returns after a 2020 hiatus with a virtual, two-day event, bringing the joys of local flowers and plants, as well as crafts, food, and beverages from restaurants and artists, into the comfort of your own home. Mount Vernon Place Conservancy. 11 a.m.-5 p.m.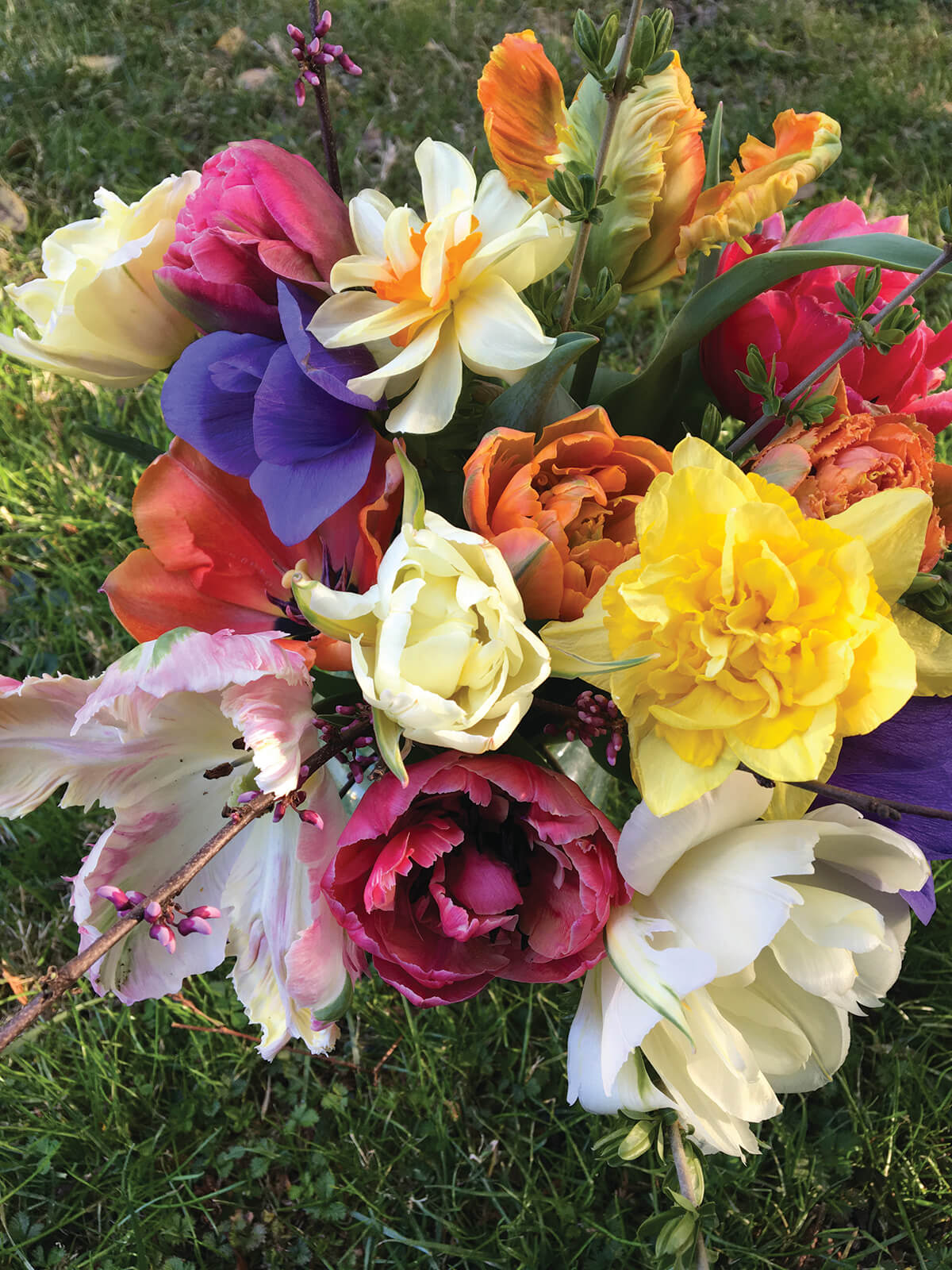 5/1: SIDEWALK SERENADES WITH ILYAIMY AND AL ROGERS JR.
The Creative Alliance's popular pandemic-inspired concert series is back with separate performances by soul artist ilyAIMY and rapper Al Rogers Jr. throughout the day at community-hosted pop-ups across the city. Creative Alliance. Times vary. $100-120.
5/1: RIDE FOR THE FEAST
This annual charitable bike ride raises money for Moveable Feast, an organization providing meals and nutritional information to individuals battling illnesses and food insecurity. Pick between 40-, 62-, or 100-mile stretches across the Eastern Shore. Moveable Feast. Times vary. $20-65.
5/1: HONEY, I SHRUNK THE KINETIC SCULPTURE RACE
The city's beloved human-powered race goes virtual this year with miniature art sculptures competing over multiple landscapes, including land, sea, sand, and mud. Individuals can also enter their own models into the race. American Visionary Art Museum. 11 a.m.
TO 5/2: CHORAL ARTS GALA 2021
This virtual, multi-day celebration will feature Tony-nominated Broadway star Euan Morton and showcase various auction items. Proceeds from this annual fundraiser will benefit the Baltimore Choral Arts Society's education and outreach programs. Baltimore Choral Arts. Times vary. $25.
5/2: CALIDORE QUARTET
Shriver Hall presents the Calidore Quartet, an internationally acclaimed music group, with a pre-recorded performance from New York City, available to stream through May 10. Shriver Hall. 5:30 p.m. $15.
5/4: LIVE ART TALK: STRIKEWARE
In this virtual conversation, members of strikeWare, a Baltimore-based art collective, will chat with Joy Davis, the museum's Adult and Community Program Manager, about topics ranging from collaboration in art to the influence of historic institutions on their work. The Walters Art Museum. 5:30 p.m.
5/6: BALTIMORE HEBREW'S VIRTUAL NIGHT OF THE STARS
Actor, director, and stand-up comic Kevin Pollak will headline this virtual event benefitting Baltimore Hebrew's Youth Community. Pollak's career spans numerous decades and mediums, from hit movies to award winning TV shows and comedy acts. Baltimore Hebrew Congregation. 7:30 p.m. $75-200.
5/8: MARYLAND HALF MARATHON & 5K
The annual Maryland Half Marathon goes virtual to benefit The University of Maryland Mariene and Stewart Greenebaum Comprehensive Cancer Center. Registered participants will get an official race T-shirt, an electronic bib to print, race results, and access to their own personal dashboard. University of Maryland Medical System Foundation. $50.
TO 5/9: A PLAY FOR THE LIVING IN A TIME OF EXTINCTION
In this virtual performance series from Center Stage, Baltimore-based playwright Miranda Rose Hall and director Taibi Magar offer an interactive play on being human in a time of climate change and mass extinction. Baltimore Center Stage. Times vary. $15-40.
5/13: BIRD-FRIENDLY GARDEN DESIGN ON ZOOM
In this virtual workshop geared toward advanced gardeners, bird lovers will learn how to design and maintain their gardens to ensure landscapes that support wildlife. Patterson Park Audubon Center. 7-8:30 p.m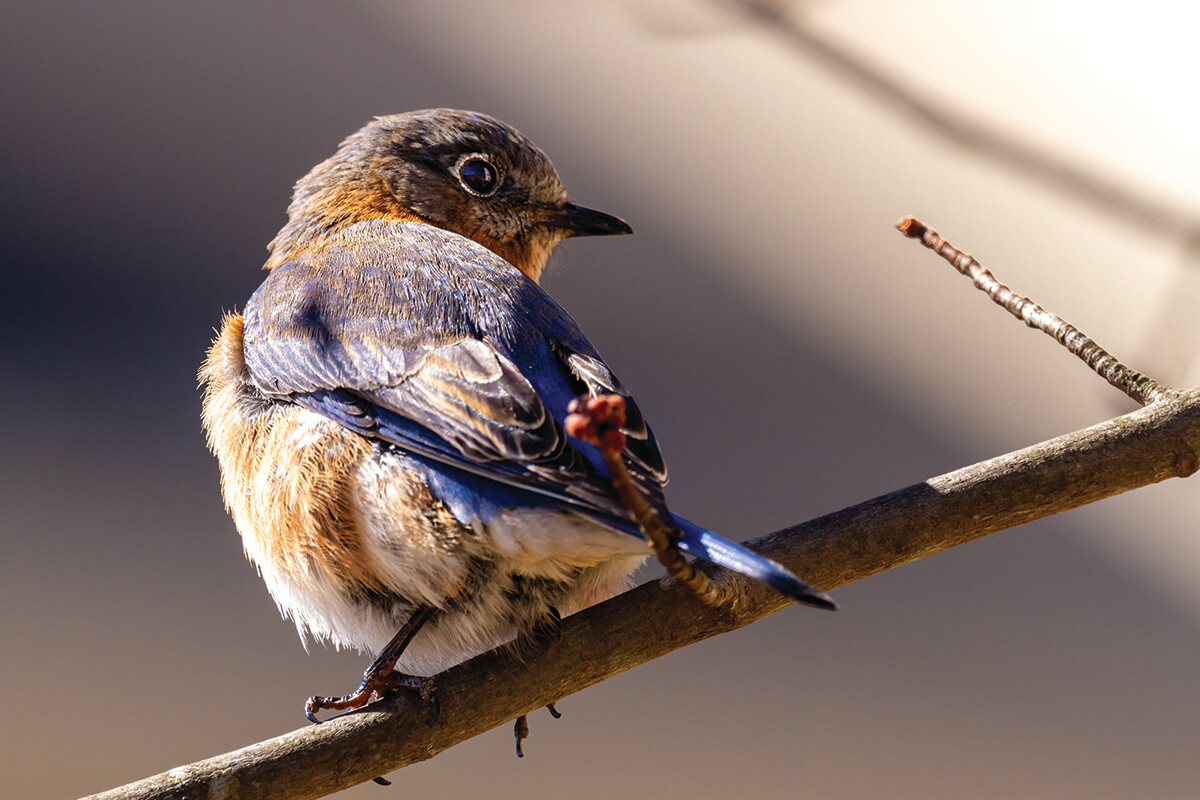 5/14 & 22: ZOO TWILIGHT FAMILY STROLL
Participants can see nocturnal animals and partake in interactive games during this guided tour of the Maryland Zoo, which will also provide insight into how animals cope with living in the dark. Mary- land Zoo. 5-7 p.m. $35-45.
TO 5/15: ASIA NORTH 2021 EXHIBITION
In this month-long exhibition, the Asian Arts & Culture Center at Towson University and Central Baltimore Partnership will celebrate the art, culture, history, and heritage of Baltimore's Charles North community. Asian Arts & Culture Center at Towson University. Times vary.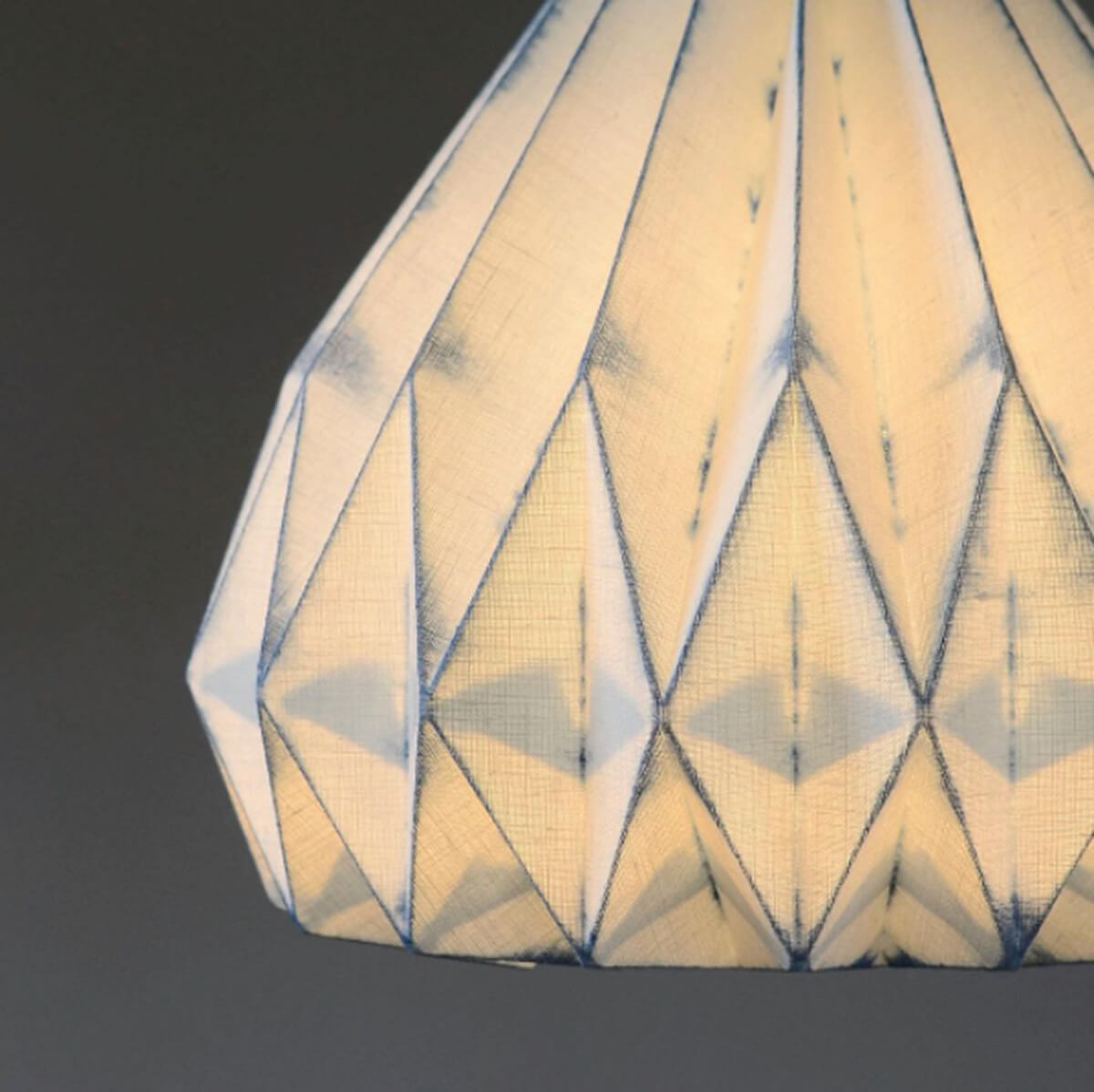 5/15-11/27: BMI FARMERS' MARKET
The Baltimore Museum of Industry's farmers market takes place every Saturday with farms, artisans, food trucks, and more, outside in the parking lot. Baltimore Museum of Industry. Sat. 9 a.m.-1 p.m.
TO 5/16: STEPHANIE SYJUCO: VANISHING POINT (OVERLAY)
In this three-part installation at the BMA, Filipino-American artist Stephanie Syjuco depicts fictional flags and 19th-century images that signify white supremacy and exclusionary aspects of history. The Baltimore Museum of Art. Wed.-Sun. 10 a.m.-5 p.m.
5/20: GARDENING FOR CRITTERS & DRINKS WITH BITTERS
Nancy Lawson, author of The Humane Gardener: Nurturing a Backyard Habitat for Wildlife, debunks myths on wild species and teaches participants how to implement gardening techniques that minimize hazards to wildlife. Irvine Nature Center. 7:30 p.m. $20.
5/21: DESIGNING THE AVAM 
The latest installment of the Virtual Histories series—hosted by The Baltimore Architecture Foundation and Baltimore Heritage—will take attendees inside the American Visionary Art Museum with founder and director Rebecca Hoffberger and architects Diane Cho and Rebecca Swanston. Tune in to celebrate and reflect upon the beloved museum's unique design. Baltimore Architecture Foundation. 1-1:30 p.m.
TO 5/23: IS EDWARD SNOWDEN SINGLE?
As part of Single Carrot Theatre's 13th season, this potentially in-person play will explore forgiveness after experiencing betrayal from loved ones. Single Carrot Theatre. Times and prices vary.
TO 5/23: THE AMAZING ACROCATS BOUNCE INTO BALTIMORE!
At Creative Alliance, domesticated house cats will perform a variety of tricks, including riding skateboards and jumping through hoops, wrapping with a performance from the world's only all-cat band. Creative Alliance. Times vary. $21-$45.
5/23: BRIGANCE BRIGADE 5.7K CHAMPIONSHIP RACE AND 1.57 MILE FAMILY-FUN RUN/WALK
With May marking ALS Awareness Month, this virtual race and run/walk will benefit the Brigance Brigade Foundation, a local organization seeking to uplift individuals suffering from ALS through funding and resources. Brigance Brigade Foundation. Times vary. $10-35. 
5/25: BLACK WOMEN & NOSTALGIA WITH ALANAH DAVIS AND SHARAYNA CHRISTMAS
Baltimore contributor Alanah Davis and Muse 360 founder Sharayna Christmas will discuss nostalgia as a healing mechanism through readings of poetry, essays, and other works in this virtual event. Enoch Pratt Free Library. 7 p.m.
5/26-6/19: THE MARIN FESTIVAL
This multi-week festival from the Baltimore Symphony Orchestra will offer outdoor concerts, virtual performances, and a culminating gala to honor Marin Alsop, who has served as the orchestra's music director for 14 years and will be retiring this year. The Baltimore Symphony Orchestra. Times vary.
TO 5/27: 2021 MARYLAND FILM FESTIVAL
The city's beloved annual lm festival returns as a virtual event again this year, featuring feature-length and short films across a variety of genres, plus cast and crew Q&As and more. SNF Parkway Virtual Theatre. Times vary. $100-450.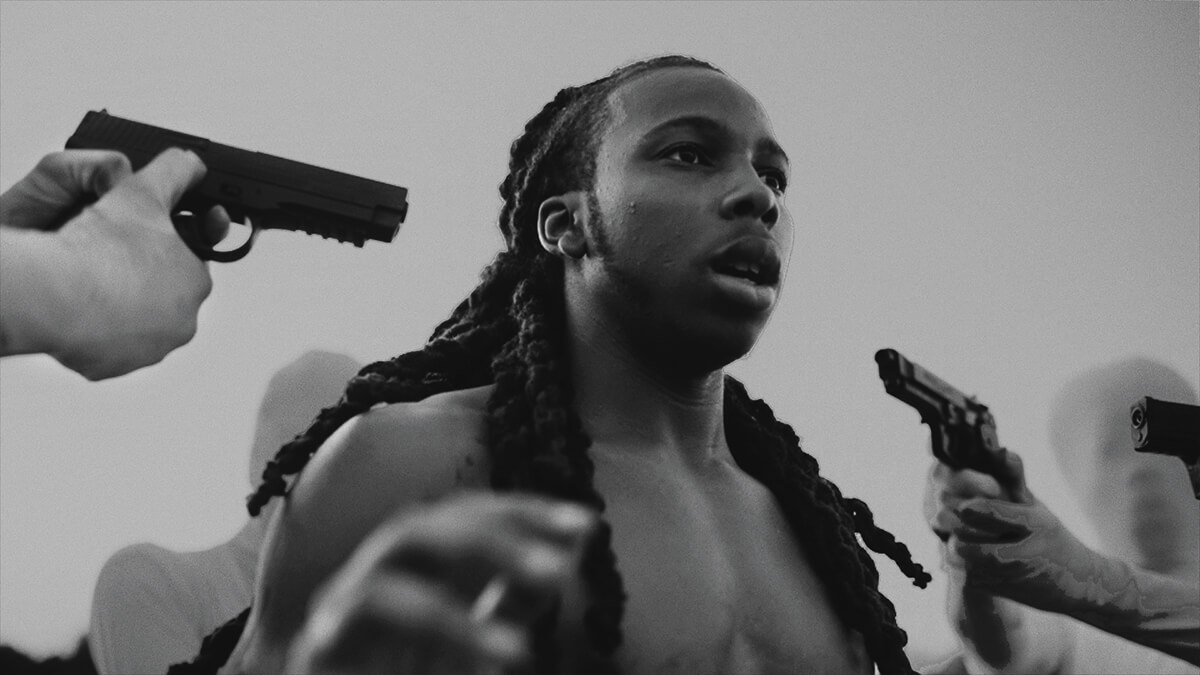 TO 5/30: THE SWINDLERS: A TRUE-ISH TALL TALE
This Center Stage original, directed by Will Davis, focuses on redemption among other familial themes through a road-trip comedy, with playwright Noah Diaz drawing inspiration from his grandfather's own experiences. Baltimore Center Stage. Times vary. $15-40.
TO 6/12: A RECOLLECTION OF DREAMS
Artists Amina Ross and dana washington-queen explore the Black queer aesthetic through new and existing experiences in this Springsteen Gallery exhibition, which seeks to uncover how intimacy and desire lead to healing. Springsteen Gallery. Fri.-Sat. 12-5 p.m.
TO 6/19: THE COAL SKUTTLE LEGACY
This Motor House exhibition features the work of Baltimore artists who showcase the cultural identity of the city, paying special tribute to the contributions
of emerging Black artists. Motor House Baltimore. Wed.-Fri. 5-8 p.m.
TO 6/26: SPARK IV: A NEW WORLD?
This fourth part of the SPARK pop-up exhibition at Maryland Art Place reflects on 2020, specifically the juxtaposition of the COVID-19 pandemic with concerns over systemic racism and climate change, seeking to uncover how people can adapt to this new reality. Maryland Art Place. Tues.- Sat. 12-4 p.m.
TO 7/10: IF I'M NO LONGER HERE, I WANTED YOU TO KNOW…
Artist Tawny Chatmon will showcase her work in this solo mixed-media exhibit at Galerie Myrtis. Chatmon uses various photographs and acrylic paint on archival pigment print to portray different messages. Galerie Myrtis. Tues.-Sat. 2-6 p.m.
TO 7/18: JANET & WALTER SONDHEIM ARTSCAPE PRIZE FINALISTS
Five Greater Baltimore area artists (Hoesy Corona, Tsedaye Makonnen, Jonathan Monaghan, Lavar Munroe, and Hae Won Sohn) will showcase their work as finalists of the 16th-annual Janet & Walter Sondheim Artscape Prize, a visual art competition that recognizes artists in the community through a $25,000 fellowship. The Walters Art Museum. Wed.-Thurs. 10 a.m.-5 p.m.
TO 7/18: NOW IS THE TIME: RECENT ACQUISITIONS TO THE CONTEMPORARY COLLECTION
The BMA's Contemporary Department showcases a variety of artists' works in this addition to the collection, which focuses on themes such as American identity and global migration. The Baltimore Museum of Art. Wed.-Sun. 10 a.m.-5 p.m.
TO 8/1: SHE KNEW WHERE SHE WAS GOING: GEE'S BEND QUILTS AND CIVIL RIGHTS
Despite racial discrimination and limited opportunity, Black craftswomen in Gee's Bend, Alabama, made quilts for decades out of fabrics and clothes, passing these pieces down each generation. This BMA exhibit explores the work of these quilters and their path to entrepreneurship. The Baltimore Museum of Art. Wed.-Sun. 10 a.m.-5 p.m.
TO 9/19: LISA YUSKAVAGE: WILDERNESS
Co-organized with the Aspen Art Museum, this new BMA exhibit features more than 15 paintings that show the New York-based artist's expansive treatment of landscape on large canvases, imagining entire worlds that are both highly detailed and mysterious. The Baltimore Museum of Art. Wed.-Sun. 10 a.m.-5 p.m.
TO 9/19: SHARON LOCKHART: PERILOUS LIFE
In this BMA exhibition, American artist Sharon Lockhart documents her experiences engaging with children in Poland for a decade through film, photography, and sculpture. The Baltimore Museum of Art. Wed.-Sun. 10 a.m.-5 p.m.
TO 11/7: TRANSLATIONS AND TRANSITIONS / TRADUCCIONES Y TRANSICIONES: A CELEBRATION OF MEXICAN AND CENTRAL AMERICAN INDEPENDENCE (1821-2021)
In an exploration of Indigenous civilizations making up present-day Mexico and Central America, this Walters exhibition incorporates multiple art mediums, including one of Mexican-American artist René Treviño's original paintings. The Walters Art Museum. Wed.-Thurs. 10 a.m.-5 p.m.
TO 12/20: BALTIMORE FARMERS' MARKET
The largest producers-only market in Maryland has become a Sunday ritual for thousands of Baltimoreans, bringing in an array of flavors, baked goods, and crafts to enjoy just beneath the Jones Falls Expressway. Sun. 7 a.m.- 12 p.m.
TO FALL 2021: MICA GRAD SHOW 2021
MICA's annual grad show will virtually highlight the work of more than 150 master's students across a variety of mediums, from fine art to film and graphic design. Maryland Institute College of Art.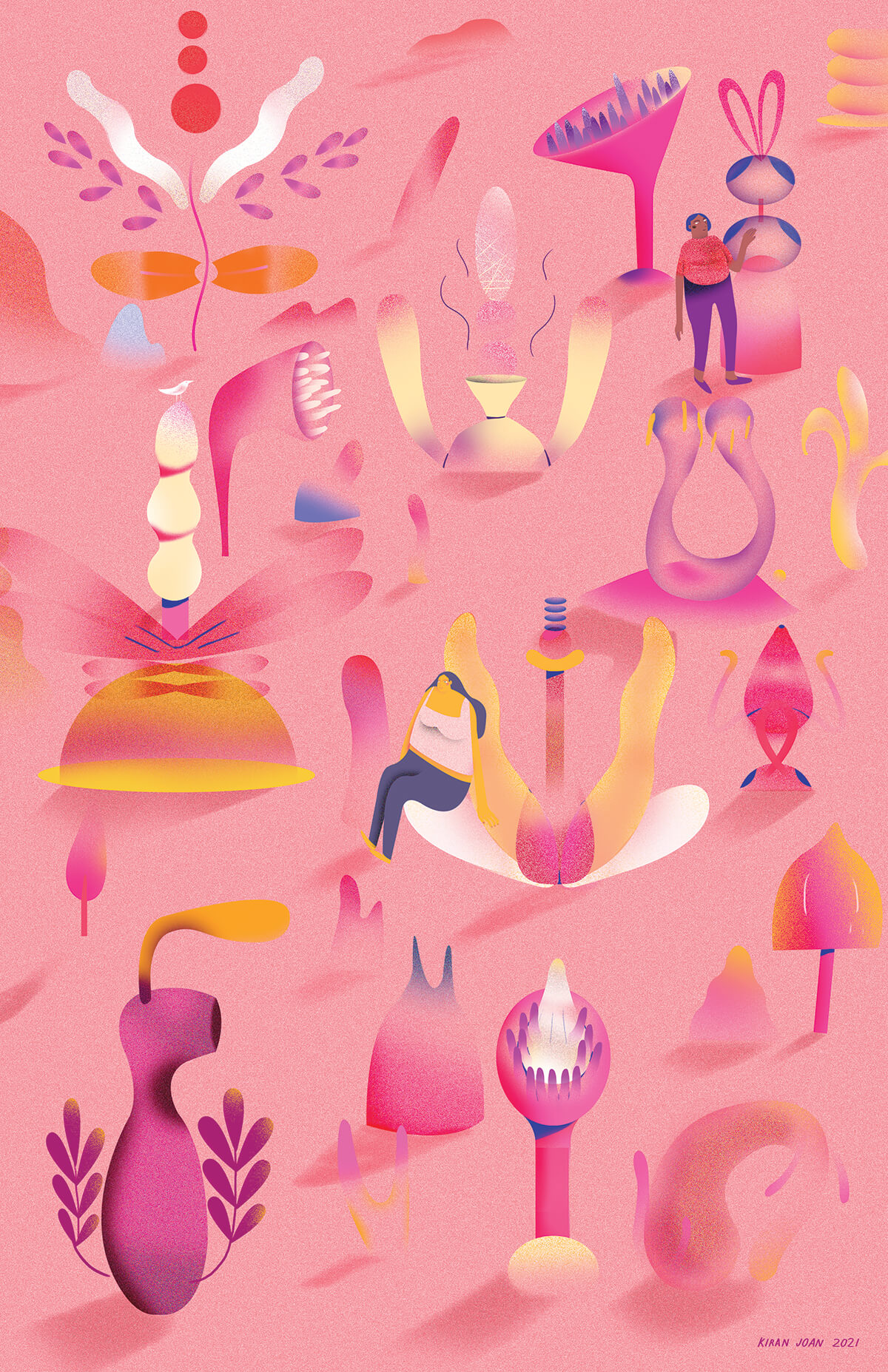 TO 8/2022: THE SCIENCE & MYSTERY OF SLEEP
In AVAM's third floor gallery, a compilation of all the latest sleep-related scientific research mingles with three artist-made visionary bedrooms, delving into an array of topics such as health and adolescence. American Visionary Art Museum. Wed.-Sun. 10 a.m.-5 p.m. Free-$15.95.