The List: July 2021
Can't-miss happenings in Baltimore this month.
JANET & WALTER SONDHEIM ARTSCAPE PRIZE AWARD & EXHIBITION
TO 7/18: Artscape might be canceled again this year due to the ongoing COVID-19 pandemic, but the Janet & Walter Sondheim Artscape Prize carries on. The five 2021 finalists will be showcasing their respective works in an in-person exhibition at The Walters Art Museum through July 18, featuring three Baltimore-based artists—Mexican-born queer multidisciplinary artist Hoesy Corona, Seoul-born visual artist Hae Won Sohn, and painter Lavar Munroe, pictured—as well as D.C.-based installationist Tsedaye Makonnen and digital media artist Jonathan Monaghan. The winner, who will be awarded a $25,000 fellowship, will be announced during an award ceremony July 10. The Walters Art Museum. Wed.-Sun. 10 a.m.-5 p.m. Free.
7/1: HAE WON SOHN
The Walters presents a talk with Seoul-born Sondheim Artscape Prize finalist Hae Won Sohn about her visual art practice, using broken molds as she considers forms and objects. The Walters Art Museum. 5:30 p.m.
7/3: BILL HEID TRIO 2021: MONTHLY SERIES LIVE STREAMING CONCERT
Bill Heid, an American jazz pianist and organist, will perform in this virtual, livestreamed event. Heid has served as a Jazz Ambassador for the U.S. State Department, an opportunity that allowed him to tour across the world. An die Musik Live. 3 p.m. $10. 
7/3: ASICS INDEPENDENCE DAY 4 MILER
This fifth-annual event, which can also be completed virtually, will take runners through the Ma & Pa Trail and finish at the Independent Brewing Company. Runners are encouraged to dress up in red, white, and blue in celebration of July 4th. Charm City Run Events. 8-10 a.m. $40.
7/6-7/9: CREATIVE MATES: JUNGLE JOURNEY
In this in-person summer experience, kids ages 3 to 5 can explore a safari adventure and discover an animal kingdom. The jungle journey has a variety of features, from racing cheetahs to a watering hole. Everyman Theatre. Times vary. $110.
7/9-7/11: REC AND PARKS RUN VIRTUAL 5K
Participants can run, walk, or jog at their own pace in this virtual race, which is part of an online race series taking place through December. Registration includes a virtual bib and shareable results. Charm City Run. Times vary. $5.
7/8: THERESA CAPUTO
Theresa Caputo, star of TLC's hit show Long Island Medium, will help the audience find closure through healing messages from lost loved ones. Caputo has been a practicing medium for more than two decades. The Lyric. 7:30 p.m. Prices vary.
7/8-3: BSO CONCERTS
On Wednesdays and Saturdays throughout the month, the Baltimore Symphony Orchestra will perform both indoor and outdoor concerts at various venues, form Oregon Ridge Park to Boordy Vineyards to the Meyerhoff. Baltimore Symphony Orchestra. Wed. & Sat. 7 p.m.
7/10: PRATTCON 2021: TALES AND TAILS
In this seventh-annual book celebration, PrattCon features a virtual set of events, from workshops to games, escape rooms, and more. Authors Jerry Craft and Kazu Kibuishi are among the featured special guests. Enoch Pratt Free Library. 10 a.m.-3 p.m.
7/10: WORDS FOR HANDS & HEARTBENT LIVE AT ZEN WEST
Words For Hands, a rock band based in Baltimore, will perform both virtually and in-person for audiences. The performance will also feature Heartbent, an emo band that's also based in Baltimore. Zen West. 7:30-11:30 p.m. $20-$40.
TO 7/10: IF I'M NO LONGER HERE, I WANTED YOU TO KNOW . . .
Artist Tawny Chatmon will showcase her work in this solo exhibit featuring mixed media. Chatmon uses various photographs and acrylic paint on archival pigment prints to portray different messages. Galerie Myrtis. Tues.-Sat. 2-6 p.m.
7/11: AUDREY WRIGHT: BEYOND BACH FOR SOLO VIOLIN
Violinist Audrey Wright will perform using non-traditional tunings, electronics,
and foot pedals in the final segment of this livestream series. The performance will include works from Steve Reich, Hildegard von Bingen, John Heiss, and Johann Joseph Vilsmayr. An die Musik Live. 3 p.m. $10.
7/11: NATURE QUEST HIKE
This guided adventure will take participants on a quest through nature. Hikers are encouraged to bring their own stuffed animals along with them. Registration is required prior to the event. Lake Roland Nature Center. 10 a.m.-12 p.m.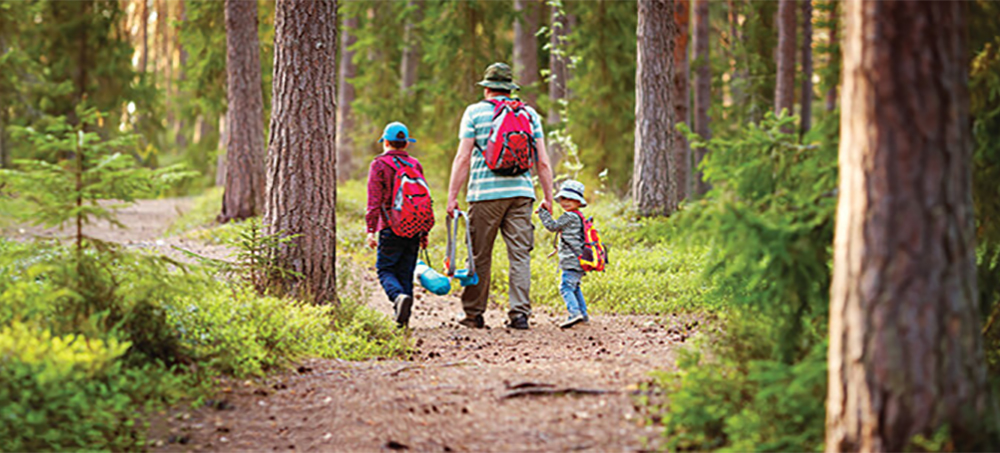 7/15-8/8: A PLAY FOR THE LIVING IN THE TIME OF EXTINCTION
Baltimore's own Miranda Rose Hall presents this darkly comic world premiere play about climate change, the theater world, and storytelling in the time of catastrophe. Baltimore Center Stage. Times & prices vary.
TO 7/16: SEPARATE, BUT/WE HOLD THESE TRUTHS
This exhibition features the work of McKinley Wallace III, a mixed-media painter whose visualization of themes surrounding power and freedom is showcased through the use of charcoal, graphite, acrylic, and ink on wood panels. Waller Gallery. Fri.-Sat. 1-5 p.m.
7/17: MOONLIGHT 5K
As a family-friendly race, this virtual and in-person 5K will reward finishers with a glow-in-the-dark medal. Participants are also encouraged to wear colorful clothing. Charm City Run. 8 p.m. $40.
7/17: WTMD POPGRASS FESTIVAL
WTMD's kids program, Saturday Morning Tunes, returns with its second annual bluegrass pop concert with beloved Baltimore singer-songwriter and regional trio Wicked Sycamore. Independent Brewing Co. 9:30 a.m. $10-15.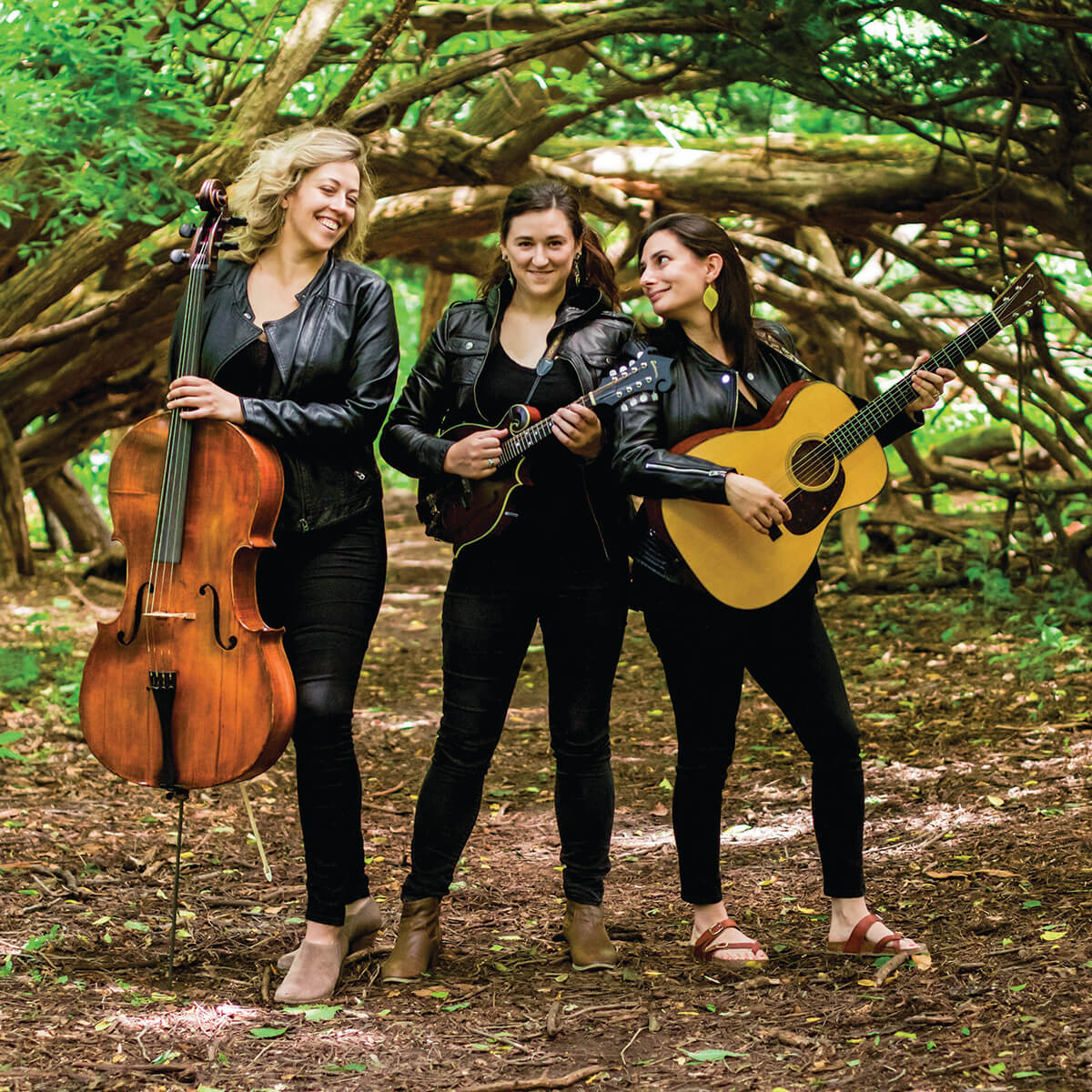 TO 7/18: THE GARDEN
Written by and starring Tony nominee Charlayne Woodward, this world premiere play explores the complex relationship between mother and daughter. Baltimore Center Stage. Times & prices vary.
TO 7/18: NOW IS THE TIME: RECENT ACQUISITIONS TO THE CONTEMPORARY COLLECTION
The museum's Contemporary Department showcases a variety of artists' works in this addition to the collection, which focuses on themes such as American identity and global migration. The Baltimore Museum of Art. Wed.-Sun. 10 a.m.-5 p.m.
7/18-12/19: WOMEN BEHAVING BADLY: 400 YEARS OF POWER & PROTEST
Featuring women throughout history who have defied societal standards and patriarchal authority, this exhibition includes roughly 80 prints, photographs, and books. The work spans from women who lived during the Renaissance all the way to the beginning of the 20th century. The Baltimore Museum of Art. Wed.-Sun. 10 a.m.-5 p.m.
7/23: GROWN UP FIELD TRIP: JURASSIC PARTY
In this Jurassic Park-themed event, participants can enjoy drinks while exploring different dinosaur exhibits. Although in-person, the party will adhere to social distancing guidelines. Maryland Science Center. 7-10 p.m. $30.
7/23: FIREFLY LANTERNS
Participants can look for and safely catch firflies with jars during this summer night stroll. Jars will be provided, and registration must take place in advance. Lake Roland Nature Center. 8:30-9:30 p.m. $3-5.
7/23-8/1: BALTIMORE SUMMER RESTAURANT WEEK
To help dining establishments impacted by COVID-19, the region's oldest and longest restaurant week is back for takeout and dine-in brunch and lunch, ranging from $10 to $45.
7/24: LOSING WINTER
Through a range of photographs, this exhibition portrays Marylanders' reactions on past winter seasons. As the state's climate changes, their recollections detail a sense of personal loss. Maryland Center for History & Culture. Wed.-Sat. 10 a.m.-5 p.m. Free-$9. 
7/24: FADE TO BLACK – METALLICA TRIBUTE
As a Metallica Tribute Band, Fade to Black's music honors one of the heavy metaheroes of rock. This Baltimore-based music group will recreate the sounds and energy of Metallica through an in-person experience. Baltimore Soundstage. 7 p.m. $15.
TO 7/31: THE LAND
Highlandtown's Y: Art Gallery presents landscape art both urban and pastoral, with paintings by both studio and plein air artists. Y:ART Gallery. Fri.-Sat. 12-5 p.m.
TO 8/1: SHE KNEW WHERE SHE WAS GOING: GEE'S BEND QUILTS AND CIVIL RIGHTS
Despite racial discrimination and limited opportunity, Black craftswomen in Gee's Bend, Alabama, made quilts for decades out of fabrics and clothes, passing these pieces down each generation. This exhibit explores the work of these quilters and their paths to entrepreneurship. The Baltimore Museum of Art. Wed.-Sun. 10 a.m.-5 p.m.
TO 8/6: CHARLES MASON III: WHOSE PAIN DO WE ACKNOWLEDGE FIRST?
Baltimore-based contemporary American artist Charles Mason III will showcase his work, which uses unconventional sculpt-painting to capture identity politics and themes surrounding police brutality, loss, and generational trauma. Goya Contemporary Gallery. Tues.-Fri. 10 a.m.-6 p.m. Sat. 12-5 p.m. by appt.
TO 8/6: SONYA CLARK: EDIFICE AND MORTAR
In this exhibition, artist Sonya Clark unpacks America's history of independence. Clark's art seeks to uncover the complicated aspects of race, heritage, and politics using textiles and other materials. Goya Contemporary Gallery. Tues.-Fri. 10 a.m.-6 p.m. Sat. 12-5 p.m. by appt.
TO 9/2: WTMD'S VIRTUAL FIRST THURSDAYS
While one of the city's most beloved summer festival series is still on hiatus in-person, indie radio station WTMD brings its monthly First Thursdays concerts back to the internet this year with free concerts every first Thursday of the month through September. Via Facebook livestream, catch local and national acts on a lineup not to miss. WTMD. Thurs. 7:30 p.m.
TO 9/5: THE SECRET LIFE OF EARTH
This exhibition dives into the delicate nature of life on Earth and encourages visitors to take care of the planet. This 25th-annual showing implements both humor and facts to depict the interdependency of everything in nature and solutions for a cleaner planet. American Visionary Art Museum. Wed.-Sun., 10 a.m.-5 p.m. $15.95.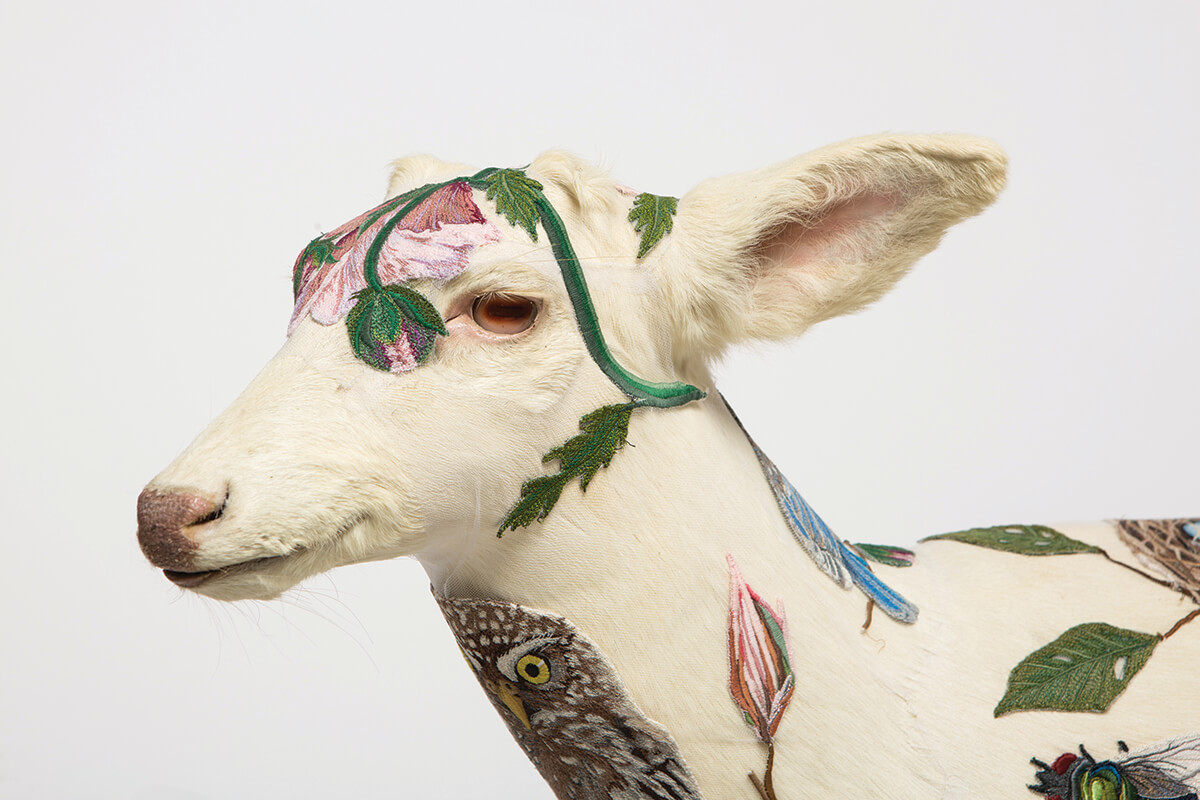 TO 9/19: LISA YUSKAVAGE: WILDERNESS
Co-organized with the Aspen Art Museum, this new exhibit features more than 15 paintings that show the New York-based artist's expansive treatment of landscape on large canvases, imagining entire worlds that are both highly detailed and mysterious. The Baltimore Museum of Art. Wed.-Sun. 10 a.m.-5 p.m.
TO 9/19: SHARON LOCKHART: PERILOUS LIFE
In this exhibition, American artist Sharon Lockhart documents her experiences engaging with children in Poland for a decade. Lockhart uses film, photography, and sculpture to relay her message about these children's environment and adaptability. The Baltimore Museum of Art. Wed.- Sun. 10 a.m.-5 p.m.
TO 10/3: FRIEDA TORANZO JAEGER: THE PERPETUAL SENSE OF REDNESS
Mexican artist Frieda Toranzo Jaeger breaks down stereotypical images of hyper-sexualized femininity using oil paint and embroidery styles. Jaeger portrays these messages through depictions of cars and women's bodies. The Baltimore Museum of Art. Wed.-Sun. 10 a.m.-5 p.m.
TO 11/7: TRANSLATIONS AND TRANSITIONS /
TRADUCCIONES Y TRANSICIONES: A CELEBRATION OF MEXICAN AND CENTRAL AMERICAN INDEPENDENCE (1821-2021)
In an exploration of Indigenous civilizations making up present-day Mexico and Central America, this exhibition incorporates multiple art mediums, including one of Mexican-American artist René Treviño's original paintings. The Walters Art Museum. Wed.-Thurs. 10 a.m.-5 p.m.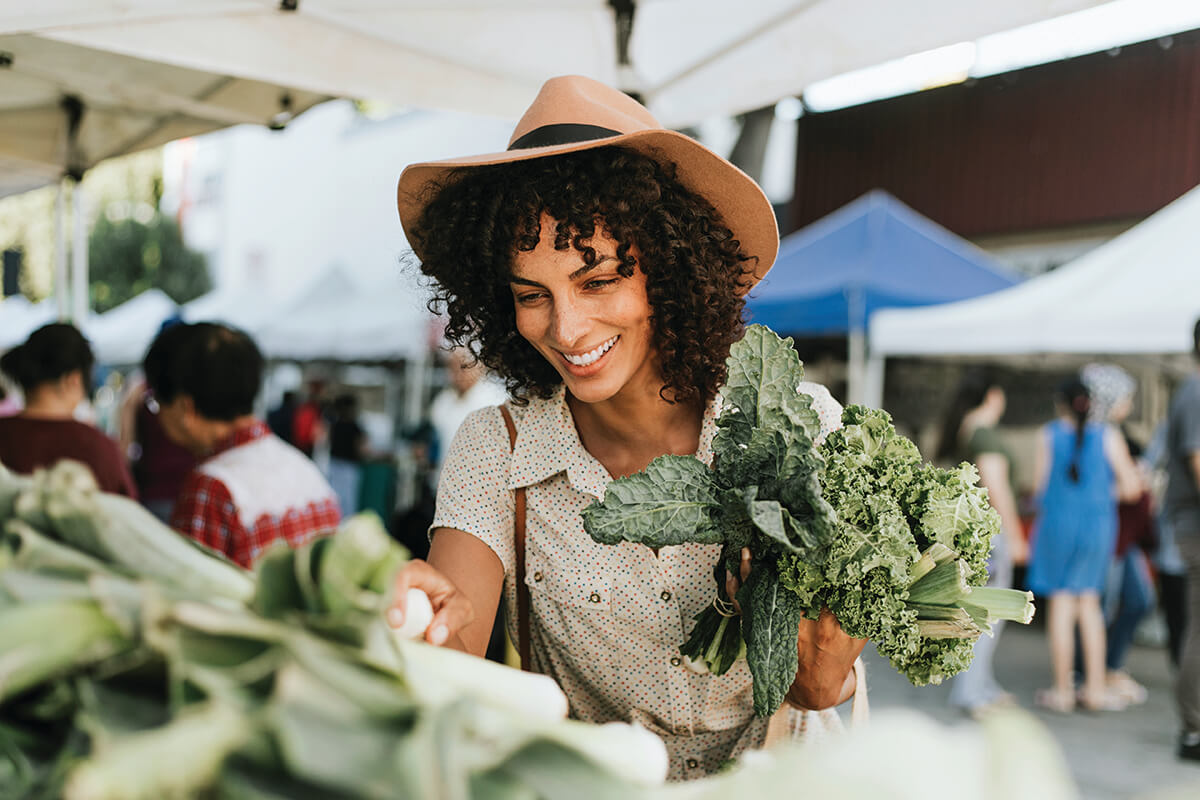 TO 11/27: BMI FARMERS' MARKET
This six-month-long farmers' market occurring every Saturday features artisan items, numerous food selections, treats, and other assorted items not typically sold in stores. Baltimore Museum of Industry. Saturdays. 9 a.m.-1 p.m.