The List: December 2021
Mark your calendar for these upcoming events.
12/21-23: A CHRISTMAS STORY: THE MUSICAL 
Nearly two decades after its best-selling release, public radio host Jean Shepherd's book of humorous, semi-truthful short stories would serve as the loose basis for the 1983 cult-classic film, A Christmas Story. Though it emerged the week before Thanksgiving that year as a commercial misfire, the holiday comedy—which Shepherd narrates—has become essential viewing.
This month, the Tony-nominated musical adaptation, composed by the songwriting team behind the Oscar-winning La La Land and Broadway hit Dear Evan Hansen, will take to the Hippodrome stage on December 21-23. Follow nine-year-old Ralphie Parker as he lobbies for a Red Ryder BB gun, dons fuzzy pink pajamas, and navigates Christmas mischief in small-town Indiana. The nostalgia-packed performance should be three nights of festive fun. Hippodrome Theatre at the France-Merrick Performing Arts Center. Tues.-Wed. 7 p.m., Thur. 2 & 7 p.m.
12/2: 50TH ANNUAL MONUMENT LIGHTING
Invite your friends and loved ones to enjoy this wintery ritual at Mount Vernon Place, complete with festive outdoor entertainment, tasty bites, and flashy fireworks to paint the city skyline. Mount Vernon Place. 5-8 p.m.
12/2: AN EVENING WITH ROHULAMIN QUANDER
The retired D.C. judge, renowned historian, and author will discuss his latest book, The Quanders: Since 1684, An Enduring African American Legacy. Enoch Pratt Free Library. 6:30 p.m.
12/2: STRAIGHT NO CHASER
The all-male a cappella group of multi-platform streaming fame is headed to The Lyric to promote its latest album, Social Christmasing. Yacht rock maven Kenny Loggins lends a hand with "Celebrate Me Home." The Lyric. 7:30 p.m. $35-65.
12/4: 12 BARS OF CHRISTMAS CRAWL
Ugly sweaters are encouraged for this festive downtown bar crawl, with admission including a complimentary Santa hat and color-changing cup to hold your drink. Power Plant Live. 12-8 p.m. $12.
12/4: DIRTY GRASS PLAYERS/KENDALL STREET COMPANY
Hear live music by these homegrown bluegrass greats, with an opening set by Virginia-based jam band Kendall Street Company. The 8×10. Times & prices vary.
12/4: JOE BONAMASSA
The prolific blues guitarist and mentee of the luminary musician B.B. King will perform a night of fan-favorite tunes, such as "Lazy," "Mountain Climbing," and "I'd Rather Go Blind." The Lyric. 8 p.m. $52-79.
TO 12/4: WE'RE NOT MEANT TO DO THIS ALONE
Artist Charles Mason III was inspired by the words of lauded writer Alice Walker to curate this new exhibit, which explores the implications and complexities of "place." Creative Alliance. Sat. 12-5 p.m.
12/4: HOLIDAY HEAP
This locally loved holiday festival returns to Charles Village with handmade wares, eclectic art, and artisanal food by the region's nest makers. Vaccination required. St. John's Church. Times vary.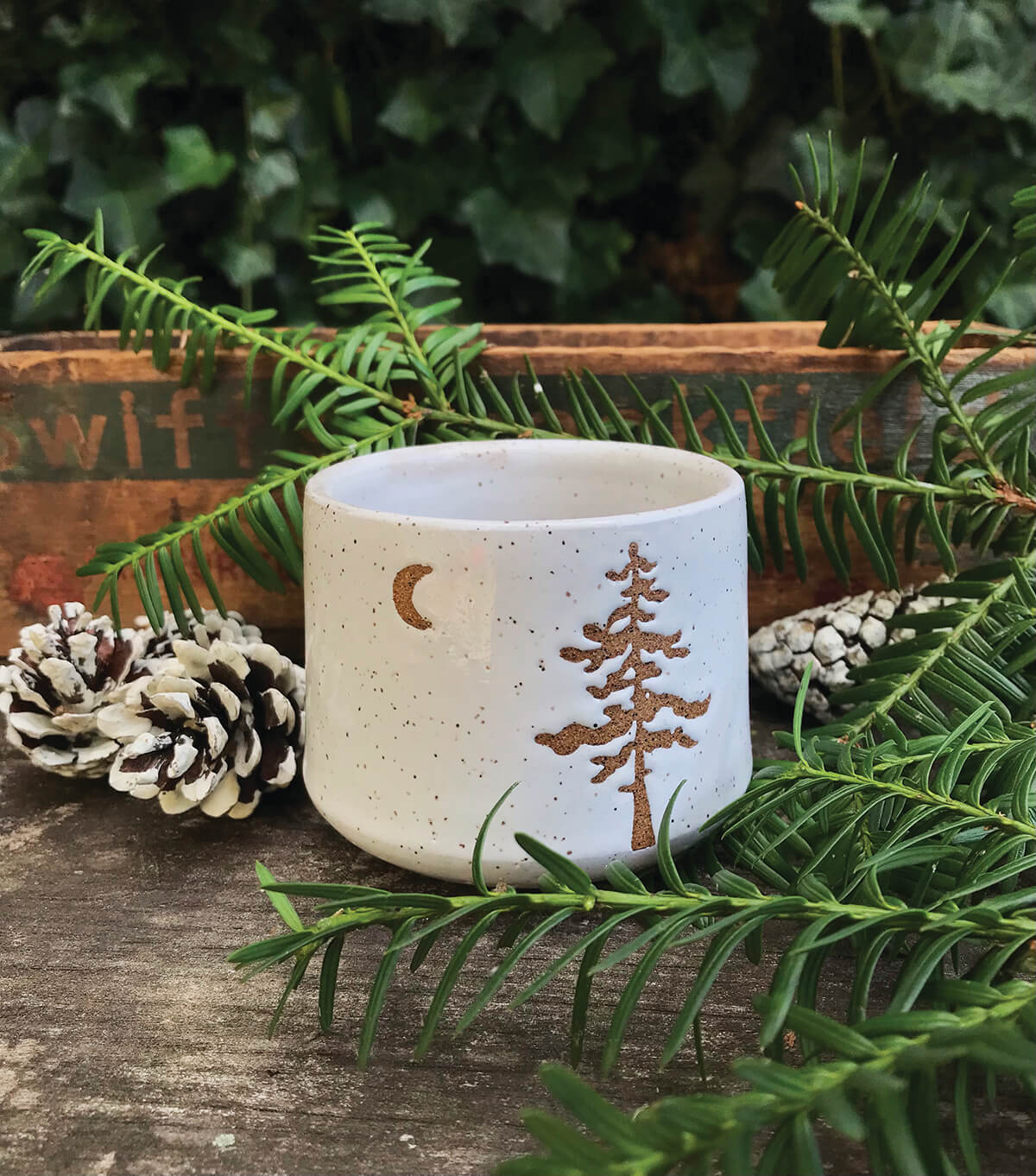 TO 12/5: TOOTSIE
Based on the 1982 comedy film of the same name, Tootsie promises to be a "laugh-out-loud" performance for all, with the musical rendition described as "the most uproarious new show in years" by The Hollywood Reporter. Hippodrome Theatre at the France-Merrick Performing Arts Center. Times & prices vary.
12/5: AN AFTERNOON OF POETRY WITH CAVE CANEM
Annapolis-born wordsmith Reggie Harris hosts local Cave Canem Foundation fellows, with poetry readings by Mahogany L. Browne and Teri Ellen Cross Davis. Enoch Pratt Free Library. 2 p.m.
12/5: PAUL LEWIS
The British classical pianist makes his long-awaited Baltimore debut at Shriver Hall, where he will perform the likes of Mussorgsky's vivid Pictures at an Exhibition. Shriver Hall. 5:30 p.m. $10-44.
12/7: CHRISTMAS WITH CHORAL ARTS
In its 38th year, this holiday tradition makes a comeback after COVID-19 to bring brassy sounds and quintessential carols to the Cathedral of Mary Our Queen. Sing along at home (or from wherever you are) when you tune into WYPR, WBJC, or WMAR-TV. Baltimore Choral Arts Society. 7:30 p.m. $38-76.
12/7: THE 1930S: DECADE OF UNCERTAINTY
The BMI's senior museum educator, Jack Burkert, facilitates this in-depth look at 1930s Baltimore, a city on the brink of change brought on by one of history's most grievous blows: The Wall Street Crash of 1929. Baltimore Museum of Industry. 7:00 p.m.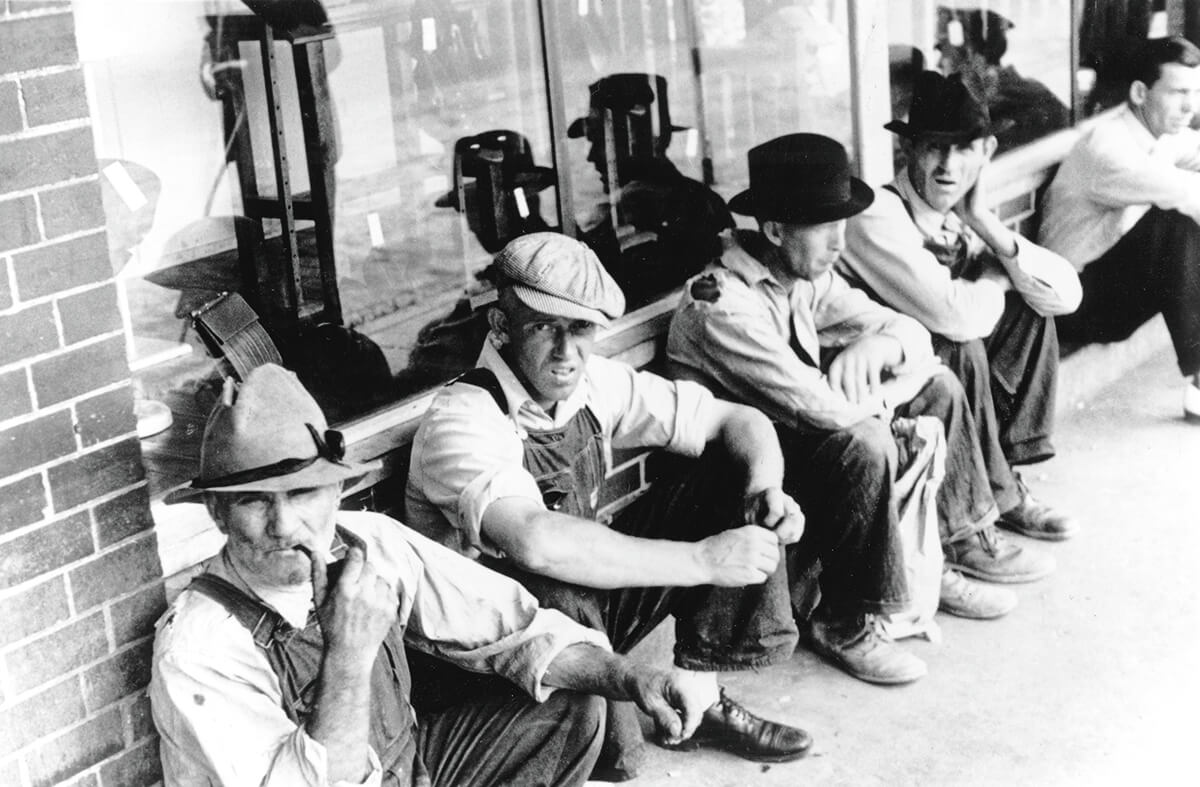 12/7-1/2: THE SKIN OF OUR TEETH
At Everyman Theatre, follow the Pulitzer Prize-winning tale of New Jersey patriarch George Antrobus, who stops at nothing to shield his brood from unrelenting misfortune. Everyman Theatre. Times & prices vary.
12/9: MOTOWN CHRISTMAS
Motown comes to Harbor East for one enchanting night by way of this soul-studded medley. Embrace the Christmas spirit with a host of Hitsville favorites by the likes of The Temptations, Smokey Robinson, and more. Keystone Korner. 7:30 p.m. $30-35.
12/9: OBJECT FOCUS: ARCHANGEL MICHAEL IVORY
Tune in virtually as a team of experts traces the intercontinental roots behind this age-old artwork, which currently resides at The Walters after almost 40 years spent shielded from the public eye. The Walters Art Museum. 7 p.m.
12/9: SAILING TO FREEDOM: A MARITIME HISTORY OF MARYLAND'S UNDERGROUND RAILROAD
Historian Richard Bell joins archaeologist Cheryl Janifer LaRoche and author Timothy D. Walker to virtually discuss his latest book, which explores the little-mentioned role of Chesapeake-based waterways in guiding enslaved Marylanders to freedom. Maryland Center for History and Culture. 12 p.m.
12/10: MUSIC UNDER THE DOME: THE DARK SIDE OF THE MOON
In the Science Center's Davis Planetarium, the top hits of 1970s rock group Pink Floyd take on new panoramic life in this immersive experience, complete with psychedelic sights and sounds. Maryland Science Center. 7-10 p.m. $35.
12/10-12: A WINTRY DANCE
The Mount Vernon Virtuosi troupe summons the theme of winter with performances of works by great composers Joseph Haydn, Gustav Holst, and Arcangelo Corelli. Mount Vernon Virtuosi. Locations & times vary.
12/11: JINGLE BELL RUN
This year's festive 5K race returns to West Shore Park. Jog in-person with friends or chart your own virtual course to benefit the Arthritis Foundation. 401 Light St. Times TBD. $25-45.
12/11: MAKE YOUR OWN MIXERS CLASS WITH CANE COLLECTIVE
The Baltimore-based Cane Collective team conducts an interactive crash course at the Sagamore Distillery, complete with cocktail samplings and your own handcrafted mixer to enjoy at home. Sagamore Spirit. 11 a.m. $65.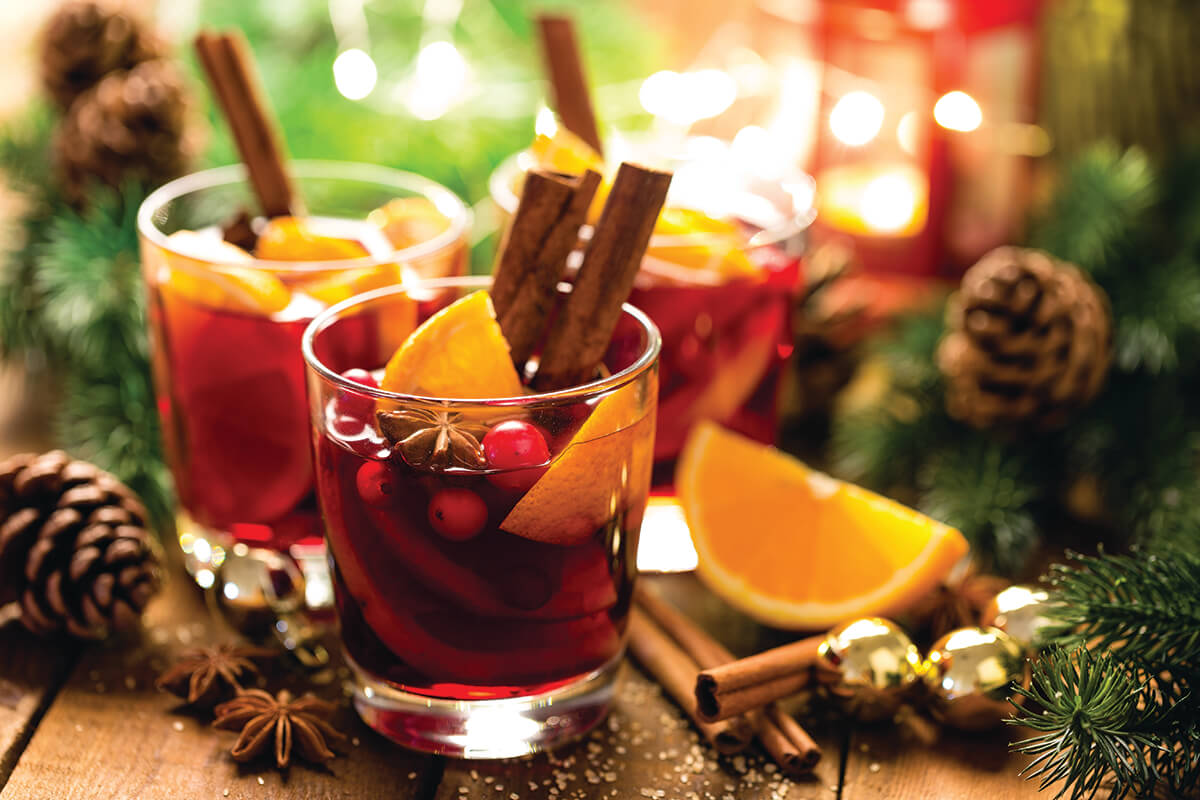 TO 12/12: DREAMGIRLS
It's the early 1960s, and the Dreamettes are embarking on their path to Motown stardom. Visit Center Stage to find out if the sparkle-sporting trio pays the price for showbiz fame. Center Stage. Times vary. $45.
12/12-4/10/2022: THE REMBRANDT EFFECT
At the BMA's new Nancy Dorman and Stanley Mazaroff Center for the Study of Prints, Drawings and Photographs, the fabled Dutch printmaker's works collide with contemporary graphic art. Baltimore Museum of Art. Wed.-Sun. 10 a.m.-5 p.m.
12/12-4/24/2022: MATISSE: THE SINUOUS LINE
The French artist's fabled and distinctive use of line—as evinced by his sculpted work and sketches—makes its debut at the BMA's
new Ruth R. Marder Center for Matisse Studies. Baltimore Museum of Art. Wed.-Sun. 10 a.m.-5 p.m.
12/16: ARTIST TALK: TOOLS OF THE TRADE
In this virtual talk, local jewelry artists Mary Raivel and Earl Jones explore the time-held works of artist Betty Cooke in celebration of her current exhibition, The Circle and the Line. The Walters Art Museum. 5:30 p.m.
12/16: NOT SO SILENT NIGHT
Indulge in an array of festive treats, sip on sugary concoctions, and show off your dance moves at this sweet soiree, which takes place at Center Plaza's all-new Candy Lane exhibit. Center Plaza. 7-11 p.m. Prices vary.
12/17: A JOURNEY TO FUNKTOPIA
With a stirring set of tracks from their new album, Yes Love Music, The Jonathan Gilmore Project yields an electrifying soundscape. Creative Alliance. 8 p.m. $25-28.
12/17: GINUWINE
Belt your heart out as the '90s hip-hop mogul, known for R&B bangers such as "Pony" and "So Anxious," takes the downtown mic. Baltimore Soundstage. 8 p.m. $38.
TO 12/19: WOMEN BEHAVING BADLY: 400 YEARS OF POWER & PROTEST
Spanning the Renaissance through the 20th century, this multi-medium exhibition depicts women who defied societal standards and patriarchal authority throughout history. The Baltimore Museum of Art. Wed.-Sun. 10 a.m.-5 p.m.
TO 12/19: FIRES IN THE MIRROR
Based on a collection of real-life interviews, this riveting tale follows the tension and resulting violence between Black and Jewish residents of Crown Heights, Brooklyn. Baltimore Center Stage. Times & prices vary.
TO 12/20: BALTIMORE FARMERS' MARKET & BAZAAR
The largest producers-only market in Maryland has become a Sunday ritual for thousands of Baltimoreans, with food, flowers, and more beneath the Jones Falls Expressway. Holliday & Saratoga Sts. Sun. 7 a.m.-12 p.m.
12/20-22: A VERY JERRY CHRISTMAS WITH CRIS JACOBS & FRIENDS
Cris Jacobs, aka "the king of Baltimore rock 'n' roll," brings The Grateful Dead to life with a selection of essentials by the psychedelic band. Groove along to tracks including "Touch of Grey," "Box of Rain" and "Eyes of the World." The 8×10. Times & prices vary.
TO 12/23: CANDY LANE IN CENTER PLAZA
For the first time ever, Center Plaza comes to life with sugar-spun splendor. Stop for photos as you saunter through a candy-coated wonderland adorned with 24-foot ice cream cones and sweet displays. 100 N. Charles St. 4-9 p.m.
TO 12/24: CHRISTMAS VILLAGE IN BALTIMORE
Baltimore's authentic German Christmas market returns for its eighth season with plenty of crafts from over 50 local and international vendors, plus German delicacies, such as bratwurst, sauerkraut, and pretzels. Inner Harbor. Mon.-Sun. 11 a.m.-7 p.m. Free-$5. 
TO 12/31: MIRACLE ON 34TH STREET
This annual holiday tradition in Hampden features an entire city block of festive decor and thousands of wintery lights through New Year's. W. 34th St. 6-11 p.m.
TO 12/31: MOMENTS OBSERVED
Self-taught sculptor J. Clayton Bright embraces natural realism in his artwork, now on display throughout Ladew Gardens through the end of the year. Ladew Gardens. Thurs.-Tues. 9 a.m.-4 p.m. Free-$15.
TO 1/2/22: ZOO LIGHTS
From Thanksgiving through New Year's Day, the Maryland Zoo hosts its highly anticipated celebration of holiday lights among the animals. The Maryland Zoo. Fri.-Sun. 5-8 p.m. Free-$26.
TO 1/2/2022: ANIMATIONLAND
Delve into the world of animation and storytelling in this new interactive experience for all ages at Port Discovery. Port Discovery Children's Museum. Wed.-Sun. 10 a.m.-1 p.m., 2-5 p.m. Free-$19.95. 
TO 1/2/2022: A MODERN INFLUENCE: HENRI MATISSE, ETTA CONE, AND BALTIMORE
Take a deep dive into the BMA's renowned Cone Collection, with a particular emphasis on the friendship and partnership sister Etta Cone shared with famed French artist Henri Matisse. Baltimore Museum of Art. Wed.-Sun. 10 a.m.-5 p.m.
TO 1/2/2022: BETTY COOKE: THE CIRCLE AND THE LINE
In the first major museum retrospective of her work, 97-year-old Baltimore artist Betty Cooke displays her American Modernist studio jewelry, plus drawings, photography, and design sketches from throughout her eight-decade career. The Walters Art Museum. Wed.-Thurs. 10 a.m.-5 p.m.
TO 1/4/2022: TELL OUR STORY
Explore the powerful work of Baltimore photographer Robert Houston, including documentation of the 1968 Poor People's Campaign and Resurrection City, alongside images by contemporary Baltimore and D.C.-based photographers. Reginald F. Lewis Museum. Mon, Thurs.-Sat. 12-5 p.m. Free-$12.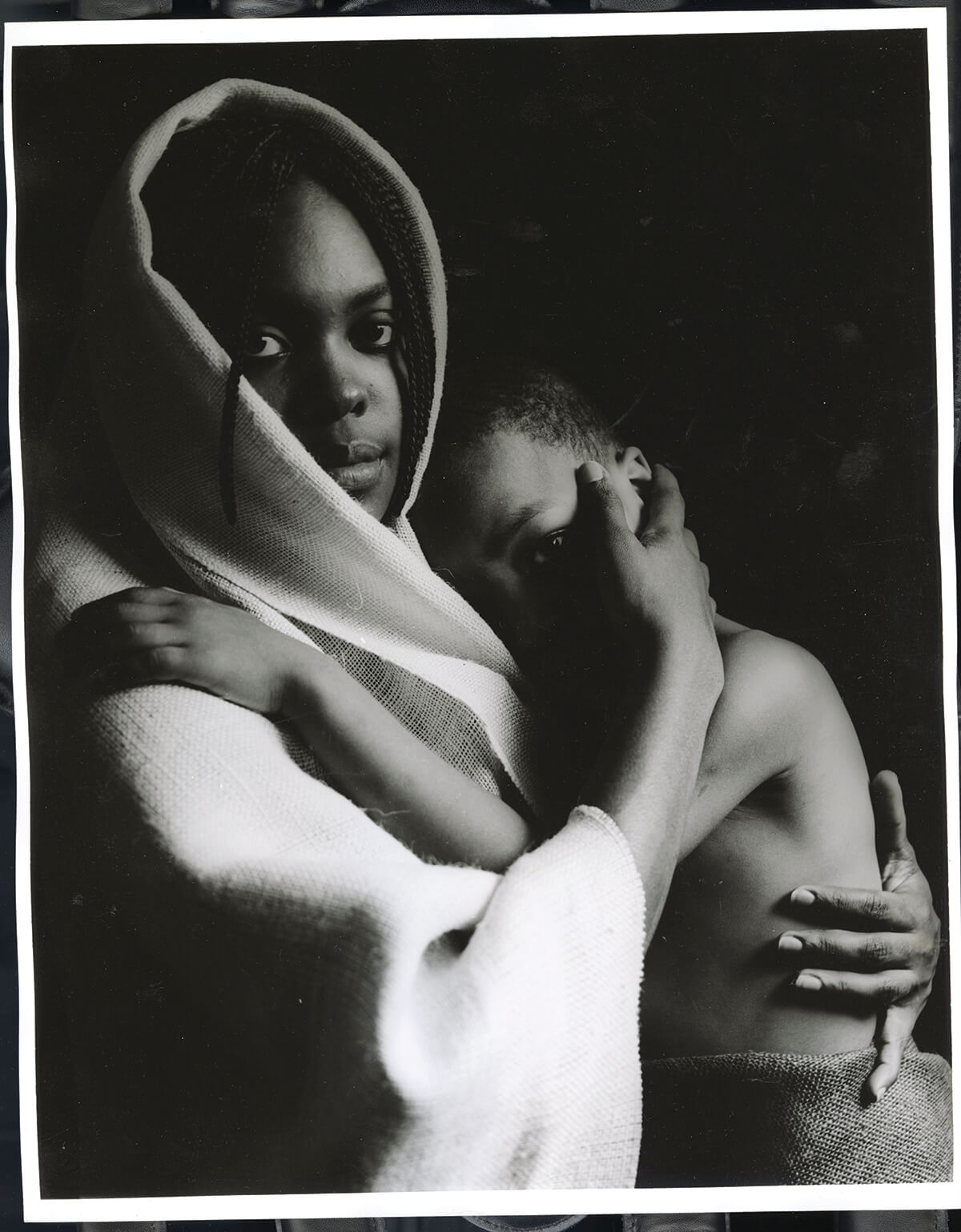 TO 1/9/2022: COLOR AND ILLUSION
In the first such U.S. exhibition in 35 years, explore the pioneering art of Spanish Cubist artist Juan Gris through more than 40 paintings and collages. The Baltimore Museum of Art. Wed.-Sun. 10 a.m.-5 p.m.
TO 1/17/2022: SMALL WORKS – BIG CAUSE
Virtually view and shop a sea of small-scale masterpieces made by local artists. Proceeds from sales will support Creative Alliance's work. Creative Alliance. Times & prices vary.
TO 7/30/2022: LOSING WINTER
Through a range of photographs, this exhibition portrays Marylanders' reflections on past winter seasons. As the state's climate changes, their recollections detail a sense of personal loss. Maryland Center for History & Culture. Wed.-Sat. 10 a.m.-3 p.m. Free-$9.
TO 9/4/2022: HEALING AND THE ART OF COMPASSION (AND THE LACK THEREOF!)
Upon retirement, AVAM founder Rebecca Hoffberger curates her last exhibition, where visionary artists explore the symbiotic relationship between the twin powers of healing and compassion. American Visionary Art Museum. Wed.-Sun. 10 a.m.-5 p.m. Free-$15.95.