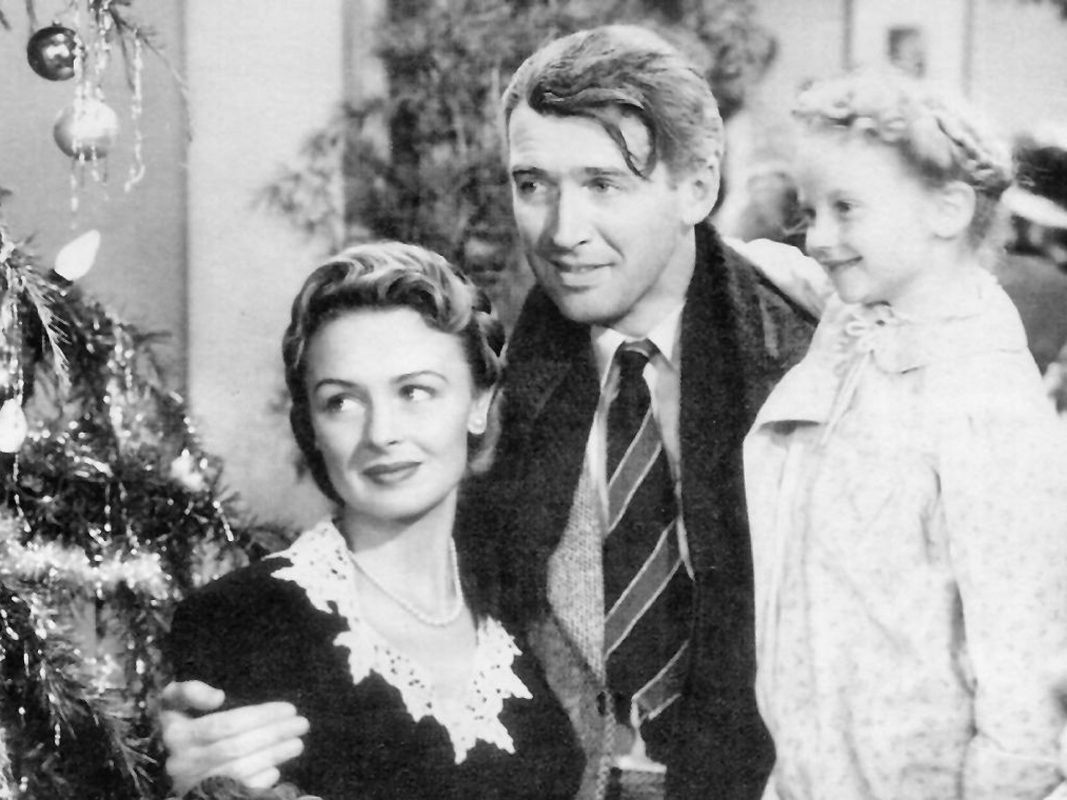 Wikimedia Commons
With the Christmas season (beginning the day after Halloween, the day after Thanksgiving, or December 1, depending on who you're asking) comes the yearly deluge of Christmas movies.
Big-city girls rediscover their holiday spirit with struggling small-town single dads/Christmas tree farmers/exceptionally handsome handymen; kids confirm that yes, [insert name], there is a Santa Claus; and scary movies insert themselves into the season by murdering people near snow.
The Christmas genre is, in a word, varied. But whether your tastes lean toward Capra or Krampus, there's likely a place for you among the city's many holiday-themed screenings. And, yes, we have included a section for celebrated Christmas classic Die Hard. Yippee-ki-yay to all, and to all a good movie night.
Fun for the Whole Family:

The sparkling Senator Theatre plays host to a couple of holiday hits leading up to Christmas. The Griswold family will hit the big screen for one night only on Dec. 18 in National Lampoon's Christmas Vacation, and film lovers looking to give back can stop by early on Dec. 21 and 24 for the theater's annual charity screening of It's a Wonderful Life. Admission to the 9:45 a.m. shows is free, but a donation of at least $5-worth of non-perishable food items is encouraged. Doors open at 8:45 a.m., and brunch cocktails will be available.
Those who aren't such early risers can visit SweetSide Cafe in Hampden over the next few weeks to catch an array of Christmas favorites at its regular Lights, Camera, Action! Movie Nights, including How the Grinch Stole Christmas, Elf, and all four (yes, four) Home Alone installments.
Nightmares Before Christmas:

Golden West Cafe's regular Shocktail Hour with Aurora Gorealis will take on a holiday twist on Dec. 12 with a screening of Baltimore-made holiday horror flick Two Front Teeth. Bring a gift for an exchange presided over by both Santa and Krampus, and take in this wild tale of a vampiric St. Nick, zombie elves, and a Christmas conspiracy.
For even more haunted holiday offerings, revelers can head to Dr. Gloom's Crypt of Curiosities at Protean Books & Records for the first-ever Cryptmas. This packed night will include a screening of I'm Dreaming of a White Doomsday, in addition to a lecture, reading, and other seasonal spooky programming. While admission is free, attendees who bring donations for local homeless shelters will receive a Christmas gift from the venerable Dr. Gloom.
Season's Greetings from Nakatomi:
We can fight about whether Die Hard is a Christmas movie, or we can all just enjoy some explosions, iconic catchphrases, and German Alan Rickman. Lucky fans of John McClane's terrorist-fighting antics have multiple options for screenings ranging from low-key to full immersion.
If you're looking for another chance to catch the explosion at the top of Nakatomi Plaza in a theater, head to The Charles. The first installment of McClane's adventures will be back on the big screen at the cozy Charles Street theater on Dec. 19. The Backbar Movies series at Paulie Gee's Hampden offers a more casual Die Hard experience on Dec. 17, featuring drink specials and $6 cheese pizzas to snack on while you watch the action unfold.
For something a little more intense, visit Creative Alliance on Dec. 12 for their Interactive Movie Night version of the film, complete with Bruce Willis drink specials, a Die Hard game, and prizes for the audience members rocking the best '80s corporate party attire.
Bonus Round: Test your Christmas movie knowledge.
If you've already worked your way through all the holiday flicks that streaming services and the Hallmark Channel have to offer, prove your superior knowledge against other bar patrons at these Christmas movie-themed trivia nights.
Charm City Trivia's Christmas Movie Quiz, Dec. 17: Gather your team and grab a table at Frank and Nic's West End Grille for this themed version of Charm City Trivia's usual six-round quiz. Winners receive a $20, $15, or $10 gift card, but everyone playing can enjoy all-night happy hour pricing on food and drinks.
Christmas Movie Trivia at Smaltimore, Dec. 18: Compete in three rounds of trivia covering Elf, A Christmas Story, and, Die Hard while enjoying food specials and themed cocktails. Prizes will be available for first, second, and third place.
Holiday Movie Trivia at Tin Roof, Dec. 19: This quiz is open to all ages and covers everything from Miracle on 34th Street to The Nightmare Before Christmas and offers big-time prizes. First place receives a whopping $200 to spend at the Power Plant Live! hangout.