The Launch: February 2016
Our nine musts from this month's calendar of events.
New Arrivals: Gifts of Art for a New Century & Maryland Artists
Feb. 7-May 8. The Baltimore Museum of Art, 10 Art Museum Dr. Wed.-Fri. 10 a.m.-5 p.m., Sat.-Sun. 11 a.m.-6 p.m. Free. 443-573-1700. The BMA's New Arrivals series is officially complete, and now, in nearly every corner of the museum, you can see a new exhibition, with each of the seven on display to honor the institution's 100th anniversary. Explore approximately 200 recently acquired artworks, including decorative African hats, French sculptures, and American Gilded Age etchings in "Gifts of Art for a New Century," as well as creations by accomplished locals like painter Raoul Middleman, auteur-cum-photographer John Waters, and Baltimore printmaker Gabrielle de Veaux Clements in "Maryland Artists."
---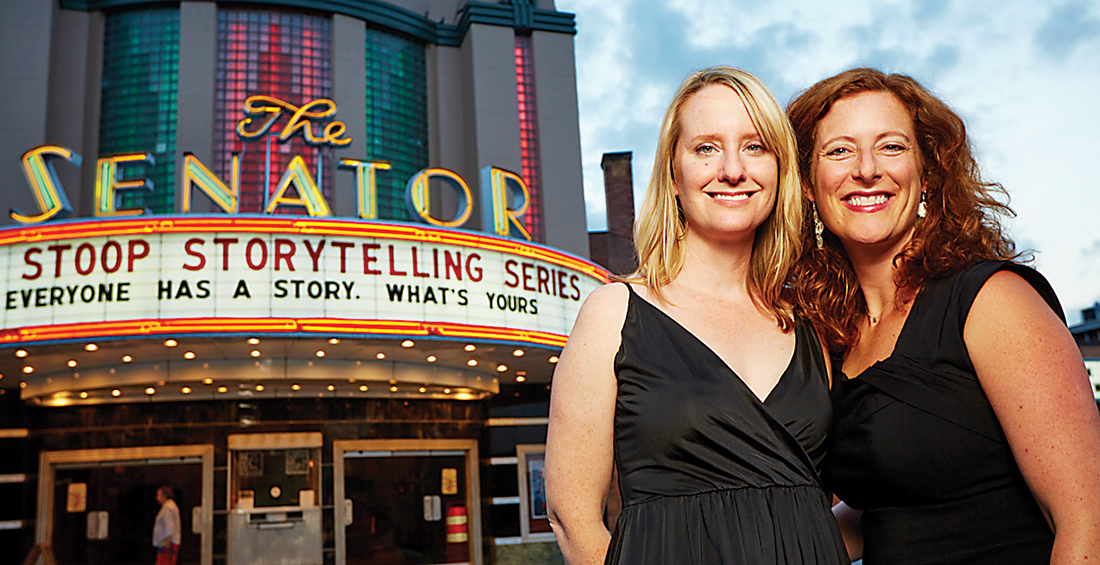 The Stoop Turns 10
Feb. 10. The Senator Theatre, 5904 York Rd. 8 p.m. $20. 410-323-4424. It's been quite a year for Stoop Storytelling, the beloved Baltimore series that shares sometimes-touching, often-hilarious stories about everything from blind dates with Monica Lewinsky to losing a hairpiece on live television. Not only is the brainchild of Laura Wexler, pictured right, and Jessica Henkin, left, turning 10 this year, but it's also got new digs: the historic, 700-seat Senator Theatre. In honor of the Stoop reaching double digits, check out its upgraded space and reminisce on the awkward adventures of adolescence with a whole slew of fresh tales at this special anniversary show. Come early for cocktails and live music from the All Mighty Senators.
---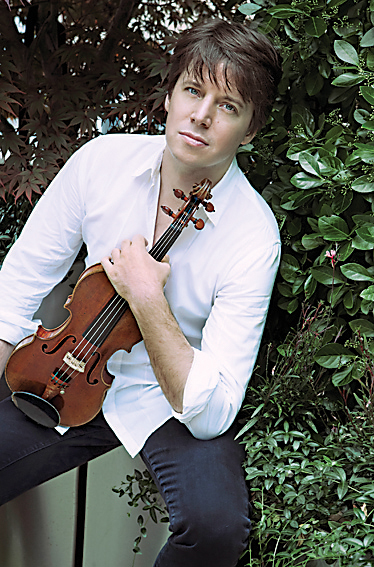 BSO 100th Anniversary Concert
Feb. 11. Joseph Meyerhoff Symphony Hall, 1212 Cathedral St. 8 p.m. $50-150. 410-783-8000. This month, come out and celebrate 100 years of our beloved Baltimore Symphony Orchestra. After a century, the BSO continues to move forward, melding classic orchestral works with new ventures like its contemporary Pulse concert series with WTMD. To honor the past and the future, conductor Marin Alsop joins superstar violinist Joshua Bell, pictured left, for a fresh take on music new and old. Hear Ravel's turn-of-the-century Boléro, Gershwin's Caribbean Cuban Overture, Bernstein's West Side Story suite, and Mason Bates's electronica Mothership.
---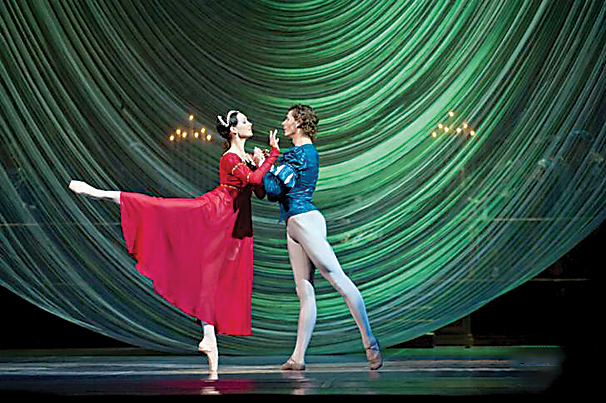 Romeo & Juliet
Feb. 11-12. Hippodrome Theatre at the France-Merrick Performing Arts Center, 12 N. Eutaw St. 7:30 p.m. $58.50-80.50. 410-837-7400. With an oeuvre as thick as Shakespeare's, it says a lot that this 16th-century romantic-tragedy remains his most famous masterpiece, as the star-crossed play still pulls at the heartstrings of audiences across the globe. Just before Valentine's Day, the timeless tearjerker comes to Baltimore with a full-scale production by the State Ballet Theatre of Russia.
---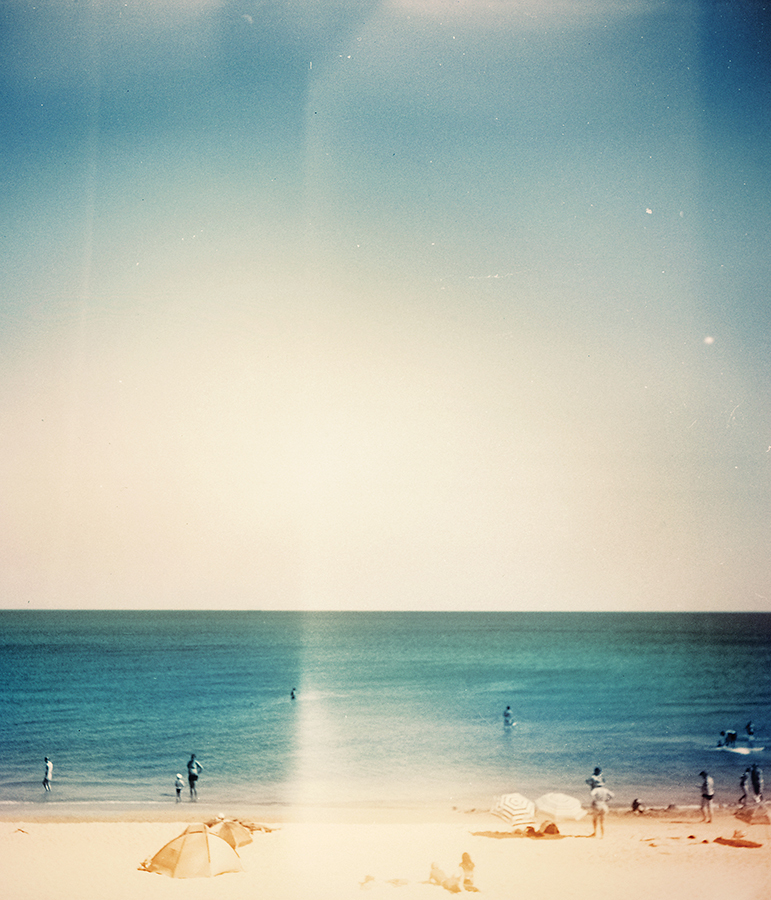 Beach Boys
Feb. 17. Modell Performing Arts Center at the Lyric, 140 W. Mt. Royal Ave. 7:30 p.m. $35-70. 410-900-1150. God only knows what pop music would be without the Beach Boys and their iconic, sun-kissed hits like "Surfin' U.S.A.," "I Get Around," and "Wouldn't It Be Nice." Now, 50 years after the release of their seminal Pet Sounds album—and following decades of breakups and make-ups—the boys are back on the road. This time around, original bandmate and lead singer Mike Love hits the stage with vocalist/bassist Bruce Johnston, who joined the band in 1965 following Brian Wilson's retirement from live performing.
---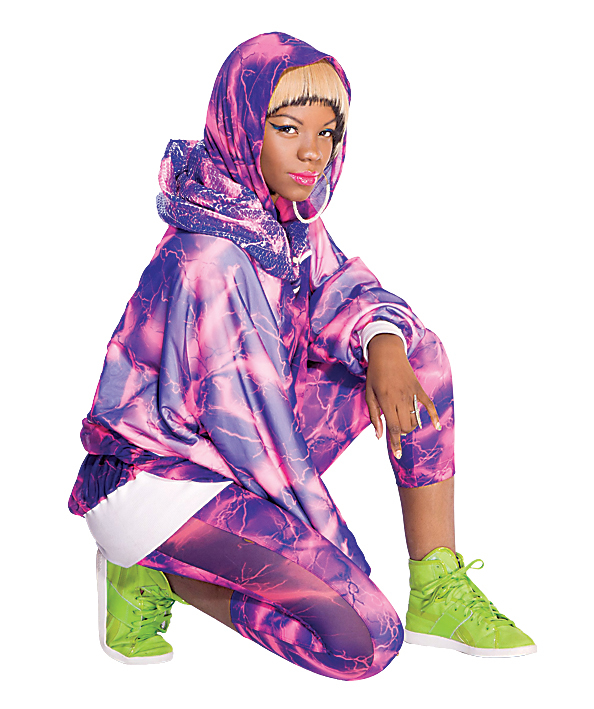 Rye Rye
Feb. 20. Creative Alliance, 3134 Eastern Ave. 8 p.m. Free. 410-276-1651. Before there was TT The Artist and Abdu Ali, there was Rye Rye, who, in 2008, was one of the first to revive the homegrown, high-energy, breakbeat genre of Bmore Club, initially made famous in decades prior by DJ Scottie B and 92Q's K-Swift. At the ripe age of 17, the artist's vivacious style and confident sound led to Rolling Stone reviews, a spot on Billboard's "21 under 21," and collaborations with M.I.A., Robyn, and Diplo. Lately, the 25-year-old has been lying low, but this month, you can catch her dance-party fire at the Creative Alliance.
---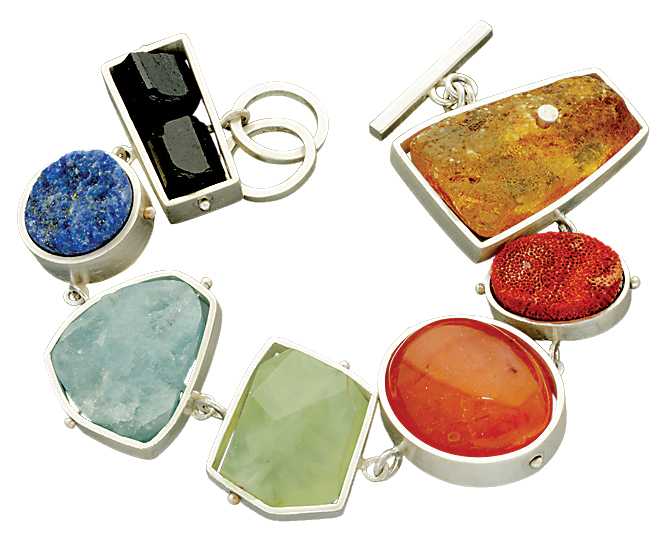 American Craft Council Show
Feb. 19-21. Baltimore Convention Center, 1 W. Pratt St. Fri. 10 a.m.-8 p.m., Sat. 10 a.m.-6 p.m., Sun. 11 a.m.-5 p.m. Free-$36. 612-206-3100. In the midst of the winter doldrums, surround yourself with pretty things at this three-day celebration of all things American-made. With more than 650 jewelry, clothing, furniture, and home décor artists in attendance from Baltimore and beyond, meet the makers, browse their beautiful goods, and buy something nice to ward off those bad-weather blues.
---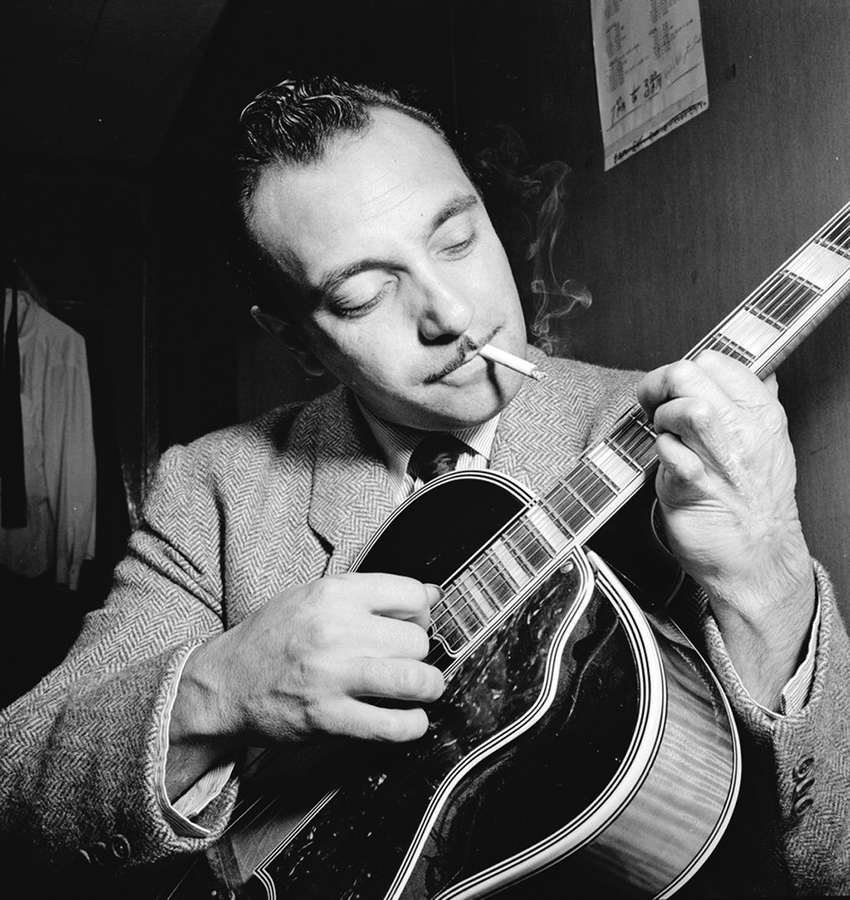 1st Annual Charm City Django Jazz Fest
Feb. 26-27. Creative Alliance, 3134 Eastern Ave. Fri.-Sat. 8 p.m. $22-28. 410-276-1651. You might not know his name, but you've definitely heard the influence of Django Reinhardt on jazz music. During the 1940s, this Belgian-born guitarist toured with legends like Duke Ellington, revolutionized what it meant to be a solo jazz artist, and made "gypsy jazz" a household phrase. This month, celebrate the musician's legacy with two music-filled nights at the Creative Alliance's first-ever tribute festival, featuring the likes of Ultrafaux, a rip-roaring local gypsy swing group, and Stephane Wremble, who was recruited by Woody Allen to score his Oscar-winning 2011 film, Midnight in Paris.
---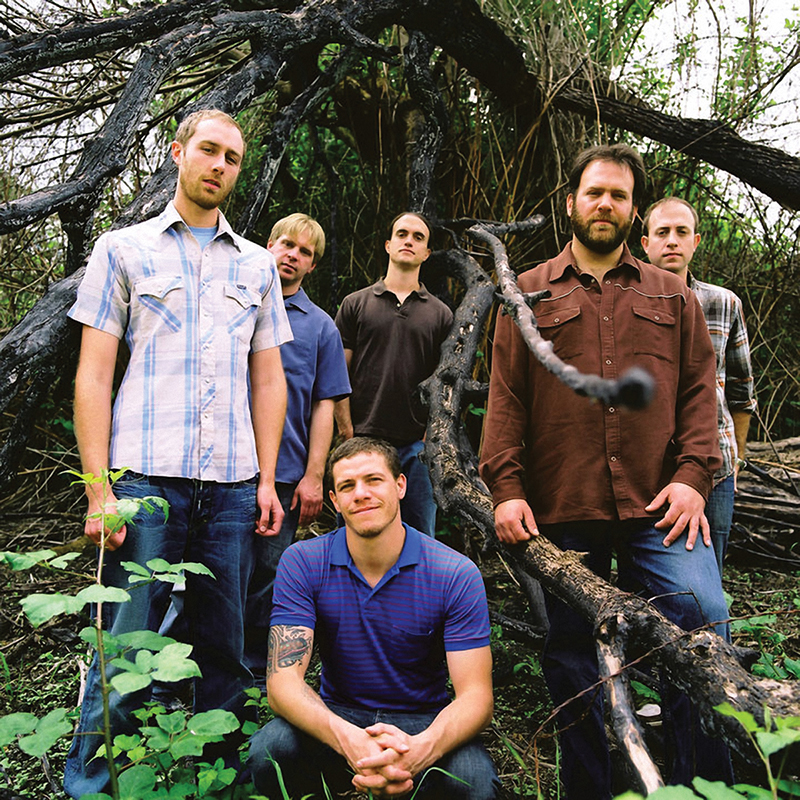 Concert for Hope 10
Feb. 27. Baltimore Soundstage, 124 Market Pl. 8:30 p.m. $25-35. 410-244-0057. Four years ago, hearts broke when one of Baltimore's most beloved jam bands decided to split up. A decade into their career, The Bridge had become a hometown favorite for their funky rock music, but like some of the greatest love stories, it didn't work out, as the sextet was unable to sustain the taxing lifestyle. In the years that followed, frontman Cris Jacobs embarked on his own solo adventures while the band reunited here and there including, unfailingly, at its annual benefit concert for HopeWell Cancer Support, now 10 years strong.