The Launch: August 2016
Ten musts from this month's calendar of events.
Maryland State Fair
Aug. 25-Sept. 5. Maryland State Fairgrounds, 2200 York Rd., Timonium. 10 a.m.-10 p.m. Free-$8. 410-252-0200.
The Maryland State Fair will feature 12 jam-packed days of agriculture exhibits, livestock shows, carnival rides, horse racing, bull riding, and blowout concerts by the likes of pop star Charlie Puth and country singer Jana Kramer. Stand beneath the bright bulbs of the amusement rides, breathe in the comforting smell of fried food, taste the sweet cotton candy that's spun on-site, hear the reverberating sound of live music from the racetrack, and feel the warmth of your own grip as you wrap your fingers around the metal bars of the giant swing carousel and are whisked away into the hot night air.—MM
---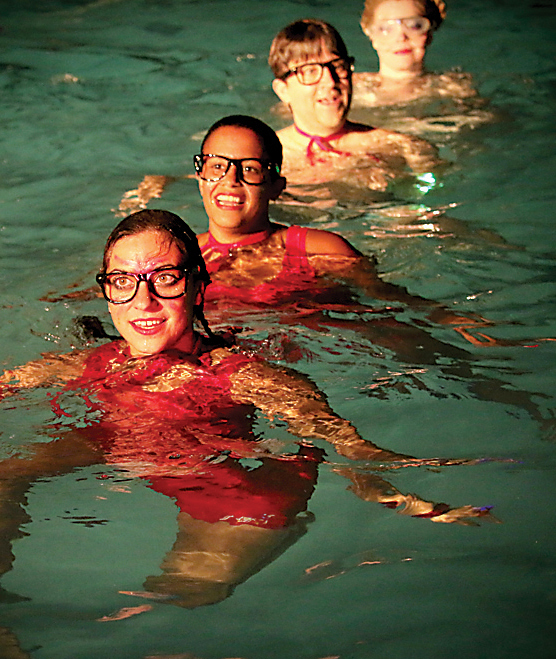 Fluid Movement
Aug. 5-7. Patterson Park, 148 S. Linwood Ave. Fri. 9 p.m., Sat. 7 & 9 p.m., Sun. 5 & 7 p.m. $10. What do glittery swimsuits, safety goggles, and painful middle school memories have in common? They're all featured in Fluid Movement's 15th synchronized swimming spectacular, Science Fair!: The Water Ballet. Using eccentric choreography, comedy, and special effects, the award-winning performance troupe recreates a childhood event that most kids (and parents) dread.
---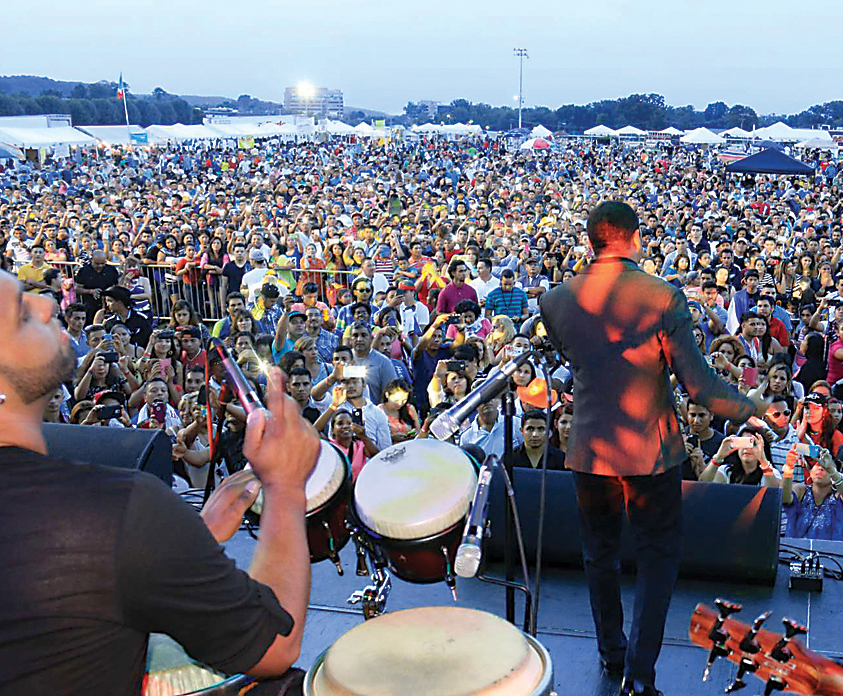 Maryland Latino Fest
Aug 7. Maryland State Fairgrounds, 2200 York Road, Timonium. 10 a.m.-9 p.m. Free-$15. 410-327-6005. This month, follow the sound of Latin beats to the Maryland State Fairgrounds for the fifth annual Maryland Latino Festival. This full-day event celebrates the culture of Baltimore's growing Hispanic and Latino communities with art, food, drink, live music, entertainment, and area nonprofits. Spend the afternoon sampling everything from piña coladas to traditional Mexican and Salvadoran fare before heading to the main stage to hear popular artists like bachata dance musician Zacarias Ferreira, reggaeton duo Alexis and Fido, and Duranguense group K-Paz De La Sierra.
---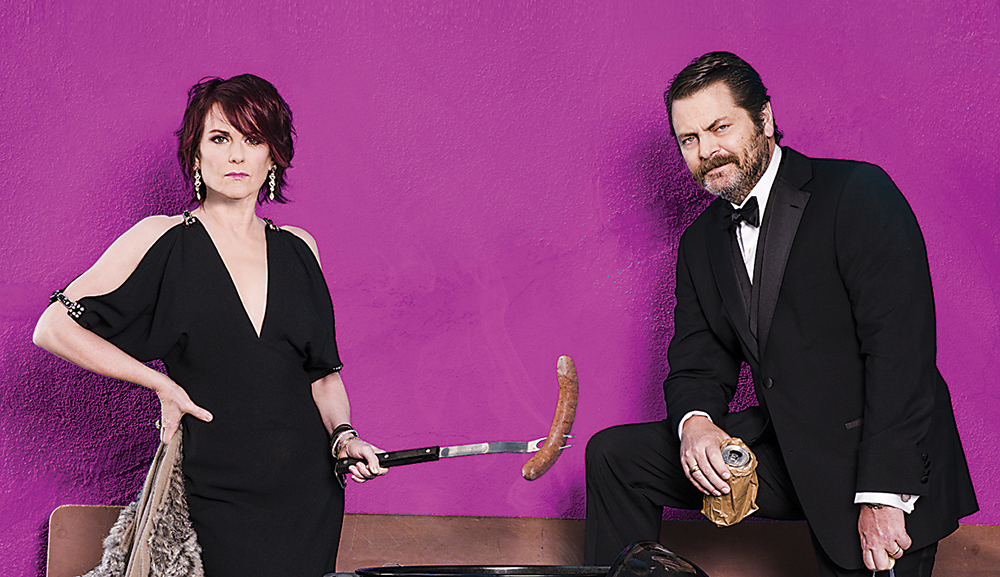 Summer of 69: No Apostrophe
Aug 19. Hippodrome Theatre at the France-Merrick Performing Arts Center, 12 N. Eutaw St. 8 p.m. $58-80. 410-837-7400. Get ready Parks and Recreation fans—Ron and Tammy 2 are leaving Pawnee and making their way to Baltimore. As part of their new tour (yes, you read its title correctly), comedic real-life couple Nick Offerman and Megan Mullally take over the Hippodrome stage to share stories and perform innuendo-filled songs, dances, and skits about their marriage. They'll likely reference some of their well-known characters, like breakfast-loving Ron Swanson or feisty Karen from Will & Grace, so prepare to laugh with the husband-and-wife duo as they reveal details of their 16-year relationship.
---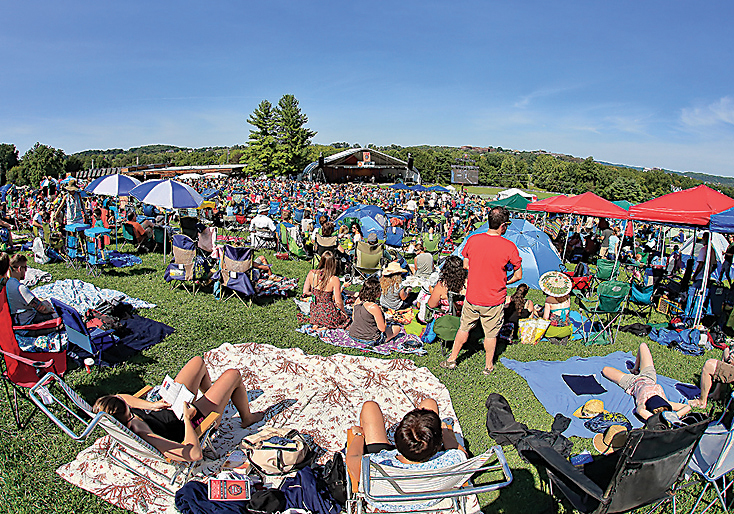 Hot August Music Festival
Aug. 20. Oregon Ridge Park, 13401 Beaver Dam Road, Cockeysville. 11 a.m.-10 p.m. Free-$189. 877-321-3378. Baltimore County's blues and roots festival returns this month, bringing together a medley of talent for one hot night of unforgettable music. The stacked lineup includes headliners Thievery Corporation, Grateful Dead cover band Joe Russo's Almost Dead, Americana string bands Railroad Earth and Leftover Salmon, and soul-rockers The Revivalists.
---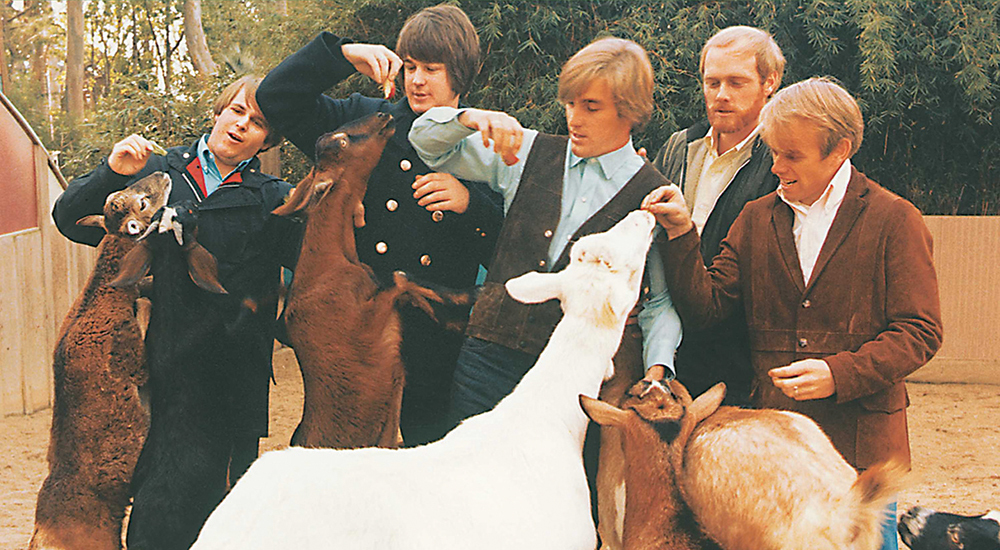 Pet Sounds
Aug 23. Hippodrome Theatre at the France-Merrick Performing Arts Center, 12 N. Eutaw St. 8 p.m. $68.50-147. 410-837-7400. In 1966, The Beach Boys made Pet Sounds, a luscious concept album that catapulted the band from sunny surf-pop stars to rock-and-roll legends. It is arguably one of the greatest albums of all time, and 50 years later, we still know the words to "God Only Knows" and "Wouldn't It Be Nice." This month, for one night only, we can sing along with Brian Wilson and former members of the group in honor of the record's 50th anniversary. Fingers crossed that they play at least one rendition of "Good Vibrations," too.
---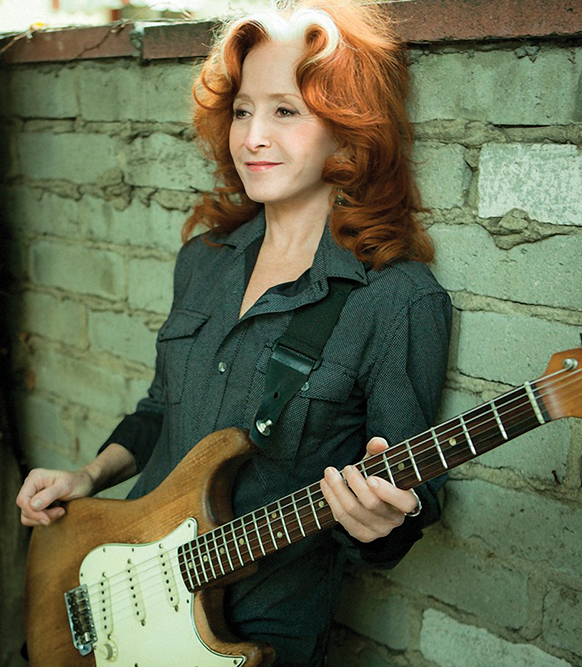 Bonnie Raitt
Aug. 24. Pier Six Pavilion, 731 Eastern Ave. 6 p.m. $40-85. 410-783-4189. Legendary blues singer Bonnie Raitt makes a triumphant return to Charm City this month with a smooth set of songs from a career spanning 45 years and 17 studio albums. Raitt's latest album, Dig in Deep, features her heartfelt blend of blues, folk-rock, and Americana, accented by her breathy vocals, tasteful instrumentation, and incomparable slide guitar. Soak up the warm weather, sip a cold beer, and hear hits like "I Can't Make You Love Me," "Something to Talk About," and "Angel From Montgomery."
---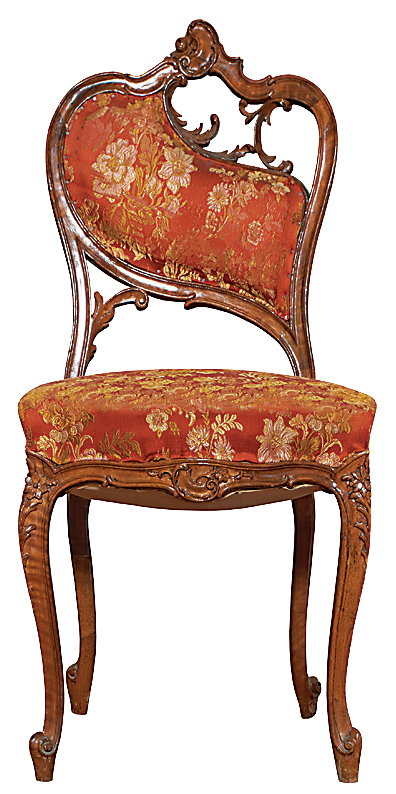 Baltimore Summer Antiques Show
Aug. 25-28. Baltimore Convention Center, 1 W. Pratt St. Times vary. $20. 410-649-7000. Whether you're searching for the perfect piece of vintage furniture or you just need to escape the August heat, this giant indoor antiques show is a summer must, with more than 400 vendors featuring everything from prized silver and estate jewelry to major works of art.
---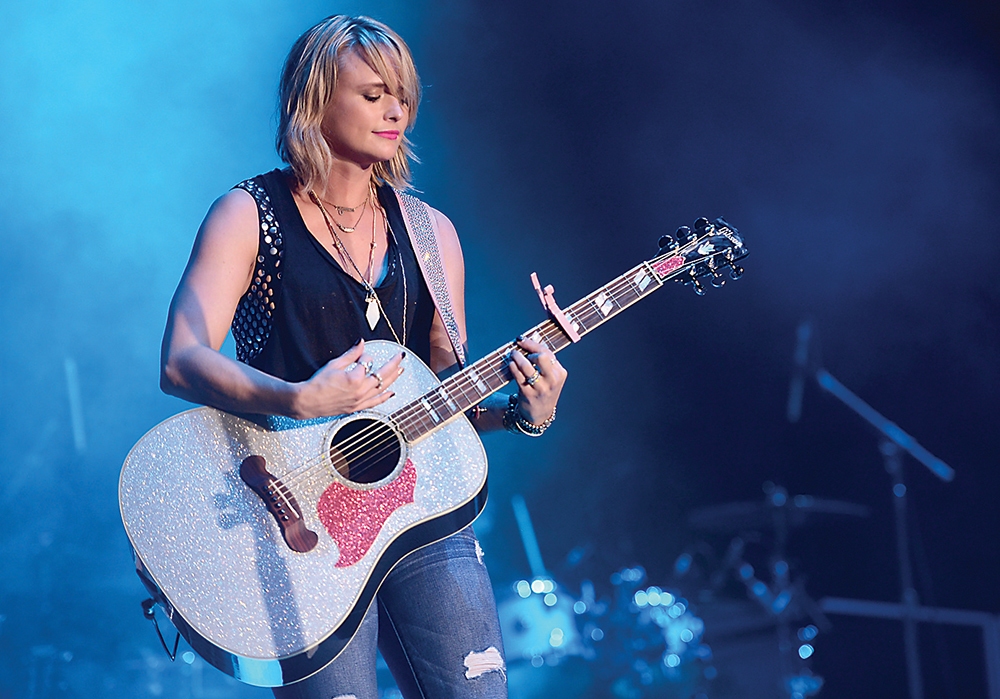 Miranda Lambert
Aug. 25. Merriweather Post Pavilion, 10475 Little Patuxent Pkwy., Columbia. 7:30 p.m. $45-125. 410-715-5550. Grammy-winning singer Miranda Lambert is no country music sweetheart. Her fiery lyrics and powerful songs—"Gunpowder & Lead," "Little Red Wagon," "Somethin' Bad"—have made her a female country icon among the ranks of Dolly Parton and Loretta Lynn. Watch her rock the Merriweather stage during one of the final stops on her "Keeper of the Flame" tour.
---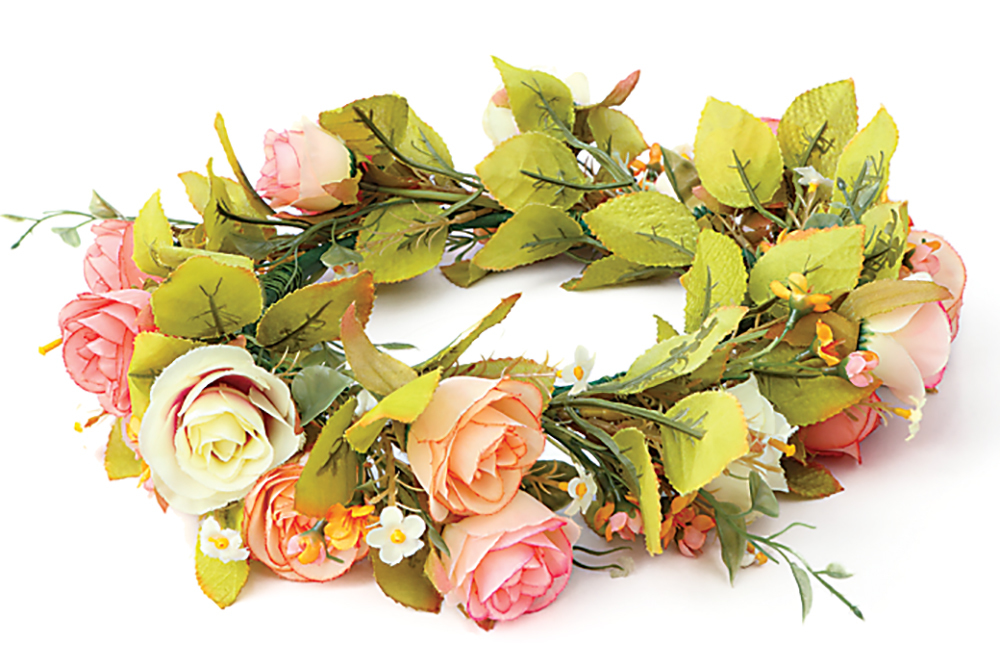 Maryland Renaissance Festival
Aug. 27-Oct. 23. 1821 Crownsville Road, Annapolis. Times vary. Free-$24. 410-266-7304. On weekends throughout the fall, all the world's a stage at the 40th Maryland Renaissance Festival. Set in 16th-century England, the fest allows you to put on flower crowns or suits of armor and indulge in the jousting matches, one-pound turkey legs, mugs of mead, and arts and crafts of yesteryear.