The Launch: April 2018
The 10 musts from this month's calendar of events.
Light City
April 6-21. Locations & times vary. Free. 410-752-8632. Since the inaugural event in 2016, this bright and bold arts festival has become a cherished citywide tradition. Now, Light City's organizers are taking this year's theme of "More Love! More Lights!" to heart by expanding the festival to include as many people and installations as possible. Head to the Inner Harbor or one of 14 participating neighborhoods to see awe-inspiring illuminations that are sure to elicit ooohs, ahhhs, and about a million Instagrams.
---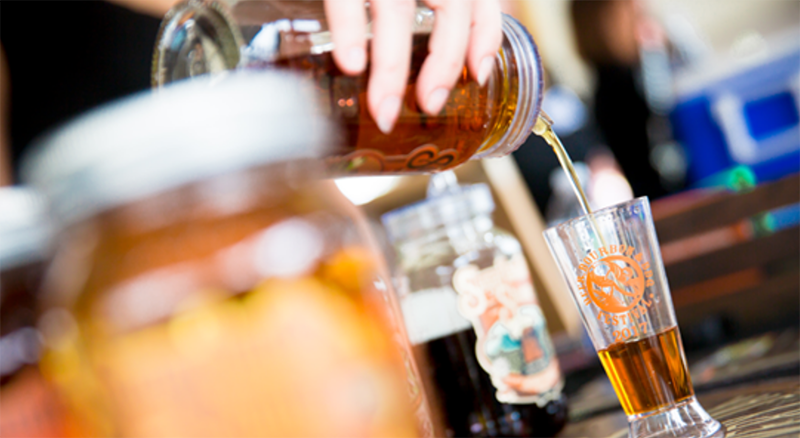 Beer, Bourbon & BBQ Festival
April 6-7. Maryland State Fairgrounds, 2200 York Rd., Timonium. Fri. 6-10 p.m., Sat. 12-6 p.m. $29-99. 410-252-0200. Picture this: two days of unlimited sampling of more than 40 bourbons, 60 beers, and all-you-can-eat barbecue with all the fixins. In between local brews from Flying Dog, Jailbreak, and Heavy Seas, or Maryland-distilled whiskey from Sagamore Spirit, enjoy live rock and bluegrass music, participate in bacon-eating or stein-holding contests, or take in a tasting seminar. If that doesn't describe your dream weekend, then we can't help you.
---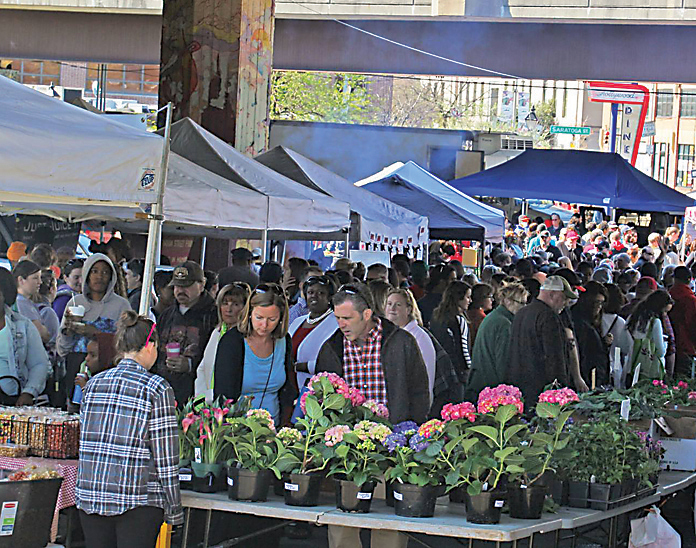 Baltimore Farmers' Market & Bazaar
April 8-Dec. 23. Underneath the Jones Falls Expressway at Holliday & Saratoga Sts. Sun. 7 a.m.-12 p.m. Free. 410-752-8632. For more than 40 years, locals have dragged themselves out of bed on Sundays to fill their stomachs and totes with the best locally grown and handmade products that Maryland has to offer. From typical farmers' market fare like fresh produce and flowers to made-to-order eats such as mushroom fritters and falafel, this is an event worth setting an alarm for. Reward yourself for getting up early with a breakfast sandwich from Blacksauce Kitchen.
---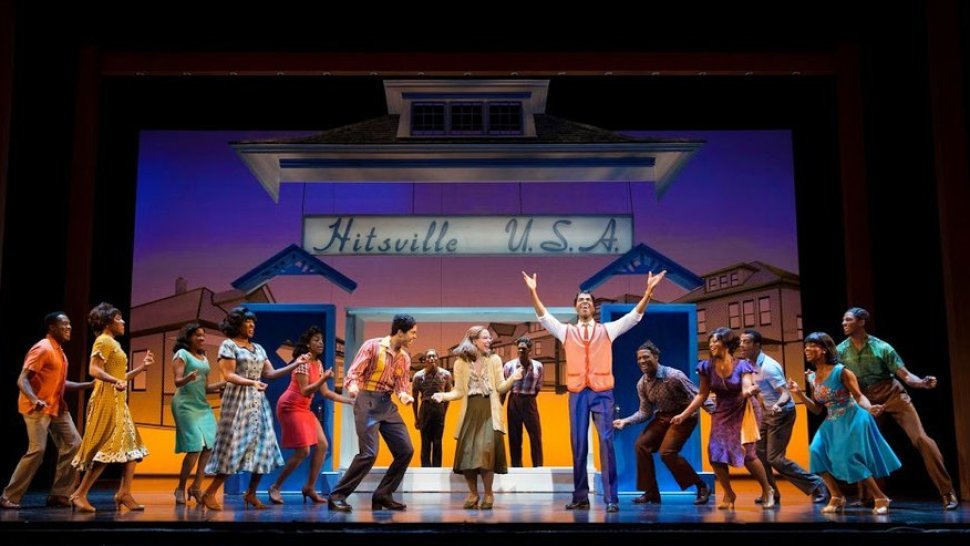 Motown The Musical
April 13-15. Hippodrome Theatre at the France-Merrick Performing Arts Center, 12 N. Eutaw St. Fri. 8 p.m., Sat. 2 & 8 p.m., Sun. 1 & 6:30 p.m. $49-117. 410-837-7400. For one weekend only, flashback to the groovy glory days of 1960s and '70s Detroit with this behind-the-scenes look at the iconic record company that launched the star careers of Diana Ross, Stevie Wonder, The Jackson 5, and many more. From Broadway, the story of Motown Records comes alive on the Hippodrome stage in this smash-hit jukebox musical, featuring hit songs such as "ABC" and "Dancing in the Street."
---
CityLit Festival
April 14. University of Baltimore, William H. Thumel Sr. Business Center, 11 W. Mount Royal Avenue. 10 a.m.-5 p.m. 410-271-8793. This year marks the 15th anniversary of the CityLit Festival, the signature event from CityLit Project that celebrates reading, writing, and creativity. To tie into this year's focus on poetry, fiction, and nonfiction, The New Yorker writer Philip Gourevitch will keynote the event with conversations about his book We Wish To Inform You That Tomorrow We Will Be Killed With Our Families: Stories from Rwanda. Make time in between editorial and speaker sessions to participate in guided discussions about motherhood, the #MeToo movement, and local funding for literary artists.
---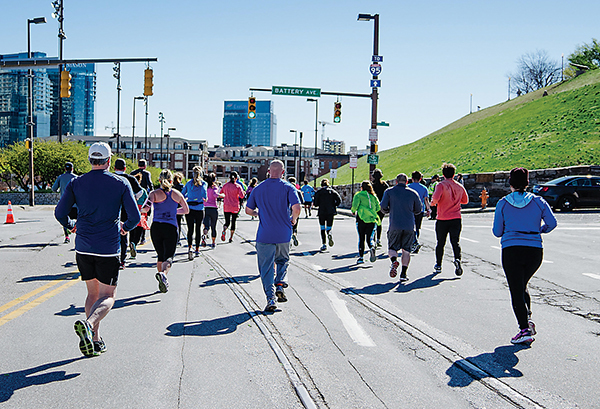 Under Armour Sole of the City 10K
April 14. Charm City Run, 1713 Whetstone Way. 9 a.m. $50-75. 410-645-8266. Spring has officially sprung, so lace up your sneakers, breathe in some fresh air, and get moving during this annual 10K. Start your Saturday early and dash through the streets with more than 4,500 other runners at this race that starts and ends in Locust Point. While the mileage might sound intimidating (10K = 6.2 miles), it's a prime opportunity to embrace our city, especially with the route's stellar views of the city skyline and the Inner Harbor.
---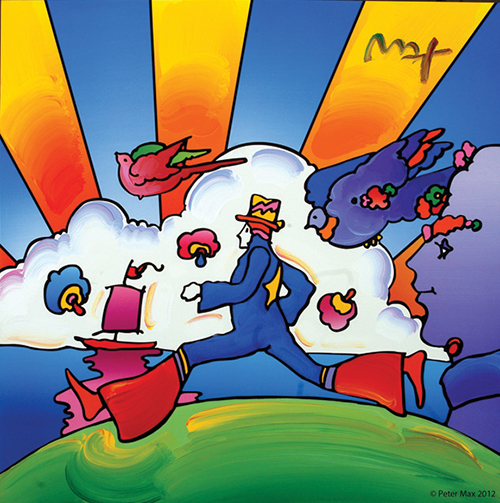 Peter Max Retrospective
April 20-29. Y:ART Gallery & Fine Gifts, 3402 Gough St. Wed.-Thurs. 12-5 p.m., Fri.-Sat. 10 a.m.-6 p.m. Free. 443-928-2272. Peter Max was practically born to be an artist. He was raised in Germany, China, Tibet, Israel, and France, gaining inspiration from vibrant societies and shifting art movements along the way. As a young art student in Manhattan during the late 1950s, he worked diligently under the American painter Frank Reilly before being swept up in the counter-cultural revolution of the '60s. The budding artist would go on to create bright, radical posters and psychedelic art—the style he's mostly recognized for today. The abstract expressionist has been called the United States' "Painter Laureate," painted portraits of six presidents, and crafted posters for major events like the Grammys, the Super Bowl, and the Olympics. Despite his global fame, his art remains immediate and accessible. This month, catch his remarkable collection of major works in Highlandtown, carefully curated to include pieces that span his five-decade career. View never-before-seen celebrity portraits, iconic pop art like the above "Cosmic Runner," and even a special tribute to Charm City.
---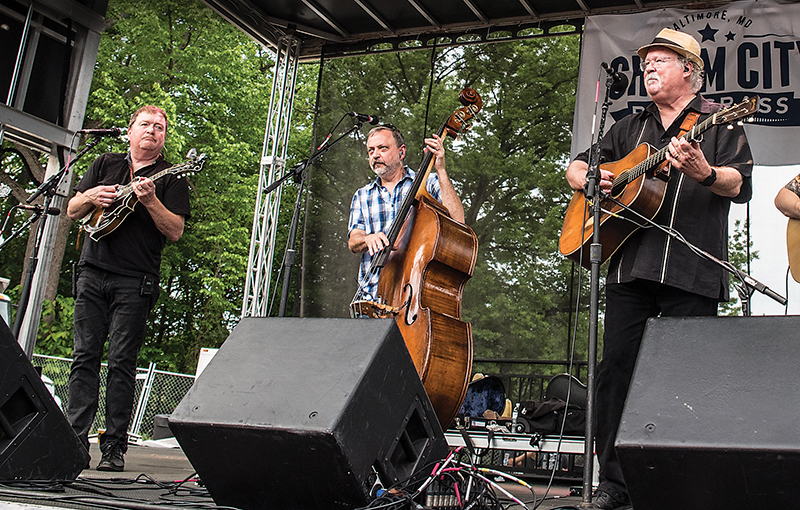 Charm City Bluegrass Festival
April 27-28. Druid Hill Park, 3100 Swann Dr. 10 a.m.-9:30 p.m. Free-$55. This year's two-day party is slated to be bigger and better than ever with three stages, 21 bands, plenty of local food, and homegrown brews from Union Craft Brewing. With national acts like The Devil Makes Three and The Travelin' McCourys and local talent such as Caleb Stine and The Honey Dewdrops, the dynamic lineup promises to be a little slice of Americana heaven for all music lovers.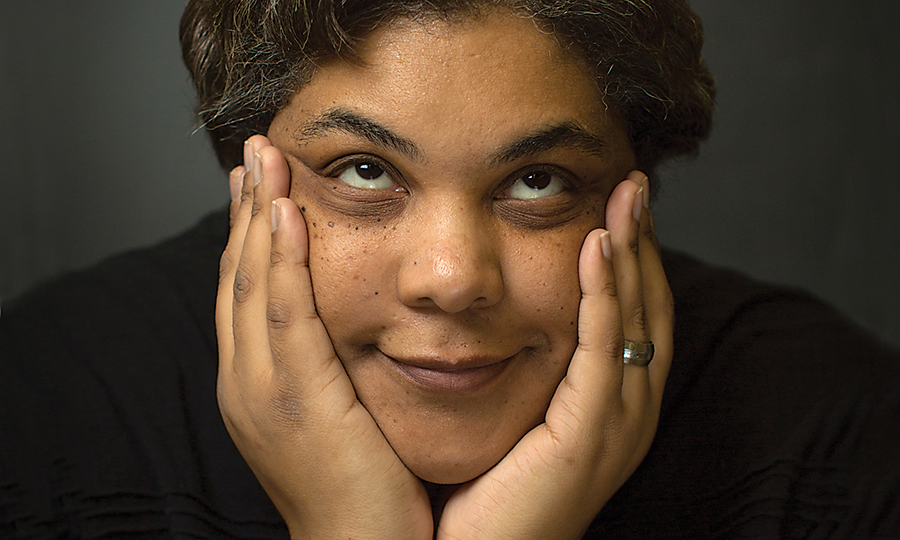 Women of the World Festival
April 28. Notre Dame of Maryland University, 4701 N. Charles St. 9 a.m. $20. 410-435-0100. The past year was defined by female voices—from speaking out against sexual harassment to becoming a tenacious political force. In April, the Women of the World Festival returns just in timeto explore women's issues through panels, performances, and activities. Get inspired by keynote speakers Tarana Burke, the #MeToo founder who was named a Time magazine "Person of the Year," and Roxane Gay, cultural critic and The New York Times best-selling author of Bad Feminist and Hunger.