The List: August 2021
Mark your calendar for these upcoming events.
8/15-21: AFRAM
The Baltimore AFRAM festival, one of the largest African-American cultural celebrations on the East Coast, returns this year to celebrate Black art, fashion, food, and culture after last summer's hiatus. Presented by Mayor Brandon Scott, the annual event is known for entertaining crowds of more than 100,000 in Druid Hill Park. Following the COVID pandemic, this year's week-long experience will be held both in-person and online starting on Monday, August 15, with the main festivities taking place virtually on Saturday and Sunday, August 20 and 21.
Even hybrid, this year's lineup will be bigger and better than ever, with musical performances including big-name acts such as Busta Rhymes and Chaka Khan, plus Black business owners, local creatives, and artists showcasing their goods and artwork for purchase. A head's up: Starting in 2022, AFRAM will take place on the weekend of Juneteenth. —JS
TO 8/1: SHE KNEW WHERE SHE WAS GOING: GEE'S BEND QUILTS AND CIVIL RIGHTS
Despite racial discrimination and limited opportunity, Black craftswomen in Gee's Bend, Alabama, made quilts for decades out of fabrics and clothes, passing these pieces down each generation. This exhibit explores the work of these quilters and their path to entrepreneurship. The Baltimore Museum of Art. Wed.-Sun. 10 a.m.-5 p.m.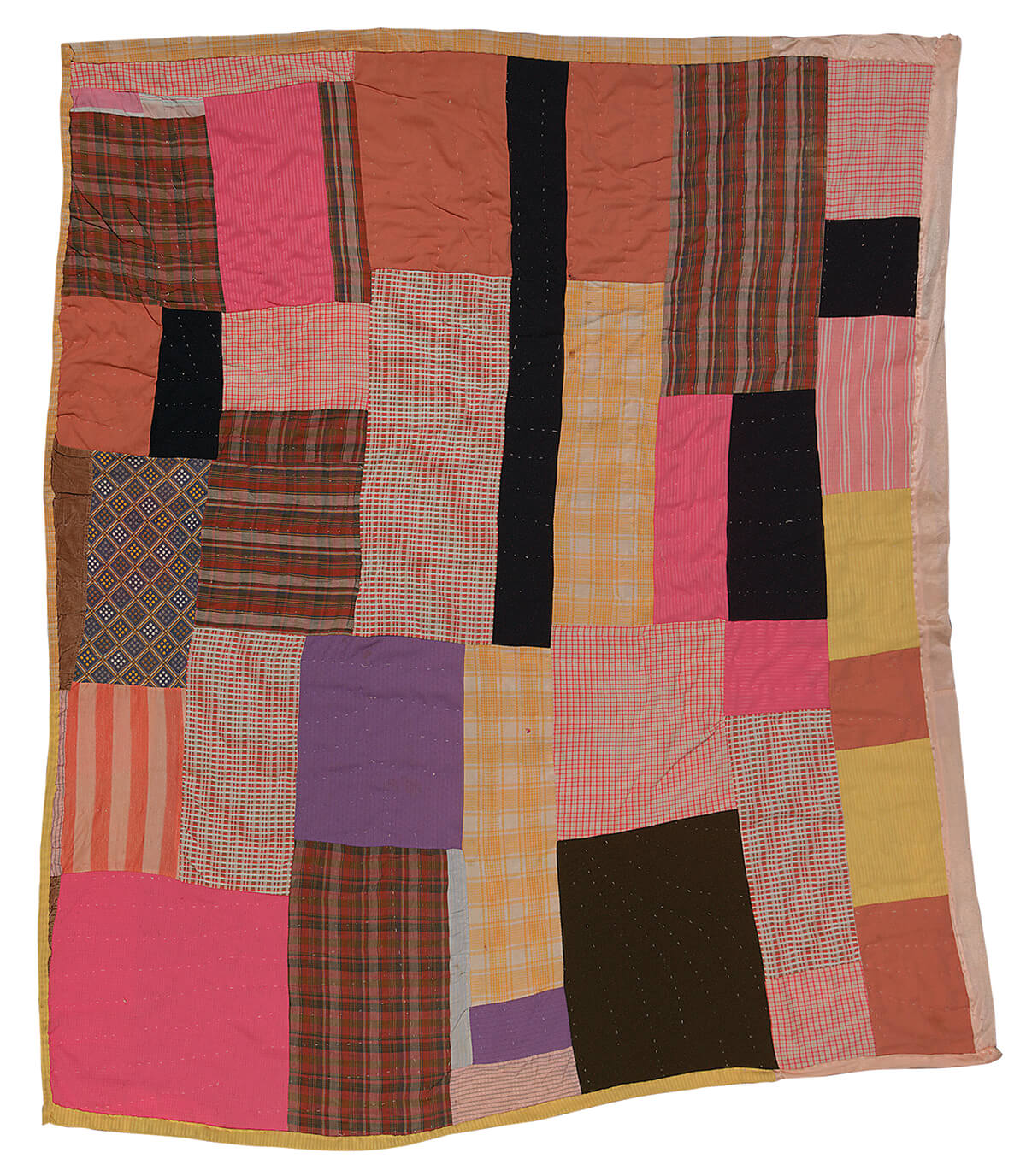 TO 8/1: BALTIMORE RESTAURANT WEEK
After a difficult year for the Baltimore dining scene, the summer's beloved restaurant festival is back with discounted meals—be it brunch, lunch, dinner, or carryout—at approximately 100 of the city's best eateries. Locations, times, and prices vary.
TO 8/1: THE ADVENTURES OF PERICLES
Step into a fantastical world with Chesapeake Shakespeare Company during this outdoor rendition of the heroic endeavors of Pericles, a prince whose life is in danger after learning a dark secret. Chesapeake Shakespeare Company. PFI Historic Park. Thurs.-Sun. 6-8 p.m. Free-$19.
8/5: WRITERS LIVE! DR. LEANA WEN
Join in a conversation with former Baltimore City Health Commissioner Dr. Leana Wen and WYPR's Tom Hall as they discuss Wen's new book, Lifelines, detailing the front lines of public health and her unique American story. Enoch Pratt Free Library. 6:30-7:30 p.m.
8/5: ARTIST TALK: THE ABSENT STONE
Join documentary filmmaker Jesse Lerner and cultural anthropologist Sandra Rozental at The Walters Art Museum as they discuss their film The Absent Stone, which explores the rich history and origin behind the Monolith of Tlaloc, which now lives at the National Anthropology Museum in Mexico City. The Walters Art Museum. 5:30-6 p.m.
TO 8/6: CHARLES MASON III: WHOSE PAIN DO WE ACKNOWLEDGE FIRST?
Baltimore-based, contemporary American artist Charles Mason III will showcase his work, which uses unconventional sculpt-painting to capture identity politics and themes surrounding police brutality, loss, and generational trauma. Goya Contemporary Gallery. Tues.-Fri. 10 a.m.-6 p.m. Sat. 12-5 p.m.
TO 8/6: SONYA CLARK: EDIFICE AND MORTAR
In this exhibition, artist Sonya Clark unpacks America's history of independence. Clark's art seeks to uncover the complicated aspects of race, heritage, and politics using textiles and other materials. Goya Contemporary Gallery. Tues.-Fri. 10 a.m.-6 p.m. Sat. 12-5 p.m.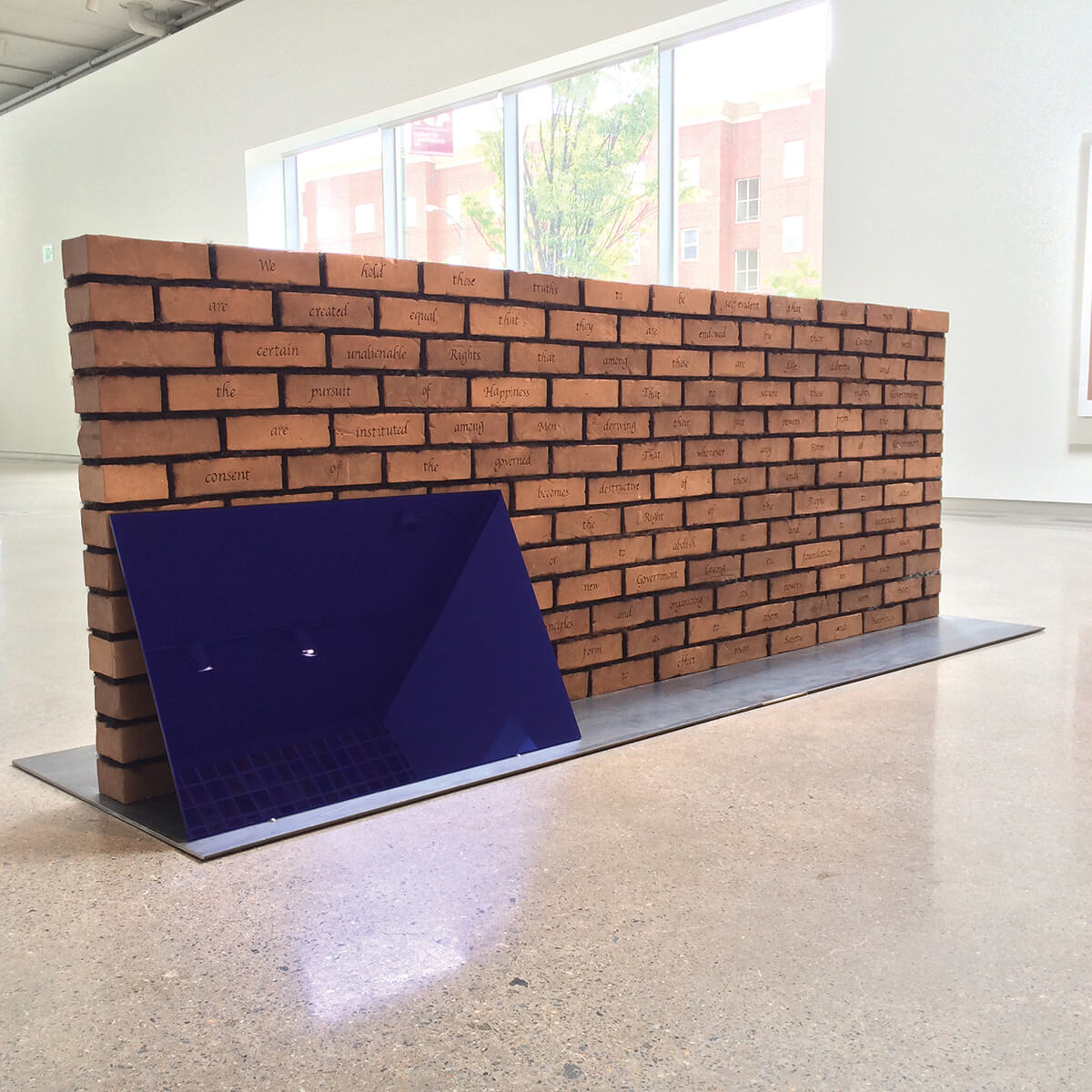 8/6-9/10: MACHE TRIP-NOU
This new exhibit offers space for trans and non-binary artists of Haitian descent in the context of their identities, weaving philosophy, spiritual practices, and more in this multimedia display. Waller Gallery. Fri.-Sat. 1-5 p.m.
TO 8/7: INTIMATE REALNESS
In this new solo exhibit at the Eubie Blake Cultural Center, D.C.-based painter David Ibata explores how intimacy is affected both during and after the ongoing pandemic. Using various mediums, his work is known to intertwine universal human experiences with influences from his personal life
to create multidimensional portraitures relatable to many. Eubie Blake Cultural Center. Times vary.
TO 8/8: A PLAY FOR THE LIVING IN A TIME OF EXTINCTION
Baltimore's own Miranda Rose Hall presents this darkly comic world premiere play about climate change, the theater world, and storytelling in the time of catastrophe. Baltimore Center Stage. Times & prices vary.
8/10: JAMES TAYLOR & HIS ALL-STAR BAND
Catch the sounds of Rock and Roll Hall of Fame inductee James Taylor and his extensive accompanying band as they perform the singer-songwriters many classics, which include "How Sweet It Is" and "Fire And Rain." Merriweather Post Pavilion. 7 p.m. $55-175.
8/10-9/19: STEEL MAGNOLIAS
This Southern classic gets the Everyman treatment as it follows a group of Louisiana women and their growing friendship. Watch either in person through Sept. 5 or via streaming through the 19th. Everyman Theatre. Times & prices vary.
8/11: VOICES OF WOODLAWN: A CONVERSATION WITH POETS OF WITNESS
Local poets perform and discuss poetry about America's history of slavery, bringing to life the legacy of those enslaved at the Woodlawn Plantation Estate in Fairfax, Virginia. This virtual event is a part of Summer Break Baltimore. Enoch Pratt Free Library. 7-8:30 p.m.
8/12: ART SOUND NOW: PATRICK MCMINN
Composer, sound designer, and multimedia artist Patrick McMinn will perform a 20-minute composition inspired by the Florentine painting "Ideal City." This virtual and filmed concert will showcase McMinn's signature melancholy soundscapes inspired by the painting. The Walters Art Museum. 5:30-6 p.m.
8/13: GET THE LED OUT
For one night only, travel back to the '70s with this locally loved Led Zeppelin cover band, bringing the best of the iconic rock group's hits to the local stage. Rams Head Live! 9 p.m. $31-36.
8/13-15: PAQUITO D'RIVERA
Celebrate beloved Baltimore music veteran and Keystone Korner owner Todd Barkan's 75th birthday with a performance from Grammy Award-winning Paquito D'Rivera. The accomplished Latin jazz musician and classical composer plays rhythmic pieces inspired by the sounds of Cuba. Keystone Korner. Fri. 7:30 p.m., Sat. 9:30 p.m., Sun. 5 & 7:30 p.m. $45.
8/18: UNFINISHED REVOLUTION
America's early wars, and victories, propelled the United States into becoming an economic powerhouse, both nationally and internationally. This new exhibit explores how America rose to power and gained independence while delving into the effects on Maryland's economic growth. Maryland Center for History & Culture. Wed.-Sat. 10 a.m.-5 p.m. Free-$9.
8/18: JACOBER
Hear longtime Baltimore musician David Jacober's newest solo project, Light Years, a record created after a period of intense personal change that speaks to growing pains and reluctant optimism. The project also features Tariq Ravelomanana of Infinity Knives and Allison Clendaniel of the Mind On Fire collective. Ottobar. 8 p.m. $15.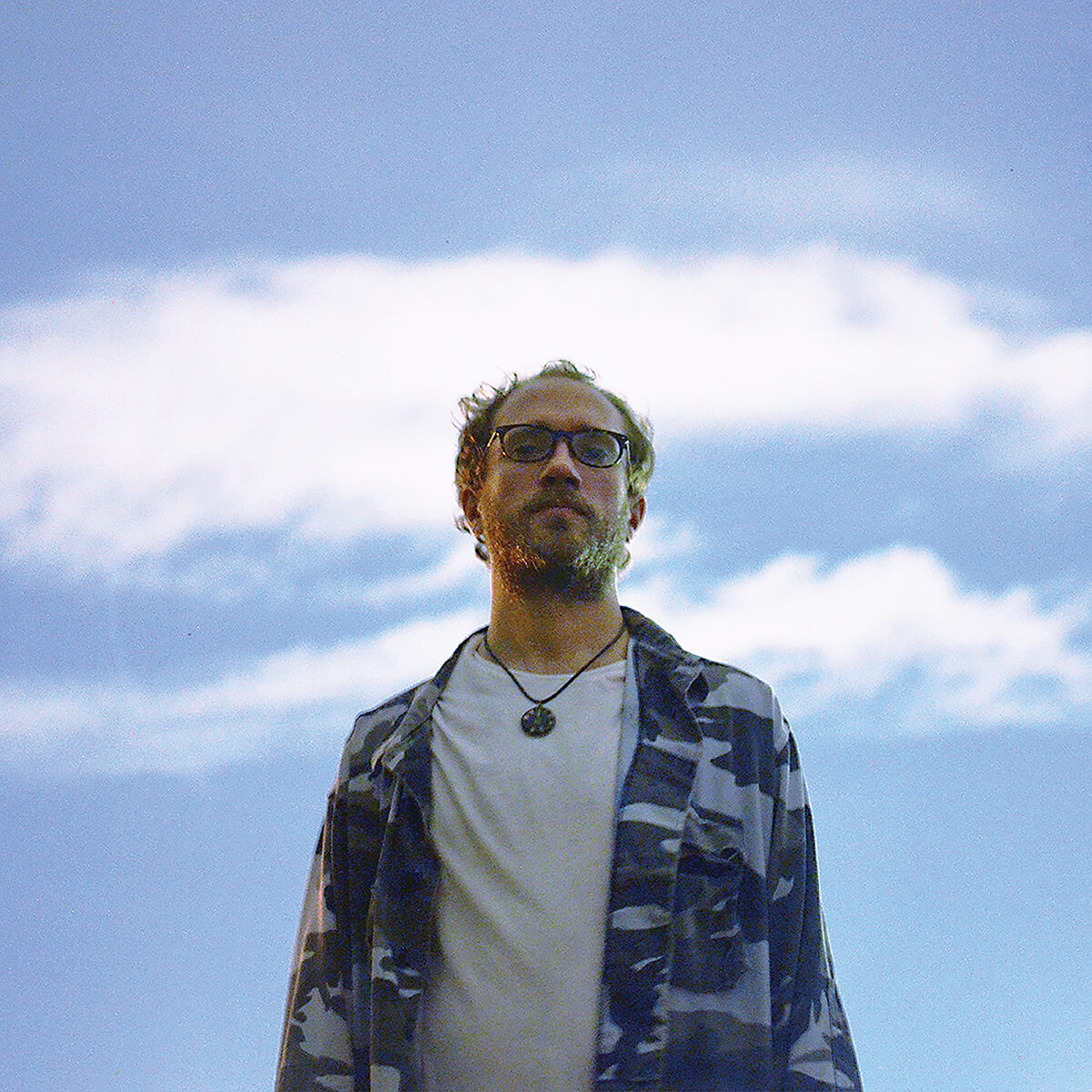 8/18: KIDS WRITERS LIVE! JUANA MARTINEZ-NEAL
Join Juana Martinez-Neal and students from CHARM: Voices of Baltimore Youth to discuss writing and creative processes. Martinez-Neal is an award-winning children's author and illustrator. She will discuss her career, works, and life during this virtual event. Enoch Pratt Free Library. 6 p.m.
TO 8/21: YOUNG BLOOD
After a year's hiatus, MAP's Young Blood exhibit returns this summer to feature artwork from Baltimore-area Masters of Fine Art candidates and graduates from both 2020 and 2021, with rising artists given an opportunity to exhibit their work to the greater art community and general public. Maryland Art Place. Thurs.-Sat. 6-8 p.m.
8/21: ST. MICHAELS RUNNING FESTIVAL
Calling all local runners. Since 2012, the St. Michaels Running Festival has drawn athletes from across the state of Maryland for its assortment of destination races, from 5Ks to half marathons on the scenic Eastern Shore. Back in person, registered runners will receive swag and an invitation to a post-race after party. St. Michaels. Sat. 7 a.m. Free-$95.
8/21 & 28: AUDUBON BIRDWATCHING
Bring your own binoculars and enjoy an early morning bird watching escapade at both Patterson and Druid Hill parks to spot Baltimore orioles and some of the other 200 local bird species. Patterson Park & Druid Hill Park. 8-9:30 a.m.
8/22: SHOFAR SOUNDS: A ROSH HASHANAH CELEBRATION
Join the Jewish Museum of Maryland and the Enoch Pratt Free Library in celebrating the Jewish New Year, with a Rosh Hashanah celebration including story time, music, and a shofar craft and game. This is a virtual event and pre-registration is required. Enoch Pratt Free Library. 3 p.m.
8/26: ART SOUND NOW: UPENDO
Experience the transformation of the Walters Art Museum as Upendo performs a 20-minute musical inspired by the Egyptian Gallery and artworks created by Black artists. Upendo is led by local jazz trumpeter Brandon Woody. The performances will also be streamed online. The Walters Art Museum. 5:30 p.m.
8/26-9/6: THE MARYLAND STATE FAIR
After a COVID hiatus, the beloved Maryland State Fair is back and better than ever with family fun activities and interactive agriculture exhibits, such
as the University of Maryland Dairy and Nature Play Space. 2200 York Rd., Lutherville-Timonium. 9 a.m.-10 p.m. Prices vary.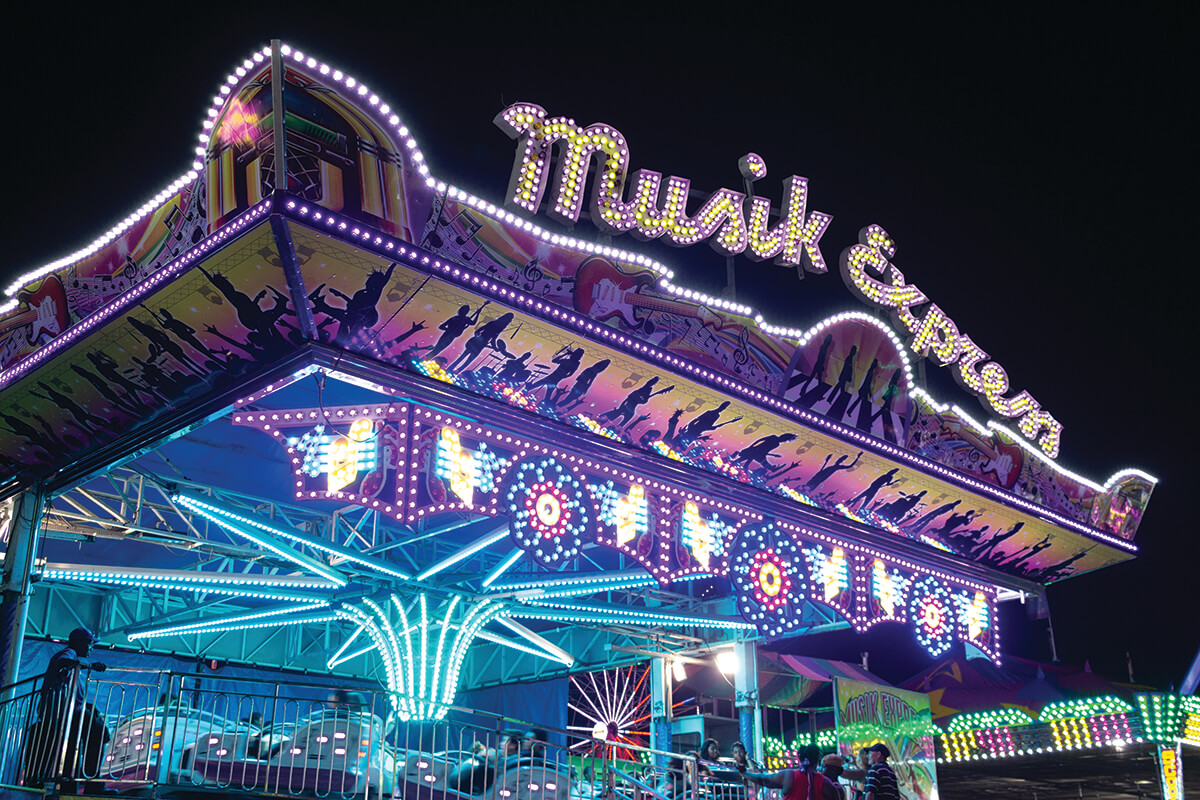 8/27: LET'S SCIENCE HAPPY HOUR
Beat the summer heat with a refreshing drink looking over Baltimore's Inner Harbor during a science-oriented presentation at the Maryland Science Center. Signature cocktails will be created by Old Goucher gin bar Dutch Courage, with all proceeds benefitting educational programs. Maryland Science Center. 6-8 p.m. $20.
8/27-9/3: CHESAPEAKE BAY PADDLE
In their efforts to bring attention to Chesapeake Bay health, this eight-day paddle along the nation's largest estuary will raise money for the Oyster Recovery Partnership. Teams and individuals can register to follow some 200 miles of shoreline, from Havre de Grace to Virginia Beach. Locations, times, and prices vary.
8/28: HOT AUGUST MUSIC FESTIVAL
The annual Hot August Music Festival is back for a full, fun-filled day of music, food, and festivities, with this year's lineup including multiple artists and bands across musical genres, from country and rock to funk and psychedelic hip-hop. Oregon Ridge Park, 13403 Beaver Dam Rd., Cockeysville. Sat. 11:30 a.m.- 10 p.m. $69-89.
8/28-10/24: RENAISSANCE FESTIVAL
In the woods of Anne Arundel County, travel back in time to the fantastical villages of circa-1534 England under King Henry VIII's court during the return of the beloved annual Renaissance Festival. Don your chain mail and animal furs to catch jousting matches, eat massive turkey legs, drink mugs of mead, and more throughout the end of summer. 1821 Crownsville Rd., Annapolis. Sat.-Sun. Times vary. Free-$28.
8/31: ALANIS MORISSETTE
Iconic singer-songwriter Alanis Morissette celebrates 25 years of Jagged Little Pill with an anniversary world tour and special guests Garbage and Liz Phair. Merriweather Post Pavilion. 7 p.m. $66-166.
TO 9/2: WTMD'S VIRTUAL FIRST THURSDAYS
The indie radio station brings its free monthly concerts back with local and national acts performing live every first Thursday via Facebook livestream. WTMD. Thurs. 7:30 p.m.
TO 9/5: THE SECRET LIFE OF EARTH
This exhibition dives into the delicate nature of life on Earth and encourages visitors to take care of the planet. American Visionary Art Museum. Wed.-Sun., 10 a.m.-5 p.m. $15.95.
TO 12/19: WOMEN BEHAVING BADLY: 400 YEARS OF POWER & PROTEST
Featuring women throughout history who have defied societal standards and patriarchal authority, this exhibition includes roughly 80 prints, photographs, and books. The Baltimore Museum of Art. Wed.-Sun. 10 a.m.-5 p.m.
TO 7/30/2022: LOSING WINTER
Through a range of photographs, explore Marylanders' reflections on past winter seasons. Maryland Center for History & Culture. Wed.-Sat. 10 a.m.-3 p.m. Free-$9.