The List: October 2018
The hottest happenings around town this month.
Les Miserables
Oct. 9-14. 12 N Eutaw St.. $54-199. Two years after the end of its second Broadway revival, this Tony Award-winning musical will come alive on the hallowed Hippodrome stage during a six-night stint in Baltimore. Rediscover the timeless story of love and redemption in this updated production presented by famed British producer Sir Cameron Mackintosh. With an iconic soundtrack, including "I Dreamed A Dream" and "On My Own," and an intricate set inspired by creator Victor Hugo's original artwork, this rendition of the timeless tale will leave audiences wishing the show lasted one day more.
---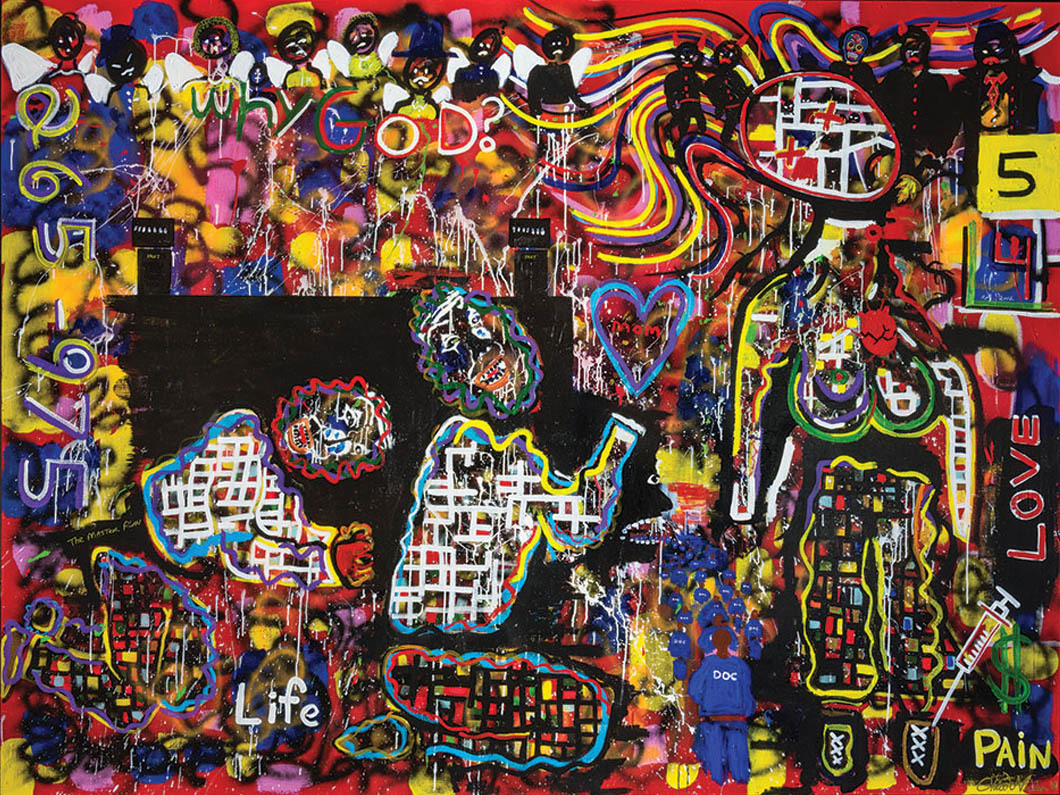 AVAM's Parenting: An Art Without a Manual
Oct. 6-Sept. 1, 2019. American Visionary Museum, 800 Key Highway. Free-$10. The American Visionary Art Museum considers parenting to be "humanity's most essential performance art," and, for the next 11 months, will showcase work that explores the experience of parenting and being parented. This highly anticipated exhibition features a wide range of pieces by 36 artists, including locals such as Francisco Loza, Bobby Adams, and Chris Wilson ("Momas Boys," pictured).
---
Made in Baltimore: Short Film Festival
Oct. 6. Creative Alliance, 3134 Eastern Ave.. 7:30PM. $10. With hometown auteurs such as John Waters and Barry Levinson, this city certainly has film in its DNA. During this one-day extravaganza at the Creative Alliance in Highlandtown, celebrate the city's up-and-coming directors, producers, editors, and actors with screenings of 12 short films that view the world through a uniquely Baltimore lens. Revel in the chance to view works by the next generation of area filmmakers and join fellow cinephiles to applaud the talented winners who take home the night's top prizes.
---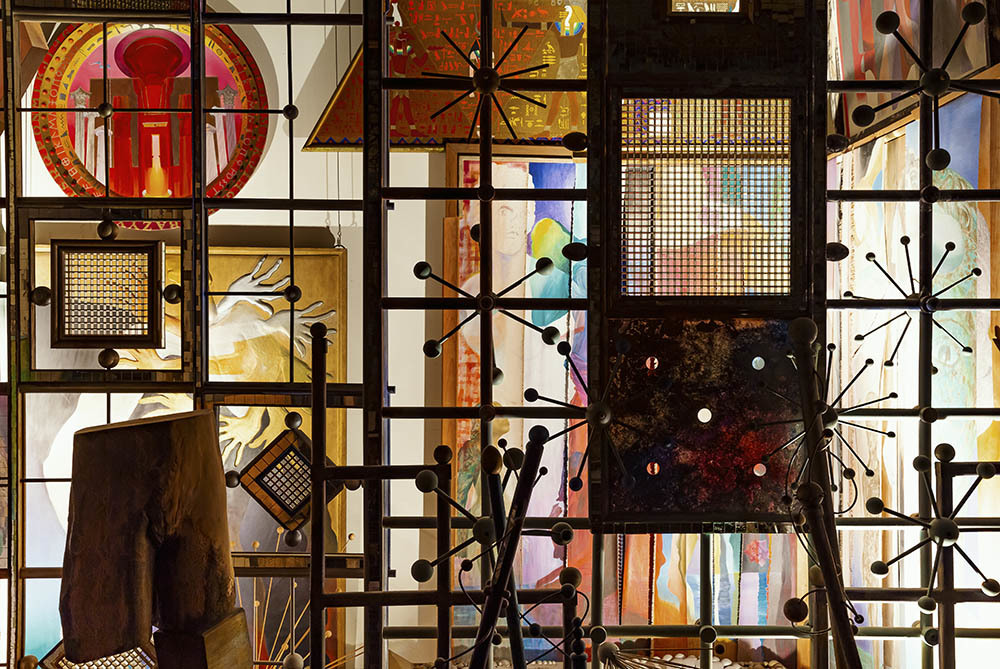 Doors Open Baltimore
Oct. 6-7. Location varies. 1PM. Free. For one weekend, get free access to more than 60 of Baltimore's architectural wonders, along with lectures and guided tours of local historic structures and neighborhoods. During this fifth annual tradition, stop by tourist attractions such as The Star-Spangled Banner Flag House and the Howard Peters Rawlings Conservatory, or delve into more recent, lesser-known additions such as the mid-century modern Highfield House landmark designed by architectural revolutionary Mies van der Rohe. Whether you stop into one spot or turn the building hop into your entire afternoon, take advantage of this weekend's open-door policy and explore the city's hidden gems.
---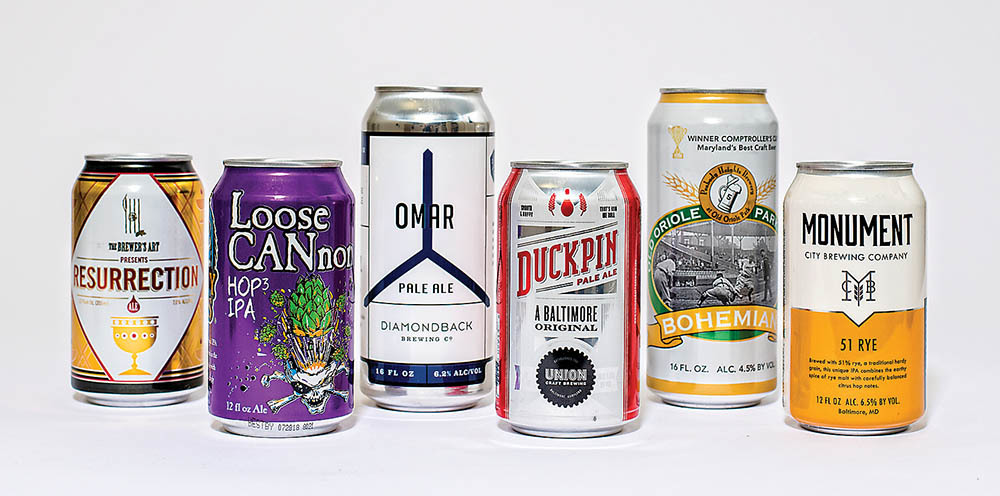 Baltimore Beer Week
Oct. 12-21. Location and prices vary. It's no secret that Charm City's beer scene has exploded over the past decade with more new breweries, beer-centric events, and homebrewers than ever before. During this nine-day celebration of all things hoppy and frothy, check out annual brew week events such as the Baltimore Beer Legends Hall of Fame at the Mt. Washington Tavern, the Maryland Brewers Big Wheel Race at Max's Taphouse, and endless pairings, new releases, and tap takeovers across the city. Prices vary, baltimorebeerweek.com.
---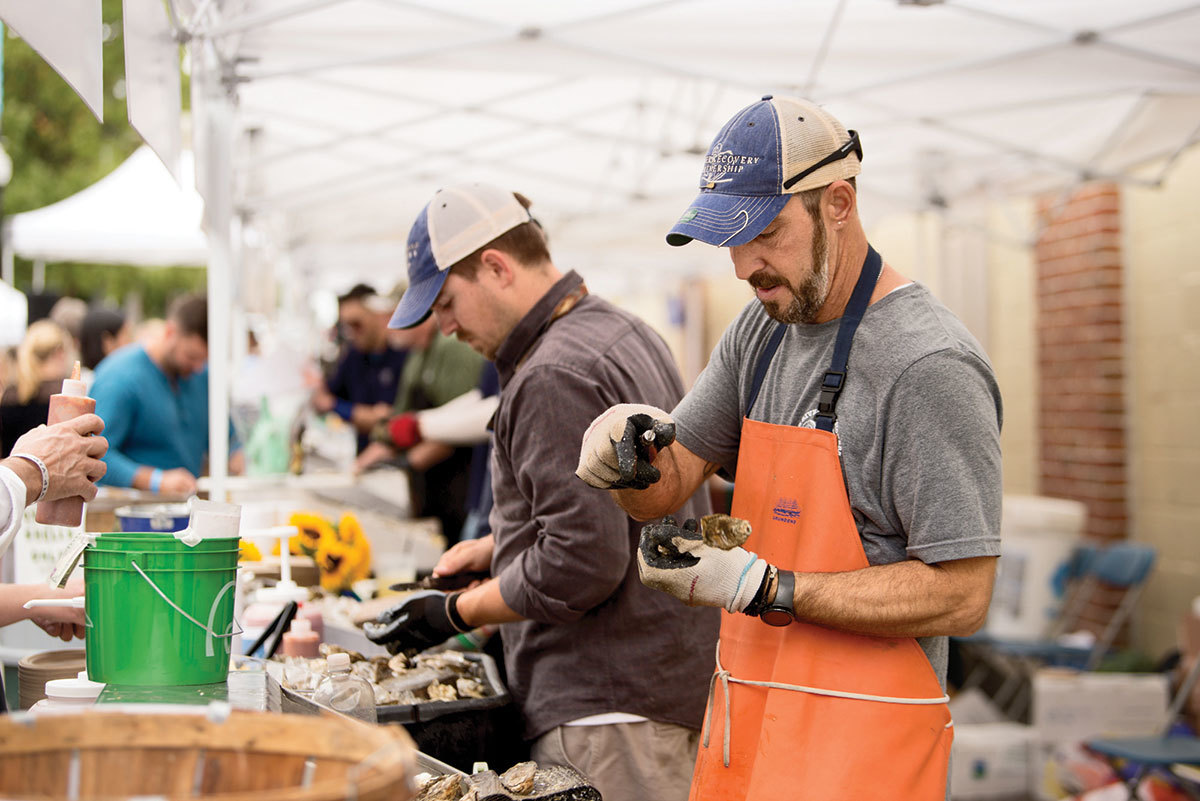 Oysterfest
Oct. 13-14. 36 E Cross Street. Free-$100. As the oft-repeated quote goes, "He was a bold man that first ate an oyster." The owners of Ryleigh's are no strangers to the one-of-a-kind delicacy, and they're hosting their 12th annual oyster festival just in time for the official start of the R-month season. Stop by the Federal Hill bar and restaurant for two days of al fresco local brews, live music, and tons of mouth-watering mollusks. Be sure to stick around to watch some of the region's best shuckers compete in the annual competition on Saturday afternoon.
---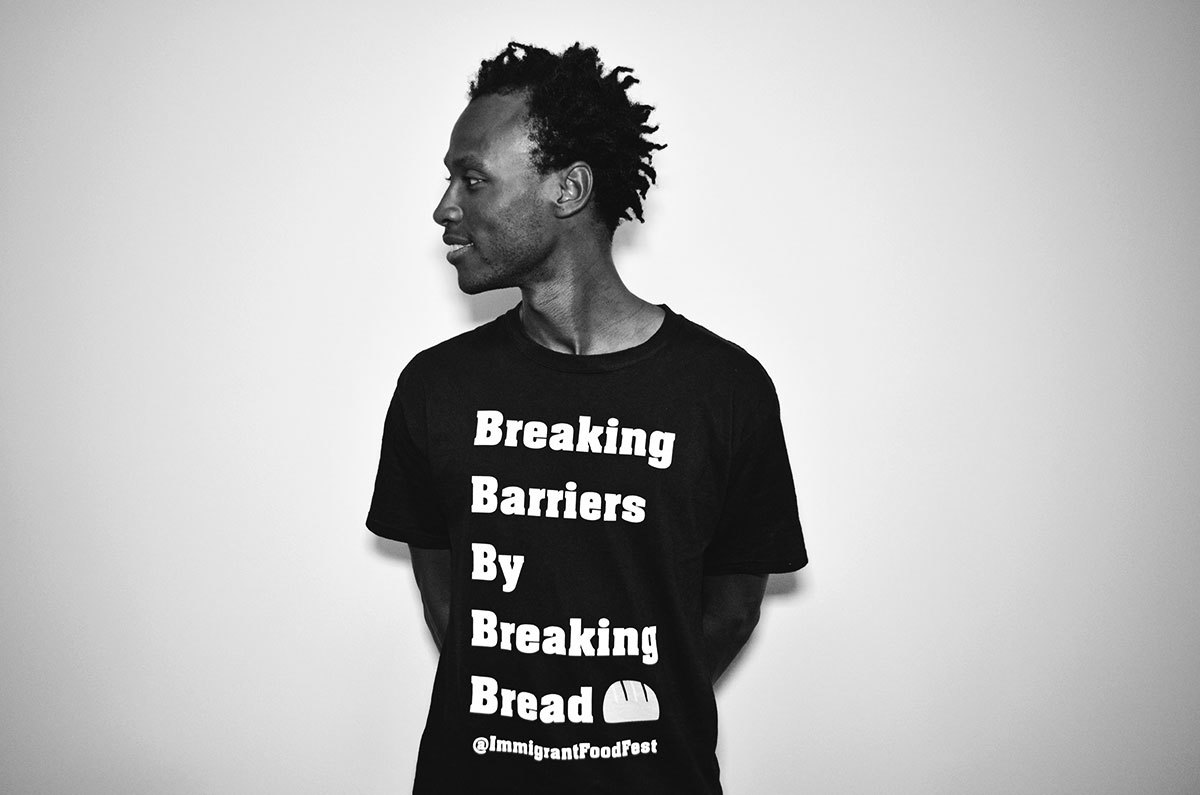 Immigrant and Refugee Food Festival
Oct. 14. Canton Waterfront Park, 3001 Boston St.. $15. With the motto #BreakingBarriersByBreakingBread, this food festival celebrates the diversity of the city's dining scene with dishes by some of the best immigrant and refugee chefs in Baltimore. Spend the afternoon at Canton Waterfront Park sampling authentic eats from local vendors such as Cocina Luchadoras, Man Vs. Pho, and Thai Street, listening to live performances by Madagascan band BeMaeva and DJ Nikilad, and catching an appearance by Maryland Democratic primary candidate Krish Vignarajah.
---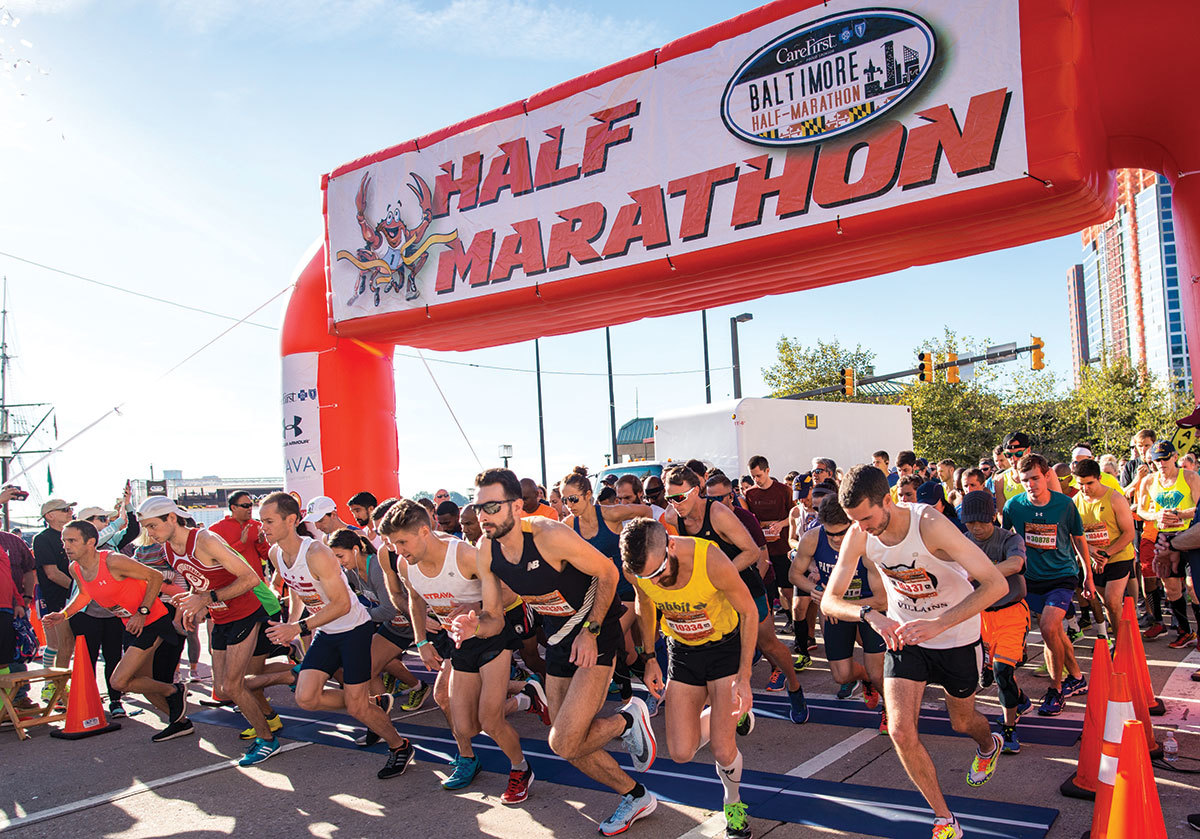 Baltimore Running Festival
Oct. 20. $55-270. Lace up your sneakers for the city's most anticipated race of the year. Whether you're trying out the 5K or taking on the full marathon, join more than 17,000 runners in circling the city and seeing picture-perfect views of the waterfront along the way. For the first time in its 17 years, the finish line will be at the Inner Harbor, where participants and spectators alike can celebrate a successful run with food, drinks, music, and family-friendly activities.
---
Maryland Science Center & Believe in Music Halloween 2018
Oct. 27. 601 Light St.. 8PM-1AM. $35-75. Halloween music doesn't have to consist solely of "Thriller" and "Monster Mash," and the Maryland Science Center and local nonprofit Believe In Music are hosting an all-out dance party to prove it. Across seven stages featuring Baltimore musicians, prepare to dance with headlining electronic artist Dan Deacon, sing along with folk legend Caleb Stine, rock out to post-punk group Natural Velvet, and wander throughout the center's exhibits in your finest costume.
---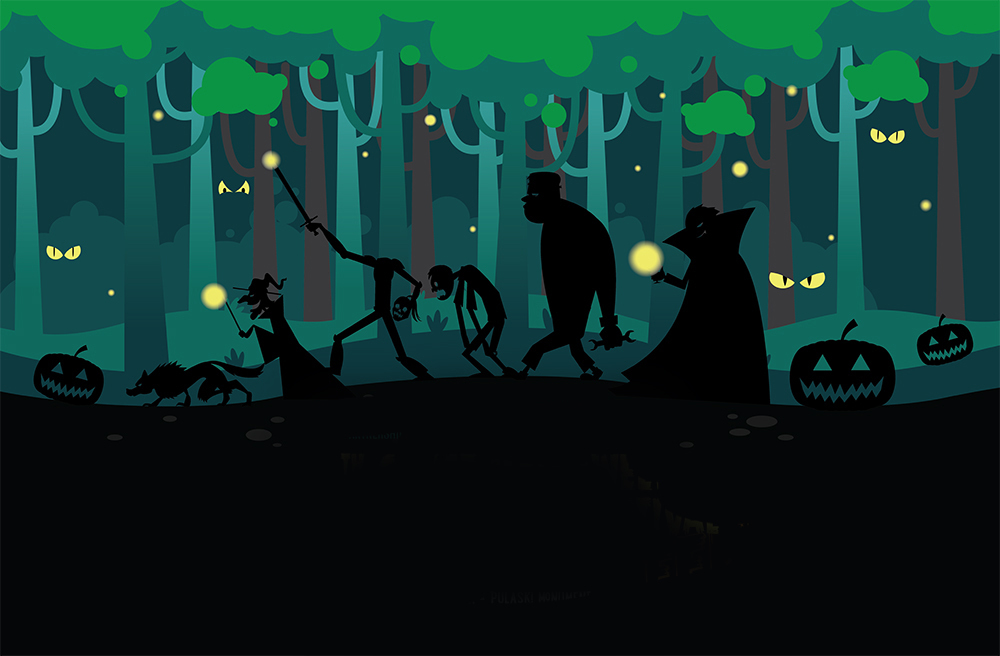 The Great Halloween Lantern Parade and Festival
Oct. 27. Patterson Park at Eastern & Linwood Aves.. 3:30PM. Free. It's not truly Halloween in Baltimore until this glow-in-the-dark spectacular takes over the hills of Patterson Park. Each year, on the last Saturday in October, the city green space transforms into a family-friendly festival, complete with lantern-making classes, hayrides, and local beers, followed by the sunset illuminated parade featuring artists, musicians, and dancers in a park-wide procession.
---