The List: January 2021
Things to do in these strange times.
1/18: MARTIN LUTHER KING JR. PARADE 
While much could change due to gathering COVID restrictions between press time and January 18, the 21st annual Dr. Martin Luther King Jr. Parade is expected to return to the city streets of downtown Baltimore to commemorate the life and legacy of the late civil rights leader who fought tirelessly for racial equality. Ever more timely following a year of racial reckoning across the United States, the procession will feature a buoyant mix of community marching bands, dance squads, equestrian units, and decorative floats along Martin Luther King Jr. Boulevard between Eutaw and Baltimore Streets. Just be sure to bundle up before you leave the house, as this Monday holiday tradition tends to be a crisp winter's day.
TO 1/1: KWANZAA KICK-OFF
In these video performances, Creative Alliance honors the African-American tradition of Kwanzaa with spoken-word poetry by local Black artists that highlights the virtues of the holiday that celebrates life and harvest. Creative Alliance. Online.
TO 1/2: A VERY MERRY CAMPY CHRISTMAS!
In true Baltimore fashion, this festive group exhibition will include camp-inspired works by local artists and craftsmen, with an opening reception on the evening of December 12. Y: Art Gallery. Wed.-Fri. 12-6 p.m., Sat. 10 a.m.-6 p.m.
TO 1/2: RAOUL MIDDLEMAN'S BALTIMORE
This new exhibition surveys the acclaimed local artist and his lifetime of painting his native city's streets, alleys, and urban waterfront, with works dating back to 1975 revealing the evolution in Middleman's painting style in correlation with the city's transformation from an industrial center to a tourist destination. Ink Spot Press. Times vary.
TO 1/3: ZOO LIGHTS
Drive or walk through a holiday festival of lights shaped like wildlife while supporting the Maryland Zoo's animal care and conservation work. Advanced reservations are required. Maryland Zoo. Wed.-Thurs. 5-7 p.m., Fri. & Sun. 5-9 p.m., Sat. 4:30- 7:30 p.m. $20-45.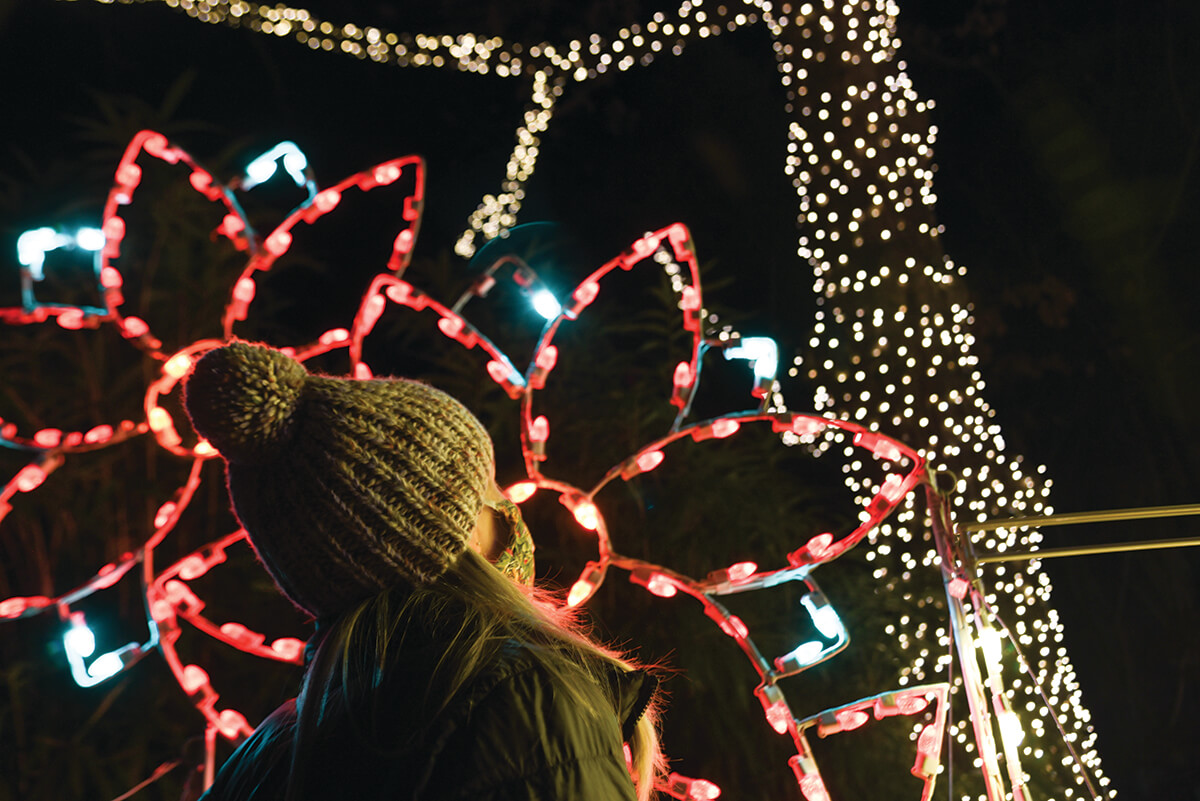 TO 1/3: SHAN WALLACE: 410
With the BMA's spring exhibits cut short by COVID-19, most have been extended through 2021 as the museum reopened in September, including this powerful collection by local photographer Shan Wallace, featuring photographs and collage that capture the beauty and resiliency of her hometown Baltimore. The Baltimore Museum of Art, Spring House. Wed.-Sun. 10 a.m.-5 p.m.
TO 1/3: VALERIE MAYNARD: LOST & FOUND
Also extended into 2021, this must-see retrospective of living legend Valerie Maynard features works from the printmaker and sculptor's six-decade career from New York to Baltimore. The Baltimore Museum of Art, Spring House. Wed.-Sun. 10 a.m.-5 p.m.
1/4: MASTERWORKS MOMENTS
In this inventive Zoom singing series open to the general public, music director Anthony Blake Clark and associate conductor Leo Wanenchak lead community members through a group rehearsal of revered choral works, followed by a Q&A session. Baltimore Choral Arts Society. Online. 7:30 p.m.
1/6-13, 27: BSO SESSIONS
In this new digital concert series from the BSO, orchestra musicians take to the Meyerhoff stage for socially distant, livestreamed concerts with additional content, including interviews with conductors and composers. Baltimore Symphony Orchestra. Wed. 8 p.m. $10.
TO 1/9: IT'S PANDEMONIUM FUNDRAISER EXHIBITION
On display in the main gallery, as well as online, this group exhibition and art sale celebrates Creative Alliance's 25th anniversary and brings affordable art to the Baltimore community while fundraising for the Highlandtown arts venue. Explore works by the likes of Joyce J. Scott, Timothy App, Jo Smail, Schroeder Cherry, Jerry Prettyman, Norman Galinsky, and more. Creative Alliance. Tues.-Sat. 11 a.m.-7 p.m.
1/14: ISLAMIC ARCHITECTURE AND MODERNIST PAINTING
Drawing on previously undiscovered documents from a historic 1963 trip by New York painter Frank Stella to explore Iran's great monuments, Dr. Sarah-Neel Smith, assistant professor of art history, theory, and criticism at the Maryland Institute College of Art, leads a fascinating conversation on how the encounter with Iranian Islamic architecture impacted Stella's abstract painting. The Walters Art Museum. Online.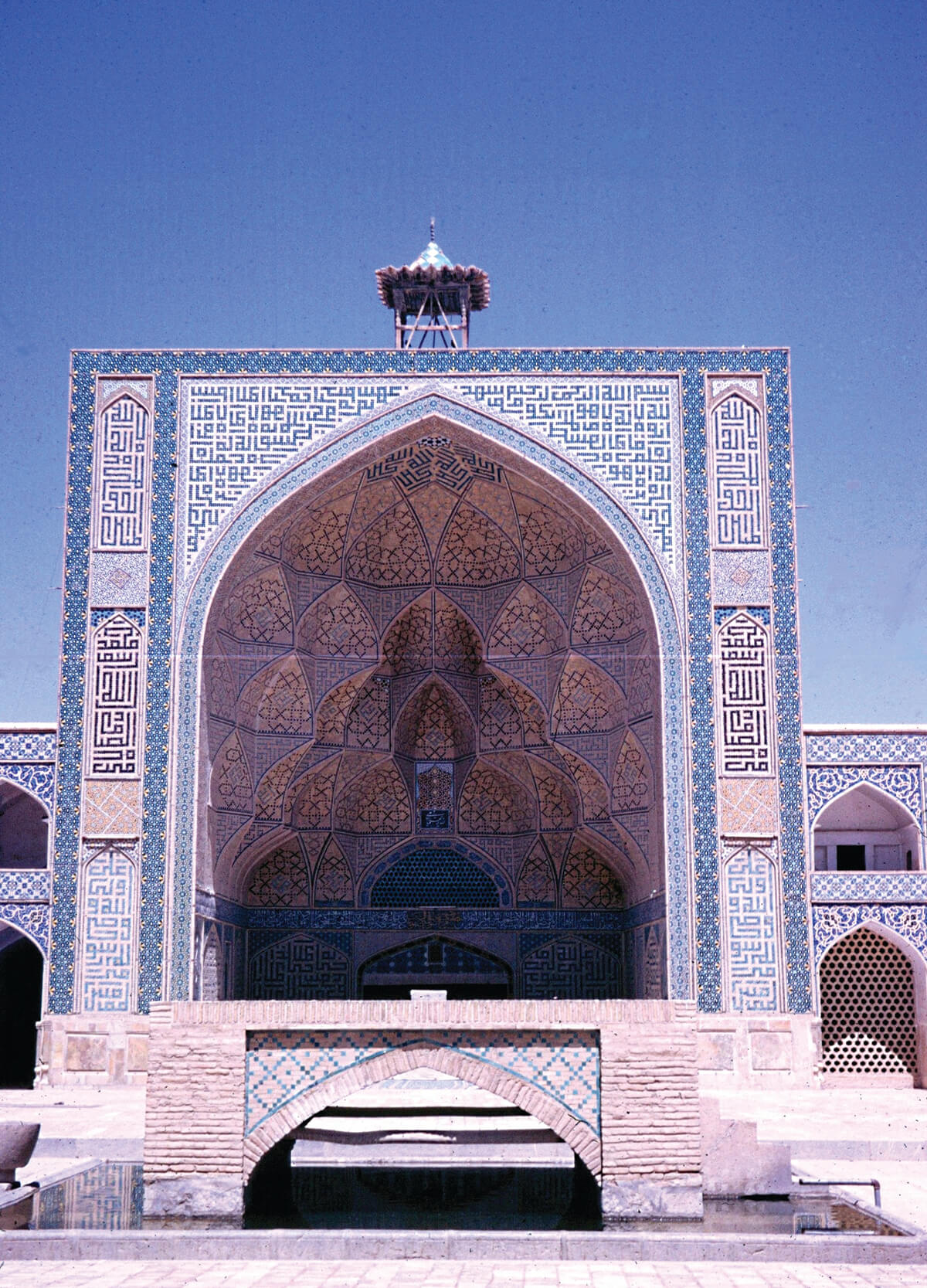 1/15: PRESSING STRINGS
In the Soundstage's new limited-seating concert series, Annapolis-based indie-rock band Pressing Strings performs in the downtown venue, with pod seating for groups of two or four, plus opening act Conor & The Wild Hunt. Baltimore Soundstage. 8 p.m. $20.
TO 1/17: A PERFECT POWER: MOTHERHOOD AND AFRICAN ART
This new BMA exhibit delves into the significance of iconography related to motherhood in Central Africa in the 19th and early 20th centuries, featuring more than 40 objects, from headdresses to mythic sculptures. The Baltimore Museum of Art. Wed.-Sun. 10 a.m.-5 p.m.
TO 1/23: CAROL BROWN GOLDBERG: ENTANGLEMENT
A solo presentation of works by this Baltimore-born, D.C.-based multimedia artist includes an interpretive series of her whimsical abstract and narrative paintings, examining the worlds of biology, botany, and geology, fusing advanced science into visual language. C. Grimaldis Gallery. Tue.-Sat. 11 a.m.-5 p.m.
1/29-31: POLAR BEAR PLUNGE
Now taking place over the course of three days, the annual Polar Bear Plunge returns in-person, with newly implemented COVID-19 safety restrictions (such as social distancing and mask requirements), as well as virtually, all to benefit the Special Olympics of Maryland. Sandy Point State Park. Times & prices vary.
TO 1/31: RECORDER TAEKWONDO: YOON SUN SHIN
South Korea-born, Baltimore-raised artist and MICA grad Yoon Sun Shin presents his first solo show at this Fells Point Gallery, featuring the painter's figurative paintings and sculptures that document life's absurdities. The Alchemy of Art. Thu.-Sat., 12:30-6:30 p.m., Sun. 12-6 p.m.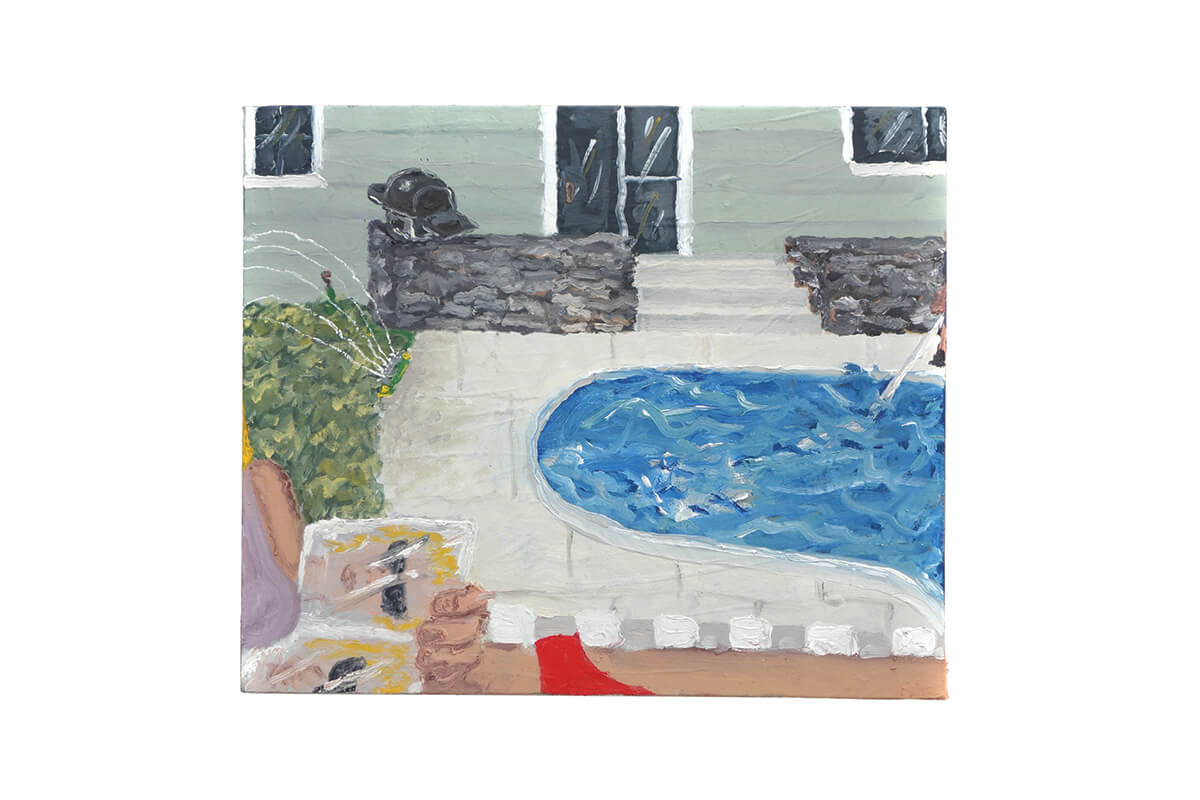 1/31: BEYOND BOOKS: RAISING AN ANTI-RACIST CHILD 
Join leadership coach Imani Chapman, who uses her two decades of experience organizing, educating, and developing curriculum on social justice to dive into the challenges and opportunities of raising an anti-racist child, focusing on creating safe and inclusive environments for learning and growth. Reginald F. Lewis Museum. Online. 4 p.m.
TO 2/7: CARVED EXPRESSIONS: HANDWORK OF RABBI BENJAMIN SZOLD
In the last years of his life, renowned Baltimore Rabbi Benjamin Szold took up the hobby of wood carving, from practical items such as boxes to more whimsical statues and figurines, now on view in this new lobby exhibit at the JMM, along- side photographs and the rabbi's own pocketknives. Jewish Museum of Maryland. Sun., Tue., Thu. 10 a.m.-3 p.m. $10.
TO 3/20: SHE KNEW WHERE SHE WAS GOING: GEE'S BEND QUILTS AND CIVIL RIGHTS
This new exhibit features five quilts from artists of Gee's Bend, Alabama, which is home to generations of Black craftswomen whose quilts represent a crucial chapter in American art history. In 1966, at the height of Civil Rights activism, the quilters transformed their artistic practice into collective action by founding the Freedom Quilting Bee. The Baltimore Museum of Art. Wed.-Sun. 10 a.m.-5 p.m.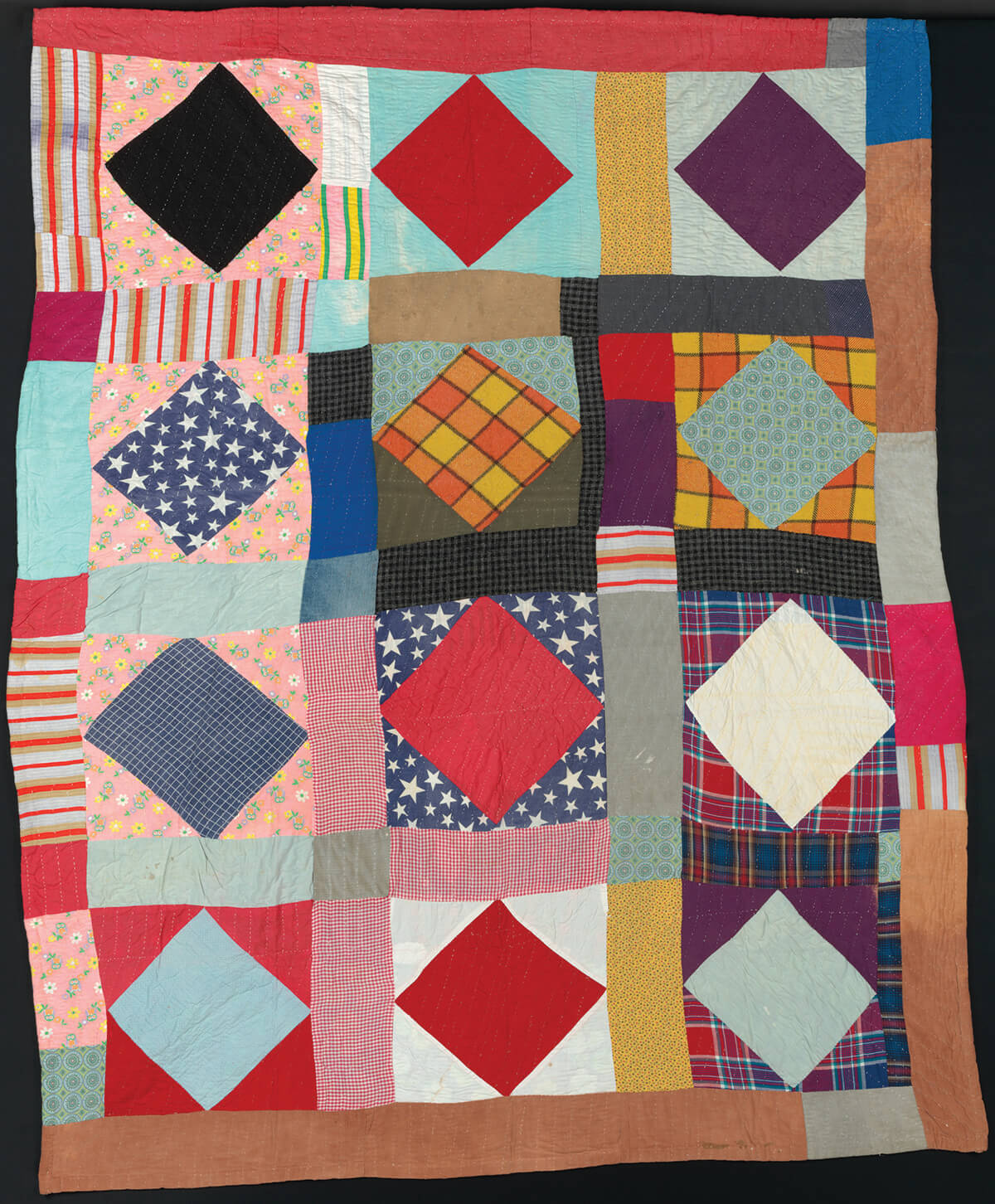 TO 3/21: MAKE GOOD TROUBLE: MARCHING FOR CHANGE EXHIBITION Inspired by the words of the late John Lewis, this new exhibition features works by artists and protestors who took to the streets across the state this summer to raise awareness about racial injustice in the wake of the death of George Floyd, from protest signs and photographs to buttons and murals. Reginald F. Lewis Museum. Wed.-Sat. 10 a.m.-5 p.m., Sun. 12-5 p.m. Free-$8.
TO 4/11: JEWS IN SPACE
With a title that pays homage to comic filmmaker Mel Brooks, this exhibit was inspired by rare rabbinical astronomy texts, combining ancient Jewish surveys of the cosmos, modern science fiction and pop culture references, and scientific information on real-life space programs for an engaging in-gallery experience. Jewish Museum of Maryland. Sun., Tue., Thurs. 10 a.m.-3 p.m. $10. 
TO 4/21: WOMEN OF STEEL
This new outdoor exhibit will be on display along the museum's fence on Key Highway, celebrating the female workers of Bethlehem Steel's Sparrows Point, including archival photographs and oral histories from the women themselves. Baltimore Museum of Industry. Times vary.
TO 4/28: STRIPES AND STARS
This exhibition explores the multifaceted meanings of the American flag through nine beaded artworks created by Lakota women in the early Reservation Period and incorporated into traditional items and children's clothing. The Baltimore Museum of Art. Wed.-Sun. 10 a.m.-5 p.m.
TO 8/2022: THE SCIENCE & MYSTERY OF SLEEP
Visionary artists present fantastical bedrooms in this new exhibit, exploring the room as personal refuge and the latest scientific research behind sleep as a major force for both wellbeing and creativity. American Visionary Art Museum. Wed.-Sun. 10 a.m.-5 p.m. Free-$15.95.
TO 9/2022: FLICKERING TREASURES
In a now-and-then showcase, this exhibit delves into Maryland's classic movie theaters, featuring historic images from the MCHC photograph collection paired with contemporary images by Sun photographer Amy Davis, author of the exhibit's namesake book, Flickering Treasures. Maryland Center for History and Culture. Wed.-Sat.10 a.m.-3 p.m. $9.
TO 9/2022: WILD AND UNTAMED: DUNTON'S DISCOVERY OF THE BALTIMORE ALBUM QUILTS
This selection of revered Baltimore album quilts introduces visitors to Dr. WIlliam Rush Dunton, known by many as the father of occupational therapy, as well as one of the first inductees to the Quilters Hall of Fame. Maryland Center for History and Culture. Wed.-Sat. 10 a.m.-3 p.m. $9.