The List: March 2021
Things to do in these strange times.
3/18-28: RYE'S UP 2021 
If there's one thing thing we've missed this year, it's a good cocktail. And the Baltimore Bartenders Guild has us covered, with the return of its 10th annual Ryes Up fundraiser at the end of the month, featuring a new spin for the times of COVID-19. For $100, each ticketholder will receive 12 cocktails from 12 local bartenders, which can be picked up at Dutch Courage and Mr. Nice Guy between March 18 and 21. Savor your beverages and vote for people's choice before attending the virtual wrap party on March 28. The grand finale fete will feature live music, comedy, conversations with the guild's best barkeeps, and an announcement of the winners to benefit the Cystic Fibrosis Foundation. We'll drink to that.
3/1: REGENCY AESTHETICS: THE COSTUMES, LOCATIONS, AND DECOR OF BRIDGERTON
During this virtual lunchtime lecture, learn from local curators about the aesthetics and accuracy of Netflix's smash hit TV show Bridgerton. Homewood Museum. 12 p.m.
3/3-31: BSO SESSIONS
In this digital concert series from the Baltimore Symphony Orchestra, conductors and musicians take to the Meyerhoff stage for socially distant, livestreamed concerts with additional content, including interviews with conductors and composers. Baltimore Symphony Orchestra. Wed. 8 p.m. $10.
3/5: LOVE GROOVE MUSIC FESTIVAL
Hosted by Baltimore singer Amber August, this inaugural virtual music showcase will feature several of the city's premier women artists, from rapper Deetranada, pictured, to poet Nia June to funk-fusion musician Black Assets, backed by an all-female house band. Proceeds bene t the local artists, as well as the Johns Hopkins Breast Cancer Research. Love Groove Music Festival. 8 p.m. $20.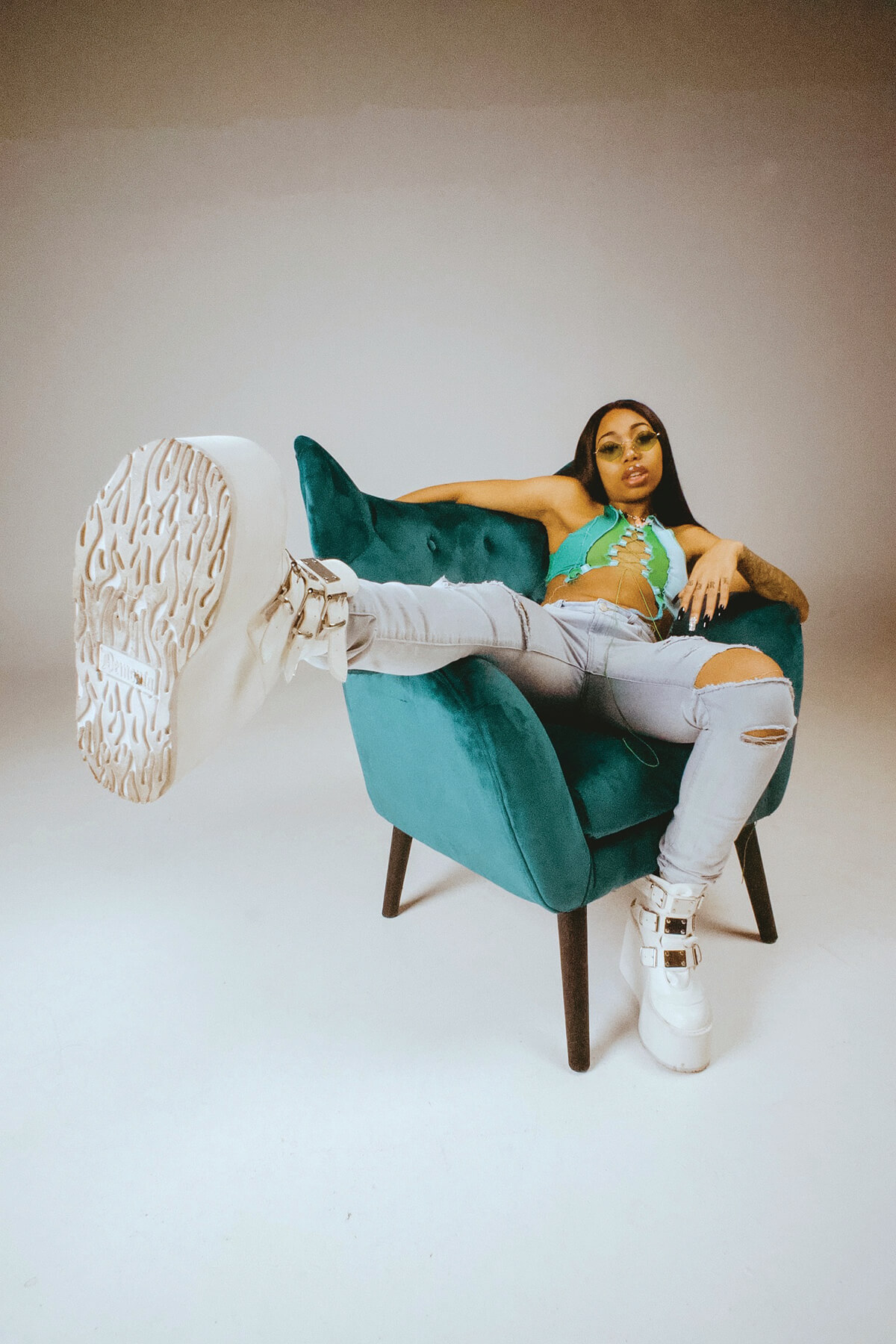 TO 3/5: CONTEXTUAL EXPOSURE
This new exhibit from the Waller Gallery in Old Goucher features works by a trio of regional artists, including Baltimore multimedia artists Ada Pinkston and Rebecca Marimutu and Philadelphia-based fashion designer Noel Puello, with each showcasing their personal experiences and artistic processes through different levels of repurposing and vulnerability. Waller Gallery. Fri.-Sat. 1-6 p.m. by appointment.
3/6: BMI BULL & OYSTER ROAST
The BMI's annual Bull & Oyster Roast, a Baltimore classic, goes virtual this year with online chef demonstrations, behind-the-scenes museum tours, raffles, and more. Baltimore Museum of Industry. 7 p.m. 
3/6: XAVIER FOLEY
Composer and soloist Xavier Foley will perform four centuries' worth of pieces in this pre-recorded event, offering a rare works for the solo double bass and duets with pianist Kelly Yu-Chieh Lin. Shriver Hall. 3 p.m. 
3/6-4/17: WE MAKE DO WIT WAT WE GOT
This new exhibition in Mt. Vernon is an ode to Black womxn and their ability to deliver the truth, disrupt their place in line, and make magic. Eubie Blake Cultural Center. Wed.-Fri. 1-5 p.m., Sat. 11-6 p.m.
3/7: OUTDOOR YOGA
In this ongoing outdoor yoga session, both kids and adults can join in for a free, al fresco stretch session in the Baltimore County park's Pavilion #2. Bring your own mat and mask, as well as appropriate attire for winter weather. Lake Roland. 9 a.m. 
3/10: PANDEMICS, PIRATES, AND PROSE
In this virtual history lesson on the Barbary Wars of the early 19th century, panelists will discuss the international conflict's impact on U.S. culture, often overlooked in American history. Maryland Center for History & Culture. 12 p.m.
3/10: POLAR BEARS INTERNATIONAL
In this lunchtime lecture, kids and families can learn about these beloved cold-weather animals and the namesake nonprofit that works to save the endangered species. Maryland Zoo. 12 p.m.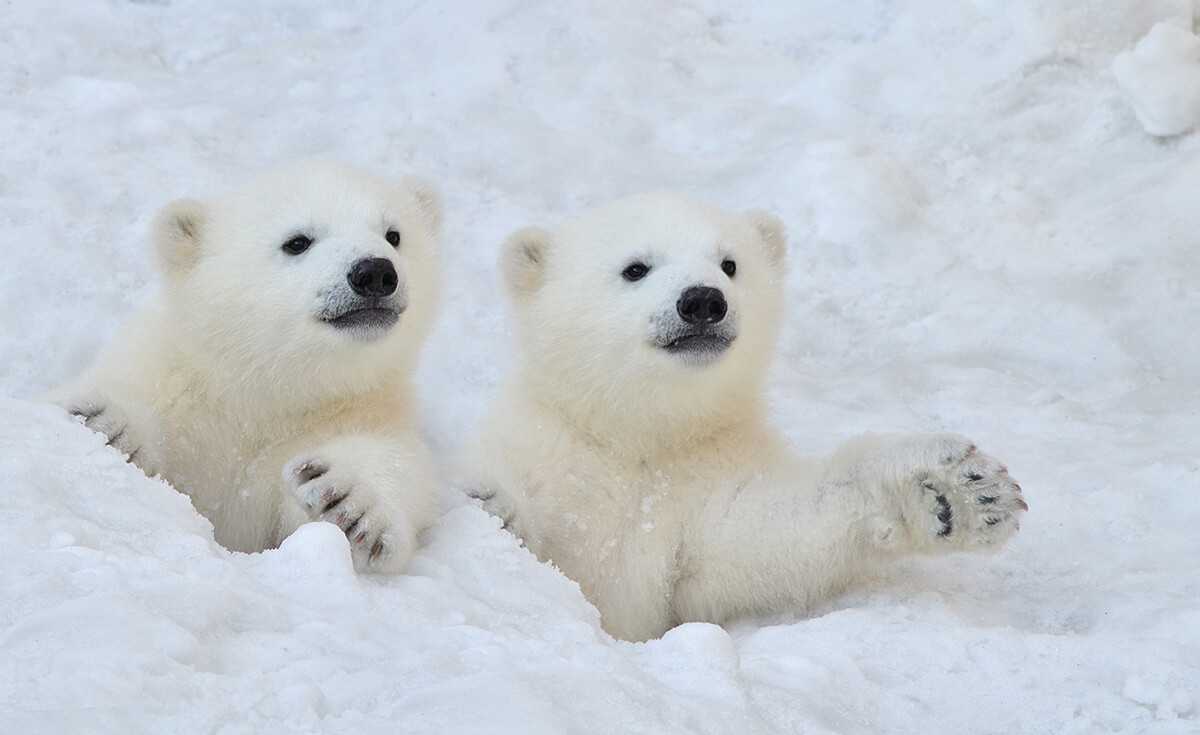 3/11: TERRY MCMILLAN
In the Enoch Pratt's ongoing livestream series, this New York Times bestselling author, known for works like Waiting to Exhale and Stella, will discuss her book It's Not All Downhill From Here, centered around strong women and female friendships. Enoch Pratt Free Library. 7 p.m. 
TO 3/14: POURING LIGHT
In this new exhibition from the Peale Center, local artists Julia Glatfelter and Jaz Erenberg consider how we view Baltimore and how that impacts our experience of it, featuring mixed-media paintings, drawings, and installations that reflect multiple viewpoints at the Carroll Mansion in Jonestown. A portion of the proceeds will benefit violence-reduction group Baltimore Ceasefire. Carroll Mansion. Sat. & Sun. 12-4 p.m.
3/14: PIATIGORSKY MEMORIAL CONCERT
In this livestream broadcast premiere, award-winning Armenian cellist Narek Hakhnazaryan will perform various pieces in a pre-recorded event from Yerevan, Armenia. The concert will be followed by an artist Q&A. Shriver Hall. 5:30 p.m. $15.
3/17: IN SEARCH OF THE IVORY SAINTS OF MEXICO CITY
Follow conservation director Julie Lauffenburger as she explores the ivory sculptures of saints in Mexico City, detailing the tradition of an international trade route that transported figures such as the museum's own 400-year-old St. Michael the Archangel. The Walters Art Museum. 12:30 p.m.
3/18: THE BRIDGE SERIES
This online performance brings together artists and scholars to discuss the connections between classic and contemporary theater. Speakers will explore the artistic process, classic texts, and Baltimore Center Stage's own production history. Baltimore Center Stage. 7 p.m. Free-$10.
3/18: URBAN BIRDS AND BOURBON STIRRED
Susie Creamer, director of the Patterson Park Audubon Center, hosts a livestream discussion on the ways in which Baltimore's communities are fostering diverse bird species, as well as solutions to keeping the wildlife in the city despite rising environmental issues. Irvine Nature Center. 7:30 p.m. $20.
3/18: HOESY CORONA
This virtual conversation is led by Mexican-born, Baltimore-based artist Hoesy Corona, whose work across multiple mediums examines the implications of being a queer Latinx immigrant, during an exploration of the Walters' own collection. The Walters Art Museum. 5:30 p.m.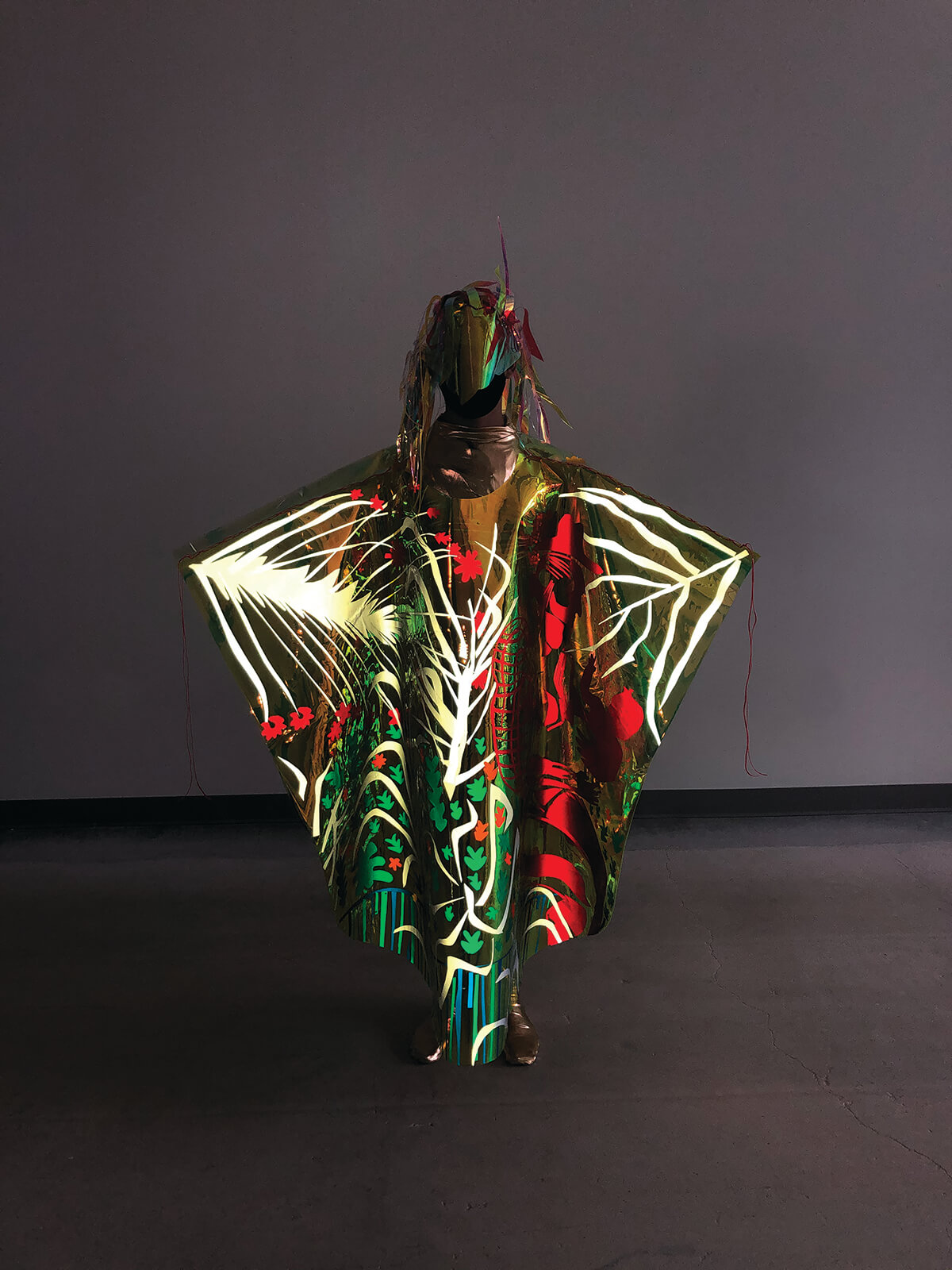 3/20: VIRTUAL CITYLIT FESTIVAL
In collaboration with the Enoch Pratt Free Library, the CityLit Project brings its beloved annual celebration of literature to online audiences, with events throughout the month, and an all-day Saturday festival. Enoch Pratt Free Library. 10 a.m.- 5 p.m.
TO 3/20: UMI SAYS
In this Main Gallery exhibition, works by regional artist Qrcky will explore the loss of empathy and reflect on themes ranging from daily routine to social commentary. Creative Alliance. 1-8 p.m.
TO 3/20: SHE KNEW WHERE SHE WAS GOING
This exhibit features five quilts from artists of Gee's Bend, Alabama, which is home to generations of Black craftswomen whose quilts represent a crucial chapter in the history of American Art. The Baltimore Museum of Art. Times vary.
TO 3/20: BRIGHT
This Creative Alliance exhibit brings together 10 Black American artists in the Highlandtown gallery, with works across different mediums showcasing authentic depictions of Black life and forcing viewers to see Blackness in a new light. Creative Alliance. Tue.-Sat. 11 a.m.-7 p.m.
3/20 & 27: GRASSROOTS DESIGNFEST
Now in its fourth year, this now-virtual MICA festival will be hosted over two Saturdays for designers looking to collaborate with other creators and non-profits to solve design problems. Maryland Institute College of Art. 1 p.m.
TO 3/21: MAKE GOOD TROUBLE
Inspired by the words of the late Rep. John Lewis, this exhibition features works by artists and activists from last summer's protests, featuring signs, photographs, buttons, murals, and more. Reginald F. Lewis Museum. Wed.-Sat. 10 a.m.- 5 p.m., Sun. 12-5 p.m. Free-$8.
3/23: CURTIS SITTENFELD
In this virtual discussion partnered with the Baltimore Festival of Jewish Literature, bestselling author Curtis Sittenfeld will discuss her life and work, including 2020's best-seller, Rodham: A Novel. Enoch Pratt Free Library. 7 p.m.
3/25: VIRTUAL TRIVIA: MARYLAND DAY
In this virtual trivia, participants can test their knowledge of Maryland's history while exploring the new Discover Maryland exhibition. MCHC staff will answer questions and hold a live conversation for viewers to learn how the state's founding inspired its arts, culture, and innovation. Maryland Center for History and Culture. 4 p.m. 
3/26: HOT CLUB OF BALTIMORE 
This musical group infuses traditional jazz and French waltzes into their work with multiple instruments, including the guitar, bass, violin, drums, and horn. In this livestream concert, vocalist Alexis Tantau will perform in her native Occitan language. An Die Musik Live. 7 p.m. $10.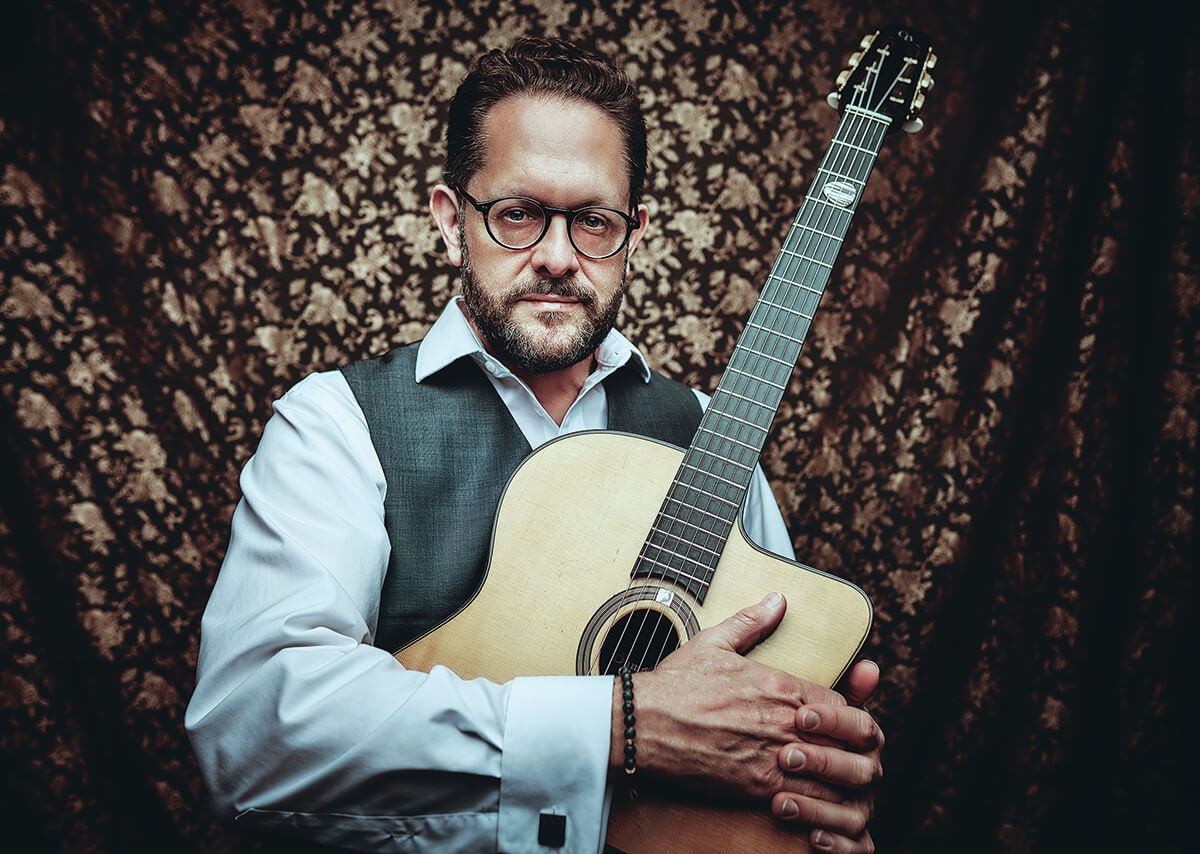 3/27: PRATT GENEALOGY LECTURE
Nationally recognized lecturer, genealogist, and immigration research expert Rich Venezia will virtually present topics on immigration, naturalization, and U.S. citizenship. Venezia's expertise includes 20th-century immigrant ancestors and Italian and Irish research. Enoch Pratt Free Library. 10 a.m.-4:30 p.m.
TO 3/28: SPECTRUM OF FASHION
This installation features garments from the MCHC's costume collection, with roughly 100 pieces of women's and men's clothing, accessories, and decorative arts depicting the evolution of fashion in Maryland from 1724 to today. Maryland Center for History and Culture. Wed.-Sat. 10 a.m.-3 p.m. Free-$9.
3/28-9/19: LISA YUSKAVAGE
Co-organized with the Aspen Art Museum, this new exhibit features more than 15 paintings that show the New York-based artist's expansive treatment of landscape on large canvases, imagining entire worlds that are both highly detailed and mysterious. The Baltimore Museum of Art. Wed.-Sun. 10 a.m.-5 p.m.
3/28-9/19: TSCHABALALA SELF
In an effort to reinvent figurative painting, Tschabalala Self creates collage-like canvases from recycled materials to portray overlapping Black figures. The New Haven-based artist's exhibition depicts a female couple in alternate positions, drawing from Henri Matisse's "Two Women." The Baltimore Museum of Art. Wed.-Sun. 10 a.m.-5 p.m.
TO 4/11: JEWS IN SPACE
With a title that pays homage to comic filmmaker Mel Brooks, this exhibit was inspired by rare rabbinical astronomy texts, combining ancient Jewish surveys of the cosmos, modern science ction, pop culture references, and real-life space programs. Jewish Museum of Maryland. Sun., Tue. & Thu. 10 a.m.-3 p.m. $10.
TO 4/28: STRIPES AND STARS
Explore the multifaceted meanings of the American ag through nine beaded artworks created by Lakota women in the early Reservation Period.The Baltimore Museum of Art. Wed.-Sun. 10 a.m.-5 p.m. artbma.org.
TO 4/30: WOMEN OF STEEL
This outdoor exhibition, on the museum's Key Highway fence, highlights the stories of women who worked at Bethlehem Steel's Sparrows Point mill from the 1930s until the mill closed in 2012. The Baltimore Museum of Industry. Daily. Free.
TO 9/5: THE SECRET LIFE OF EARTH
Dive into the depths of nature in this ongoing exhibit that encourages visitors to take care of the planet. American Visionary Art Museum. Wed.-Sun., 10 a.m.-5 p.m. $15.95.
TO 3/2022: DISCOVER MARYLAND
MCHC's newest exhibit explores the changes in Maryland and its people between its 1634 founding and today, reflecting on the state's past and present, as well as the driving forces of its industry, population, and identity. Maryland Center for History & Culture. Wed.-Sat. 10 a.m.-3 p.m. Free- $9.