The List: October 2021
Mark your calendar for these upcoming events.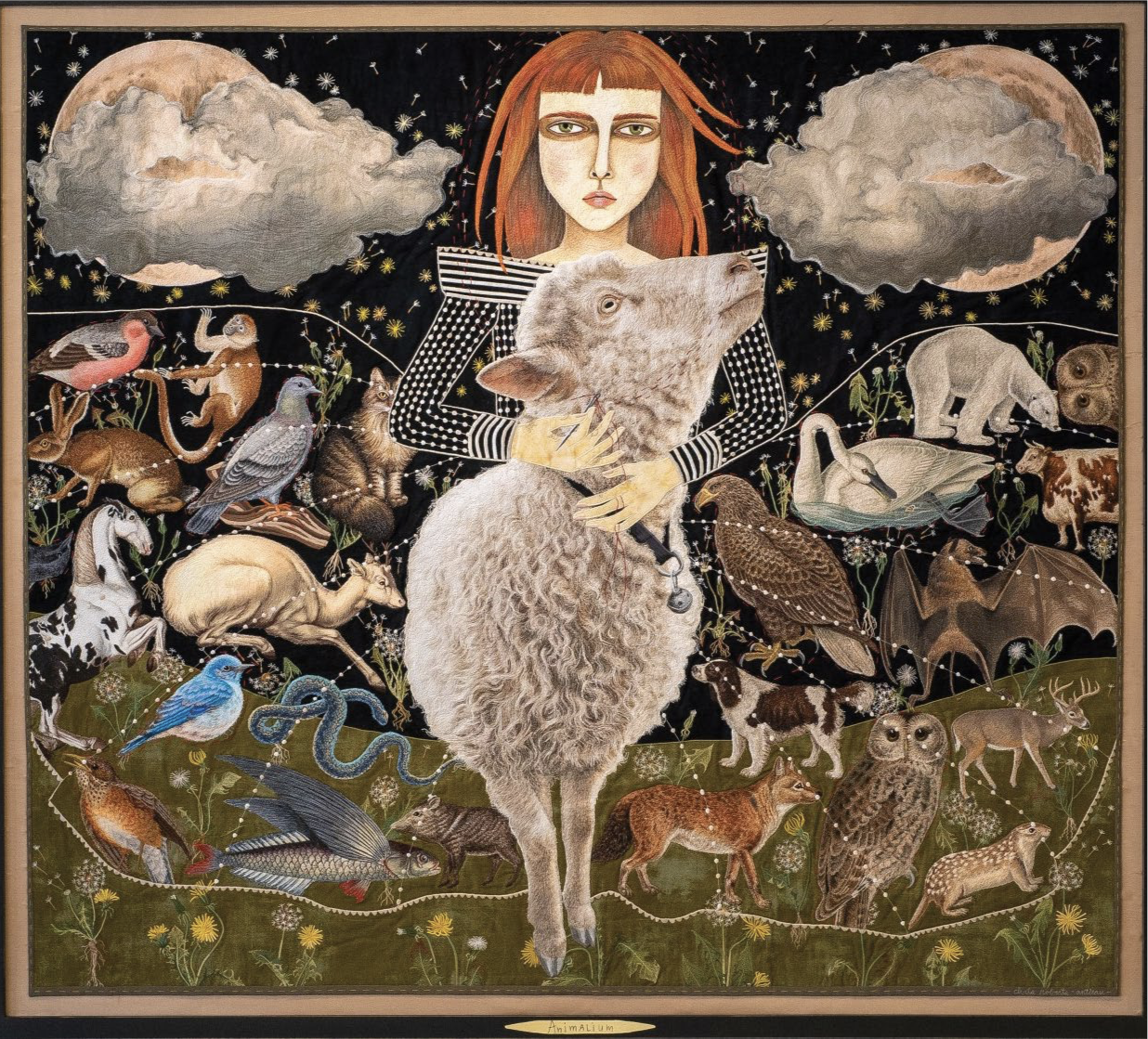 OPENING 10/9: HEALING AND THE ART OF COMPASSION (AND THE LACK THEREOF!)
After more than two decades at the helm of the American Visionary Art Museum, founder Rebecca Hoffberger will be stepping down this March, but not until after she curates her timely final exhibition, Healing and the Art of Compassion (and the Lack Thereof!).
This collection of artworks by visionary artists will explore the symbiotic relationship between the twin powers of healing and compassion. Hoffberger was inspired to create AVAM as an educational and creative space after working with patients in Sinai Hospital's "People Encouraging People" program, where she served as the development director.
Since opening its doors in 1995, AVAM has become a Baltimore institution, embracing its founding goals of self-exploration, individuality, and curiosity, while cementing the city's reputation as a haven for outsider artists. The exhibition is slated to run until September 4, 2022—a few months after Hoffberger's official leave. But her legacy, both within the museum and the local arts community, will continue to live on. —Joy Saha
10/1-31: DOORS OPEN BALTIMORE
This year's month-long celebration of Baltimore architecture will feature more than 40 virtual and in-person presentations, including guided tours and the SAY IT LOUD Maryland exhibition, which debuts on October 1. Locations, times & prices vary.
10/2: DYLAN @ 80
This special music project celebrates the life and legacy of legendary singer-songwriter Bob Dylan, who celebrated his 80th birthday this year. Local band The Complete Unknowns will perform Dylan's most classic and acclaimed tunes alongside special guests. Creative Alliance. 8 p.m. $20-23.
10/2-3: THE INTERNATIONAL EDGAR ALLAN POE FESTIVAL & AWARDS
This annual celebration of one-time Baltimore resident Edgar Allan Poe commemorates the 172nd anniversary of the poet's death with events that include a tour of his Baltimore home and the grand opening of an exhibition exploring his influences in lm and fashion. The Edgar Allan Poe House & Museum. Times & prices vary. Free- $200.
10/2-3: THE BALTIMORE TRIATHLON
The 2021 Baltimore Triathlon will span two days, feature men's and women's sprint and relay championships, and challenge beginners and seasoned runners alike in Baltimore County. Hammerman Area at Gunpowder State Park. 8 a.m.-12 p.m. $65-115.
10/2-3: FELLS POINT FUN FESTIVAL
Explore a diverse array of food, arts, crafts, fashion, and more in this annual celebration of the waterfront neighborhood of Fells Point. Eli Young Band and Spin Doctors headline the music performances along Thames Street. Sat. 11 a.m.-8 p.m., Sun. 11 a.m.- 7 p.m.
TO 10/3: FRIEDA TORANZO JAEGER: THE PERPETUAL SENSE OF REDNESS
This Mexican artist breaks down stereotypical images of hypersexualized femininity using oil paint and embroidery styles. The Baltimore Museum of Art. Wed.-Sun. 10 a.m.-5 p.m.
10/3-1/2/2022: A MODERN INFLUENCE: HENRI MATISSE, ETTA CONE, AND BALTIMORE
Take a deep dive into the BMA's renowned Cone Collection, founded by Baltimore collectors Claribel and Etta Cone, and explore the friendship and partnership Etta shared with famed artist Henri Matisse. Baltimore Museum of Art. Wed.-Sun. 10 a.m.-5 p.m.
10/5-31: FLYIN' WEST
This all-new Everyman play follows the story of sisterhood and race as four Black women settle together in the all-Black town of Nicomendus, Kansas, and strive to better the lives of their individual families. Everyman Theatre. Times & prices vary.
10/7: FLOCK OF DIMES
Wye Oak frontwoman Jenn Wasner is back with her solo project at the Ottobar, performing from her latest album, Head of Roses, as well as past releases. The Ottobar. 8 p.m. $18.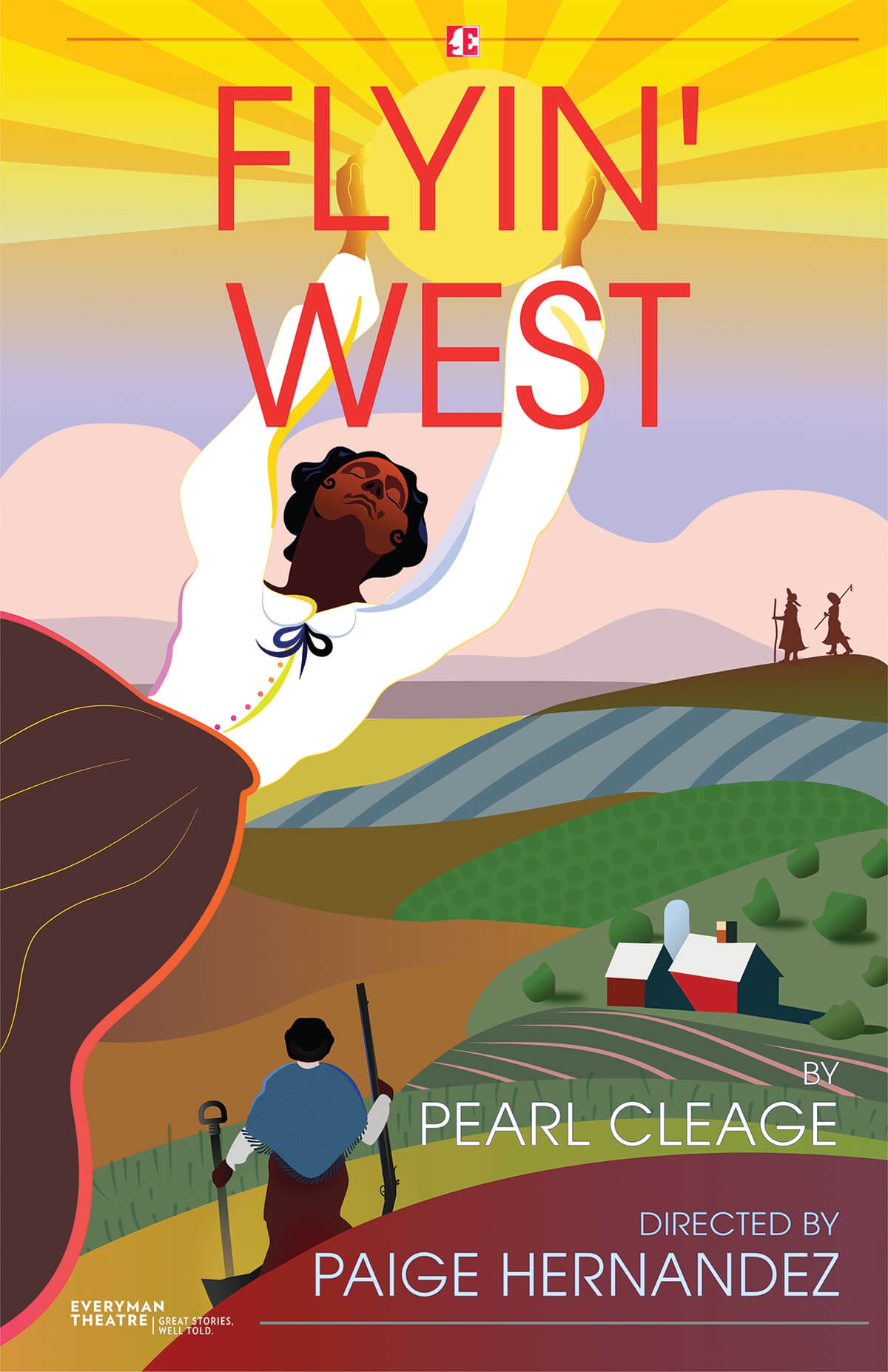 10/8: FANTASY MACHINE
Admire the work of local fashion designers and icons in this experimental fashion show and pop-up shop featuring works by local artists that push boundaries, embody creativity, and celebrate craftsmanship. Current Space. 8 p.m. 
10/9: BALTIMORE RUNNING FESTIVAL
The 20th annual Baltimore Marathon features a live or virtual race with various event distances, with the main event running around the Inner Harbor from Federal Hill to Fells Point. Locations vary. $40-180.
10/9: OFF THE CUFF: PHENOMENAL WOMEN
The Baltimore Symphony Orchestra, led by conductor Michael Stern, will perform a collection of movements that celebrate inspirational women and their achievements. Specific pieces include Bartok's suite from the ballet The Miraculous Mandarin and Valerie Coleman's concerto, "Phenomenal Women." Joseph Meyerhoff Symphony Hall. Sat. 7 p.m. $25-65.
10/10: FEASTIVAL
Enjoy local cuisine from Baltimore's best restaurants, cocktails by the Baltimore Bartenders Guild, and local craft brews at The Sandlot while benefting cystic fibrosis patients and families through the Cystic Fibrosis Foundation. The Sandlot. 1-4 p.m. $75-10,000.
10/13: VOICES: WHEN RELATIONSHIPS HURT
Led by violence prevention advocate and author Bill Mitchell, this live, virtual event focuses on raising awareness about the dangers of domestic violence in relationships. Chana. 7 p.m.
10/14-16: MONTY ALEXANDER TRIO
Jamaican-born, Grammy-nominated pianist Monty Alexander brings his vibrant personality and jazz-inspired music for multiple performances in Harbor East. Keystone Korner Baltimore. 7:30 p.m. $35-45.
10/14-17: MARYLAND 5 STAR
This inaugural event is described as an equestrian triathlon that celebrates Maryland's notable horse and equestrian traditions, with four days of dressage, cross-country, and show-jumping competitions in the rolling countryside of Cecil County. Fair Hill. 8 a.m. $15-850.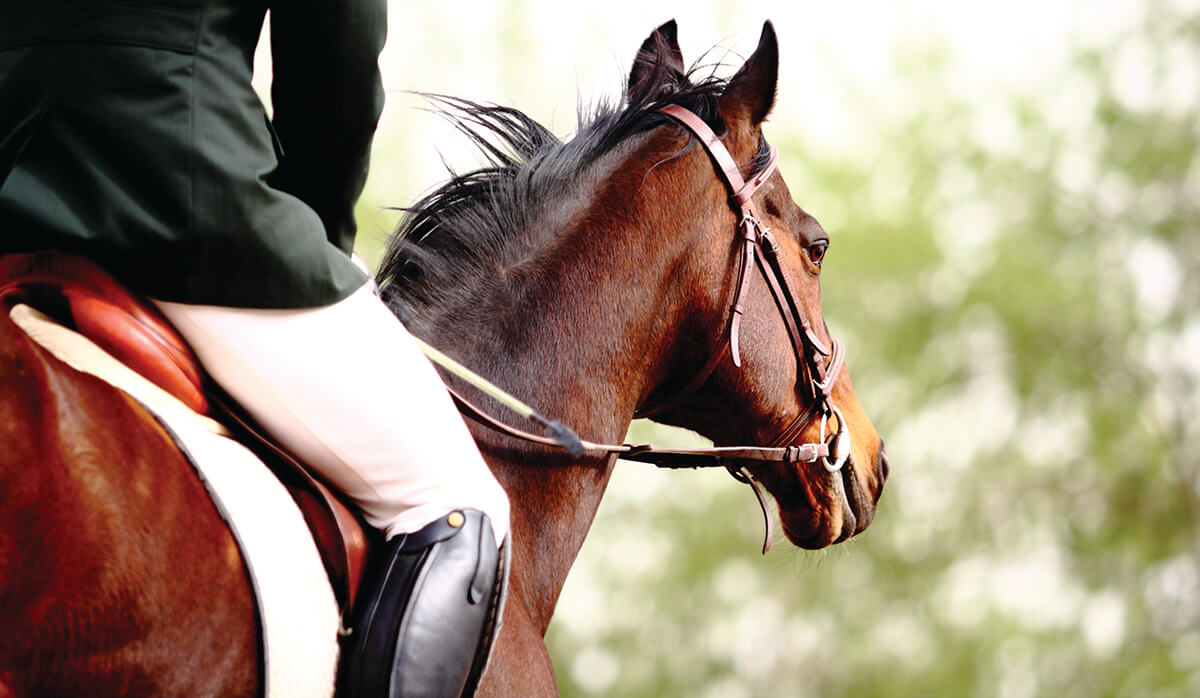 10/15: TEDDY BEAR PJ PARTY
Learn about science after hours at the Maryland Science Center, with kids encouraged to bring their favorite stuffed animal for this pajama party to help with scavenger hunts and stargazing. Maryland Science Center. 5-8 p.m. $25.
10/15-11/12: LOU JOSEPH
Local artist and Institute of Contemporary Art Baltimore founder Lou Joseph presents a solo exhibition of his paintings at Current Space in the Bromo Arts District. Current Space. Fri.-Sat. 1-5 p.m.
10/15-16: BLACK CHOREOGRAPHERS FESTIVAL
This interactive, educational experience immerses viewers into the world of Black-centric choreography and the artistry of dance. Learn more about the versatile artform through performances by creative groups and movement artists. Creative Alliance. Fri. 7 p.m., Sat. 10 a.m.-3 p.m. $10-45.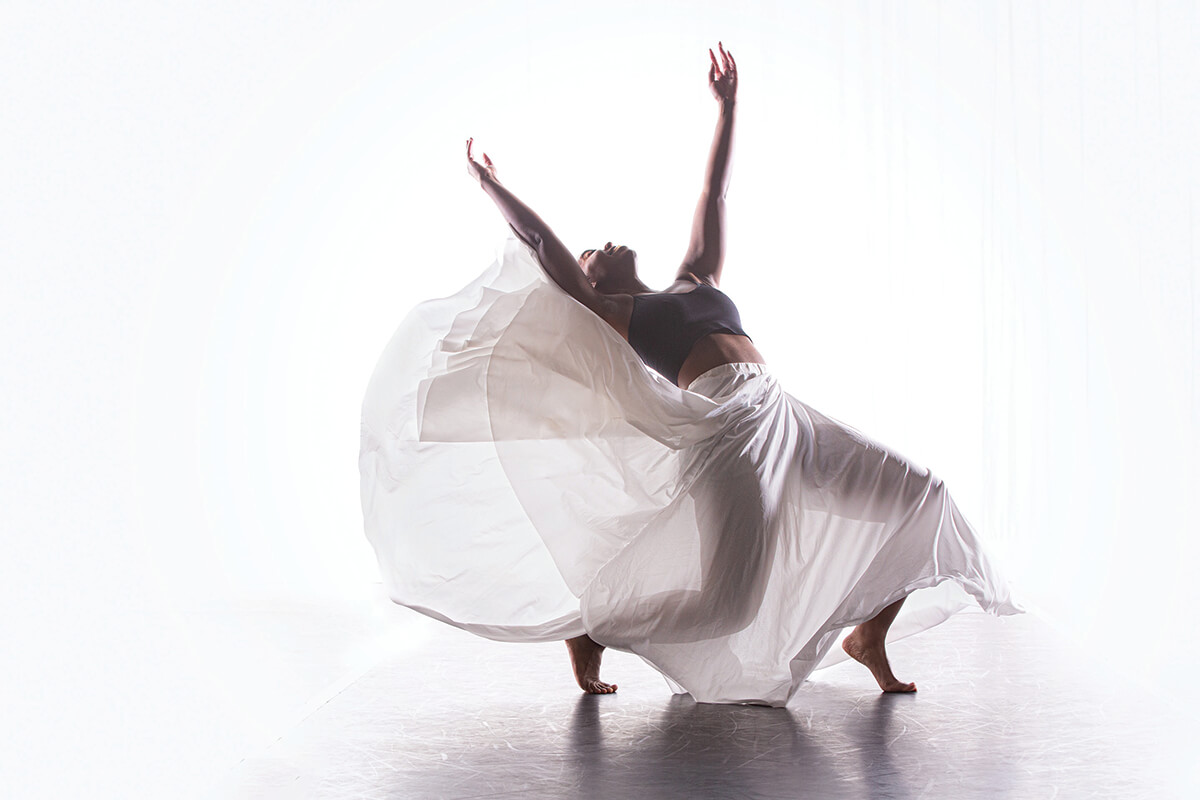 10/15-17: THE FALL MARYLAND HOME & GARDEN SHOW
This year's Home & Garden show features home-improvement exhibitions, seminars, competitions, and design experts, such as HGTV's and DIY Network's Jeff Devlin. Maryland State Fairgrounds. 10 a.m.-6 p.m. Free- $9.
10/15-17: CELEBRATING JOHN WILLIAMS
This three-night Baltimore Symphony Orchestra tribute concert celebrates acclaimed composer John Williams' countless lm scores for popular movies, including Schindler's List, Jaws, Jurassic Park, and more, led by principal BSO Pops' conductor Jack Everly. Joseph Meyerhoff Symphony Hall. 8 p.m. $25-80. 
TO 10/16: SOMETHIN' TO SAY
Curated by art historian Key Jo Lee, and co-curated by New York artist Felandus Thames, this new exhibition displays the work of 10 Black artists who have a deep connection to "The South." Galerie Myrtis. Tues.-Sat. 2-6 p.m.
10/16: THE WALTERS GALA 2021: ARMOR & ADORNMENT
The Walters Art Museum has reopened its doors just in time for its annual gala and all-new exhibition, "Betty Cooke: The Circle and the Line." Guests can attend either a virtual or in-person experience, including dinner in the museum galleries. The Walters Art Museum. Times & prices vary. 
10/16: ALL THINGS GO MUSIC FESTIVAL
Don't miss this regionally loved music festival, featuring an all-star lineup of indie acts such as HAIM, Charli XCX, Cautious Clay, and more outside in Columbia. Merriweather Post Pavilion. 12 p.m. $79.40-495.
10/16-17: U.S. OYSTER FESTIVAL
Kick off oyster season at the 55th annual U.S. Oyster Festival in St. Mary's County, with food, music, and the main event: the national oyster shucking competition. U.S. Oyster Festival. Sat. 10 a.m., Sun. 11 a.m. Free-$10. 
10/18-19: IRIS DEMENT WITH ANA EGGE
Country-folk singer-songwriter Iris DeMent, whose '92 debut album, Infamous Angel, was hailed "an essential album" by Rolling Stone, performs her most recent singles in Highlandtown. Creative Alliance. Mon. 7 p.m., Tues. 7:30 p.m. $37-40. 
10/21-23: GARDEN GLOW FESTIVAL
Celebrate the fall season with art, entertainment, and activities while admiring hundreds of jack o' lanterns carved by local artists, businesses, and neighbors at Ladew Gardens. Ladew Gardens. 5-9 p.m. Prices vary.
10/22: SUPER SCIENCE SLEEPOVER
Let your little ones sleep over at the Maryland Science Center and learn all about wizardry while creating their own wand crafts, brewing their own potions, and casting muggle-style magic spells. Maryland Science Center. 5:30 p.m.-9 a.m. $40-45. 
10/22-24: BALTIMORE COMIC CON
After a year hiatus, Comic Con is back for its 22nd year. Costumed fans can mingle with comic book writers, artists, and editors, including heavyweights from Marvel and DC Comics. Baltimore Convention Center. Fri. 1-7 p.m., Sat. 10 a.m.-7 p.m., Sun. 10 a.m.-5 p.m. $30-400.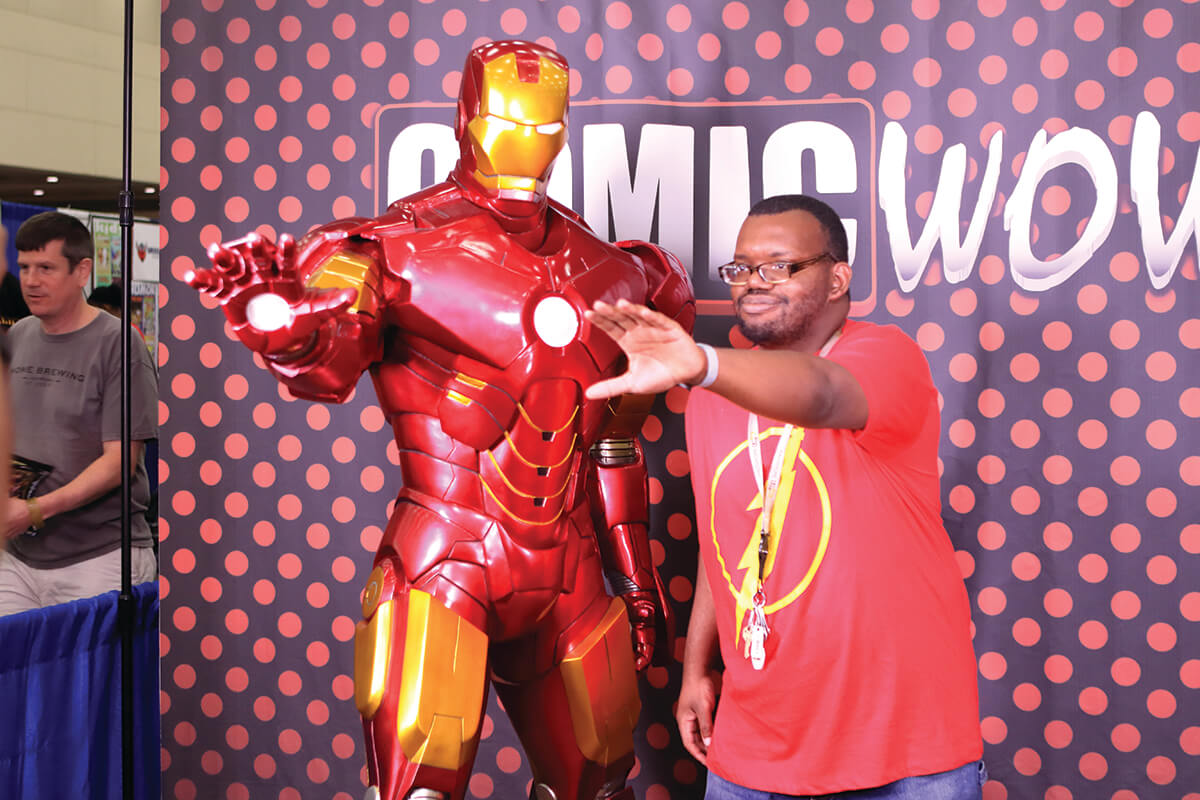 10/23: BROWN SUGAR BAKE-OFF: A BLACK WOMAN PLAY FESTIVAL
The new Two Strikes Theatre Collective presents its second annual virtual theater festival to celebrate Black women creatives and focus on themes of identity, body, and shared experiences. Two Strikes Theatre Collective. Times & prices vary.
TO 10/24: MARYLAND RENAISSANCE FESTIVAL
In the woods of Anne Arundel County, travel back in time to the fantastical villages of King Henry VIII's court during the annual Renaissance Festival. Don your chain mail and animal furs to catch jousting matches, eat massive turkey wings, drink mugs of mead, and more throughout the end of summer. 1821 Crownsville Rd., Annapolis. Sat.-Sun. Times vary. Free-$28.
10/24: MARIN CONDUCTS RACHMANINOFF
Conductor Marin Alsop returns this season to lead the orchestra in a performance of Till Eulenspiegel's Merry Pranks by Strauss, a comic tone poem, and COLOR FIELD by composer Anna Clyne. Pianist Lukáš Vondráek also joins Alsop and the orchestra for a performance of Rachmaninoff's epic Piano Concerto No. 2. Joseph Meyerhoff Symphony Hall. 3 p.m. $30- 70.
10/24: HARBOR HARVEST FALL CHILDREN'S FESTIVAL
Kickstart the fall season with family-friendly fun and games, such as an interactive hay maze, petting zoo, pony rides, live music, and more along the Inner Harbor. Rash Field Park. Sun. 11 a.m.-2 p.m.
10/24: OKTOBERFEST 5 MILER
Celebrate fall with a 5-mile run through Columbia and post-race party sponsored by Hysteria Brewing Company in Howard County, with a portion of proceeds to benefit Bridges to Housing Stability. Charm City Run. 8-11 a.m. $50-55. 
10/25: STEELY DAN
These legendary Rock and Roll Hall of Famers return to Baltimore with greatest hits from the '70s, '80s, and '90s, such as "Dirty Work" and "Do It Again." Hippodrome Theatre. 8 p.m. $103-578.
10/29: CBMM OYSTERFEST
Celebrate Maryland's favorite bivalve at this year's OysterFest at the Chesapeake Bay Maritime Museum in St. Michaels on the Eastern Shore. Enjoy live music, oyster stew and oyster slurping competitions, and boat rides on the venue's historic fleet. Chesapeake Bay Maritime Museum. 10 a.m.-4 p.m. Free-$18.
10/30: ZOMBIE ZOOM 5K
Stride into spooky season with this zombie-themed, costumed-encouraged 5K through Gwynns Falls Leakin Park. Charm City Run. 8-11 a.m. $5-25.
10/30: FAMILY CONCERT: THRILLS & CHILLS!
Throw on your favorite Halloween costume and enjoy a thrilling performance filled with spooky tunes, goblins, ghosts, and magic galore. This family-friendly concert features classical music from popular Halloween movies, such as Ghostbusters, and encourages young children to fuel their own imagination. Joseph Meyerhoff Symphony Hall. 11 a.m. $15-20.
10/30: PORT TO FORK 6K
Walk or run around the harbor and Fort McHenry in the 25th annual Port to Fort 6K by the Believe In Tomorrow Children's Foundation, with Halloween costumes encouraged and a post-race party. Believe In Tomorrow Children's Foundation. 8:30 a.m.-12 p.m. $15-35.
10/30: HALLOWEEN BALTIMORE 2021
Returning for its eighth year at the Maryland Science Center, Halloween Baltimore 2021 features a long lineup of some of Baltimore's best music acts, including Cris Jacobs, Psycho Killers, and the Baltimore Boom Bap Society, plus vinyl spun by DJ Rob Macy. Maryland Science Center. 7 p.m.-1 a.m. $49-99.
TO 10/31: SCREEN HOUSE
This months-long exhibition highlights video and multimedia works from a rotating collection of local film artists focusing on Baltimore's past and how cities were affected by forced labor, colonization, and war, with Kandis Williams' work on display through the end of October. Baltimore Museum of Art. Wed.-Sun. 10 a.m.-5 p.m.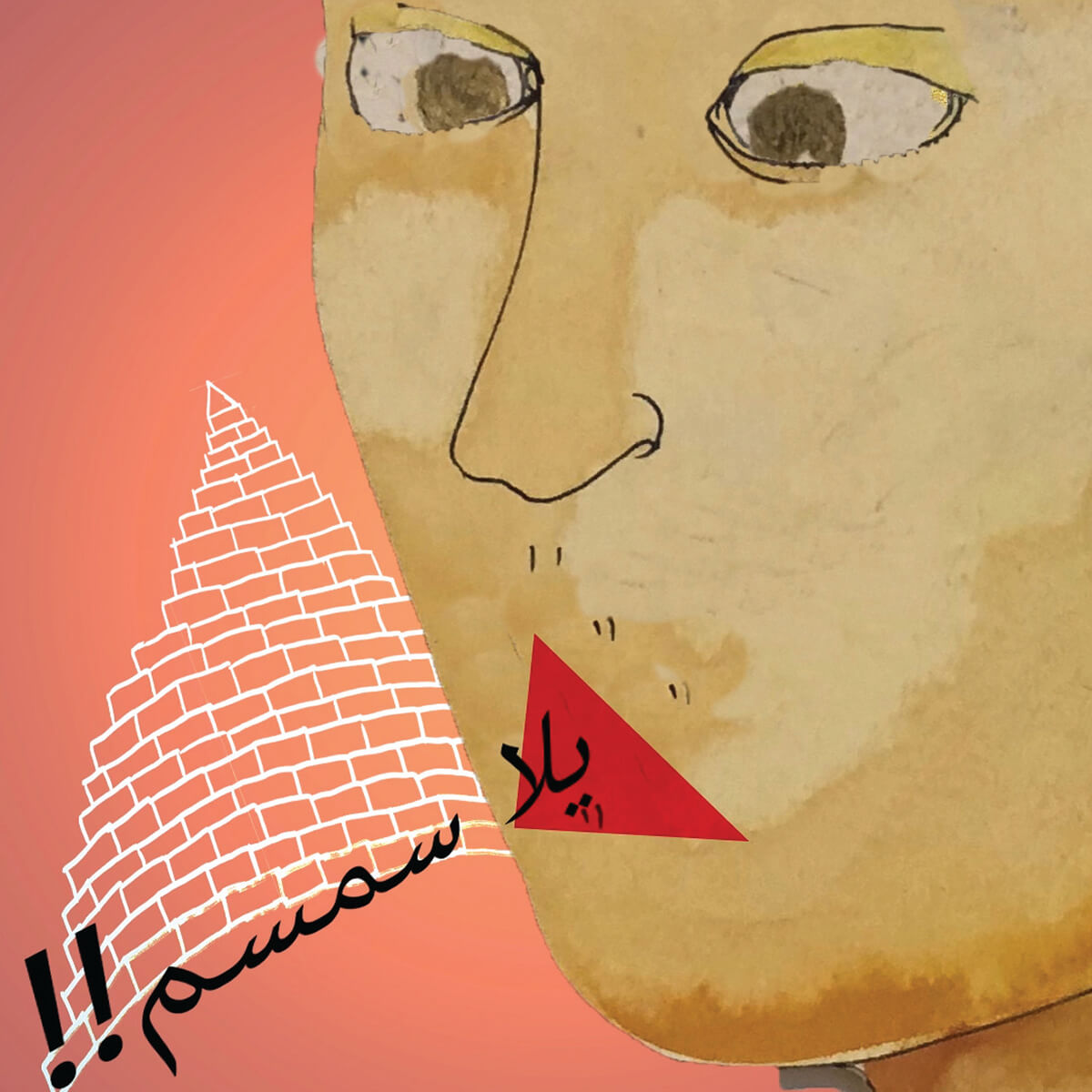 TO 12/19: WOMEN BEHAVING BADLY: 400 YEARS OF POWER & PROTEST
Spanning the Renaissance through the 20th century, this multimedia exhibition depicts women who de ed societal standards and patriarchal authority throughout history. The Baltimore Museum of Art. Wed.-Sun. 10 a.m.-5 p.m.
TO 1/2/2022: ANIMATIONLAND
Delve into the world of animation and storytelling in this new interactive experience for all ages at Port Discovery. Port Discovery Children's Museum. Wed.-Sun. 10 a.m.-1 p.m., 2-5 p.m. Free-$19.95.
TO 7/30/2022: LOSING WINTER
Through a range of photographs, this exhibition portrays Marylanders' reflections on past winter seasons. As the state's climate changes, their recollections detail a sense of personal loss. Maryland Center for History & Culture. Wed.-Sat. 10 a.m.-3 p.m. Free-$9.