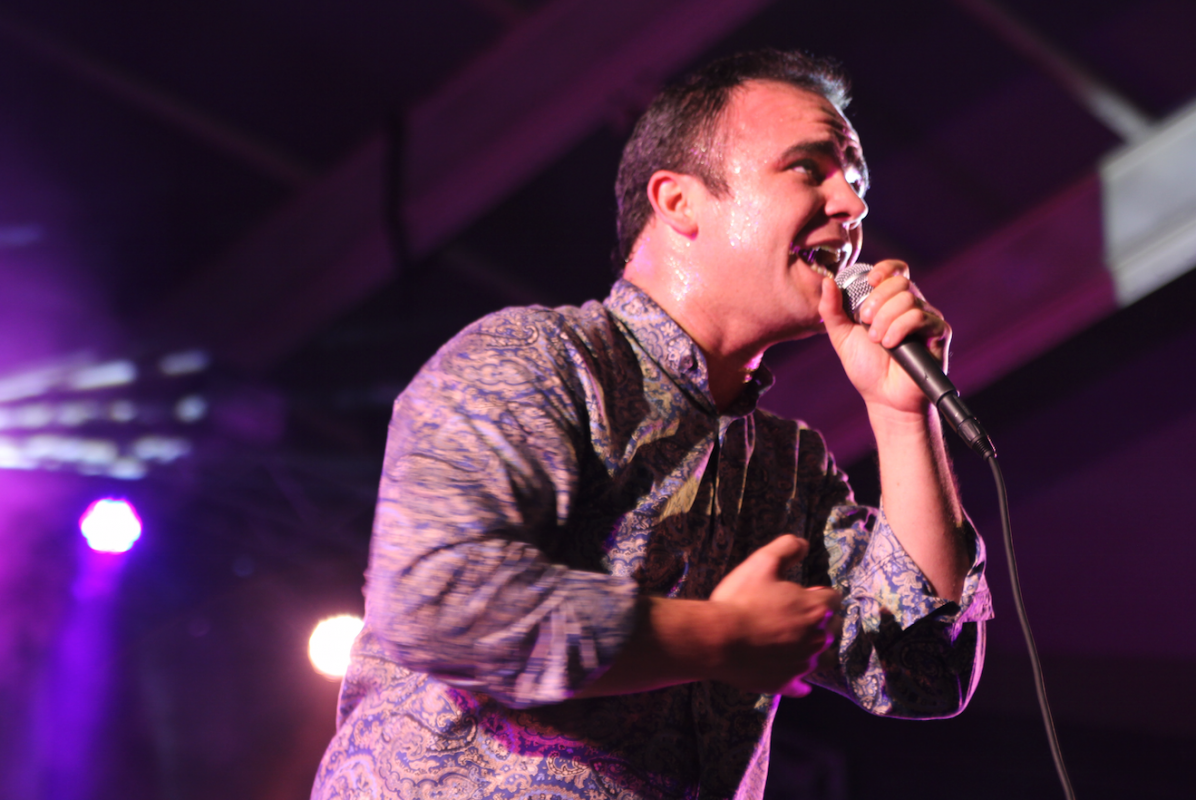 Photography by Meredith Herzing
Five things to eat, drink, see, hear, and do with your Charm City weekend.
EAT
3528 Chestnut Ave. 7 a.m.-2 p.m. Free.
After the closure of B. Doughnut in Hampden last fall, we feared for the future of our Saturday morning sugary fix. Luckily, Center Cut Doughtnuts swooped in to save the day, and this weekend, they open their new digs on Chesnut Avenue, featuring pillowy pockets filled with delicious and unexpected flavors. Think Brown Butter, Cannoli, Peanut Butter Chocolate Pretzel, and, our favorite: The Orioles Magic, complete with Grand Marnier and orange juice icing. The opening party will include giveaways, prizes, and new menu selections. But don't be late; the first person in line will win a dozen free doughnuts, while the next four people will receive a half-dozen fritters.
DRINK
18 E. Cross St.
After four years of work, the Crossbar der Biergarten has finally made its debut in Federal Hill. As soon as it opened, lines formed down Cross Street as rambunctious residents were eager to down the giant German beer hall's overflowing steins and Bavarian soft pretzels. This weekend, grab a seat at the communal tables, soak up the sun from the glass ceiling, admire the bar's living ficus tree, and cheers "prost" with half liter and full liter draughts, as well as ambitious two-liter boots, filled with both German and local beers.
SEE
218 W. Saratoga St. 7-10 p.m. $40-45.
One of the most anticipated art events of the year, Out of Order is back in Bromo this weekend for the 20th year. The annual spring benefit exhibition and silent auction will feature the works from more than 250 emerging, student, and professional artists from around the region. Event-goers have the chance to acquire unique contemporary art, enjoy an open wine-and-beer bar, try specialty cocktails from Baltimore Cocktail Week, and snack on light bites, with proceeds directly benefitting the programs, exhibits, and artists of Maryland Art Place.
HEAR
Ottobar, 2549 N. Howard St. 8 p.m. Sold out.
This weekend will be a night—er, four nights—of epic proportions. In the midst of their new tour, Future Islands will be swinging into town for a long weekend of shows for their hometown crowd. From Friday through Monday, the local synth-pop band will perform its new album, The Far Field, at the city's quintessential rock venue with your favorite old songs, some kickass new ones, and, in true F.I. fashion, special local guests each night, like funk group Soul Cannon, 83 Cutlass, and soulful singer-songwriter Joy Postell. Despite skyrocketing to indie stardom after their 2014 album, Singles, the trio remains exceedingly proud of its Baltimore roots, and we couldn't be more honored to call them our own. For four nights, see Sam Herring sashay across the stage and let their dreamy dance music pull at your heartstrings until last call.
DO
Cylburn Arboretum, 4915 Greenspring Ave. 9 a.m.-1 p.m. Free.
As we pray for an end to April showers, celebrate the full bloom of spring on some of Baltimore's best outdoor trails. This Saturday, the Baltimore Greenway Trails Coalition hosts the opening day for trails with guided walks, bike rides, and hikes along the Jones Falls, Gwynn Falls and Herring Run trails. To commemorate the fifth year of this green gaiety, the Rails-to-Trails Conservancy will be on site with giveaways from Fuji Bikes and Performance Bicycle. Grab your sneakers, some sunglasses (the clouds will finally part!), and get outside.