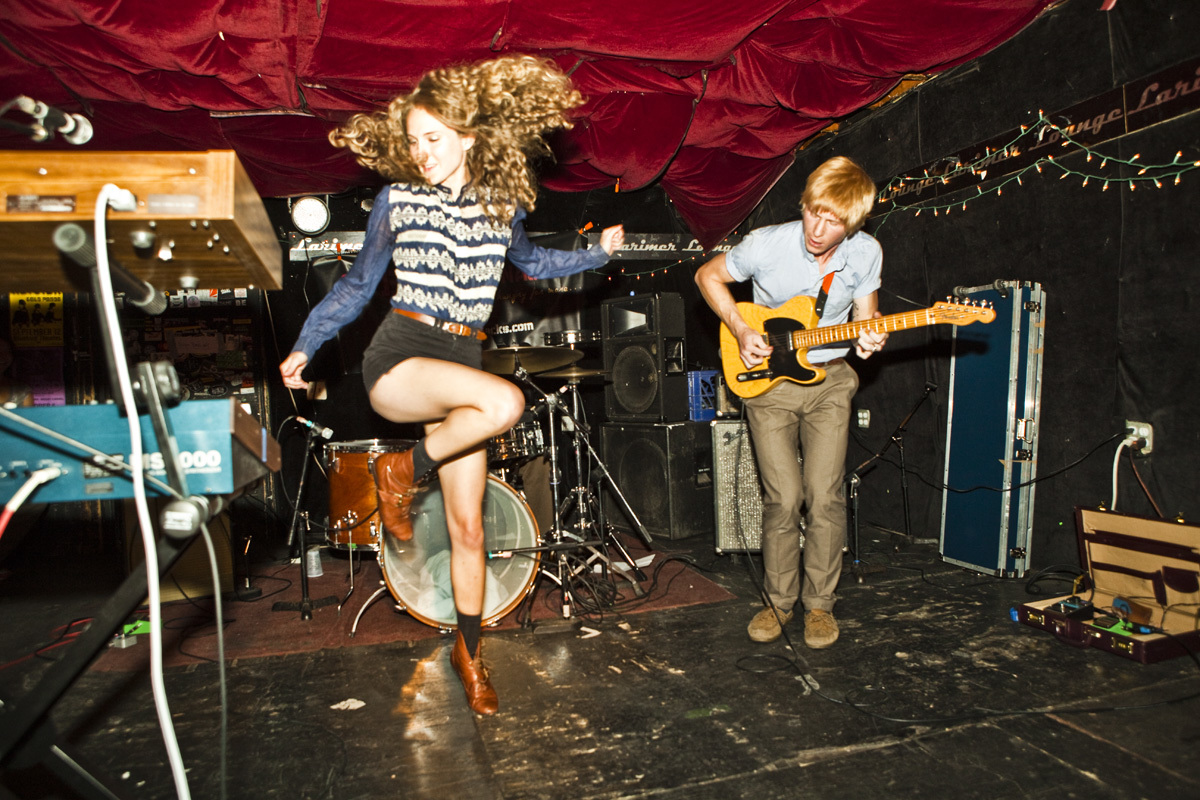 Courtesy of Tennis.
Five things to eat, drink, see, hear, and do with your Charm City weekend.
 EAT
Jailbreak Brewing Company, 9445 Washington Blvd., Laurel. 5-8 p.m. $65.
We're going to keep saying this weekend after weekend: summer will be over before we know it—go out and eat yourself some crabs! On Saturday at Jailbreak Brewing, dig into a heap of hot red beauties and, of course, the brewery's craft beers like Feed the Monkey wheats and Jalapeno Scoville IPAs. Alongside the all-you-can-eat crabs, dig into Southern fare like pit beef, corn on the cob, and coleslaw. Best of all, it will all go down to the roots-rock sound of acclaimed Annapolis musicians Pressing Strings. We're pretty sure they're going to be one of the next big things.
 DRINK
Union Craft Brewing, 1700 Union Ave., Ste. D. 6 p.m.-12 a.m. $30-60. 410-467-0290.  
We can't believe it's been five years since we started drinking Union Craft beer. Within a few sips, we fell head over heels for its Duckpin pale ale and, shortly thereafter, we became lifetime regulars at its communal taproom in Woodberry. From there on out, whenever we saw those colorful, cold cans—be it the simple blue Anthem, the Johnny Depp-bedecked Rye Baby, or the mini-golf scene on the sour gose Old Pro—we knew what we were ordering. Head to the place that started it all to celebrate the brewery's half-decade in business and its bright future. The founders will pour a bevy of new, classic, rare, and cask drafts until midnight, as local food favorites Gypsy Queen, Ekiben, and The Local Oyster will be on hand to help soak up the suds. Biggest of all, beloved indie band Big In Japan will be in tow, performing live for the first time in 10 years.
 SEE
Baltimore Theatre Project, 45 W. Preston St. Times & prices vary. 
It's not every day that a 1960s science-fiction novel gets turned into a ballet, but the Baltimore art scene always loves to throw a good curveball. For one weekend, join the Vaught Contemporary Ballet as they depict Frank Herbert's 1965 bestseller—notably the best-selling science fiction of all time. Like the work of literature, the audience will follow the tale of Paul Atreides and his family's battle to protect the highly coveted desert island, while dancers explore topics of politics, religion, sexism, and ecology. Admire their movements against the backdrop of a feudal, futuristic universe.
 HEAR
Ottobar, 2549 N Howard St. 9 p.m. $15. 
Interestingly enough, Patrick Riley and Alaina Moore of Tennis had a connection to Charm City since their second single, "Baltimore," rocked the charts back in 2010. The husband and wife indie-pop duo bring their dreamy lo-fi sound to Baltimore's beloved rock venue, performing their new album, Yours Conditionally. The band's retro energy is perfect for the fading summer vibes of August with cool riffs and mellow electro melodies.
 DO
Oriole Park at Camden Yards, 333 W. Camden St. 8 a.m. $20-45. 
Break out those dusty Nikes and run, jog, or walk for a good cause this weekend. During this Orioles-themed event, the 3.1-mile course starts with pre-race warm ups with Oriole Bird and music and entertainment, and finishes with post-race refreshments at Camden Yards. Since 2013, the race has raised more than $413, 000 for the Casey Cares Foundation, a nonprofit that provides personalized programs for critically ill children and their families, and this year's top winners and fundraiser will be announced at the O's pre-game ceremony against the Detroit Tigers.