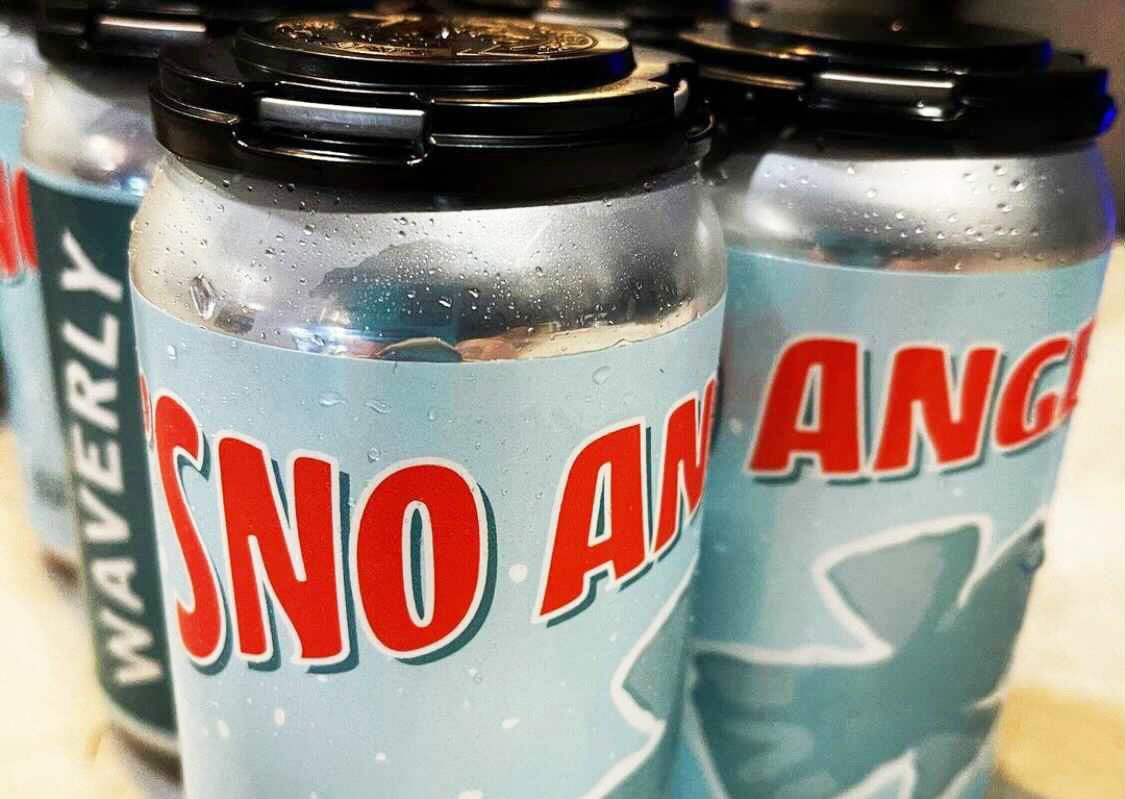 Waverly Brewing is releasing three new cans, including its Sno Angel Tangerine Witbier, on Friday. —Waverly Brewing Company
---
EAT
Various locations. 
In his first official address Wednesday, Mayor Brandon Scott introduced a new series of COVID-19 restrictions—including the closure of food service establishments for indoor and outdoor dining until further notice—effective Friday at 5 p.m. In ever-resilient Baltimore fashion, perhaps sensing another shutdown, a number of local restaurants had already decided to ditch traditional dining service for carryout and delivery options ahead of the winter months. And as the rest follow suit, they could use our support. This weekend, why not help a local eatery out by ordering in? Swing by Clavel for a burrito to-go (your choice of filling, cheese, rice and frijoles comes wrapped in a flour tortilla.) Or celebrate this year's Festival of Lights with a mouthwatering meal from Woodberry Kitchen that includes slow-roasted brisket and sea-salty latkes served with applesauce and sour cream. Wherever you decide to order in, every bit helps to support the local food and beverage industry during these challenging times.

DRINK
Waverly Brewing Company. 1625 Union Ave. Suite C. 2 p.m.
This Friday, Waverly Brewing Company is making things merry and bright with the release of two new festive cans, as well as the return of its flagship No Kings American Pale Ale. Visit the brewery's online shop to score a six-pack of pours like the 'Sno Angel Tangerine Witbier. Brewed at 6.3 percent, this wintery sip offers citrus and spice, featuring flavors of chamomile, orange peel, and coriander. Or satisfy your craving for something sweet with a six-pack of Chocolate Therapy Double Chocolate Brown Ale. Brewed at 7.2 percent and made with chocolate and caramel malts, this blend takes after holiday treats with notes of vanilla, molasses, and Belgian cocoa. Stop by the Hampden brewery to pick up a pack, then head home to queue up a holiday movie to enjoy with your cup (or can) of cheer.
SEE
Virtual. 7 p.m. $10-20
As 2020 comes to a close, we could all use a good laugh. Get cozy on the couch and tune in for an evening of true, personal tales and other festive fun with The Stoop Storytelling Series' virtual holiday event. Hosted by WYPR's Aaron Heckin and broadcast live from the Creative Alliance, the showcase will feature holiday comedy sketches from the Maryland Improv Collective, a musical performance by Micah E. Wood, and magic from Jacob Greenwald.
HEAR
The Gordon Center at the JCC of Greater Baltimore. 5:30 p.m. $5 
Nationally renowned Jewish rocker Rick Recht is kicking off the fourth night of Hanukkah with an evening of virtual festivities and family fun. Purchase tickets online before the big night—be sure to check your email for the event password before entering—then stop by the JCC to pick up a free family participation kit. Each comes complete with materials, activities, and ritual items designed to help you follow along with the virtual concert. Then at 5:30, tune in as Recht takes the stage for an unforgettable evening of songs, stories, and blessings led by members of Baltimore's Jewish community.
DO
Arthritis.org. Times vary. $35.
This weekend, help the Arthritis Foundation break a Guinness World Record. Take part in this annual race for charity wherever you are, from your favorite 5K route to moving on your treadmill, with every participant receiving a T-shirt, sticker, and medal. Join runners across the country in a race to pull off the world's largest remote 5K held in 24 hours. First, log your virtual race on the RunGo app and select your Jingle Bell Run route. Then, be sure to complete your run between 12:00 p.m. Saturday and 12:00 p.m. Sunday for your chance to get in on the record-breaking fun.