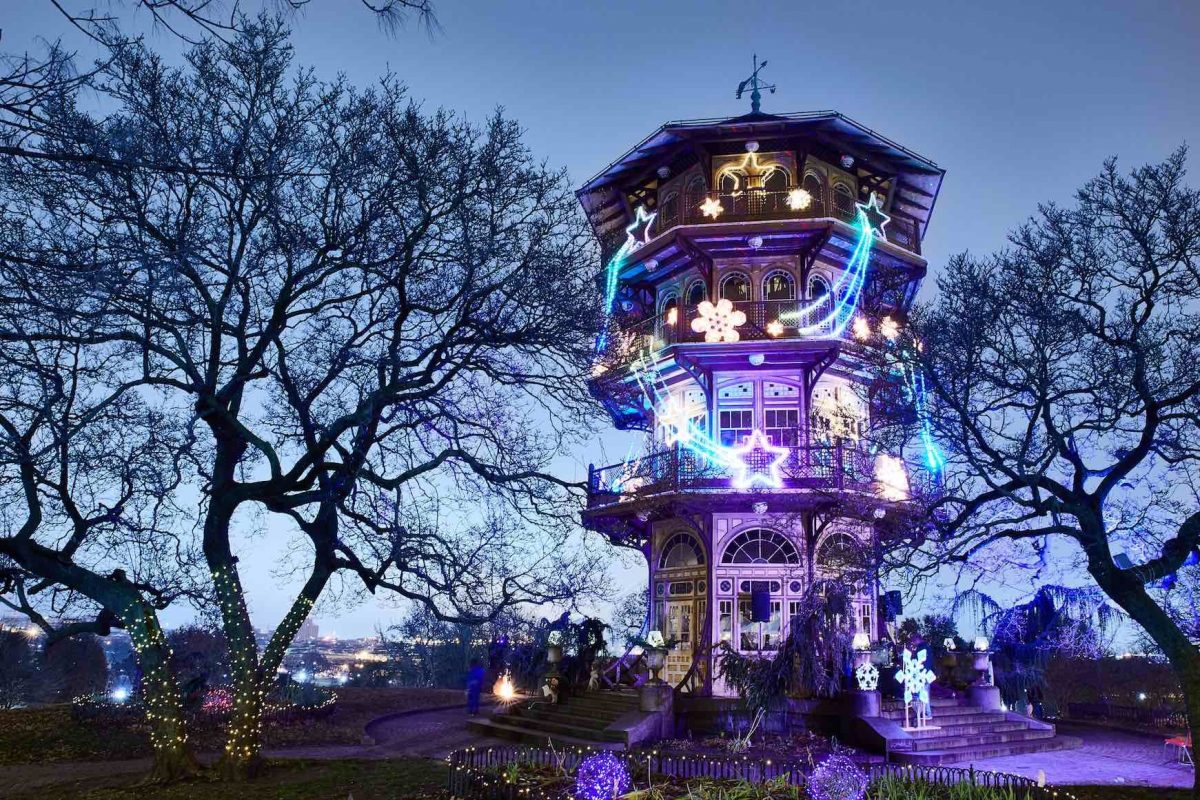 Photography by Brian O'Dougherty
EAT
Union Craft Brewing, 1700 W. 41st St. $75.
Although we still miss the locally sourced lamb chops and steak cuts from now-closed Parts & Labor, former head chef and butcher George Marsh is keeping its spirit alive through his new venture, Heritage Smokehouse. In preparation for the restaurant's opening in early 2020, the Heritage team is serving up this feast of epic proportions at Union Craft Brewing, with everything from smoked pork belly and spare ribs to pig heads and kielbasa. This meat-lover's dream also includes sides like local vegetables and suggested beer pairings from Union's tasting team.
DRINK
Mahaffey's Pub, 2706 Dillon St. 10 a.m.-7 p.m. Free.
Mahaffey's Pub is a longtime Canton staple for its no-frills attitude, drink specials, and annual all-day holiday block party. Bring the kiddos early for pictures with Santa, face-painting, and a toy drive for the Saint Francis Neighborhood Center, and then stick around for snacks by Snake Hill Food Truck. But the main attraction of the party is what will keep you warm all day: Flying Dog beers as well as spiked hot cocoa and apple cider.
SEE
Patterson Park, 27 S. Patterson Park Ave. 4:30-8:30 p.m. Free.
Watch as the stars and snowflakes that decorate the Pagoda turn on during the fifth annual lighting at Patterson Park. Bring the whole family to the park to meet Santa and other holiday characters, squeeze in some holiday shopping with local gift vendors, or donate to the toy drive. Plus, this much-anticipated community kick-off doesn't end once the park's centerpiece is lit, but instead, welcomes locals to stay into the evening with tons of food trucks and live music to keep the celebration going.
HEAR
Lithuanian Hall, 851 Hollins St. 8-11 p.m. $6.
Let's face it: This is a stressful time of the year. Between last-minute holiday shopping and work performance reviews, we could all use an excuse to let loose and dance the stress away. Luckily, one of the city's most beloved dance parties returns this Friday with an all-out vinyl shindig hosted by famed local DJs Baby Alcatraz and Rob Macy. Boogie down to a mix of Motown hits, funk breaks, big-beat blues, girl groups, swinging instrumentals, and (almost) every other genre at this monthly get-down.
DO
R.House, 301 W. 29th St. 6 p.m.-12 a.m. Free.
This weekend marks the third anniversary of Remington's favorite food hall, and to celebrate, the theme of its all-night birthday party is, well, three. While the family-friendly activities like face-painting, balloon animals, and a scavenger hunt run until 9 p.m., the neighborhood favorite bartenders at R. Bar will be slinging $3 cocktails, boilermakers, and select beers and wines all night long. During the "adult swim" portion of the party, knock back a few edible glitter-infused Jello shots and take a turn at the microphone for a few celebratory rounds of karaoke.