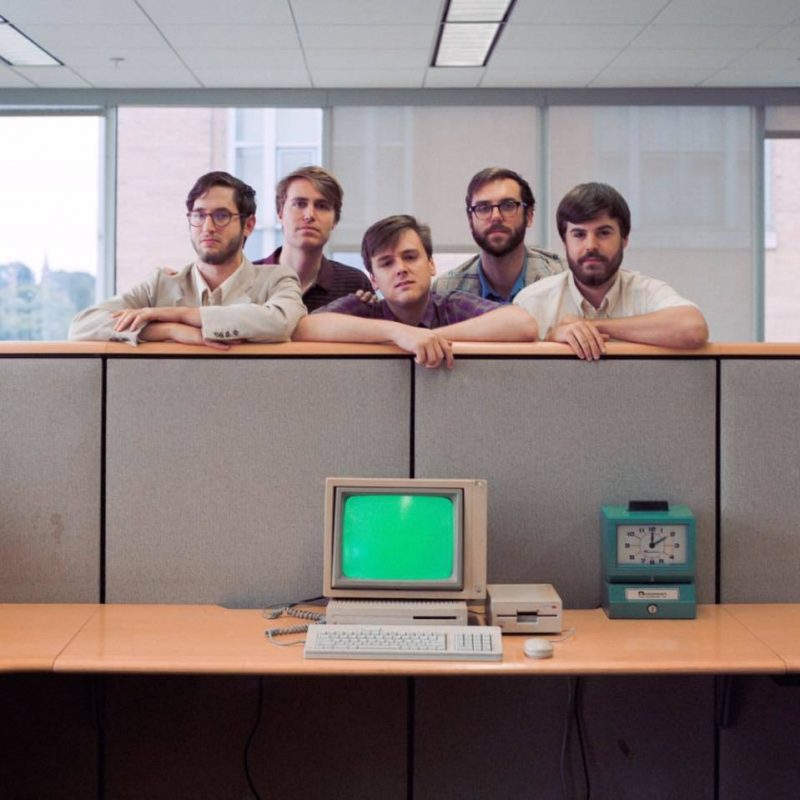 Micah E. Wood
Five things to eat, drink, see, hear, and do with your Charm City weekend.
 EAT
The Motor House, 120 W. North Ave. 12-4 p.m. $20. 410-637-8300.
Three years ago, Chef Catina Smith of Magdalena Restaurant felt inspired by Baltimore's small-batch food businesses and decided to create a mini food emporium to highlight local chefs and food professionals. Now in its third installment, Taste Baltimore is back with 15 food vendors, cooking demos by culinary instructor Chef Egg, and live music. Munch on samples from local favorites like The Elephant, new foodies like Wilde Thyme and Sporty Dog Creations, and watch chefs whip up tasty dishes with mystery ingredients in a Chopped-style competition.
 DRINK
Waverly Brewing Company, 1625 Union Ave. 7 p.m. Free. 443-438-5765. 
This weekend, the Dude abides in Hampden-Woodberry. On Saturday, the Waverly Brewing starts a new tradition with a screening of the 1998 cult classic comedy, The Big Lebowski. Prepare your one-liners and bowling references, then raid your closet for the perfect costume to channel your inner Dude, Donny, or Walter. Think bathrobes, amber-tinged sunglasses, and Viking helmets, as the best dressed guests can win bar tabs and brewery gift cards. 
 SEE
Baltimore Convention Center, 1 W. Pratt St. Fri. 10 a.m.-8 p.m., Sat. 10 a.m.-6 p.m., Sun. 11 a.m.-5 p.m. $14-34. 612-206-3100.
Take cover from the rain this weekend and surround yourself with all things bright and shiny. During this three-day indoor craft extravaganza, browse unique wares from more than 650 contemporary American artists, including Baltimore makers like Ronni Aronin's ceramics, Tigerlillyshop's fun jewelry, and Erin Draper's yoga wear. While there's enough handmade home décor, furniture, accessories, and toys to keep you entertained for hours, don't miss out on specialty pop-up booths featuring wearable art, interior designs, hands-on activities, and even handcrafted whisky tastings.
 HEAR
The Windup Space, 12 W. North Ave. 8 p.m. $8. 410-244-8855. 
When Surf Harp popped up on our radar back in 2016 with its first full-length album, Peel, we were immediately captivated by the vibrant, rollicking sound. This Friday, the indie quintet will release its second album, Mr. Big Picture, and perform the brand-new record—a rambunctious feat that channels the very best of '80s New Wave and post-punk with a Damn The Man mentality— in its entirety with soon-to-be-favorites like "D.I. Cig" and "I Lost You." Guest musicians will perform as well, including fellow local talents Chiffon and Jacober, as well as New York regulars Operator Music Band and Zula. Grab a 12-inch vinyl, featuring a snazzy screen-printed cover by illustrator George Wylesol, to listen on repeat.
 DO
Baltimore Museum of Industry, 1415 Key Hwy. 7 p.m. $95-120. 410-727-4808. 
Let's skip the whole "I do" part and go straight to the reception. At this fake wedding to support the volunteer-and-day-drink nonprofit, Volunteer Untapped, don your best formal attire and spend a lively evening sipping drinks from the open bar, noshing on hors d'oeuvres by Sascha's Catering, and grooving to live music from Moonshine. And of course, as always, this is all for a good cause, so don't miss out on the Charity Tinder booth, where you can swipe right to meet local philanthropic partners and get involved with their efforts.