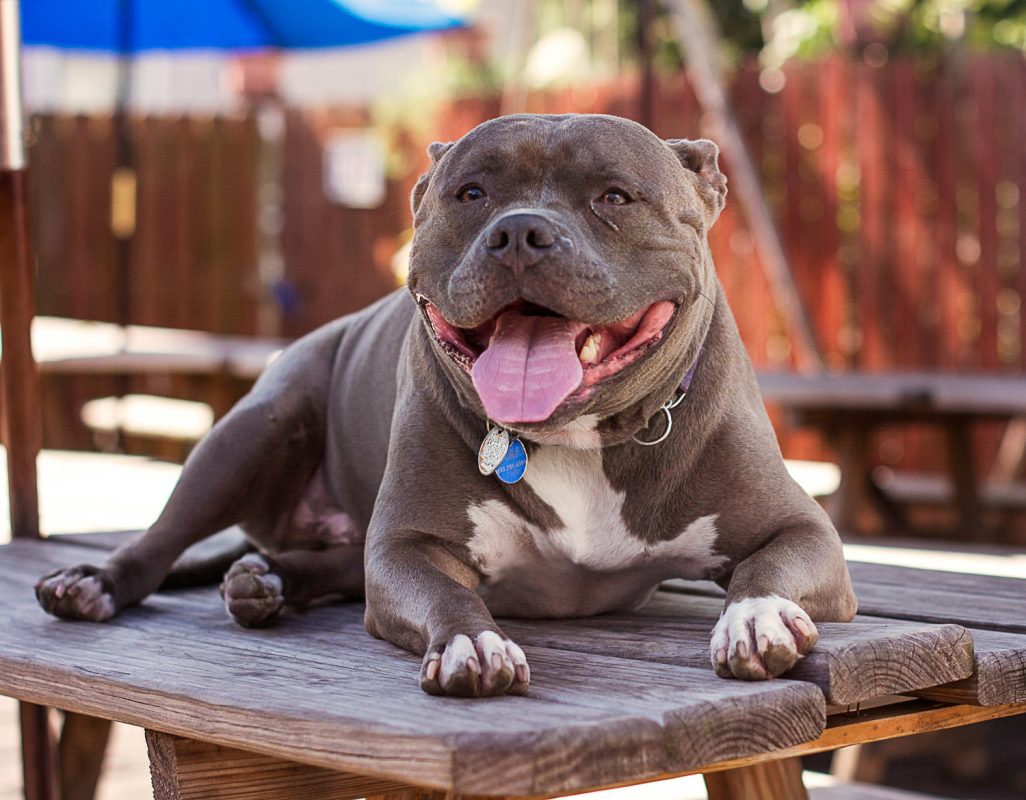 Facebook
Five things to eat, drink, see, hear, and do with your Charm City weekend.
 EAT
Blue Pit BBQ & Whiskey Bar, 1601 Union Ave. 5-8 p.m. Free. 443-948-5590. 
It might be the dead of winter, but nothing will warm your heart like downing a plate of Blue Pit's coffee-rubbed brisket or bourbon-glazed ribs to support local rescue pups. This Saturday, Hampden's dog-friendly bar will donate 10 percent of your final bill to Baltimore Bully Crew, a grassroots organization that helps rescued pit bulls. Come for the melt-in-your-mouth barbecue and local brews and stay for the themed escape game from Charm City Clue Room, where participants will solve a short series of puzzles to "save" a stuffed blue pit bull.
 DRINK
American Visionary Art Museum, 800 Key Hwy. 6-9 p.m. $30-35. 410-244-1900.
Valentine's Day is right around the corner, and what's more romantic than a night filled with wine, a scavenger hunt, and mosaic magnets? Nothing, really. The American Visionary Art Museum's twist on a sip-and-paint night lets guests compete in an after-hours scavenger hunt through The Great Mystery Show, their current exhibit on mystical investigations and curious subjects. Grab another glass of wine or beer and dive into the museum's treasure chest of craft supplies to make a take-home mosaic magnet for you and your valentine.
 SEE
Arena Players, 801 McCulloh St. Fri.-Sat. 8 p.m., Sun. 5 p.m. $20. 410-728-6500. 
In a theatrical collaboration like no other, Arena Players, Baltimore's historic African-American community theatre, and Baltimore Rock Opera Society, the city's rock theater powerhouse, present Constellations & Crossroads, a double-feature production filled with American history and live rock music. "Determination of Azimuth" follows the story of Katherine Johnson, a black NASA mathematician who performed calculations that made space flight possible. The second musical, "The Battle of Blue Apple Crossing," depicts a fictionalized account of the legendary blues guitarist Robert Johnson. If you miss the first three shows, don't worry, they'll be back on the West Baltimore stage again next weekend.
 HEAR
Showroom Café & Bar, 120 W. North Ave. 9 p.m. $8-10. 410-862-0930. 
We've watched them grow and rise in the local music scene over the past few years, and this weekend some of Baltimore's up-and-coming artists are giving a little love back to their city. Micah E. Wood, Joy Postell, Al Rogers Jr., and Bobbi Rush will serenade the Saturday night crowd at Station North's Showroom with their heartfelt energies and a performance that is sure to sweep you off your feet. Lose yourself in Wood's trademark talk-sing, fall for Postell's neo-soul rhythms, admire Rogers Jr.'s honest rap, and relish in Rush's dreamy melodies. If you need a preview, follow The Big Baltimore Playlist on Spotify where we've featured our favorite songs by these talented artists.
 DO
Reginald F. Lewis Museum, 830 E. Pratt St. 12-4 p.m. Free. 443-263-1800.
Among the many legends born in the Baltimore region, few are more revered than Frederick Douglass. Raised on a plantation on the Eastern Shore, the freed slave turned iconic abolitionist became one of the country's most widely-read authors and famed orators. Throughout his lifetime, he preached about universal human rights, educated other slaves, and became the first African American to receive a nominating vote for president. Celebrate his 200th birthday and honor his historic legacy at the Reginald F. Lewis Museum this Saturday with lectures by historians Dr. John Stauffer and Dr. Lawrence Jackson, readings of Douglass's speeches by history re-enactors, and a children's art and story hour with illustrator London Ladd.