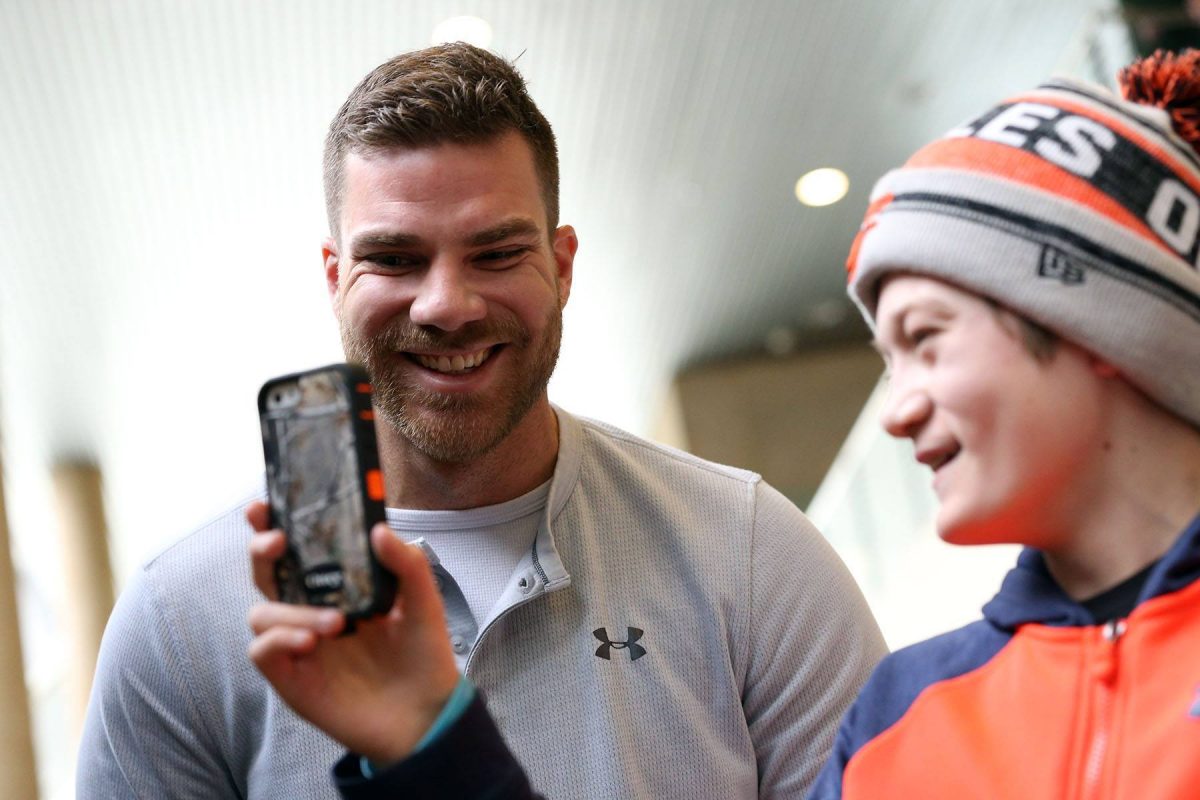 Baltimore Orioles
Five things to eat, drink, see, hear, and do with your Charm City weekend.
EAT
Lee's Pint & Shell, 2844 Hudson St. 11 a.m.-4 p.m. $10. 410-327-2883.
Last year, Dave Carey launched Lee's Pint & Shell, a rebrand of the former Canton brunch staple Saute, in hopes of attracting customers to a more relaxed seafood and beer bar. Needless to say, he's been successful as neighbors fill up the barstools and pour in for family-friendly food events like this weekend's shrimp and oyster roast. On Sunday, jump on the bandwagon for an all-you-can-eat feast. Peel all the shrimp you can devour—steamed with onions, potatoes, and Old Bay—and slurp back local oysters on the half shell. Wash it all down with a local beer and stay for the Sunday Funday after party with DJ Nick Paros.
DRINK
The Assembly Room, 316-318 Guilford Ave. 8 p.m. $150. 410-396-5430.
The Pratt Contemporaries' Black & White Party always falls in the dead of winter, yet the annual fundraiser continues to be one of the hottest social events in the city. Now in its 11th year, the party boasts its largest attendance to date as they move a new location, The Assembly Room, due to the library's renovations. With a fresh Cuban theme, a nod to the 1950s paradise heralded by Ernest Hemingway, enjoy a brief reprieve from the cold weather with a night in Old Havana. Revel in live music, local eats, and a hefty dose of handmade cocktails—from classic daiquiris to refreshing mojitos—plus local beer from Brewer's Art. Best of all, the evening benefits the local library system's programs for children, teens, and adults.
SEE
Baltimore Convention Center, 1 W. Pratt St. Times & prices vary. 410-649-7008.
Opening day may be months ahead of us, but we can hardly wait to see the O's in action. If you're like us, don't worry—FanFest is back to hold us over until we return to Camden Yards. On Saturday, join thousands of fans for this beloved day-long celebration of the birds. Bring the kids to chat with players, snag coveted autographs, and win some prizes. With a little luck, you might even find out what is going to happen to Manny Machado.
HEAR
Motor House, 120 W. North Ave. 9 p.m. Free. 410-637-8300.
There's something extra exciting about watching a Bach performance with a beer in hand, but maybe that's what makes the Classical Revolution experience so satisfying. Swing by The Motor House on Saturday for a night of chamber music sans the fancy concert hall—with string and woodwind music performed by local artists Yoshi Horigushi, Dorothy Couper, Patrick Quinn, and the Pique Collective. Every performance ends with an open jam session so feel free to bring your own instrument.
DO
Sandy Point State Park, 1100 E. College Pkwy., Annapolis. Thu. 10 a.m.-1:30 p.m., Fri. 11 a.m.-5 p.m., Sat. 11 a.m.-3 p.m. $75. 410-242-1515.
At the end of January, thousands of shivering souls brave the Chesapeake Bay's frigid waters to benefit the Special Olympics of Maryland. This year is no different as more than 10,000 plungers will jump into the 30-degree bay once again. Join them if you can muster up the courage to dip your toes in the icy waves or cheer on the cause to benefit statewide athletes with special needs.