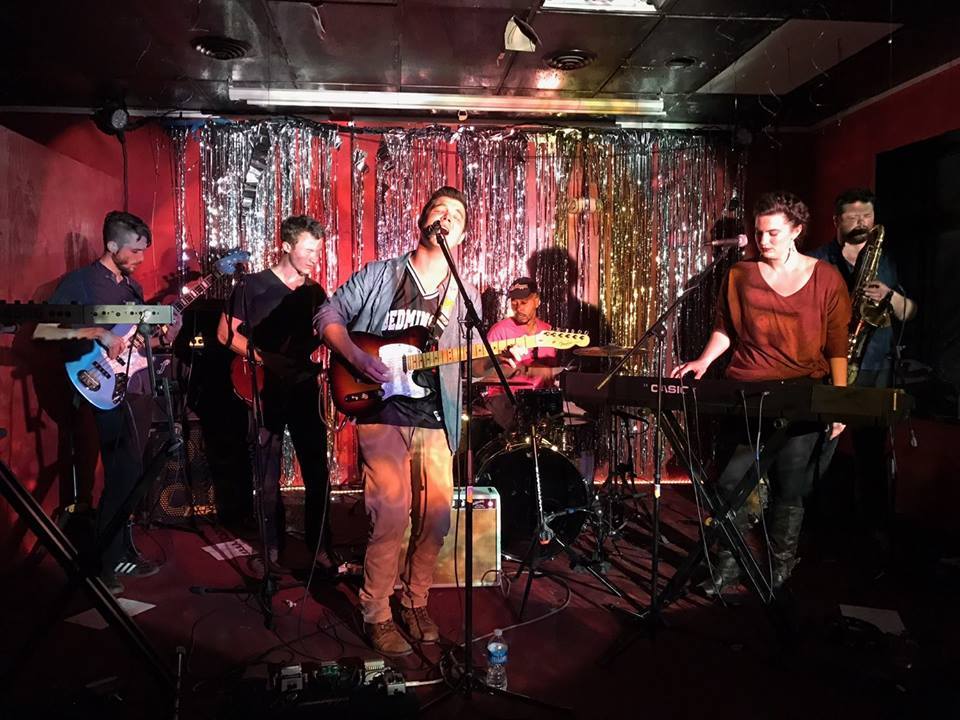 Facebook
Five things to eat, drink, see, hear, and do with your holiday weekend.
 EAT
R. House, 301 W. 29th St. 11 a.m.-4 p.m. Free. 
Two years ago, Liz Vayda of B. Willow launched a monthly craft market to benefit local charities and support small businesses. So far, it's been a big success, bringing Baltimore artisans together while giving back to those in need. This Saturday, catch their first market of 2018, benefitting Back on My Feet Baltimore, a running program that helps individuals who are experiencing homelessness. While you're there, eat through the Remington food hall's stalls or indulge in small batch, handmade goods available for sale by area vendors. Some of our favorites include WOOT! Granola's almond-lavender and coffee-cacao granola mixes, The Velvet Chocolatier's creamy caramel cups, and Le Monade's artisanal drinks.
 DRINK
Sagamore Spirit, 301 E. Cromwell St. 10-11:30 a.m. $20.
The yoga-beer trend took off last year, but during the cold days ahead, you might prefer a darker spirit—whiskey. If that's up your alley, head to Port Covington for a CorePower Yoga session at the newly opened Sagamore Spirit Distillery. Inhale the vanilla and cinnamon smells of rye as you move through vinyasa flows led by a local instructor. After your last ohm, tour the 22,000-square-foot building and sample their signature whiskey. Attendees will also receive a 20-percent discount to Rye Street Tavern so you can replenish your energy with post-workout brunch.
 SEE
Terrault, 218 W. Saratoga St. 7-10 p.m. Free.
It's true that you can find beauty in almost everything—even cut up yoga mats and polyurethane foam. See it for yourself at the opening reception of Terrault's first exhibition of the year, Cut, Copy, Paste: It's Not What You Think. Featuring works by Baltimore-based Alex Ebstein and Brooklyn native Leah Guagdanoli, this Bromo Arts District exhibit highlights the mastery of mixed media and unfamiliar art forms. Browse Ebstein's bold yoga mat paintings and abstract installations, as well as Guagdanoli's 3D constructions inspired by the '80s, '90s, and Art Deco. 
 HEAR
Metro Gallery, 1700 N. Charles St. 8 p.m. $10.
The bomb cyclone may have slammed the East Coast this week, but Amazing Bill is the cure for your winter blues. In Station North, lead singer Will Lederer, who doubles as the guitarist of vintage-soul band Bosley (and triples as husband of Baltimore's office manager, Sarah), performs funky, feel-good, indie-pop tunes off his new album, Glitzy Golden. But expect a full night of amazing music with a killer lineup featuring electronic opera queens Britt Olsen-Ecker and Melissa Wimbish of Outcalls, kicking things off with their dreamy vocals and alt-baroque sound, as well as Philly's three-piece Petunia with their "pinball rock" tunes.
 DO
American Visionary Art Museum, 800 Key Hwy. 1-4 p.m. $5-20.95.
This new year, there's no need to reinvent your whole self. Instead, embrace your creative side and explore a new craft. On Saturday, drop by the American Visionary Art Museum to participate in their first weekend walk-in workshop, part of the AVAM classroom's monthly art-making series. Channel your inner artist as you follow a step-by-step lesson on how to make your own mosaic cat or dog (think Nancy Josephson's shiny Gallery-A-Go-Go Bus parked outside of the museum's main entrance). All supplies will be provided, including decorative beads, sequins, rhinestones, and other micro bling, so just come with an open mind and bedazzle away the afternoon.