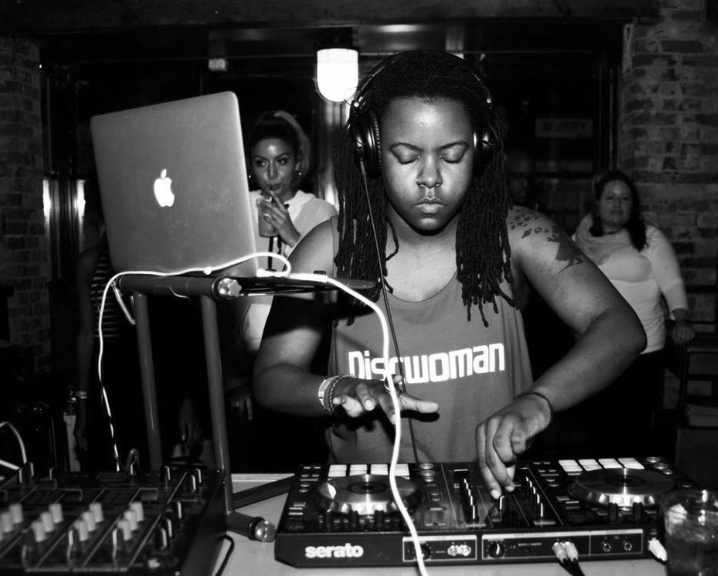 Facebook
Five things to eat, drink, see, hear, and do with your Charm City weekend.
 EAT
Pandola Learning Center, 914 Stiles St. 3-6 p.m. $30. 410-866-8494.
Last year, more than 200 people gathered inside the Little Italy Lodge for Joe Benny's inaugural celebration of meatballs—aka the cornerstone of Italian cooking. If you missed it, attend this year's festival for a buffet of pasta, salad, and dessert, with samplings from heated meatball competition to help crown the next winner of the "Best Balls in Baltimore." If you'd rather win a trophy and secure bragging rights, submit your own killer recipe or participate in the meatball-eating contest. Try to beat Margaret Miller's original veal and pork recipe, or Phil "the Fury" Fiore's 60-second record time of downing 31 meatballs. Proceeds benefit the Pandola Learning Center, a local organization that offers Italian language and culture classes.
 DRINK
Monument City Brewing Company, 1 N. Haven St. 12-5 p.m. Free. 443-529-8131.
The Appalachian Trail is near and dear to the heart of brothers Ken and Matt Praay of Monument City Brewing. After all, it was on an annual hike along the historic trail that they initiated a conversation about launching the family brewery. So it's no surprise that one of their most recent beers has been named NOBO, a term for hikers who move northbound on the AT, starting from Springer Mountain in Georgia. Although this brew debuted last September, they're officially pumping out canned versions this weekend. On Saturday, swing into Highlandtown to sip this hazy New England-style IPA featuring double-dry hops. If you end up loving the citrus and tropical notes of this limited-edition beer, you can finally take it home with you in a six-pack.
 SEE
Bustin Boards at City Garage, 101 W. Dickman St. 6-10 p.m. $11.53-17.80.
When he was only 14 years old, Joey Jett discovered his passion for street skating, videography, and photography. Since then, he's been touring the globe with fellow boarder Mike Vallely as a professional skater. On Saturday, catch the world premiere of The Art of Skateboarding, a film showcasing Jett's original skate tricks shot around the world, followed by a meet-and-greet with the star himself, as well as Vallely, plus local food and beer. The silent auction is also a must for all skaters—with a Vallely hand-painted and autographed board, a sold-out first-run Joey Jett board, and a custom-designed Bustin board. Most importantly, all proceeds will go to Jake's Skatepark, a new section of the redesigned Rash Field Park in tribute to local boarder Jake Owen, a 5-year-old South Baltimore skater tragically killed in a distracted driving accident.
 HEAR
Union Craft Brewing, 1700 Union Ave. 6-11 p.m. $12-15. 410-467-0290. 
Each winter, local and regional musicians duke it out for a chance to grace the stage at Druid Hill Park's Charm City Bluegrass Festival in the spring. This year is no different as the first round of the festival's Battle of the Bands starts this month. On Friday, enjoy a night of Americana music as you sip on local brews by Union Craft and nosh on eats by BricknFire Pizza and The Local Oyster. Listen to performances by four bands—The Plate Scrapers, Hurricane Hoss, Gold Top County Ramblers, and 19th Street Band—as they go head to head with their fiddles, banjos, and harmonicas to see who will advance to the next round. 
 DO
The Crown, 1910 N. Charles St. 10 p.m. Free. 410-625-4848. 
Jessica Hyman accidentally stumbled into DJing out of a simple curiosity. Within a few years, that curiosity evolved into a full-blown passion, transforming Hyman into Trillnatured, a DJ spreading her eclectic style at local dance parties and curated shows throughout the East Coast, even earning her the title of Baltimore magazine's Best DJ of 2017. This weekend, come celebrate the one-year anniversary of Version, her monthly turnup at The Crown. Though Trillnatured will be serving up her usual R&B and jazz-influenced club mixes, the event gained a renewed importance after she announced that it is now an explicitly queer function, providing a safe space for the city's LGBTQ community to embrace who they are and just be.