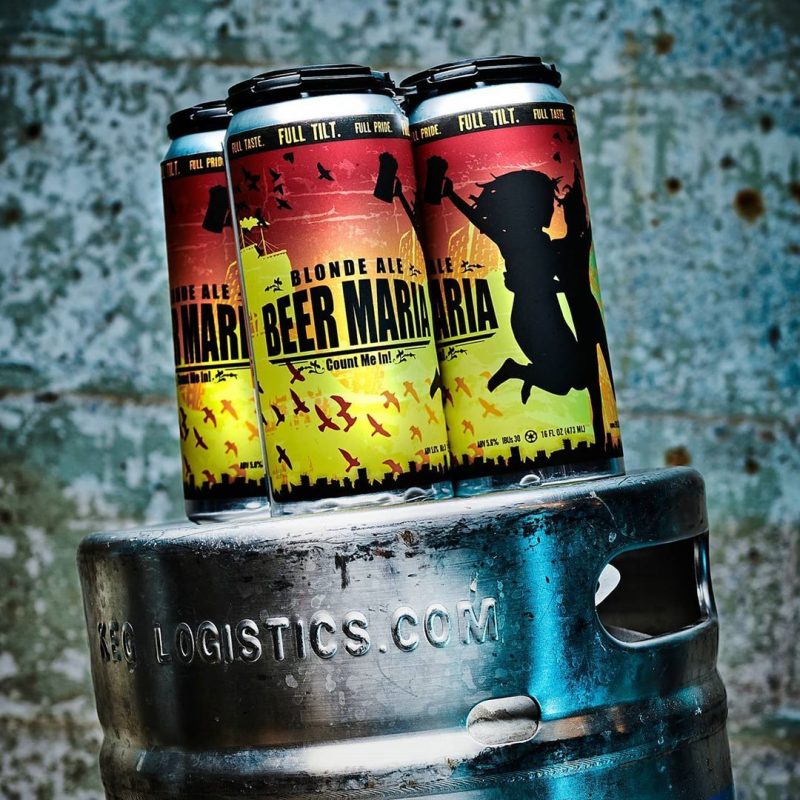 EAT
Pandola Learning Center, 914 Stiles St. 3-6 p.m. $40.
Sure, clean eating is all the rage, but there's something about a giant plate of spaghetti and meatballs that makes it worth putting off the diet for a day. Bring your appetite to this all-you-can-eat meatball festival at Joe Benny's, where attendees can help themselves to a seemingly endless buffet of pasta, salad, bread, and dessert. Sample each contestant in the Best Meatball competition and, if you can stomach it, enter into the meatball-eating contest for a truly carb-tastic afternoon.
DRINK
The Assembly Room, 316 Guilford Ave. 12-4 p.m. $69.
What's the best way to wash down a bushel of world-class oysters? Heavy Seas beer, of course—and two dozen other wines and spirits you will find at this 13th-annual, adults-only seafood extravaganza. Blend briny bivalves and boozy flavors downtown at the Assembly Room, where tickets give you an all-access pass to a shuckin' good time.
SEE
Creative Alliance, 3134 Eastern Ave. Times vary. Free.
Creative Alliance is known around town for bringing together works that range in media, style, and material by artists that represent every corner of the city, and its latest exhibition is no exception. Opening with a reception on Saturday night, On The Verge showcases a wide variety of pieces by 25 up-and-coming artists, featuring some local names, as well as rising talent from Japan and Pakistan. Stroll through the Highlandtown arts center to take in these diverse works, and leave with a new favorite artist to keep up with as they rise through their career.
HEAR
Full Tilt Brewing, 5604 York Rd. 10 a.m.-9p.m. $20.
Dear Maria, count us in. The hype surrounding Full Tilt Brewing's collaboration with Towson-born punk rockers All Time Low will reach its peak this Saturday during the launch party for blonde ale, Beer Maria: Count Me In, inspired by one of the group's mega hits. Spend the day at the Towson brewery sipping on the new brew, noshing on snacks by Bottoms Up Bagels and The Rolling Grill Pit Beef and Catering, and listening to guest performer James VanDeuson. There are heavy-handed rumors that All Time Low will take the stage for at least a few songs, so stick around to jam out and raise a glass with these hometown rock heroes.
DO
The Walters Art Museum, 600 N. Charles St. 11 a.m.-4 p.m. Free.
Ring in the year of the rat with this annual colorful celebration at The Walters Art Museum. With activities for visitors of all ages, let the kiddos help build a giant floral rat sculpture, participate in a zodiac-themed scavenger hunt in the Arts of Asia galleries, and snap photos in the photo booth. Be sure to secure a spot in the auditorium for a performance by The Baltimore Chinese School, and then make your way to the museum's sculpture court to watch a traditional dance by the Johns Hopkins Yong Han Lion Dance Troupe.