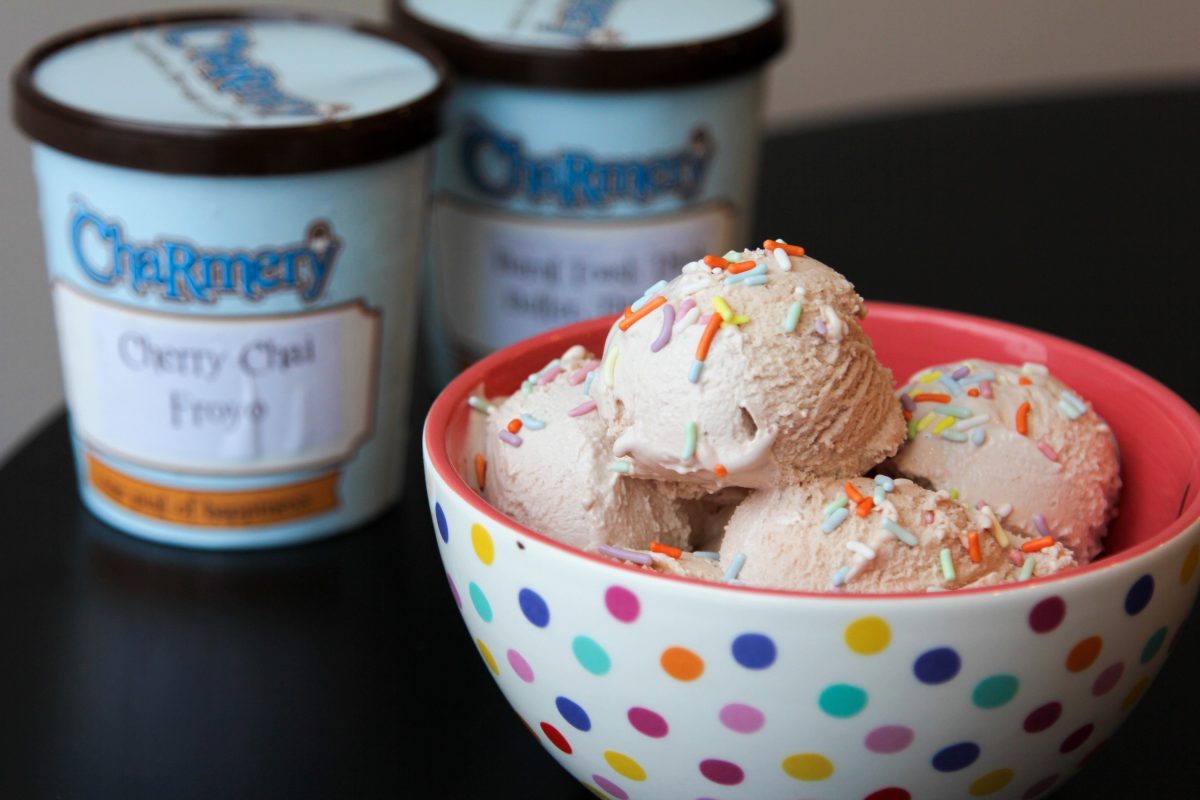 EAT
The Charmery, Towson, Medfield, and Hampden locations. 10 a.m.-1 p.m. Free.
Instead of starting your Saturday with cereal and milk or burnt toast with butter and jam, make your way to The Charmery to try ice cream inspired by those breakfast favorites instead. Keep your jammies on for this annual sugar-crazed morning—taking place at all three of the ice cream shop's locations around Charm City—and sample outside-of-the-box flavors like cold pizza, vegan açaí bowl, and whole bean coffee infused with Vent Coffee. If you really want to indulge your sweet tooth, order the Cereal Bowl, featuring five baby scoops, or the "Breakfast at Tiffany's" milkshake, made with cold brew coffee and croissant flakes.
DRINK
Locations, times, and prices vary.
Yes, we're all still heartbroken over the Ravens' early exit from this year's playoff run, but no, that won't keep us from celebrating football's biggest night with plenty of booze, wings, and more booze. We rounded up the best places to watch Sunday's Super Bowl matchup between the San Francisco 49ers and the Kansas City Chiefs—featuring beer specials and all-you-can-drink packages at local bars—where you are almost guaranteed to find crestfallen Ravens fans still mourning the Super Bowl game that got away.
SEE
The SNF Parkway Theatre, 5 W. North Avenue. 1-3 p.m. $8-11.
This Sunday, the world will watch with bated breath to see whether Punxsutawney Phil sees his shadow on Groundhog Day. Whether the all-knowing groundhog declares six more weeks of winter or spring, celebrate this zany tradition by taking a matinee showing of Harold Ramis' 1993 comedy of the same name at the historic Parkway Theatre. Whether it's your first or thousandth time seeing the classic Bill Murray flick, don't miss the chance to watch him relive Groundhog Day again and again on the big screen.
HEAR
Creative Alliance, 3134 Eastern Ave. 8-11 p.m. $15-18.
Since this Baltimore-based Americana duo released their fifth record, Anyone Can See, last spring, we haven't been able to get tunes like "More Than You Should Say" or "Ecola" out of our heads. This Friday, snag a seat at Creative Alliance to hear Laura Wortman and Kagey Parrish perform a collection of their harmony-soaked songs for an intimate audience. Be sure to pay close attention to the lyrics of songs like "Welcome to the Club" and "Going Rate", which reflect the storytelling duo's thoughts on the changing neighborhood of Hampden and the Baltimore Uprising.
DO
The Baltimore Museum of Art, 10 Art Museum Dr. 8-11 p.m. $20-25.
Art lovers, rejoice! The Baltimore Museum of Art's late-night affair is back with a celebration of radical self-expression through art and fashion, thanks to inspiration from current exhibits Ellen Lesperance: Velvet Fist and Mickalene Thomas: A Moment's Pleasure. As always, this night of revelry is packed with things to see and do: An anarchist sweater workshop with artist Ellen Lesperance, a retro brooch-making tutorial with artist René Treviño, and live performances by local R&B songstress Joy Postell and the Baltimore Boom Bap Society. Don't forget to take advantage of the after-hours access to the galleries, where visitors can take in the exhibitions that influenced the event.