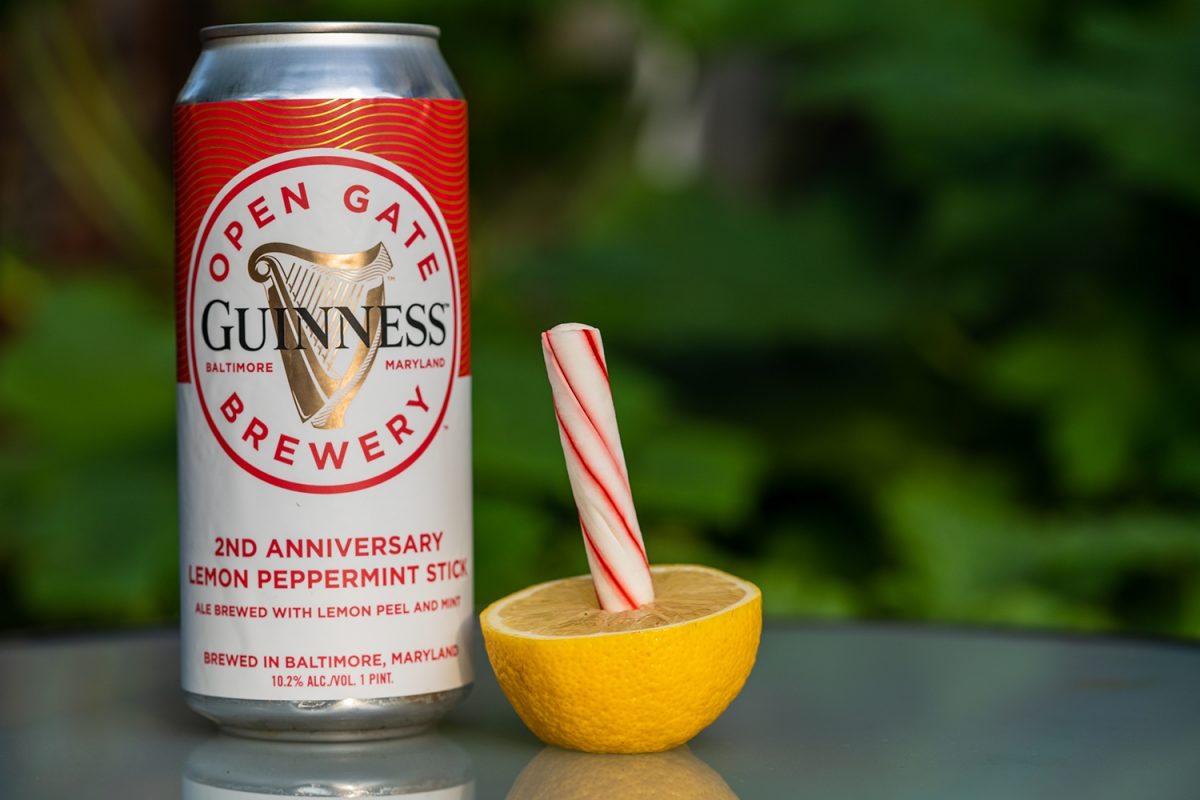 Guinness Open Gate Brewery
---
EAT
Multiple locations including The Land of Kush. 840 N Eutaw St. 12-3 p.m.
On the heels of Baltimore Restaurant Week, Maryland Vegan Eats is bringing back its vegan version of the dining-out promotion, which encourages our favorite restaurants to promote healthier menus with plant-based food options. To celebrate the start of the week—which will host events and specials from participating spots like Golden West Cafe, Larder, Gangster Vegan Organics, and Great Sage—one of Charm City's premier vegan restaurants, The Land of Kush, will be hosting a pop-up with The Bakers Nasir, Friend of Vegans on August 1 from 12-3 p.m. Stop by the restaurant to sample homemade dairy-free desserts such as bread pudding, banana bread, and bean pies.
DRINK
Guinness Open Gate Brewery. 5001 Washington Blvd. 11 a.m-10 p.m. 11 a.m.-9 p.m.
As crazy as it seems, Guinness Open Gate Brewery is already turning two in August. And the team at the Halethorpe facility is pulling out all of the stops to celebrate right—starting with two new beer releases. An homage to one of Baltimore's favorite summer treats, the 2nd Anniversary Lemon Peppermint Stick Golden Ale is a mix of a kettle sour and a golden ale that has been aged in bourbon barrels and finished with lemon and mint. (To sweeten the deal, all guests who purchase a six-pack of the new beer will receive a private Zoom code to join a guided tasting on August 13.) The commemorative 2nd Anniversary Honey Pale Ale—made with local honey from Apex Beer Company and barley from Maryland's Dark Cloud Malthouse—is also set to debut this weekend, and District Donuts will be on hand with flavors inspired by the beer releases. Find a spot on the spacious outdoor lawn, which is currently open with significant social distancing precautions, to raise a glass to the brewery's the big birthday.
SEE
1320 Bayard Street. 12-6 p.m. Free.
While we are used to shopping for fresh produce and flowers at our favorite open-air markets, this weekend, switch things up with a visit to the Phoenix Art Yard. The new Sunday event hosts local artists, live music, and food vendors in Pigtown. Spend your Sunday browsing one-of-a-kind works from makers while engaging with the community from a safe distance. Organizers are still accepting vendor applications, so if you've got some art of your own that you want to share with the city, head to their Facebook page to get in on the action.
HEAR
Creative Alliance Streaming Portal. 8- 9:15 p.m. $5-15.
Creative Alliance is ready to launch its new streaming portal, and what better way to celebrate than with a virtual concert? Indie quintet Super City will be taking the Patterson Theater stage to broadcast their old-school showmanship live for you to enjoy in the comfort of your homes. A portion of the proceeds from the concert will benefit the Equal Justice Initiative, which works to stop mass incarceration, excessive punishment, and racial inequality. Super City's heavy, guitar-driven pop music and danceability combined with Creative Alliance's HD stream will make you forget you aren't dancing along in the front row.
DO
Weber's Cider Mill Farm. 2526 Proctor Lane. 11 a.m.-5 p.m. Free.
Summer is the best time to snap up your favorite freshly-picked fruit, and Weber's Cider Mill Farm won't let COVID-19 stop them from serving up their juicy, sweet peaches and blackberries. The Parkville farm will be hosting a drive-thru festival so you and your family can safely get your hands on their sweet treats, including a peach-and-blackberry sundae, peach slush, peach creamsicle, and their famous cider donuts. You can even call ahead for curbside pick-up.