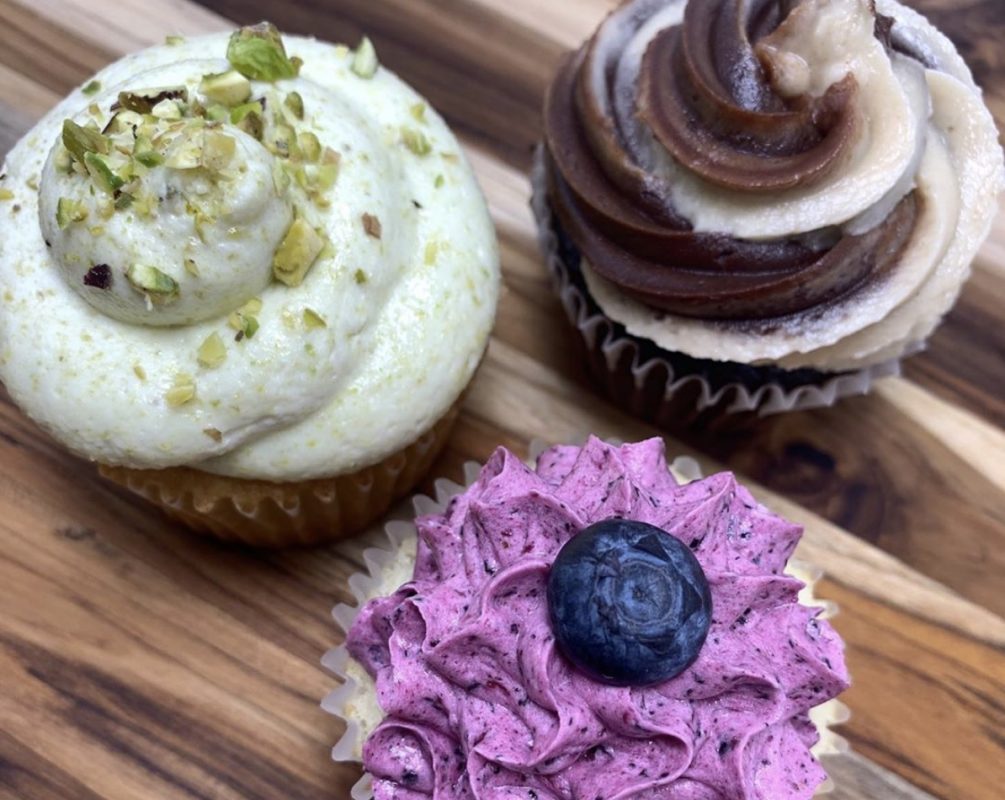 Codetta Bake Shop
Editor's Note: After this piece was published, Hotel Revival's Virtual Happy Hour scheduled for Friday, June 12 was unexpectedly cancelled.
---
EAT
Peabody Heights Brewery. 401 E 30th St. 1-4 p.m.
This weekend, you can quell sweet-tooth cravings while supporting the Black Lives Matter movement. The Charm City Night Market is partnering with Peabody Heights Brewery to raise money for two local organizations including Black Yield Institute, a Cherry Hill-based initiative that works to end food apartheid, as well as the Baltimore Action Legal Team, which provides legal support to those protesting against racial injustice. Chef Cai Lindeman from Noona's will be running the sale at the brewery with options from local favorites including Codetta Bake Shop, Bramble Baking Co., Dutch Courage, Black Rock Orchard, Red Emma's, and True Chesapeake Oyster Co. To limit contact at the bake sale, you can buy virtual vouchers in advance to redeem for your goodies of choice. If you can't make it out, donations are also being accepted online.
DRINK
Instagram Live. 5-7 p.m. Free.
After a long week, there is no better way to unwind than with your favorite summer cocktail or an ice-cold beer. While we'd love to enjoy our drink of choice in-person at Hotel Revival's upstairs garden bar, tuning in to this virtual happy hour from your cozy couch or breezy porch is still a worthy way to start your weekend. Head to the Mount Vernon hotel's Facebook or Instagram account to bump along to beats spun by DJ Trillnatured and turn your living room into a dance party of your own.
SEE
Times and prices vary.
For all of the film buffs and cinephiles out there—this Friday the Maryland Film Festival is bringing the big screen to you. Although the Parkway Theatre is temporarily closed due to COVID-19, the show must go on, and this year the annual movie event is going virtual. Unlock access to 17 feature films and 15 short films or browse the website and buy individual tickets to the movies you know you can't miss. TT the artist's Dark City Beneath the Beat will kick off the festival and explore Baltimore City through its club music and dance scene. Don't forget the popcorn!
HEAR
7 p.m. $5.
There's nothing like listening to live music, especially when it's coming from acclaimed pianist and local legend Lafayette Gilchrist. This Friday, An Die Musik will stream a performance by Gilchrist alongside his jazzy trio as a part of the venue's quarantine concert series. The group will be previewing their new album Now, ahead of its October release. Get your tickets and listen to Gilchrist and his fellow musicians use their instruments to confront social issues, such as police brutality and wealth gaps, affecting Baltimore.
DO
11-4 p.m. Free.
Not everyone's got what it takes to be one of Baltimore's Best Hons, but if you're fluent in Bawlmerese and no stranger to a wash-and-set hairdo, you may just get the gold. This annual festival honors the working women of America, but especially the working women of our cherished Charm City. No need to go downy Hampden, hon—this year the competition is virtual. Don your Bawlmer fashion and snap a picture to share on social media using the hashtags #HONfest2020 and #SaferatHomeHON to have your shot at local fame. Just remember, the higher the hair the closer to god.