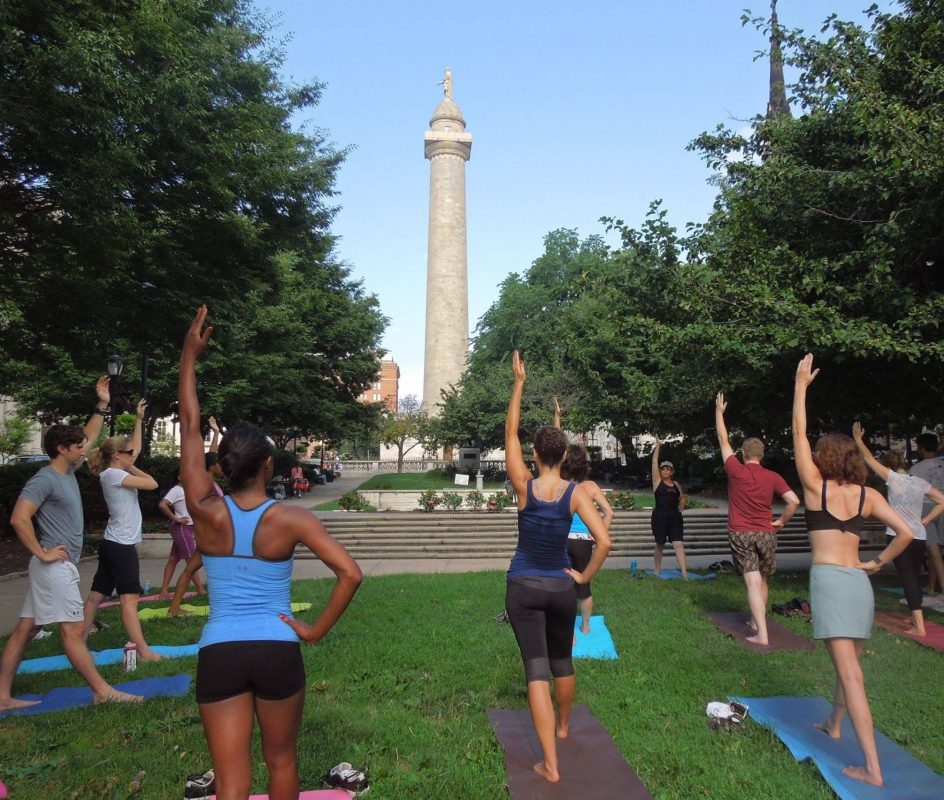 Facebook
Five things to eat, drink, see, hear, and do with your Charm City weekend.
 EAT
Wit & Wisdom, 200 International Dr. 9 a.m.-3 p.m. Free-$69. 410-223-1456. 
Leave the chocolate bunnies at home and let the city's best chefs do the cooking for you this Easter Sunday. With an epic view of the Inner Harbor, Wit & Wisdom will be featuring a fixed-price brunch at the Four Seasons Hotel with an endless buffet including everything from traditional brunch fare, like made-to-order omelets and crepes, to specialty items, like prime rib and picks from the raw seafood bar. Satisfy your sweet tooth with self-serve gelato, a make-your-own s'mores station, and even freshly baked cookies for the kids (or kids at heart) to decorate and add to their Easter baskets. Even if you don't celebrate the holiday, it will be worth a visit.
 DRINK
3000 O'Donnell St. 3-5 p.m. Free. 410-675-4029. 
For centuries, we relied on horse-drawn carriages stacked with crates of beer to deliver brews to bars and stores before the automobile age made them obsolete. This Sunday, return to simpler times and watch the iconic Budweiser Clydesdale horses—yes, you know the ones—as they clip-clop through the Canton Square to make old-fashioned beer deliveries. Take pictures with the majestic horses and then sidle up to SoPro's garage doors, where they'll be selling two-dollar Buds all afternoon.
 SEE
The Senator Theatre, 5904 York Rd. 10 a.m. $7. 410-323-4424.
If you don't celebrate Easter (or even if you do), find yourself skipping the bustling brunches and sugar-crazed egg hunts to take in a special morning screening of this 1990 Tim Burton classic, featuring a young Johnny Depp and Winona Ryder at their best. In this darkly sweet film, follow the story of a gentle-natured outcast with scissor blades for hands as he falls in love and navigates life as an eternal outsider. You can catch it again on Monday at 1 p.m. or Tuesday at 9:30 p.m.
 HEAR
Pipe Dreamz, 407 N. Charles St. 10 p.m. $8-10. 443-475-0097. 
Since its early days as a small zine, the Baltimore-based True Laurels magazine has gained a local following for its coverage of the African-American community in the local arts. With an emphasis on the Baltimore rap scene, the publication will host its fifth annual music showcase and party this Saturday to highlight the city's burgeoning scene. Catch local female talent like acclaimed young rappers Lor Choc and Deetranada, Baltimore's Best DJ of 2017 Trillnatured, R&B artist Styles Bond, and DMV-based DJ Tomiyeyo. Get to the show early to snag a copy of True Laurels' Issue 03 with cover stars Lor Choc and local rapper Young Moose.
 DO
Mount Vernon Place United Methodist Church and Asbury House, 10 E Mount Vernon Pl. 8:30-9:45 a.m. Free. 410-685-5290. 
After months of shoulder-to-shoulder yoga classes in smelly, sweaty studios, it's finally warm enough to practice those downward dog and tree poses outside in the great outdoors. Whatever your skill level, grab a mat and head to Mount Vernon Place for this free 75-minute class lead by local instructor Jude Asher. Find a grassy spot facing the Washington Monument, breathe in the fresh air, and revel in the first warm Saturday of spring.