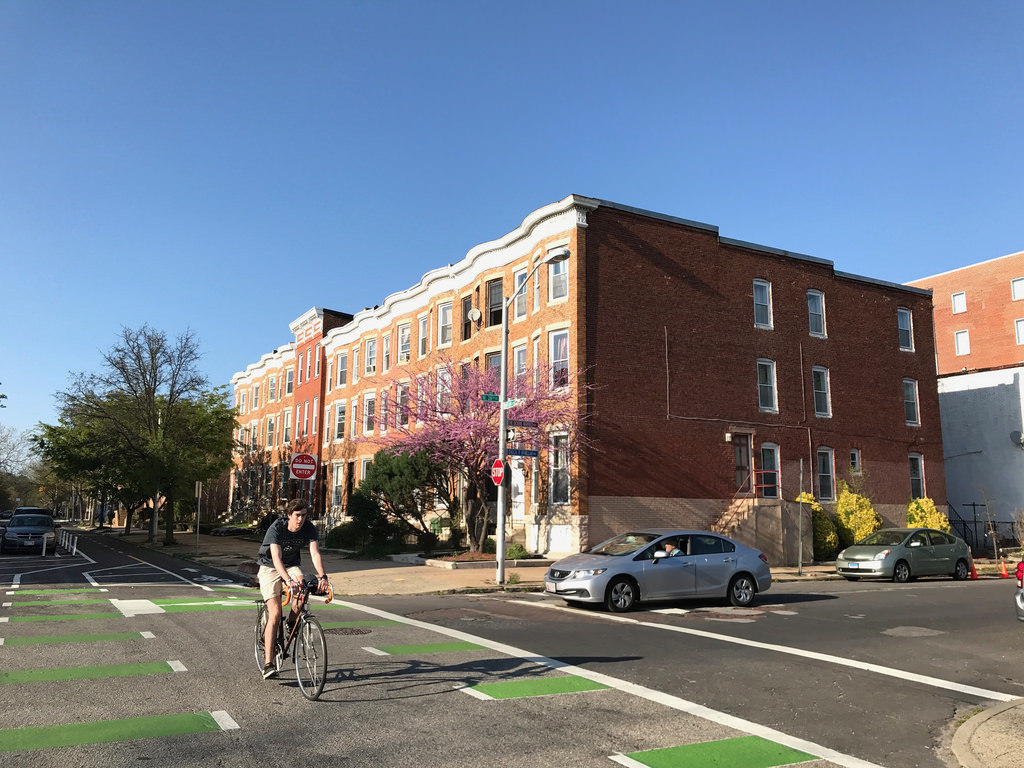 Baltimore Heritage
 EAT
The Avenue Kitchen & Bar, 911 W. 36th St. 12-5 p.m. $45-55. 443-961-8515. 
This Saturday, The Avenue Kitchen & Bar will transform its Hampden parking lot into a can't-miss party in honor of Alex "Albo" Wroblewski, a beloved Baltimore bartender who was killed during an armed robbery in November. All of the proceeds from this all-you-can-taste event, which includes unlimited pit beef, tacos, and oysters, as well as beer and wine, will go toward owner Patrick Dahlgren's Leukemia & Lymphoma Society's "Man Of The Year" campaign in dedication to Wroblewski. Bring the pups, kids, and even your own seating to this outdoor bash, featuring live music by local artists Honey Extractor, Jahn Rome, and Grayson Moon.
 DRINK
Rash Field, 201 Key Hwy. 9:30 a.m.-5 p.m. $39-105. 410-396-7931.
Finding the motivation for an early-morning 5K run can be tough, but knowing there's a wine and food festival at the finish line makes it a little easier to pick up your feet. This Saturday, race around the Inner Harbor and then celebrate your labors with this annual post-race party featuring free-flowing alcohol, food trucks, and live music by Junkyard Saints and Black Tie Stereo. While all non-jogging attendees can sample more than 150 different wines, beers, and spirits, runners get to indulge in a special wine garden. To top it off, a portion of the proceeds will benefit Spirit of Hope Children's Foundation, making this spring fête even more toast-worthy.
 SEE
School 33 Art Center, 1427 Light St. Wed.-Sat. 11 a.m.-4 p.m. Free. 443-263-4350. 
This weekend is one for the arts, with three next exhibition openings at School 33 in Federal Hill. Known for showcasing some of the city's best contemporary visual art, the art center will unveil dynamic new works by local and regional artists. In the main gallery, explore Invasive Queer Kudzu, where the intersection of quilt-making and storytelling through fabric vines created by Richmond-based artist Aaron McIntosh and LGBTQ+ contributors. Continue to the members gallery to see Dual Use: Baltimore to Samarra, in which Iranian artist Taha Heydari presents works on Thiodiglycol, a chemical used to make mustard gas in Iraq, as well as the project space for Baltimore native Adam Holofcener's Practice/Performance multi-media installation.
 HEAR
The Crown, 1910 N. Charles St. 10 p.m.-2 a.m. Free. 410-625-4848.
We included this monthly dance party in our inaugural Music Issue for its all-encompassing celebration of Baltimore music and the city's LGBTQ+ community, and this weekend's party is no exception. In fact, Version continues to be bigger and better every month. On Saturday, head to The Crown to hear locally renowned DJ Trillnatured spin her signature mashups of R&B, hip-hop, soul, and club music, accompanied by guest DJ and D.C. artist Tomiyeyo and the event's energetic host Kotic Couture. While everyone is welcome to get their groove on, this all-night dance party is a special space for queer-identifying folks.
 DO
27th St., Remington Ave., & Cresmont Ave. 12-9 p.m. Free. 443-620-4742. 
Get your party hat out—it's time to celebrate 27th Street's 100th birthday. In collaboration with local businesses, the Greater Remington Improvement Association presents the historic neighborhood's first-ever festival to revel in the renaissance that's  been taking place in Remington over the past five years. This Saturday, local eateries—including neighborhood favorites like The Dizz, Charmington's, Sweet 27, and R. House—will be serving up festival specialties, while R. Bar, the Baltimore Whiskey Company, and Union Craft Brewing will be pouring out drinks. Peruse tons of craft vendors at B. Willow's makers market and hear a jam-packed music lineup featuring top-notch local artists like Chiffon, Surf Harp, and Joy Postell.