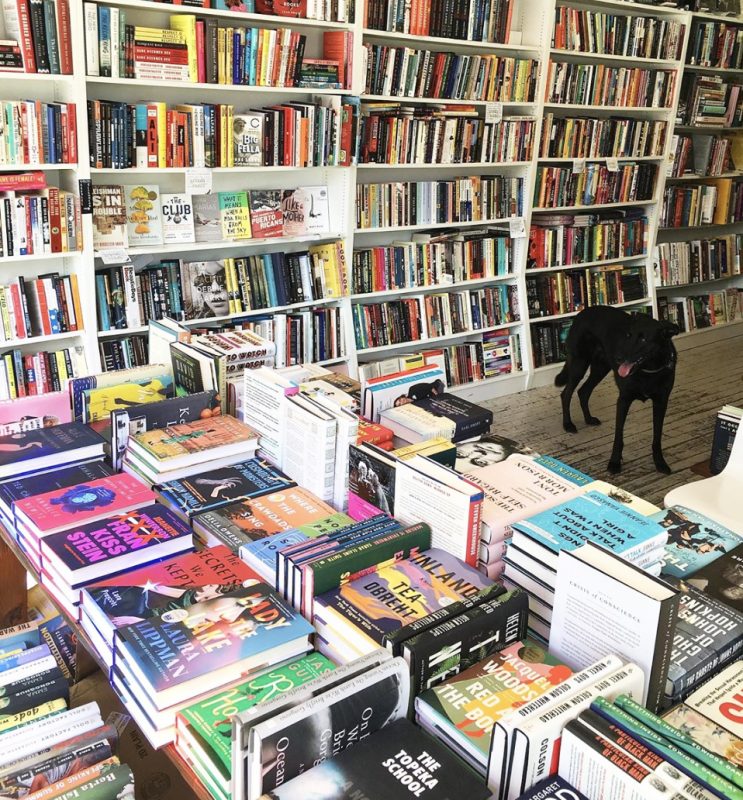 Courtesy of Greedy Reads
EAT
R. House, 301 W. 29th St. 11:30 a.m.-10 p.m. Free.
The rotating space at R. House has been a launchpad for several local food concepts (Urban Oyster and The Big Softy, to name a few), and now Roll Up, an Americanized eggroll pop-up, is taking its turn at the helm. Created earlier this year by Baltimore food industry veteran Whitney Johnson, the concept's handmade eggrolls are packed with experimental fillings, such as crab dip and baked mac and cheese, and best paired with a pile of Roll Up's beer-battered onion rings. Stop by the Remington food hall to sample one of each roll, including the "That's Bananas" dessert roll, before the pop-up ends on Sunday.
DRINK
The Assembly Room, 316 Guilford Ave. 12-4 p.m. $69.
Spend the evening sipping whiskeys from around the world during this fine spirits festival. Choose from 100-plus craft-distilled whiskeys, stop by the Founder's Finds table to browse a curated selection of rare products, or learn about the art of distillation from experts during a series of free seminars. If the entry price makes you pause, keep in mind that a portion of the event's proceeds will directly benefit the Spirit of Hope Children's Foundation.
SEE
The Baltimore Museum of Art, 10 Art Museum Dr. 5:30-8:30 p.m. Free.
Starting this weekend, the lobby at The Baltimore Museum of Art will be transformed into a homey living room, thanks to the linoleum floors, picture frames, and mixed-pattern furniture of artist Mickalene Thomas' latest installation. Best known for her jewel-encrusted portraits of African-American women and high-profile clients such as Michelle Obama, Thomas is using this two-year exhibition to showcase works by Baltimore-based artists. Among them will be music videos by the likes of TT the Artist, Abdu Ali, and Hunter Hooligan—which will play on a loop as part of the installation. Be one of the first to see this immersive work during its opening reception on Sunday, and stick around for a signature cocktail, beats by DJ Trillnatured, and custom nail art by Power Decals.
HEAR
Ottobar, 2549 N. Howard St. Sat. 8 p.m., Sun. 7 p.m. $15-50.
To say that singer-songwriter Caleb Stine is a longtime mainstay of the Baltimore folk scene may be an understatement at this point. His Americana sound has drawn comparisons to artists from Townes Van Zandt to Neil Young, and this month, he will return to Creative Alliance to premiere a new batch of songs. Stine will bring his thoughtful and poetic lyricism to the stage and invite The Revelations band and a few other special guests to share it with him. Come out to support this local troubadour and revel in the good vibes he brings to every show.
DO
Greedy Reads, 320 W. 29th St. 11 a.m. Free.
It's been less than two years since the independent bookshop Greedy Reads brought new life to the corner of Aliceanna and South Ann streets with its curated selection of titles, author talks, and monthly book club. Now, owner Julia Fleischaker is opening a second location of the fan-favorite store in Remington. On Saturday, stop by to see the new digs—located just a stone's throw away from R. House—before spending the afternoon browsing for a new winter read, participating in opening-day giveaways and games, and petting Audie, Fleischaker's Labrador-greyhound mix and the official Greedy Reads mascot.