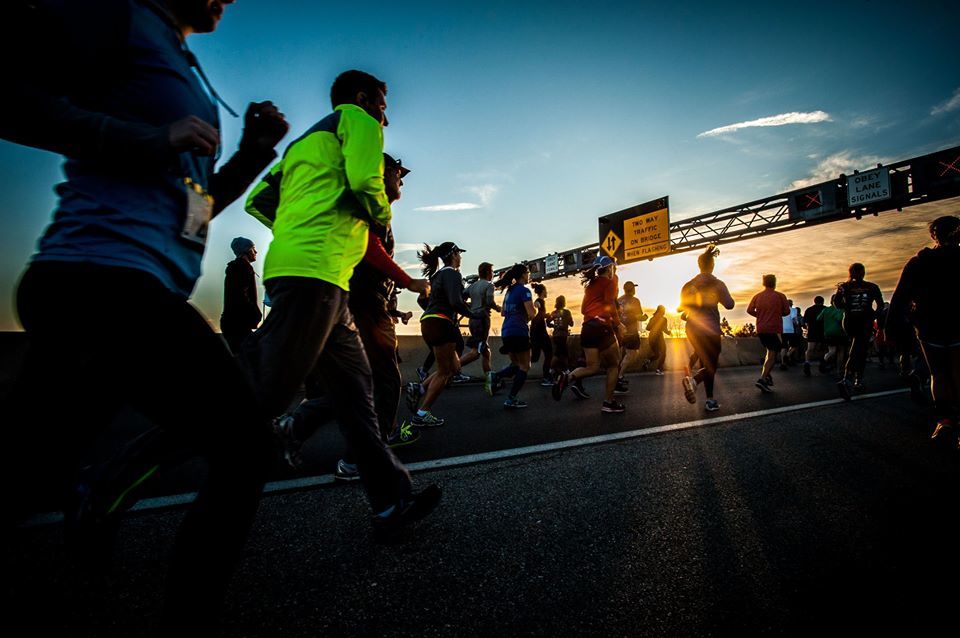 Facebook
Five things to eat, drink, see, hear, and do with your Charm City weekend.
 EAT
Baltimore Museum of Art, 10 Art Museum Dr. 8-11 p.m. $20-25. 443-573-1700.
After a brief hiatus, Baltimore's best art party is back with the BMA's Art After Hours event. For the first time since January, join fellow aesthetes for cocktails and conversation after the gallery lights go dim, with this month's event inspired by the themes of science and nature throughout the museum's collection. Enjoy music by DJ Dubble8, arts and crafts for your own take-home masterpieces, and locally sourced light fare by culinary enterprise City Seeds, which works to grow small food businesses. Try the sesame soba noodle salad with house-made fresh carrot and cucumber kimchi, or indulge in the beet and horseradish cured salmon with cucumber, fennel, and carrot salad. And after you mingle through the artworks, don't forget about dessert on your way out, with savory mini roasted pumpkin-goat cheese tarts and caramel chocolate apples stuffed with cinnamon mascarpone.
 DRINK
Pagoda Hill, Patterson Park, E. Baltimore St. & S. Patterson Park Ave. 12-6 p.m. Free-$65. 410-276-3676.
Crack open a cold one as you welcome the cool air at Patterson Park's inaugural Brew Fest. Amidst the park's rolling fields and beneath the glorious 60-foot pagoda, spend a crisp autumn afternoon sipping on local booze by esteemed breweries like Union Craft, Peabody Heights, Heavy Seas, The Brewer's Art, Key Brewing, and Monument City. Soak up the suds with local eats from Kommie Pig, The Urban Oyster, and Bistro Lunch Bar while listening to the bluesy rock of Soul Island Rebels, the Americana folk tunes of Caleb Stine, and the reggae grooves of Jah Works. And don't stress about parking—take advantage of the free Patterson Park Brew Bus, running from Canton Waterfront Park to Pagoda Hill with complimentary brews on board.  
 SEE
Beechwood Dr. & Greenspring Ave. 6 & 8 p.m. $10-15. 410-682-8902.
November may be upon us, but we're not quite ready to say goodbye to Halloween's spine-tingling thrills. Bundle up beneath the dark skies at Druid Hill Park and watch a supernatural show that fuses roller-skating with nostalgic spooky tunes in a way that only Fluid Movement can do. As part of the sixth annual, award-winning Charm City Fringe Festival, the performance follows the story of two friends who unleash the spirits of Halloween in the hearts of Charm City for eternity. With a combination of local history, seasonal nostalgia, and the glides and slides of roller skates, this event is sure to be a hit for the entire family.
 HEAR
Ottobar, 2549 N. Howard St. 7 p.m. $20-30. 410-662-0069.
For years now, Unregistered Nurse Booking has been bringing underground punk, metal, and rock bands to the music lovers of Charm City. This weekend at the Ottobar, get ready to rock out with some 20 local bands during this celebration of the city's underground music scene. For two nights, get to know national talents, like LA-based folk-punk duo Girlpool and indie-rock project Waxahatchee, as well as local favorites like post-punk outfit Natural Velvet, bass-heavy punk-pop quartet Post Pink, and shoegaze indie-pop group Wildhoney.   
 DO
Chesapeake Bay Bridge, Stevensville. 5 a.m.-2 p.m. $60-200.
There's no doubt that autumn is the best season to run. On Sunday, wake up early, grab your sneakers, and get out of the city to soak up the beauty of cooler temperatures. Starting on the Eastern Shore, join more than 20,000 joggers in the state's largest running event, taking place across the 4.35-mile westbound span of the Chesapeake Bay Bridge. Despite the long mileage and gradual inclines that will literally take your breath away, soak up the sweeping views of the bay from almost 200 feet above sea level. Once you've conquered the bridge, stay for a post-race party featuring live music, beer, food trucks, and family-friendly activities to recharge and celebrate your feat (and feet).