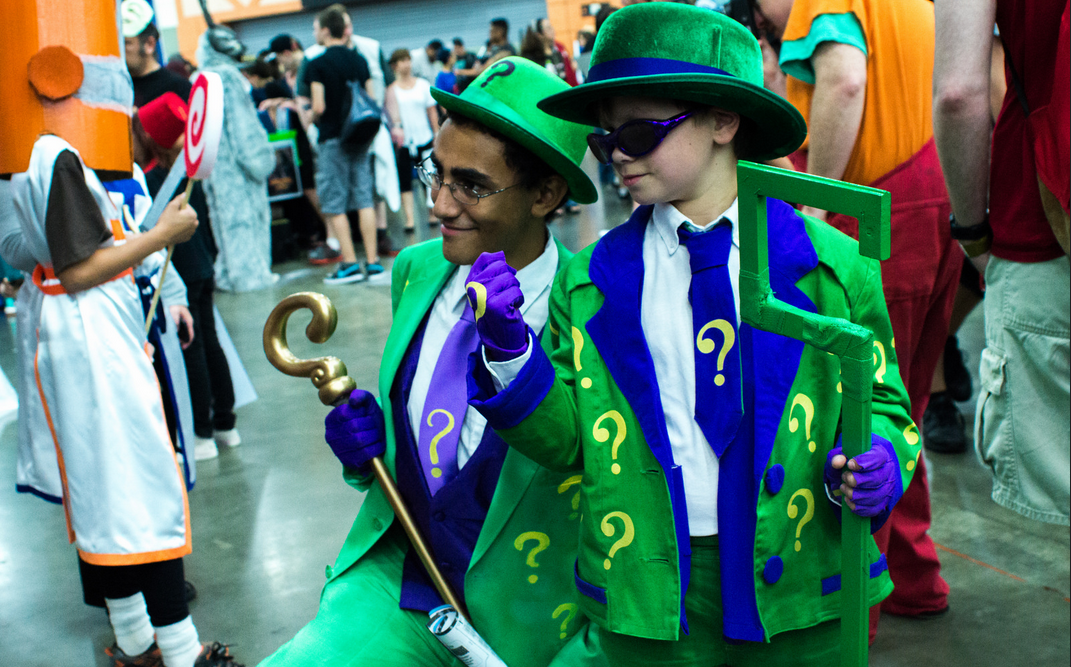 Courtesy of fuseboxradio via Flickr
Five things to eat, drink, see, hear, and do with your Charm City weekend.
EAT
Mother's Grille, 1113 S. Charles St., 9 a.m.-2 p.m., 410-244-8686
It doesn't get much better than a three-day weekend. But a three-day
weekend featuring half-off hash browns, bennies, and Bloodies during
Sunday brunch is basically perfection. This Sunday, favor flannel and
fleece over shades and sundresses at Mother's Grille's bi-annual pajama
brunch. Show up in your jammies (think onesies and fuzzy
slippers—scrubs, sweats, and boxers don't count) to receive half-off of
your check from 9 a.m. to 2 p.m. In true Federal Hill fashion, the menu
includes requisite hair-of-the-dog options like mimosas, sweet tea
vodka, and Arnold Palmer pitchers.
DRINK
Nepenthe Homebrew, 3600 Clipper Mill Road, Suite 130, 11 a.m.-8 p.m., 443-438-4846
Just shy of five weeks after raging flood waters wiped out this
home-brewing haven in Meadow Mill, the beloved business is officially
reopening its doors this weekend with shelves boasting brand new
merchandise. Though community fundraising (including last weekend's Hope
Floats benefit at Union Craft Brewery which raked in more than $7,500)
gave the company a tremendous boost, co-owner Brian Arnold tells us that
there's still a ways to go before Nepenthe can afford to get back to
its normal amount of inventory. So this weekend, as the fall brewing
season kicks into gear, support one of our own by stocking up on all of
the kettles, carboys, and cask tools that you can get your hands on.
SEE

Baltimore Convention Center, 1 W. Pratt St., Times vary, $25-149, 410-649-7000
Don't be surprised if you spot superheroes strolling around the
Inner Harbor this weekend. Though they won't actually be warding off
villains, the colorful costumes are a sure indication that Comic-Con has
officially descended upon Charm City. Now in its 17th year, the massive
sci-fi fest is returning to the Baltimore Convention Center for three
jam-packed days of panels, art exhibits, and autograph sessions. Channel
your inner nerd to browse books in Artists Alley, rub elbows with more
than 200 of the industry's best cartoonists (Kevin Eastman, co-creator
of Teenage Mutant Ninja Turtles, is this year's guest of honor), and see
who takes the cake at the annual Harvey Awards.
HEAR

Royal Farms Arena, 201 W. Baltimore St., 8 p.m., $29.50-125, 410-347-2020
In 1993, after climbing the ranks in New York City's booming
hip-hop scene, Sean Combs founded Bad Boy Records—the label that
eventually churned out chart-toppers like Mary J. Blige and The
Notorious B.I.G. Now, Combs, who recently revived his Puff Daddy
persona, has launched a nationwide tour to celebrate the artists who
have defined Bad Boy throughout the decades. This weekend, the league of
label-mates, including Lil Kim, 112, Mase, Total, Carl Thomas, The Lox,
Faith Evans, and French Montana, are taking over Royal Farms Arena for a
night of '90s nostalgia. With so many greats on one stage, we can only
expect that the collaborative tracks (think "I'll Be Missing You,"
Evans's tribute to Biggie featuring 112) will be nothing short of
amazing.
DO
The Shops at Kenilworth, 800 Kenilworth Drive, Towson, 7:30 a.m., $85-90, 410-645-8266
Running 12 miles on a three-day weekend might sound downright
daunting, but a course that stretches along one of Baltimore's most
beautiful byways makes it a worthwhile workout. This Sunday, lace up
your running shoes and curate the perfect playlist for Under Armour's
annual race down historic Charles Street, which steps off from The Shops
at Kenilworth in Towson. Along the way, take in the sights of the
Towson, Loyola, and Johns Hopkins campuses before descending into the
Inner Harbor for a post-race party at Power Plant Live, complete with
lunch, live music, and free beer.