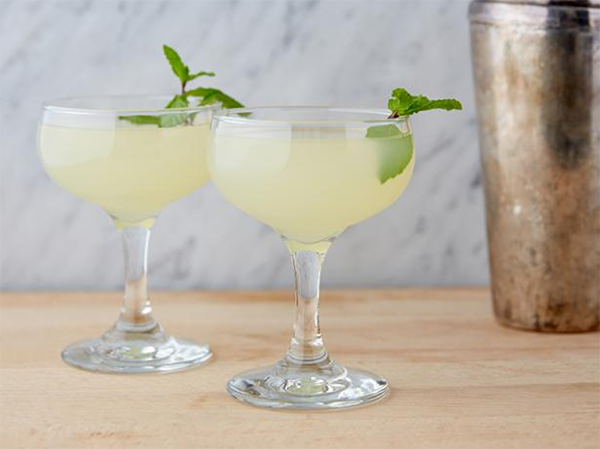 Food Network
Five things to eat, drink, see, hear, and do with your Charm City weekend.
 EAT
The Rotunda, 711 W. 40th St. 5-10 p.m. Free-$43.19. 410-235-8771
There's no better way to celebrate the start of October than a food truck edition of Oktoberfest. Don your best lederhosen or dirndl and head on over to Hampden's one-night Deutschland to enjoy food, beverages, street vendors, and authentic German music. Hosted by The Gathering, Baltimore's outdoor food truck festival, the event headlines local food trucks competing for the title of the best Oktoberfest-style menu. With fiery competition, food trucks are keeping their German-inspired specials a secret, so you'll have to go to check out their own renditions of bratwursts, schnitzels, and pretzels. And of course, there will be beer, so grab a glass (or several) of your favorite German brews, too. We know you'll be yelling prost by the end of the night.
 DRINK
R. House, 301 W. 29th St. 7-10 p.m. $50-60. 443-347-3570
Last summer, Baltimore magazine co-hosted a competition in which the city's top bartenders duked it out to see who could concoct the best Southside, the signature cocktail of Baltimore County. But this Sunday, Baltimore Bartenders' Guild is rekindling the competition with up-and-coming barkeeps. Join the judges in sampling drinks shaken and stirred by the promising bunch, made with regional spirits like Baltimore Whiskey Company, Lyon Distilling, New Liberty Distillery, and One Eight Distilling—plus help choose the best maker in town. While you're there, eat your way around R. House's food stands, take a break with Union Craft beers, and participate in a bar tools and spirits raffle. The best part? Proceeds will go to support House of Ruth, so you'll be Sunday Fundaying for a good cause. 
 SEE
The Windup Space, 12 W. North Ave. 8-11:30 p.m. $10. 410-244-8855. 
Tease out your hair and travel back in time to the decade of excess with Baltimore's premier burlesque troupe, Gilded Lily. Starring their very own Maria Bella, Ruby Spruce, Gigi Holliday, and Mourna Handful, plus special guests Ona Monsoon and MC Kittie Glitter, the bodacious troupe will be paying tribute to the sounds of '80s hair metal with a titillating performance complete with crimped hair, fishnets, and copious amounts of glitter. After all the razzle and dazzle, be sure to in on rock-and-roll karaoke with Black Lodge Karaoke and DJ Penfold.
 HEAR
Joseph Meyerhoff Symphony Hall, 1212 Cathedral St. Sat. 8 p.m., Sun. 3 p.m. $17.50-69. 410-783-8000.
When Steven Spielberg's Jurassic Park came out in the '90s, many were in awe of the CGI dinosaurs and considered the film a cinematic masterpiece. Even today, the movie's legacy endures with its reputation as an award-winning sci-fi adventure that redefined the entertainment business with its sequels and souvenirs. This weekend, you can relive its majesty with Baltimore Symphony Orchestra's live performance of John Williams's iconic score, as conducted by Nicholas Hersh. Watch the film as you listen to one of the most memorable soundtracks in movie history, and don't miss out on local food truck Jurassic Pork, which will be serving up its old-school barbecue before the Saturday screening. 
 DO
Locations & times vary. Free-$75.
Move over, Silicon Valley—it's Baltimore's time to shine. With the growth of its technology and innovation sector, Charm City was recently named as one of the fastest-growing cities for tech. Starting this weekend, you can discover the nascent novelties of the city's technological world. A plethora of programs will be scattered across the city—from groundbreaking gameplay to collaborative workshops—and give you the chance to meet local visionaries and entrepreneurs or learn about startups and inventions. Who knows? Maybe you'll be inspired to jump on the tech wagon, make a revolutionary device, and become the next Steve Jobs.