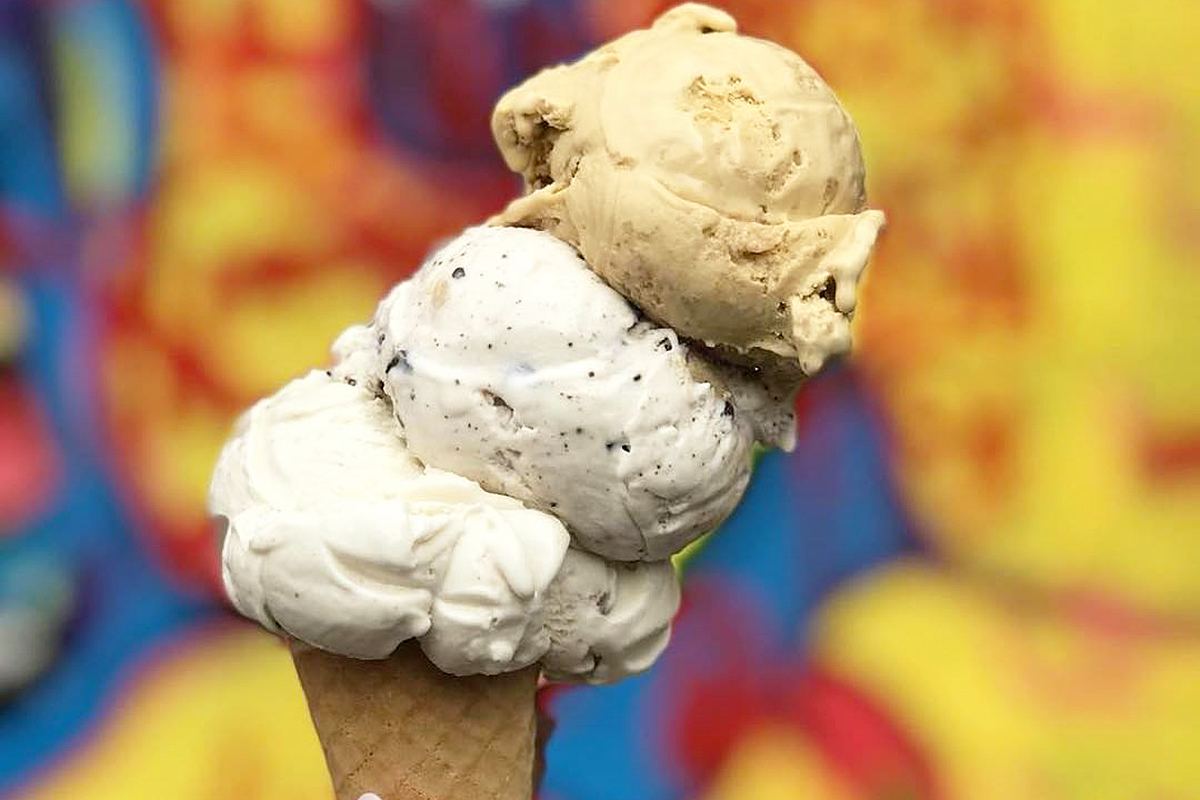 Taharka Brothers Ice Cream
EAT
The Ynot Lot, 4 W. North Ave. 12-5 p.m. Free.
For the past five years, Taharka Brothers Ice Cream's hot pink "Change-Maker Mobile" has traveled around Baltimore selling countless cones and promoting a message of equality throughout the city. The Clipper Mill-based company's socially conscious message caught the attention of ice cream behemoth Ben & Jerry's, which is teaming up with Taharka Brothers to throw a one-of-a-kind ice cream social featuring free scoops, live performances by local legends DDm and Martina Lynch, and Q&A sessions with area leaders about politics and culture. Don't miss this Station North block party that will bring people from all corners of the city to enjoy sugary-sweet treats and community discussions.
DRINK
Patterson Park, E. Baltimore St. & S. Patterson Park Ave. 12-7 p.m. Free-$65.
We love Patterson Park for its picturesque rolling fields, tail-wagging dog park, and annual autumn brew fest that invites beer-lovers to crack open local beers and enjoy live entertainment in the crisp September air. On Saturday, spend the afternoon sipping on local offerings from The Brewer's Art, Union Craft Brewing, Heavy Seas, and Monument City; sampling eats from area food trucks; and jamming out to sets by Baltimore-based folk quartet Charm City Junction, indie band Cara Kelly & The Tell Tale, and beach band Sons of Pirates.
SEE
The Baltimore Convention Center, 1 W Pratt St. Fri-Sun Noon-7:00 p.m. $25-500.
This weekend, the Baltimore Convention Center will transform into a comic book-lover's paradise, complete with a costume contest, tons of comic books to peruse or purchase, and the chance to rub elbows with fellow nerds and famous cartoonists alike. Come decked out as your favorite superhero or villain during this 19th annual festival and take advantage of art exhibits, panels, and autograph sessions. Stick around for the chance to meet Maryland-born graphic novelist Frank Miller, the creative force behind the late-era Batman comics, or actor Zachary Levi, the future Shazam and voice of Flynn Rider in Tangled.
HEAR
Ottobar, 2549 N. Howard St. 9:30 p.m. $12.
Since the release of its first album, Again Weekend, back in 2015, indie-pop band Super City has garnered a following throughout the city—and we've been eagerly waiting to see what they'll do next. To kick off the multi-city tour of their latest, self-released album, Sanctuary, the "freak wave" boys will put on an all-out show for their hometown fans before hitting the road. Pack into the Ottobar on Saturday night to sing and dance along to new songs like "Vulture" and "Nice Person (DOA)." Head there early to hear an opening set by indie band Vita and the Woolf.
DO
Locations vary. 11-7 p.m. Free.
Although our city's slogan is no longer "The City That Reads," that hasn't stopped locals from embracing this annual weekend-long literary extravaganza. Stretching from the Inner Harbor to the American Visionary Art Museum, this locally-loved festival features readings, demonstrations, and panel discussions by prominent regional and national authors, as well as more than 100 book exhibitors, kids' projects, and live entertainment throughout the weekend. Expect to see the likes of Baltimore native and White House correspondent April Ryan, local cookbook author John Shields, New York Times best-selling authors A.J. Jacobs and Justina Ireland, as well as performances by local acts like soul singer Joi Carter and indie-pop duo Outcalls on the Music Stage.