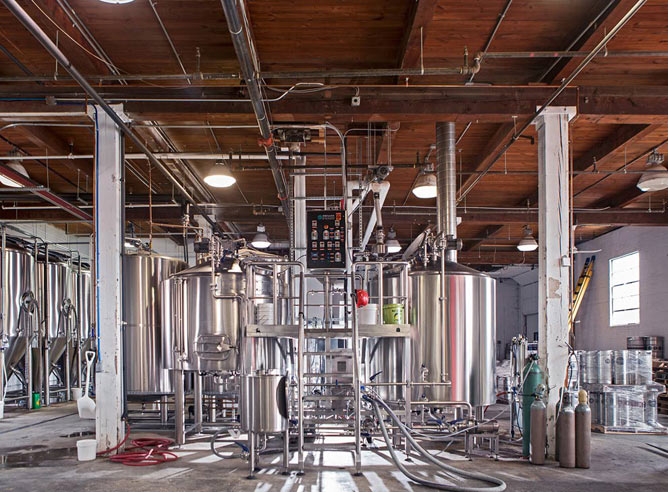 Union Craft Brewing
All Grain Brew Tours—a service that provides transportation and tours to various craft breweries—is launching in Baltimore next month. The company was started by Howard County native Malcolm Johnson, who said his passion started like it does for many beer enthusiasts: home-brewing in his backyard.
"I started going down the rabbit hole and obsessing over things like pH levels and locally sourced honey. I said to myself one day that people really have no idea how much work goes into making beer," he says. "When they go into their local bar, they don't realize what goes into that 12-ounce pour."
His service, which launches October 25, provides a six-hour tour to Union Craft Brewing, The Brewer's Art, and Heavy Seas Beer. Along the way, guests will tour each brewery, hear from the brewmasters themselves, and receive tastings and pint glasses to take home with them. The tours will run every other weekend and, including transportation, will cost $60.
Johnson said the idea started small in Howard County and he is excited to expand to Baltimore. Possible future tours could take place in Frederick and on the Eastern Shore.
"We won't just be a driver," he says. "I'll be moderating brew conversation on the bus. I'd like to use it as a forum for people to share their knowledge about craft beer."
Visit All Grain Brew Tours for more information and to purchase tickets. Also be sure to check out our article on beer travel trips in the October issue of Baltimore, on newsstands tomorrow.