Hot Pockets
This Peruvian street food is the next big thing in Baltimore.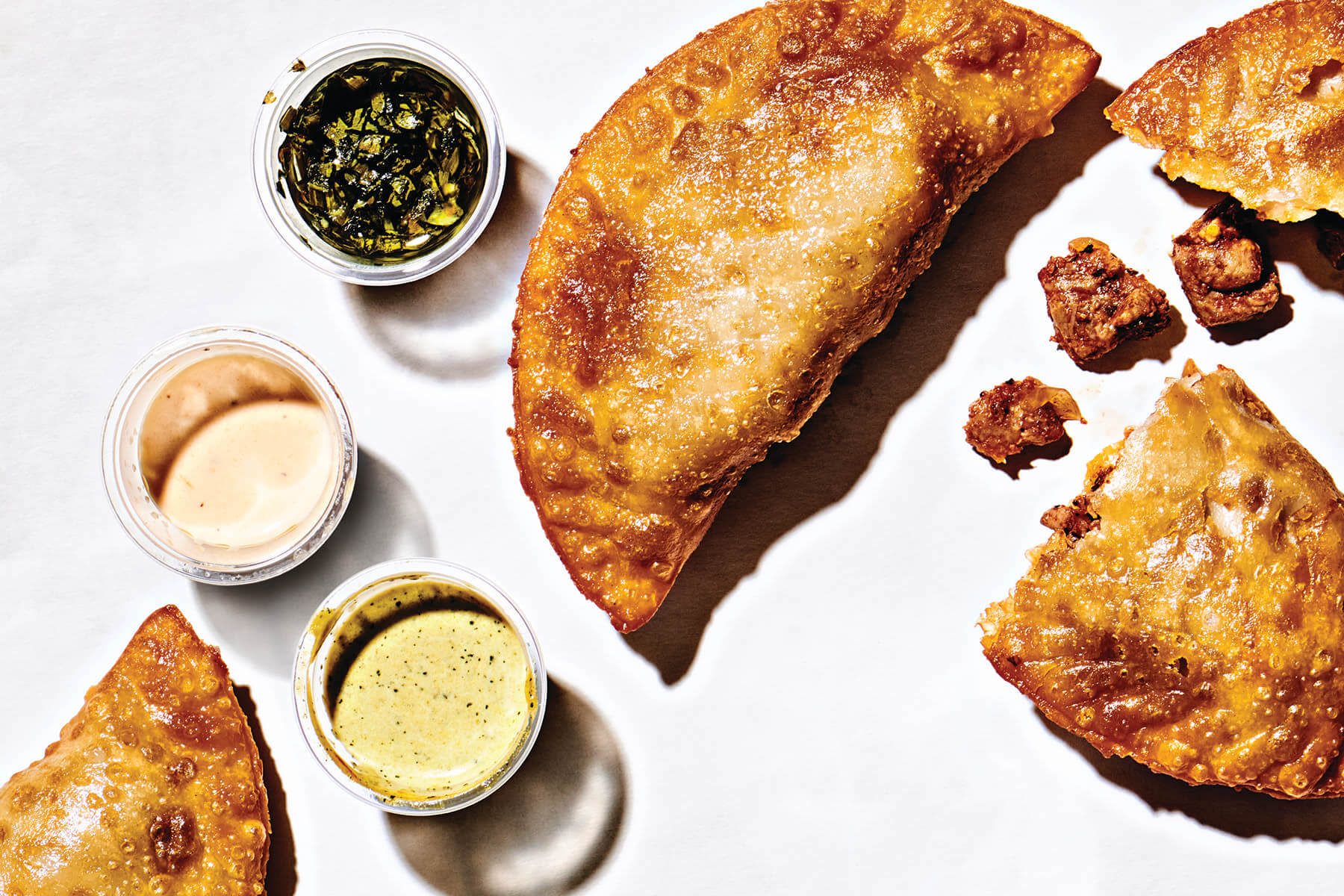 Years ago, when they were living in Chicago, Jose Victorio Alarcon and his wife, Connie, made empanadas from their native Peru. The hot pockets were so popular, they started a business out of their home, selling them to friends, neighbors, and people in their community. After a move to Baltimore in 2013, they opened Puerto 511 on Clay Street, but had always hoped to recreate the empanada business they had in The Windy City.
"People would try our empanadas," recalls Victorio, "and they'd say, 'Oh my God, this is so good.'"
So late last year, the couple found a light-filled storefront space on Lexington Street and named it Andina.
"The name comes from the name for women who live in the Andes and prepare the food," says Victorio. "It reflects the culture and history of the women in Peru. It's a name to honor Connie's mother and my mother, who were born in the Andes."
Here are three things to know before paying a visit to the shop, which is currently open for carryout.
Snack Time
Peruvian people eat empanadas as an after-work snack.
Getting Saucy
There are dunking options, including a traditional chimichurri and a sweet rocoto sauce.
Flavor Town
Fillings include sausage, chicken, steak, eggs, potatoes, and vegetables.