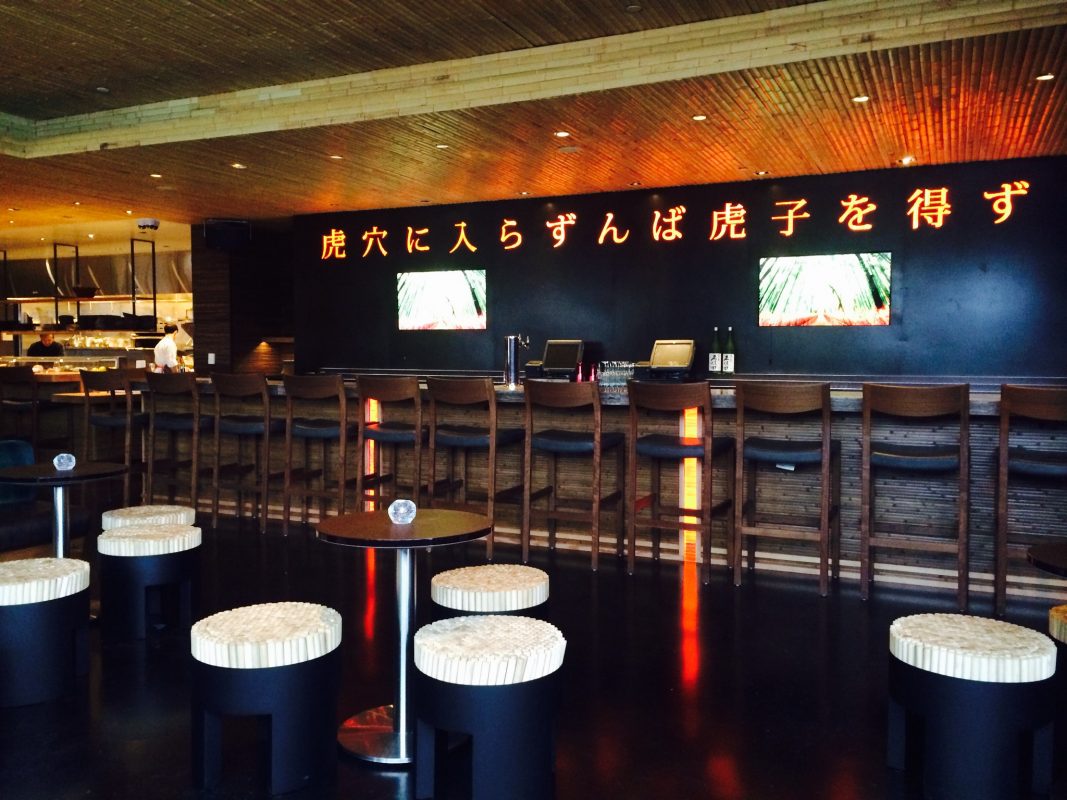 —Photography by Meredith Herzing
One of the most anticipated restaurant openings in town is finally set for Monday, Dec. 8.
Atlas Restaurant Group's new Harbor East spot,
Azumi (a traditional Japanese girl's name meaning safe harbor), is a fine-dining Japanese restaurant set inside the former Pabu space adjacent to the Four Seasons Baltimore Hotel.
"We stuck with the concept of Japanese cuisine because there's nothing else like it in Baltimore," says Atlas partner Alex Smith. "There's no other restaurant that serves the types of thing that we are serving on this menu, and we thought that concept was unique to the city."
While Pabu's focus was
izakaya (Japanese small plates), Azumi offers a broad menu ("probably four times the size of Pabu's," says Smith) with more of a fine-dining angle that highlights the traditional foods of Japan.
Smith says that Azumi's menu has been inspired, in part, by the top Japanese restaurants in the country such as Nobu, Zuma, and Morimoto.
Highlights of the menu will include fish flown in daily from Japan (kampachi, yellowtail, for example) as well, as premium-grade, "A5″ Waygu beef (not available elsewhere in Baltimore), live sea urchin, and an extensive sushi menu.
Though some of the vestiges of Pabu remain, such as the bamboo ceiling, designer Patrick Sutton went all out in in achieving Smith's design directive to repurpose the space, while also remediating some of Pabu's design flaws.
"Pabu did not have a clear sense of arrival, partially because you came into the side of the bar," says Sutton. "We took the bar that used to face the glass and moved it next to the sushi bar to create an active bar-lounge aspect to the space. We also put booths all along the windows, so you are engaged in views of the harbor. Now, it's much more understandable as a space."
Presiding over the kitchen will be chef, Eiji Takase (who goes by "Taka") a native of Japan, now living in Fells Point and known for his knife skills. Takase's resume includes a stint as the executive chef at Japonais in Chicago and a head chef gig at Shibuya in Las Vegas.
His goal? "To be successful and earn a Michelin star," says Takase, smiling.
As they prepare for opening day, Smith and his business partner George Aligeorgas, who also co-own
Ouzo Bay, gave us a sneak peak of the dishes and the décor.
For reservations, call 443-220-0477.