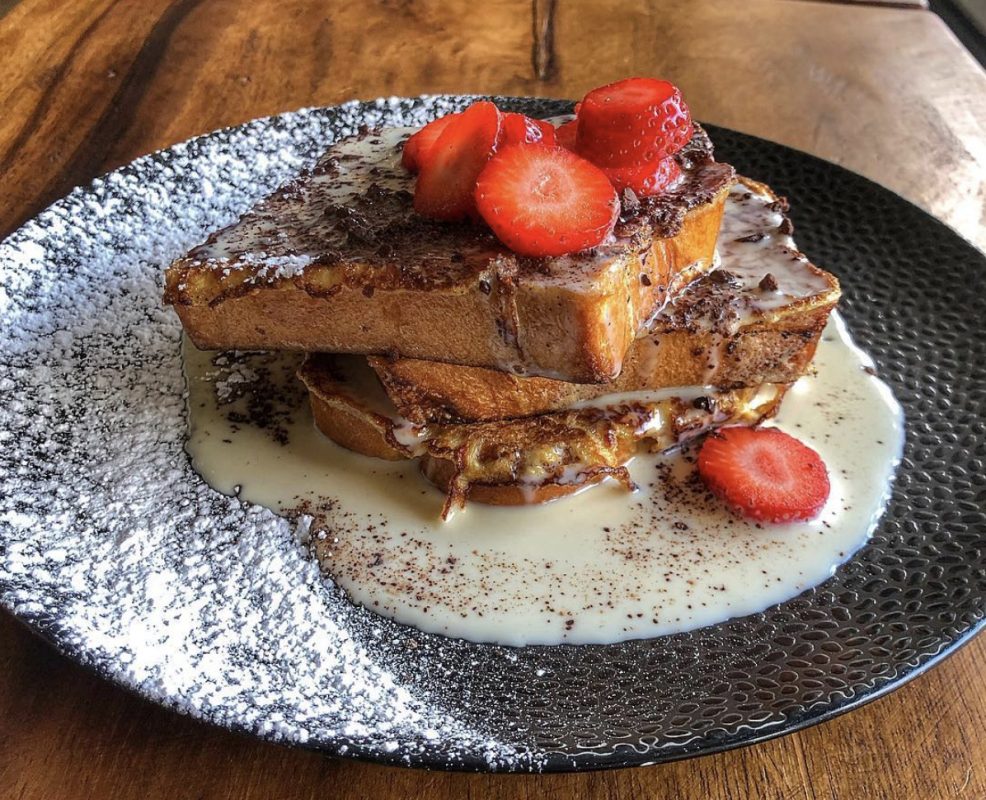 Bushfires continue to ravage Australia, with at least 28 people dead, more than 3,000 homes destroyed or damaged, and an estimated billion-plus animals lost, according to CNN. Sadly, the unprecedented bushfires have been exacerbated by widespread drought and persistent heat.
In an effort to aid the country and give back, Baltimore chefs are taking matters into their own hands. Both La Food Marketa and Duck Duck Goose will donate proceeds from dinner and brunch service on specific days this weekend in an attempt to help Australia fight the wildfires and rehabilitate.
La Food Marketa, the Pikesville sister restaurant of The Food Market in Hampden, will donate 50 percent of funds from brunch this Sunday, January 19 from 10 a.m. to 3 p.m., to the Australian Red Cross. The event will be the spot's latest "Brunch for a Benefit," an ongoing series that has previously supported organizations such as The Movember Foundation and The Alzheimer's Association.
"When we opened La Food Marketa, we wanted it to be a community restaurant," says Chad Gauss, executive chef and co-owner. "We feel that many people want to give back and have sorrow and empathy for what's happening in Australia, but they might not be familiar with how to give back. We wanted to create an opportunity for people to do that."
At La Food Marketa, expect a brunch packed with fun takes on omelets, eggs benedict, and pancakes. Highlights include pancake enchiladas stuffed with turkey, cheese, bacon and topped with syrup, as well as the "El Benedict," featuring cured ham, cheese bread, and Mexican ketchup. As an added bonus, many brunch dishes can be modified to be gluten-free.
Down in Fells Point, Baltimoreans can dine for a good cause at Duck Duck Goose, where all of the proceeds from dinner this Friday night, January 17, will go toward Ellen Degeneres' Australia Bushfire Relief fund on GoFundMe. Owner Ashish Alfred's Bethesda location of Duck Duck Goose and his nearby George's Chophouse will also donate all Friday-night proceeds to the relief fund.
"What's happening [in Australia] is real—you can't make that up," Alfred says. "As chefs, we get into this business because we want to make people happy, care for people, and nourish them. Restaurants become part of the communities we're in. And I think this was good opportunity for us to get involved in something important overseas."
Alfred says he and his team kicked around ideas for how to help, until they saw that Degeneres had set up a relief fund and decided to get behind it.
In addition to the signature cheese boards, dry-aged ribeye burger, and honey-roasted duck at Duck Duck Goose, Friday-night diners can also expect a raffle at each of the three restaurants. Alfred says details are still being finalized, but prizes might include giveaways from other local dining destinations and spa treatments.
"I think it's going to be a fun night," he adds. "The feedback online has been huge. It'll be great to see that many people come together for a good cause."