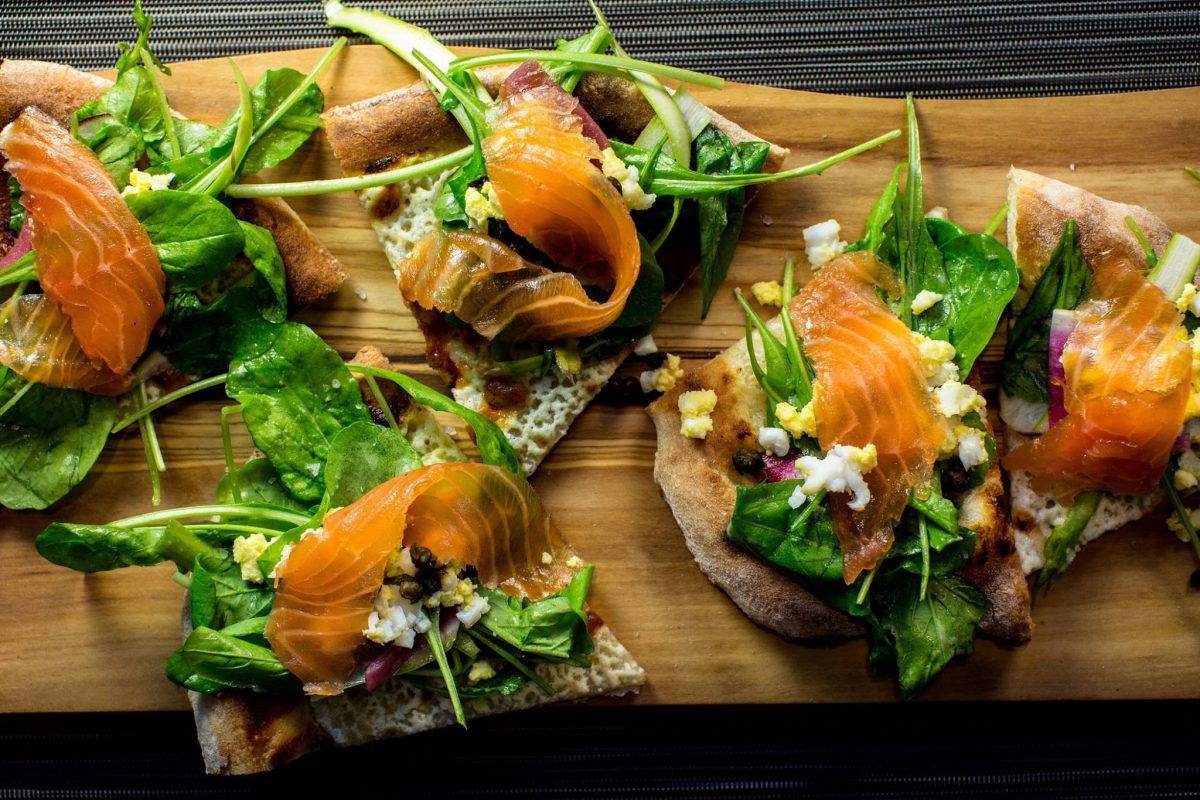 Courtesy of Gunther & Co.
Each year, in the dead of winter when locals are hunkering down, and in peak of summer when outdoor cookouts keep people from dining out, Downtown Partnership of Baltimore and Visit Baltimore organize Baltimore City Restaurant Week—a promotion designed to drive business to local eateries.
Summer Restaurant Week returns July 22-31 with upwards of 90 spots offering special menus, and the reveal of a brand new pricing concept.
"Our diners are really savvy," says Michael Evitts, vice president of communications for Downtown Partnership. "They'll scour the website comparing menus to look for the best value."
Traditionally, the promotion requires restaurants to offer their menus at the same fixed price point across the board—which is typically $20 for a two-course lunch and $30 for a three-course dinner. After feedback from diners, organizers this year are allowing restaurants to choose within a range of $12-20 for two-course meals and $20-35 for three-course meals.
"We typically have over 100 restaurants participating and they encapsulate a broad range of dining options," Evitts explains. "What you pay for a three-course meal at a smaller neighborhood bistro versus a steakhouse is very different, so we found that some of the restaurants that are normally less expensive, where it's harder to get your check up to $35 on a regular basis, didn't appear to be as much of a bargain to diners."
Many spots are taking advantage of the opportunity to feature more affordable menus. Johnny's, for example, will offer a two-course lunch for $18 (highlighting fried green tomatoes and blackened chicken sandwiches), Alexander's Tavern will offer a three-course dinner for $25 (think pork tenderloin and heirloom pizza), and Cava Mezze will offer its traditional "Mezze Mania" three-course lunch deal for $15.
Cava's regional manager Maurizio Luise is happy that the restaurant doesn't have to alter its prices in order to participate this year. He says that he wishes Downtown Partnership's liberal pricing guidelines were mirrored by restaurant weeks in other cities like D.C. and Virginia, where he operates additional locations.
"It works out very well for us," he says. "It's less printing, less headaches, and better service all around because everybody's already used to it and they know what to expect."
Other restaurateurs around town agree that the new guidelines are a good fit.
"I understand why they want that flexibility," says Christopher Spann, owner of Wine Market Bistro in Locust Point. "People shouldn't just be making up a number, it should be a deal. That's the whole idea."
Wine Market Bistro will highlight seasonal dishes such as cantaloupe gazpacho, curried watermelon salad, shrimp and squash risotto, and bourbon bread pudding on its special menus this year. Spann says that the restaurant habitually participates as a way to boost business during the summer.
"It's become its own holiday," he says. "This time of year, there are folks who will hop around to different places and eat out multiple times over the course of 10 days. It also creates a fun competition between all of the city restaurants because, in terms of the menu format, we're all on the same playing field."
Across the harbor, Brewers Hill newbie Gunther & Co. is celebrating its first-ever restaurant week, with a menu full of dishes such as Thai shrimp glass noodles, lamb tacos, scallop ceviche, and pan-roasted bass with miso-Dijon vinaigrette. Owner Nancy Hart Mola says that she's excited for restaurant week to help spread the word about the new spot.
"It's a great opportunity for people who haven't heard about us to come out and get a sense of what we do," she says. "It's also a good way for restaurants to band together to show the community what a great assortment of options they have."
On the horizon, Baltimore County Restaurant Week will be running August 5-20. However, for the city's promotion, Evitts' main goal is to get people downtown.
"We created restaurant week to bring people into the city and show them not only what we're doing for dining, but culturally in terms of city evolution," he says. "It's not just about what the chefs do individually. Our food scene is a reflection of how dynamic and interesting Baltimore is right now."