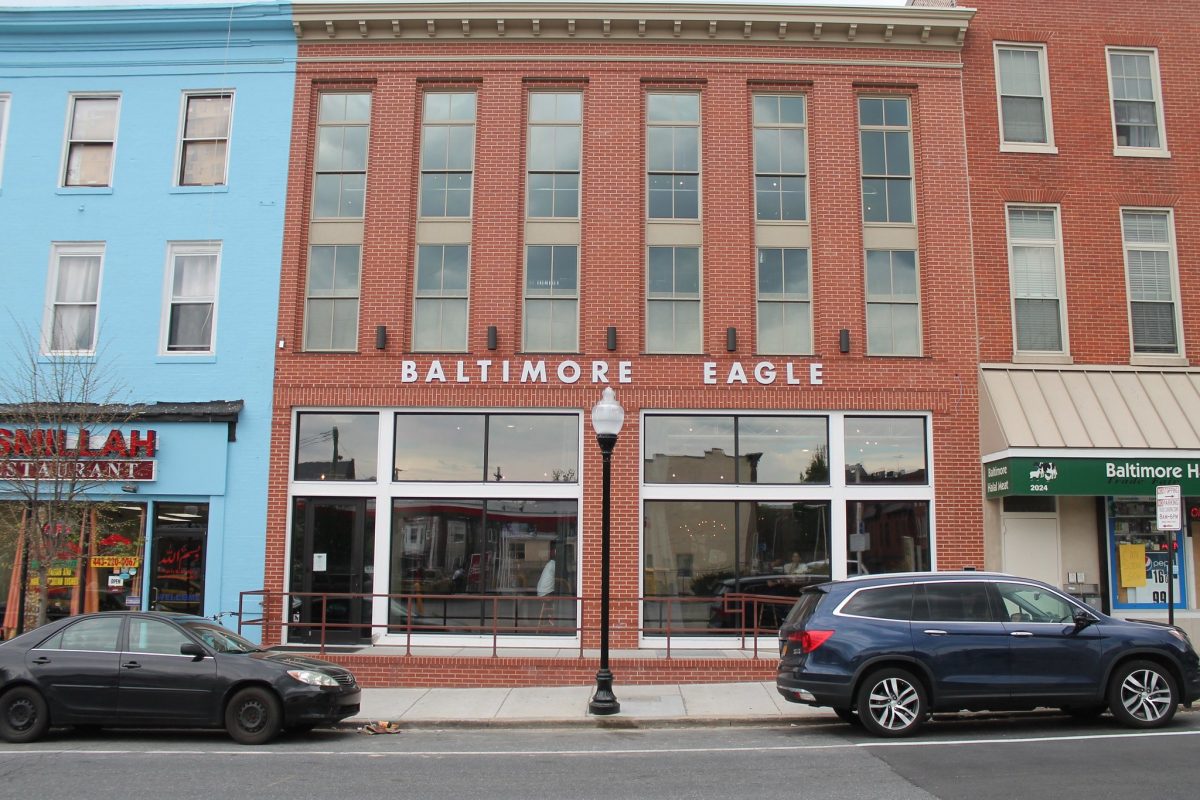 Elvert Barnes / Flickr
With the news of Grand Central closing, not long after we said goodbye to The Hippo across the street, the fate of Baltimore's gay bars has been in jeopardy. But, this Easter weekend, the LGBTQ community will have something to celebrate as the Baltimore Eagle will reopen under new operators.
After closing last July due to a dispute between the landlord and former tenant, the Baltimore Eagle LLC is owned by Beth Cooper. The Station North building is still owned by Lorraine's husband, Ian Parrish, and his father, Charles Parrish. Known around town as a leather bar, the new iteration aims to be more inclusive to the community at large.
And what better time to celebrate a resurrection than Easter weekend?
"When the bar closed, some of the former patrons had a full funeral for the bar at the Windup Space," says photographer Chris Jennings, who is heading up events and marketing for the Eagle. "They put the logo in a casket and everything. When we were coming up with the date to reopen, I was like we have to do it on Easter. We are bringing a bar back that people deemed dead."
The Eagle has had a long and storied past within the Baltimore LGBTQ community, originally open in 1991 until it closed for the first time in 2012. Charles Parrish says he was one of the first patrons of the Eagle when it debuted, and his mother, Emma, was a well-known burlesque performer who used to sing with Billie Holiday at the Gaiety. Over the years, the bar has hosted many parties and benefits for HIV/AIDS awareness and other charities.
This legacy and lineage are why many people are happy to see it once again open its doors on North Charles Street.
The three-part reopening weekend will start off with a massive drag show on Friday, April 19, featuring Tatianna from RuPaul's Drag Race and hosted by Baltimore's own Brooklyn Heights. On Saturday, the bar will host a 4:20-themed party where speakers from local dispensaries will come in to provide information and advocacy related to the medical marijuana industry. On Easter, there will be five DJs from a vast spectrum of the community, including DJ Tezrah, DJ Sidekick, DJ Swank, and one of the Eagle's bar backs, Brandon Michaels.
"I want people to walk in the door and know this space is for them," Jennings says. "Everyone should come in this door and feel affirmed in their body. Every type of person you can think of works here. I'm a black, non-binary person. Our owner is a queer, white woman. We want people to take a deep breath and know there's somewhere for them to go to feel free from judgement."
After Easter weekend, the Eagle will operate in Station North seven days a week from 4 p.m.-2 a.m. with regular drink specials, performances, and DJ nights. A renovated bar and stage is complemented by new photography, taken by Jennings, that displays a vast spectrum of people in the community. The more inclusive direction for the bar makes reopening during a religious weekend all the more apropos.
"Our spaces are like our churches—it's where we find community and learn about ourselves," Jennings says. "Baltimore really needs a progressive space, especially in Station North. This is the place to be kooky and artsy. I think that, as a city, we're craving it."