We Know Joe
As Charm City's bean scene continues to grow, it's never been easier to wake up and smell the coffee.
Even in the midst of the pandemic, as restaurants sadly shutter all around, a wide array of java joints—from independent shops to businesses that are roasting their own beans—continue to flourish.
That's because Americans do love their coffee. (At least pre-pandemic, 62 percent of us were drinking coffee daily, according to the National Coffee Association.) Of late, we've seen a slew of coffeehouses opening, while old established spots hold steady, too, all of which adds to the mix of Charm City's diverse caffeine scene and growing coffee culture. The demand for coffee—whether to feed a habit, soothe the soul, or support a local roaster—has never been hotter, leading to lots of grab and go (and, in these times, the less frequent sip and stay).
"Baltimore is a city that hasn't quite reached the acclaim of other cities with its coffeehouses just yet," says Kaley Gann, manager of Ceremony Coffee in Mt. Vernon and the new Ceremony at Whitehall Mill (which opened in June). "But it's the perfect spot to foster a thriving coffee community."
Interestingly, Gann says that the pandemic is changing our drinking habits. "We are seeing a lot more milk-based beverages and fewer pour-overs and handcrafted coffees," she notes. "What you get from the pour-overs and single shots are the experience of sitting there and watching the pour-over being made. Now, we're mostly selling milk-based and drip coffee to go."
Whether you're looking for a cappuccino with almond milk and extra foam or a classic espresso, Baltimore is well on its way to becoming a coffee capital.
Here are some of Charm City's essential coffee shops.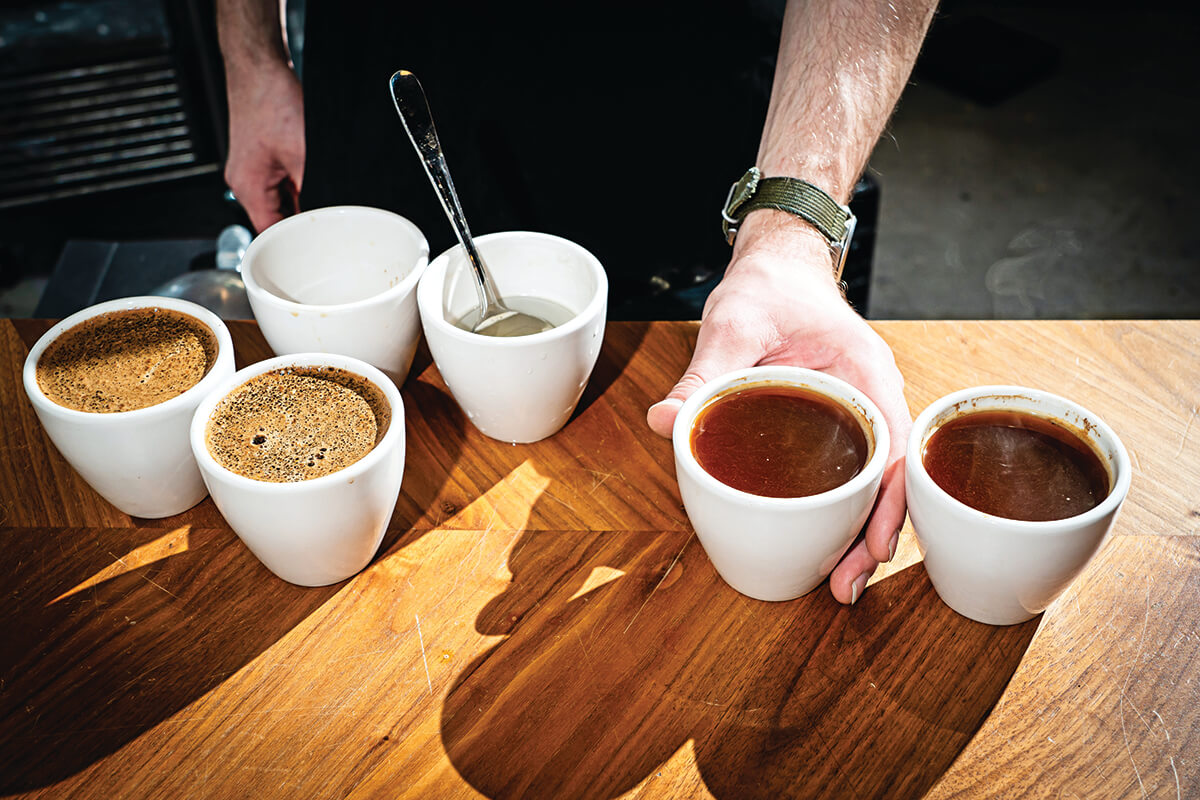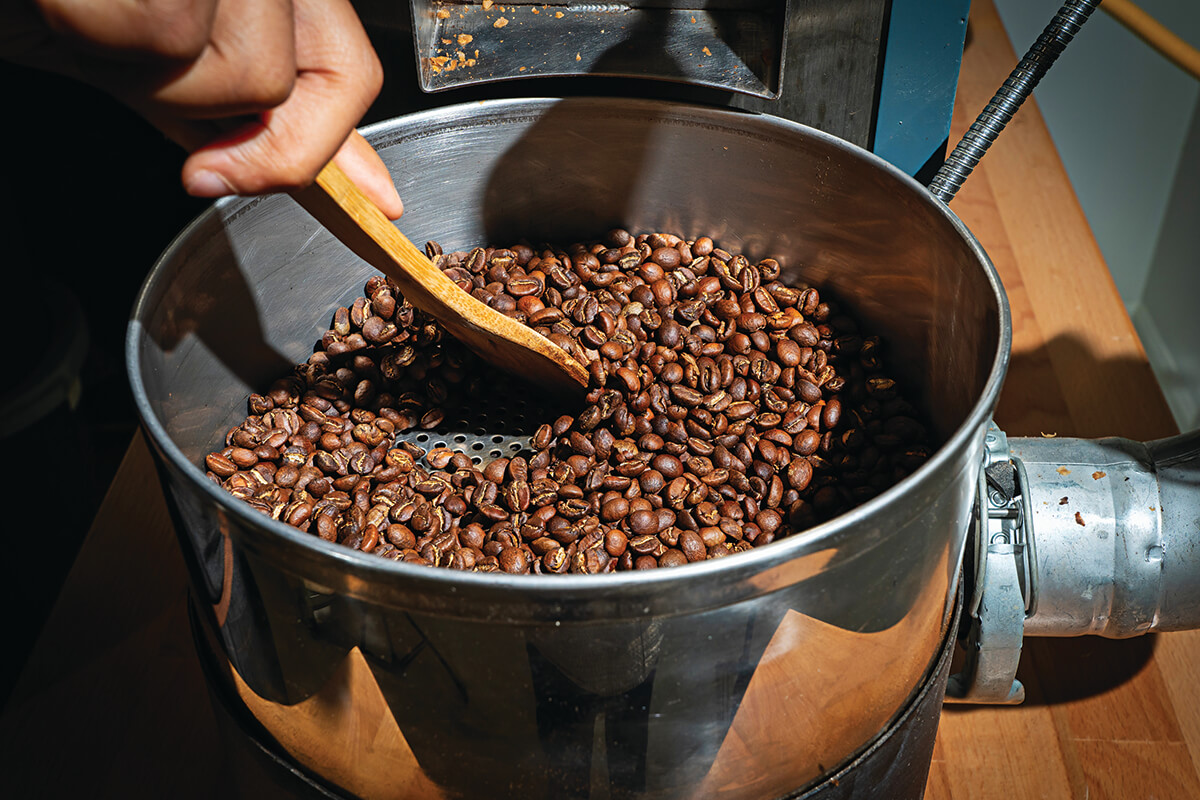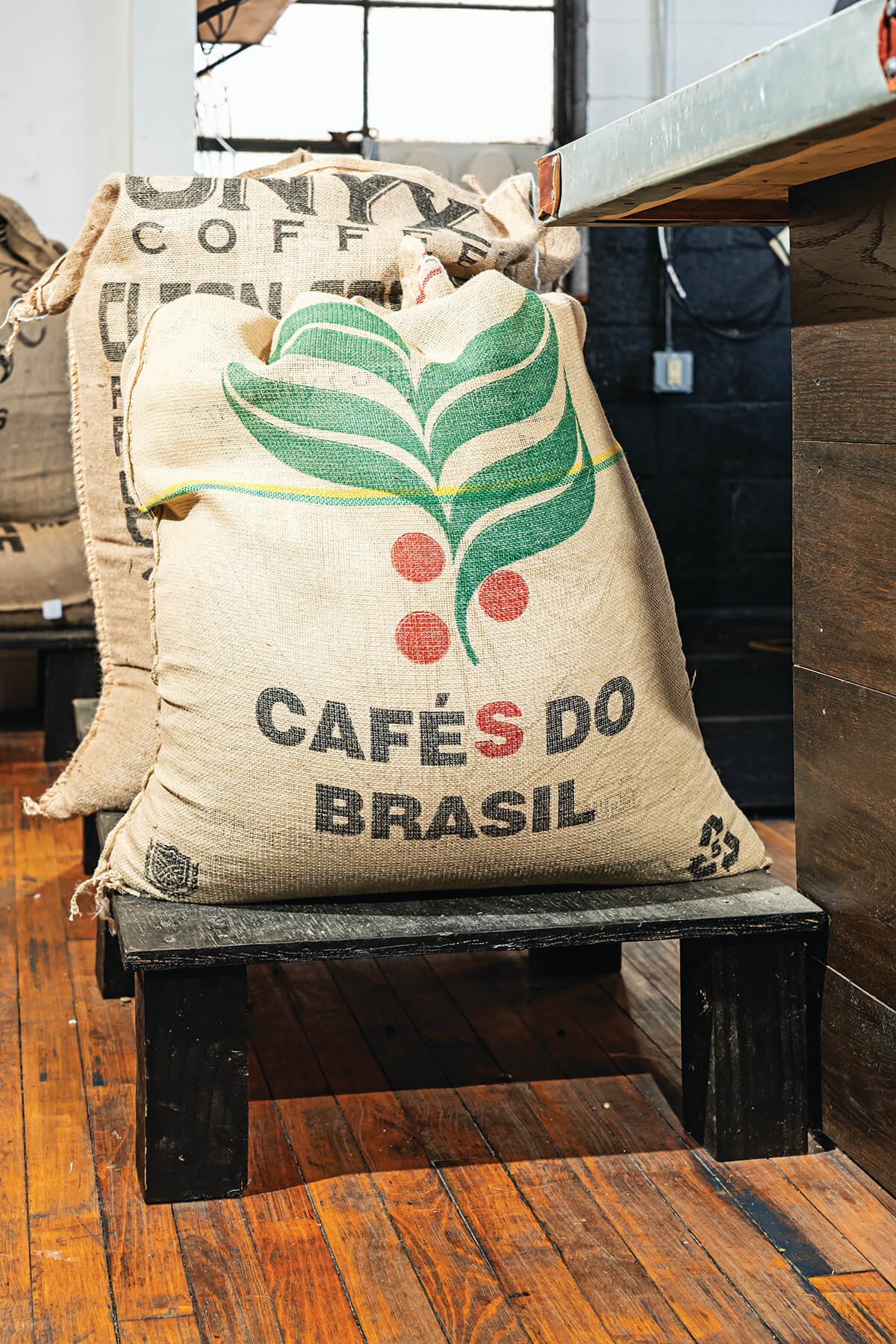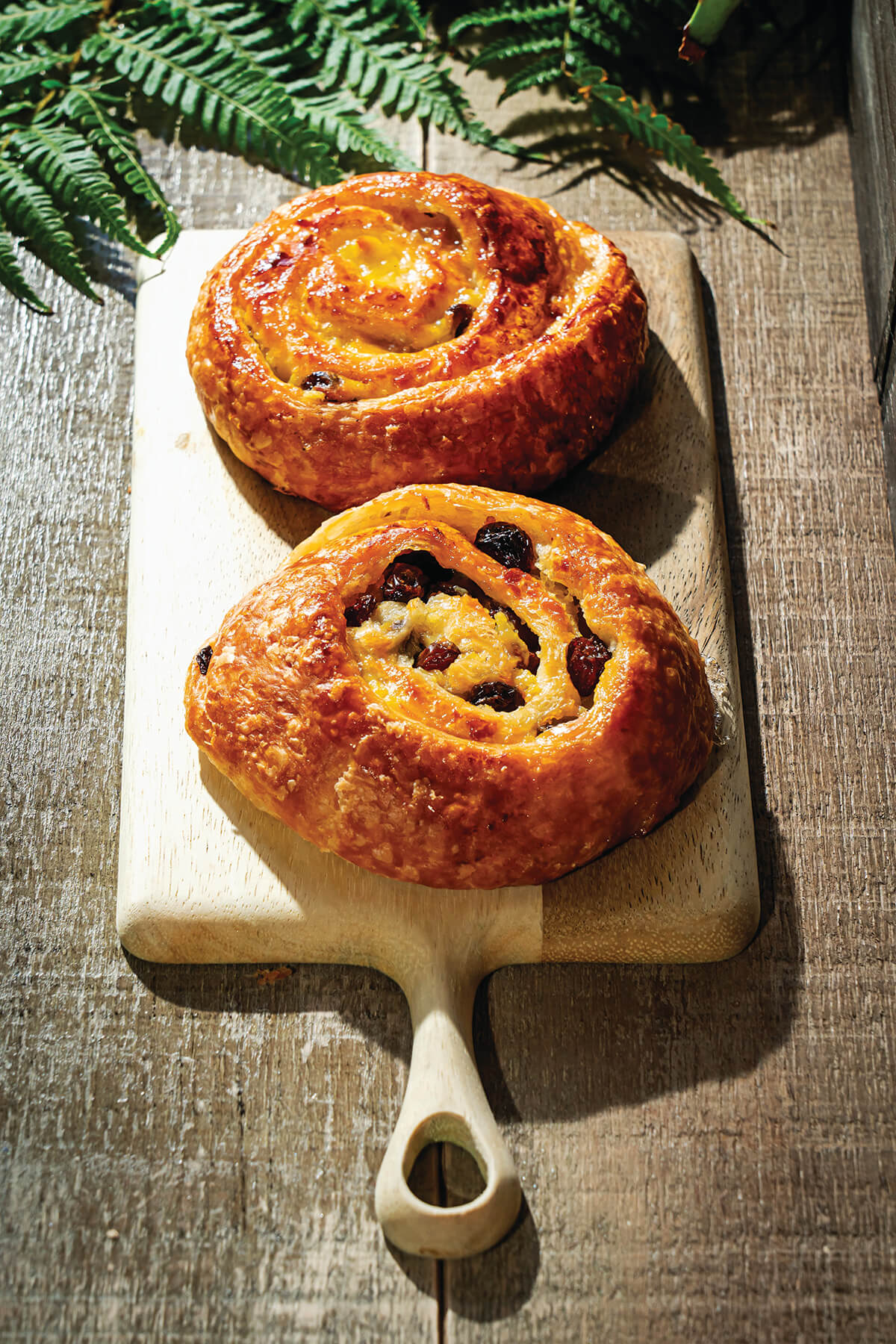 → Aveley Farms Coffee Roasters
Harbor East
Corey Voelkel was living in California working in the tech industry when a cup of coffee sourced from a farm in Guatemala changed the trajectory of his life. Soon, he quit his job, bought a 12-kilo roaster from a person in Florida, then moved back home to open his own roasting house and cafe in Harbor East. His goal is simple: to bring the highest quality coffee he can from around the world, roast it here, and share it with his customers.
"Our big thing is sustainable sourcing," he says. "We also want to pay a fair price, so I can go back to these farms year after year and know they're still going to be there." The signature drink is a macadamia nut latte, but the cold brew also is a big seller. In September, it was canned for the first time, in a partnership with Oliver Brewing. Since Aveley Farms doesn't have a kitchen, pastries from local bakers such as Little Fig Bake Shop and Ovenbird are sold daily. There's nothing particularly high-tech about a great cup of coffee and a fresh-baked muffin, but that's okay with Voelkel—and us.
→ Black Acres Roastery
Highlandtown
Travis Bell has been bringing a world of coffee flavors to Highlandtown since he started Black Acres Roastery in 2018. He was a resident of the neighborhood and thought it was the perfect location for a roaster, so, after training in Minneapolis, he opened the business and hasn't looked back. Black Acres (a name inspired by the first systematic reparations attempt for newly freed slaves) sources its beans primarily from Africa and South America. Its cold brew, sold both from taps and in cans, is a year-round favorite. The Marrakesh variety is a medium-roast coffee steeped in cinnamon and cardamom, inspired by Moroccan recipes.
"We like to be creative with the coffees we do," Bell says. "I love the reaction of people when they taste our coffee. They don't get the bitterness or bland taste." Customers can order beans or drinks to-go or via delivery apps, and in the coming months, they'll have the option to sit in the cafe Bell plans to open onsite at the SEYA CrossFit and Wellness Center. Coffee, he believes, offers limitless possibilities.
→ The Common Ground
Hampden
For nearly a quarter-century, this small but mighty 36th Street mainstay has been a gathering place for Hampden residents pining for a high-quality cup of coffee and a bite to eat. Of course, characterizing the beloved coffee shop's offerings in those basic terms is a massive simplification. Although it gets its beans from Ceremony Coffee Roasters in Annapolis and Baltimore's own Zeke's, many people can't resist its smoothies, particularly the wildly popular chai peanut butter-banana variety.
"No matter how cold it seems to get, we always get a lot of repeat customers for that," manager Ryan Comstock says. Much of its food is made in-house, including blueberry, cranberry walnut, raspberry, and chocolate-chip muffins. It has numerous vegan options, like garlic hummus and chili, and, at lunchtime, the homemade chicken salad is always a hit. COVID-19 shut The Common Ground's doors for only one day, and while it's still only offering takeout and delivery (including dairy, milk, eggs, and other pantry items), it clearly has staying power. Let's raise our smoothies and toast to another 25 years at this little coffee shop that could.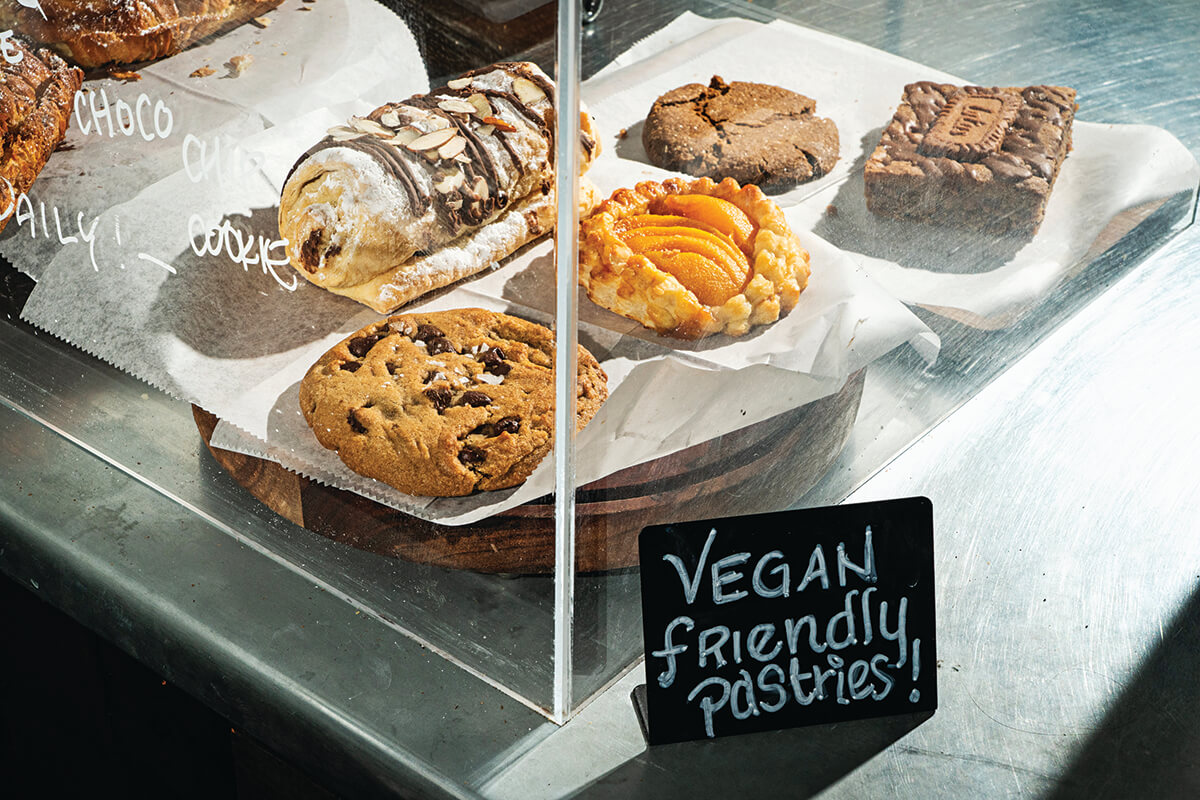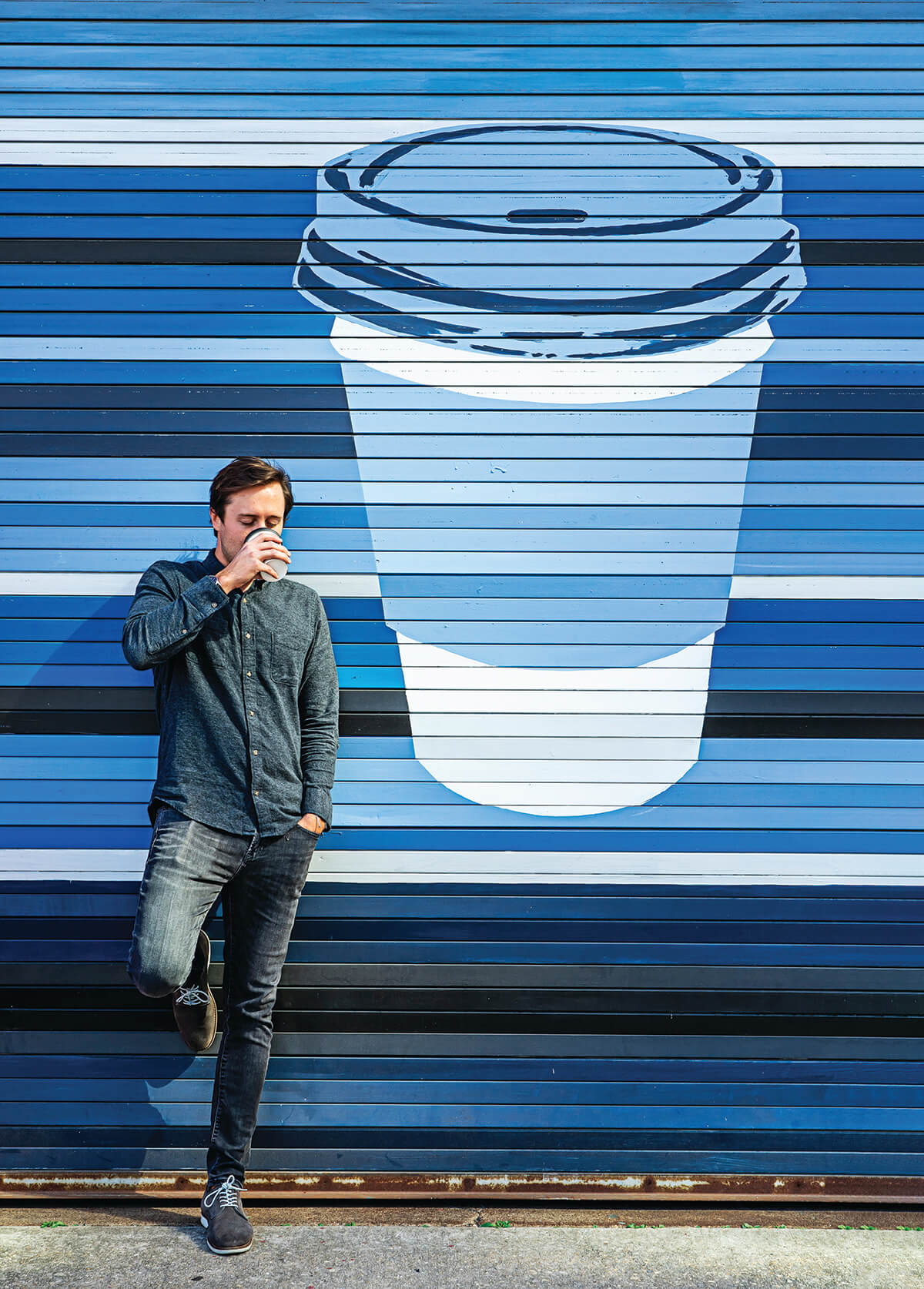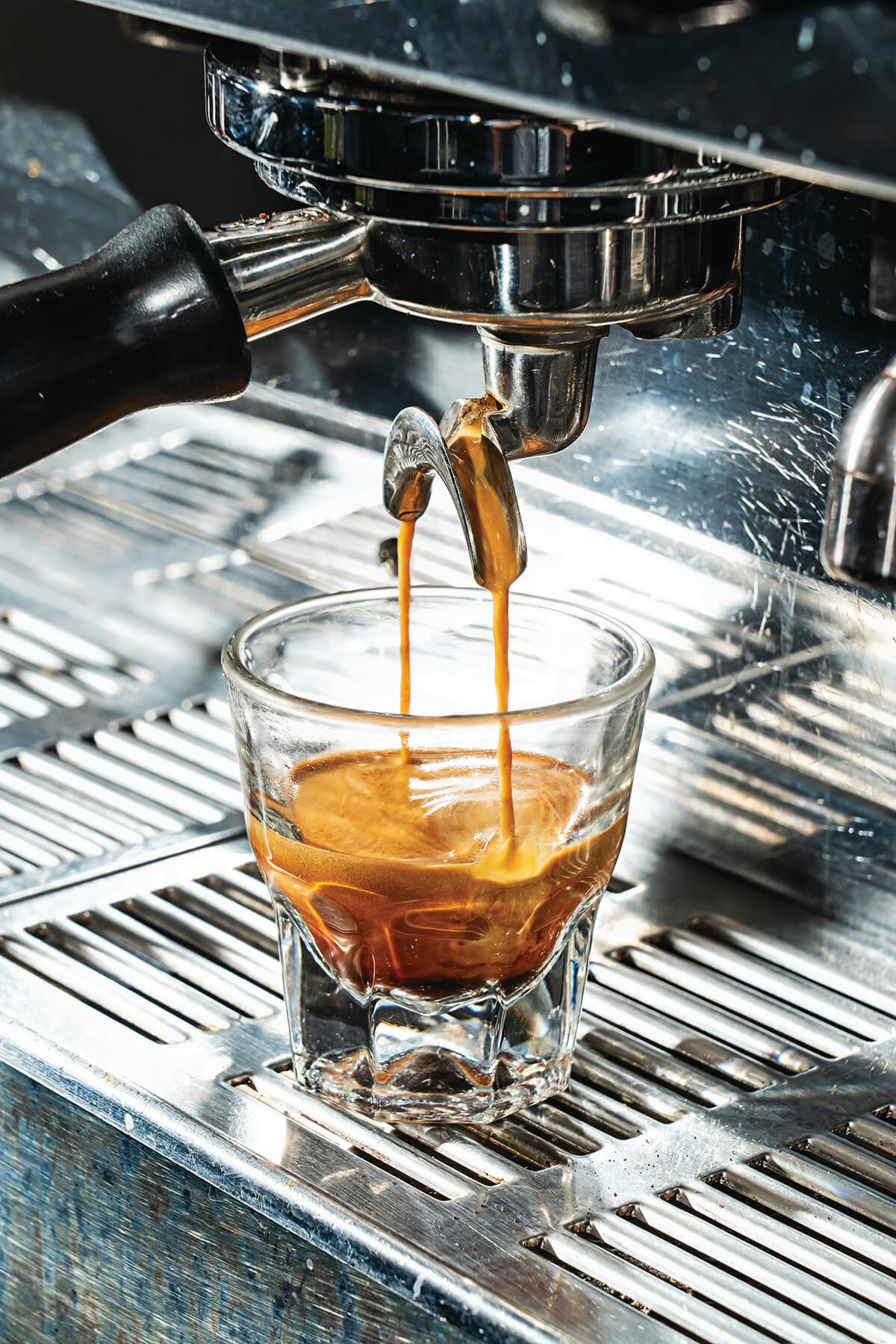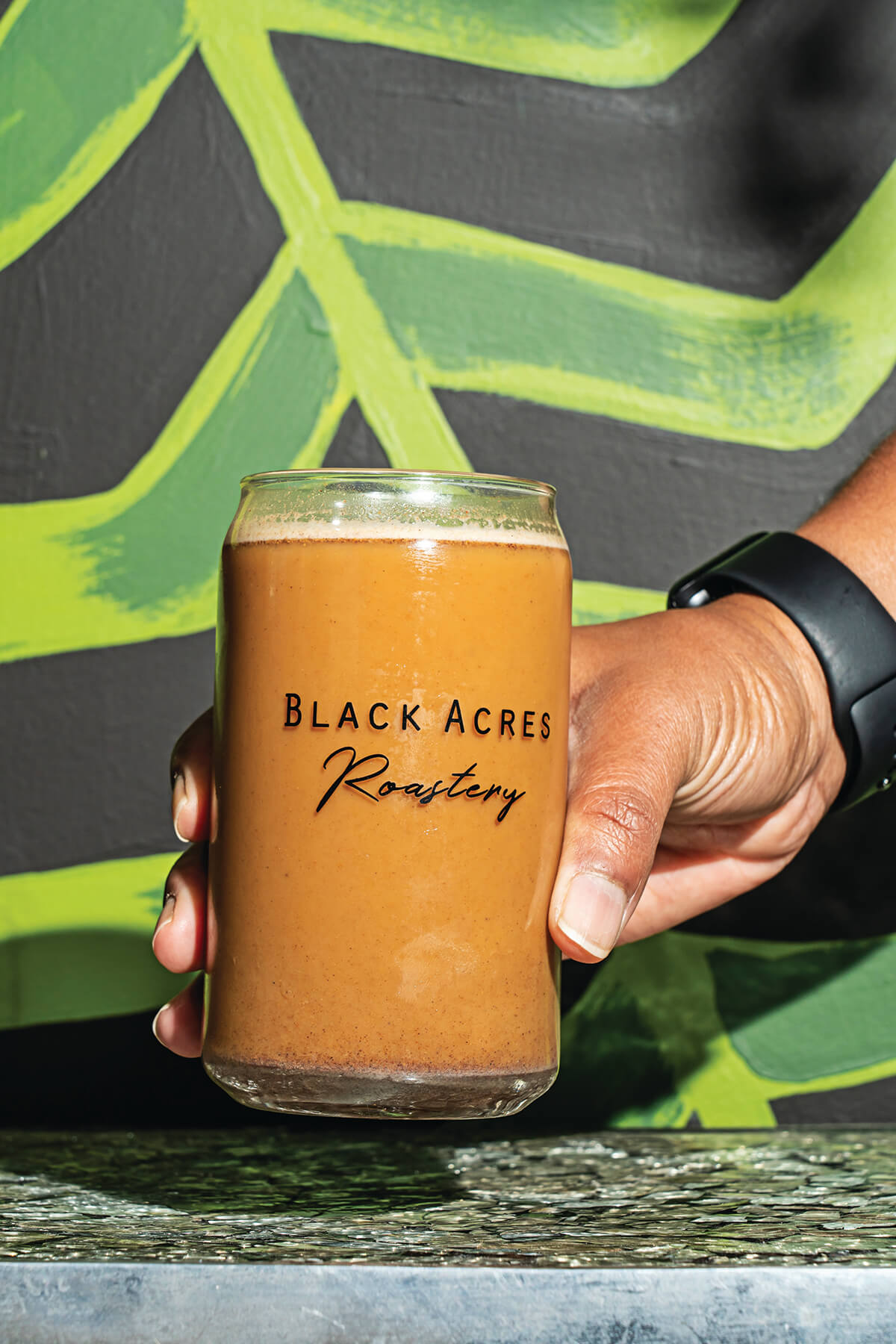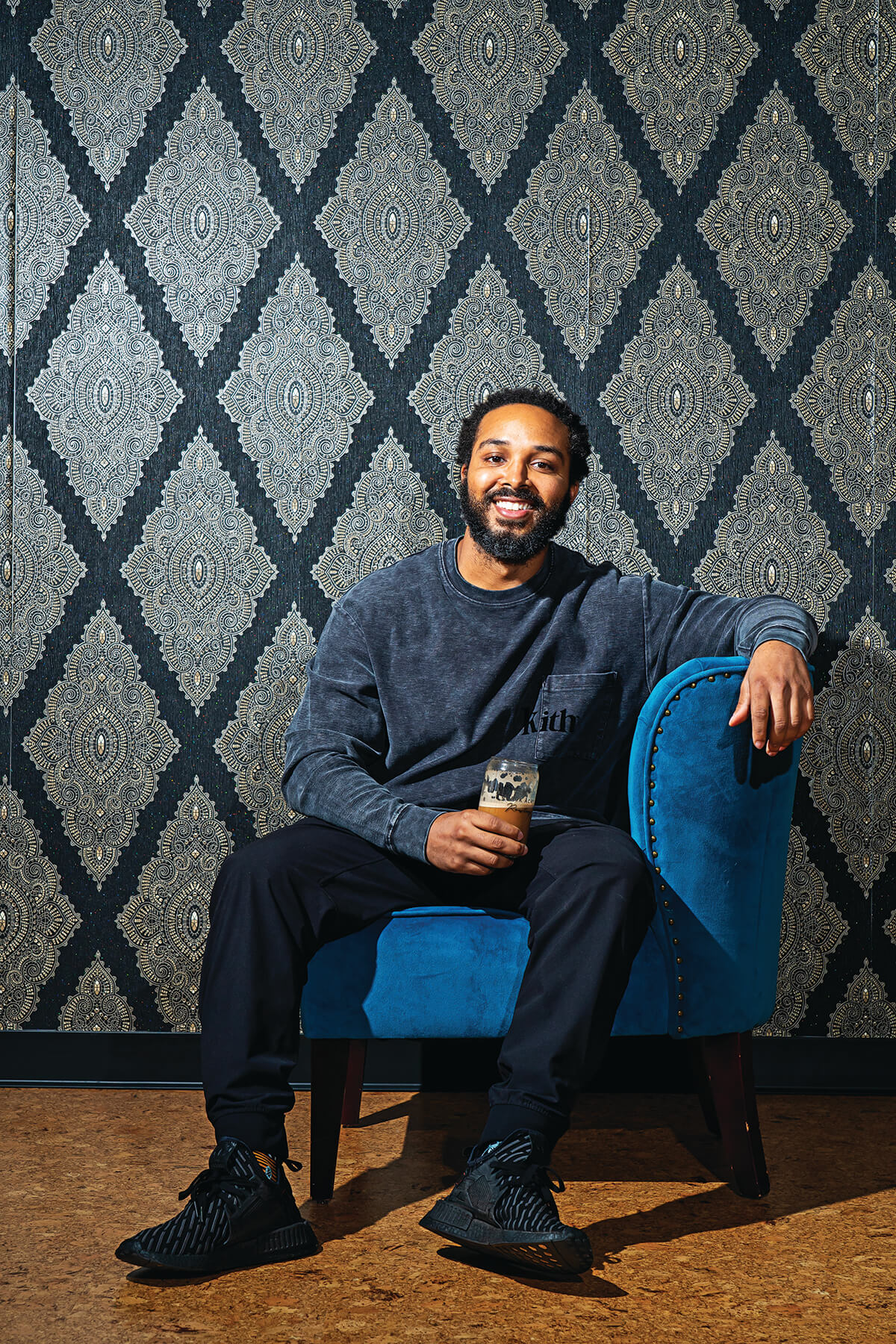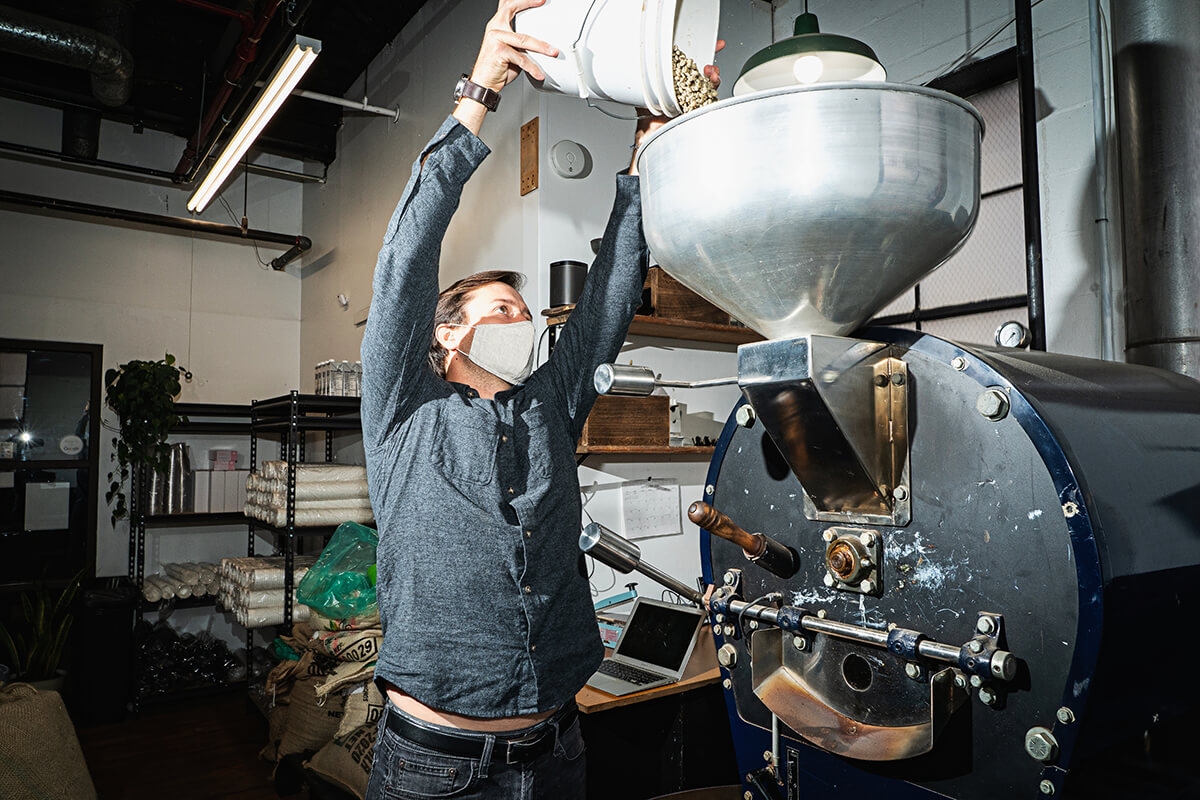 → Gracefully Coffee Roasters
Windsor Mill 
In 2002, when Derek Freidell first got into coffee, his neighbors were the lucky ones. He'd roast beans on the back porch of his Miami Beach house and give jars to friends and neighbors who just happened to be walking by. Today, we're blessed that all it takes is a trip to Gracefully Coffee Roasters (or to its website) for everyone to enjoy the beautiful blends of coffee that he creates. When Freidell and his wife, Julie, opened the roaster in a Windsor Mill office park in 2017, the people who worked at other businesses there were intrigued.
"Once they figured out it was a roaster, they were banging on our door asking for a latte," he says. So they opened a small cafe in the front (that currently is offering only curbside pickup due to COVID-19). But the majority of the couple's business remains roasting. They import specialty-grade beans for Clumsy Girl, their signature best-selling blend. "It's very smooth, sweet, and chocolatey and has a touch of fruit to it, but it's still really approachable," Freidell says. Not unlike the man who makes it.
→ High Grounds Coffee Roasters
Highlandtown 
Your money goes further (and farther) at High Grounds Coffee Roasters in Highlandtown. We're not talking about the quality or the size of a cup of its well-known Baltimore Artist Blend or one of its espressos, both of which are stellar. ("People think that espresso has to be bitter, but ours is not," owner Michael Wood says.)
But this is coffee with a mission: Wood, a former teacher who bought the place in 2010, gives proceeds from the Baltimore Artist Blend to 100orphanages.net, a charity he and his wife started to build facilities in Eastern Europe, India, Africa, and South and Central America. So far, it has built eight, each of which includes housing, a school, and a medical clinic.
"There's a difference between product and your purpose," says Wood, who imports his beans from 17 countries through several organizations, including Genuine Origin Coffee. "Our product is the freshly ground coffee. It's delicious. But our purpose is higher than that. We want the customers to feel that they have a part."
→ OneDo Coffee Roasters
Canton
Gloria Hwang has lived in Canton for 10 years. For most of that time, she couldn't find a neighborhood coffee shop she enjoyed frequenting—so in 2017, she opened one herself. Since then, OneDo, which means "coffee" in Korean, has been a major hit in the 'hood, particularly beloved for the beans it roasts, some of which come directly from a farm in Colombia. Sure, its cold brew is popular in the summer and its lattes sell well in the winter, but more than that (and the avocado toast that everyone seems to pine for), it's the atmosphere Hwang has created that keeps people coming back.
"I wanted to make it a place where I wanted to spend time, where people felt they could stay all day," she says. It was just that before COVID-19 struck, but, for now, it's takeout only. "I love working with different people," she says. "I love my staff and the community in Canton. I love interacting with customers." And they love interacting with her, too—from a safe distance, for now.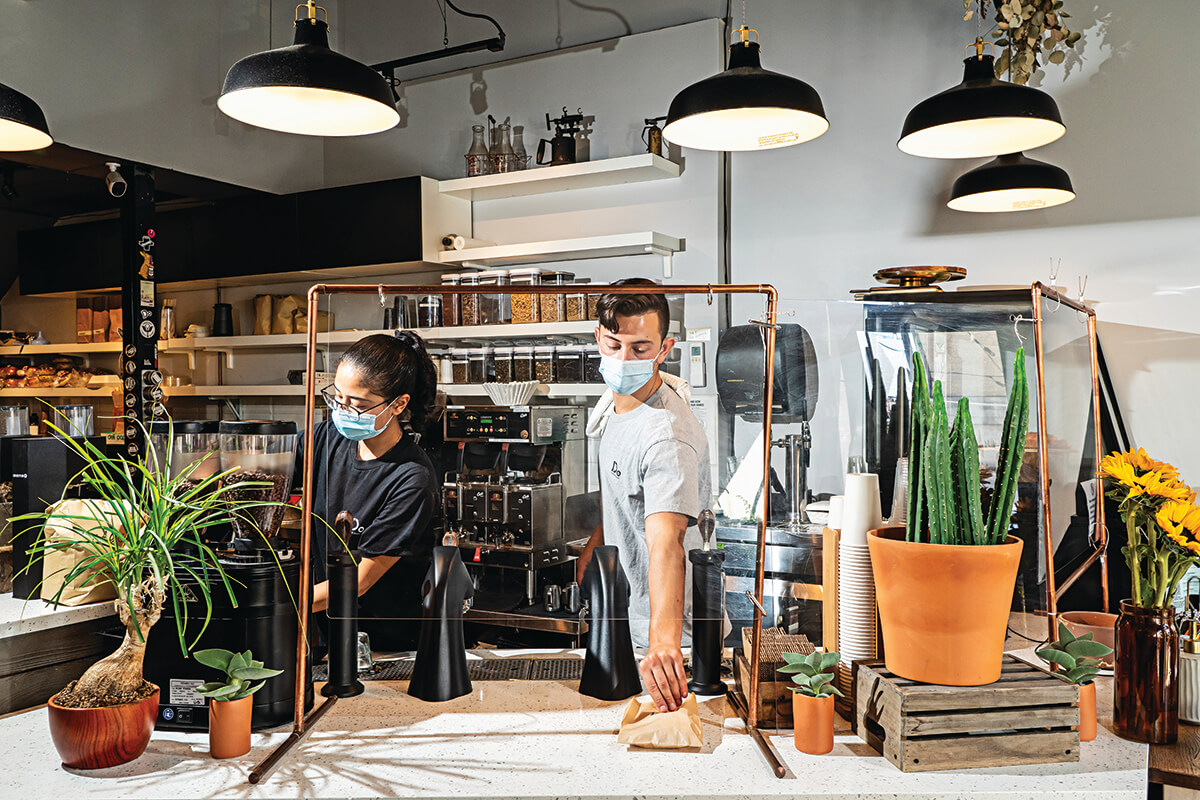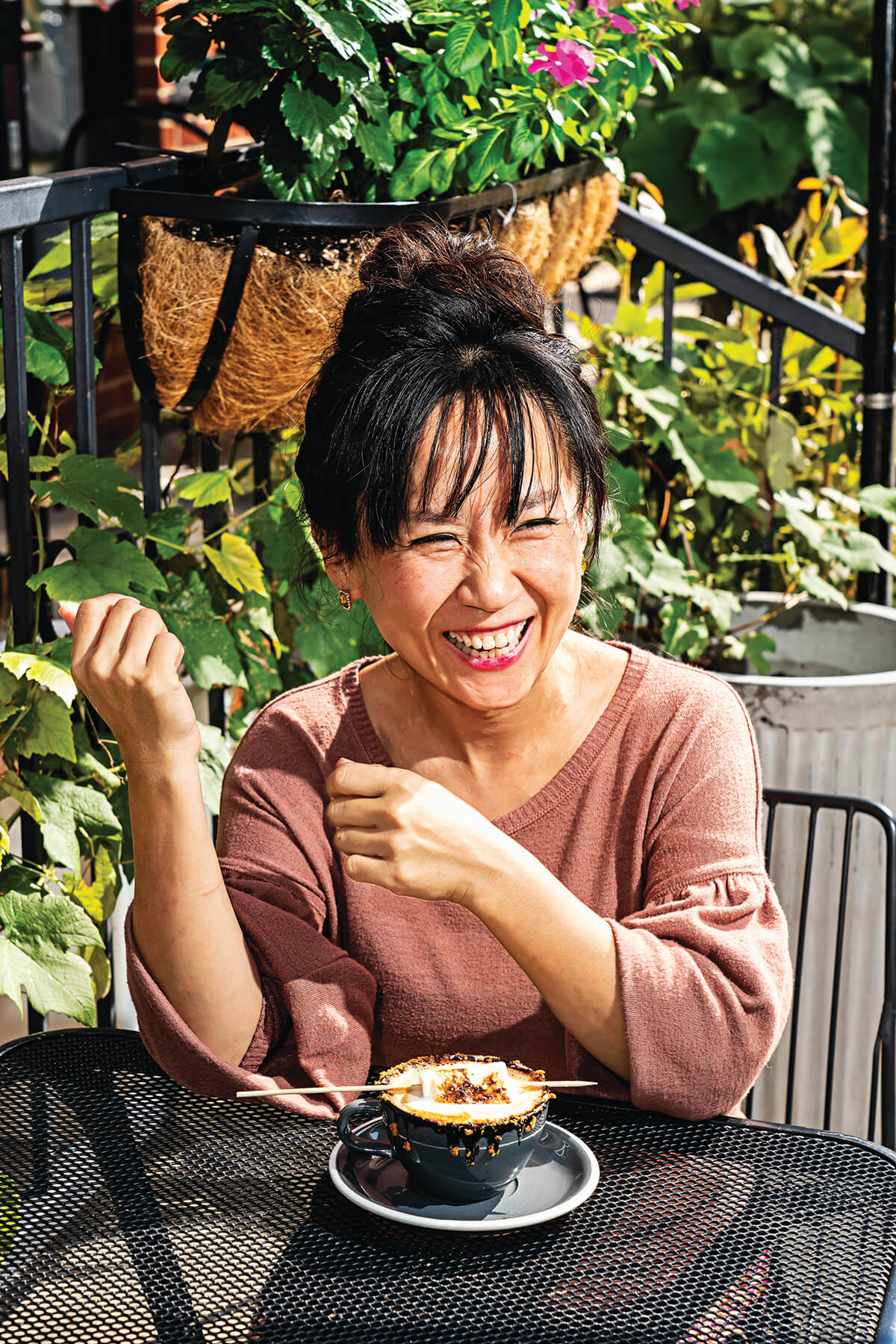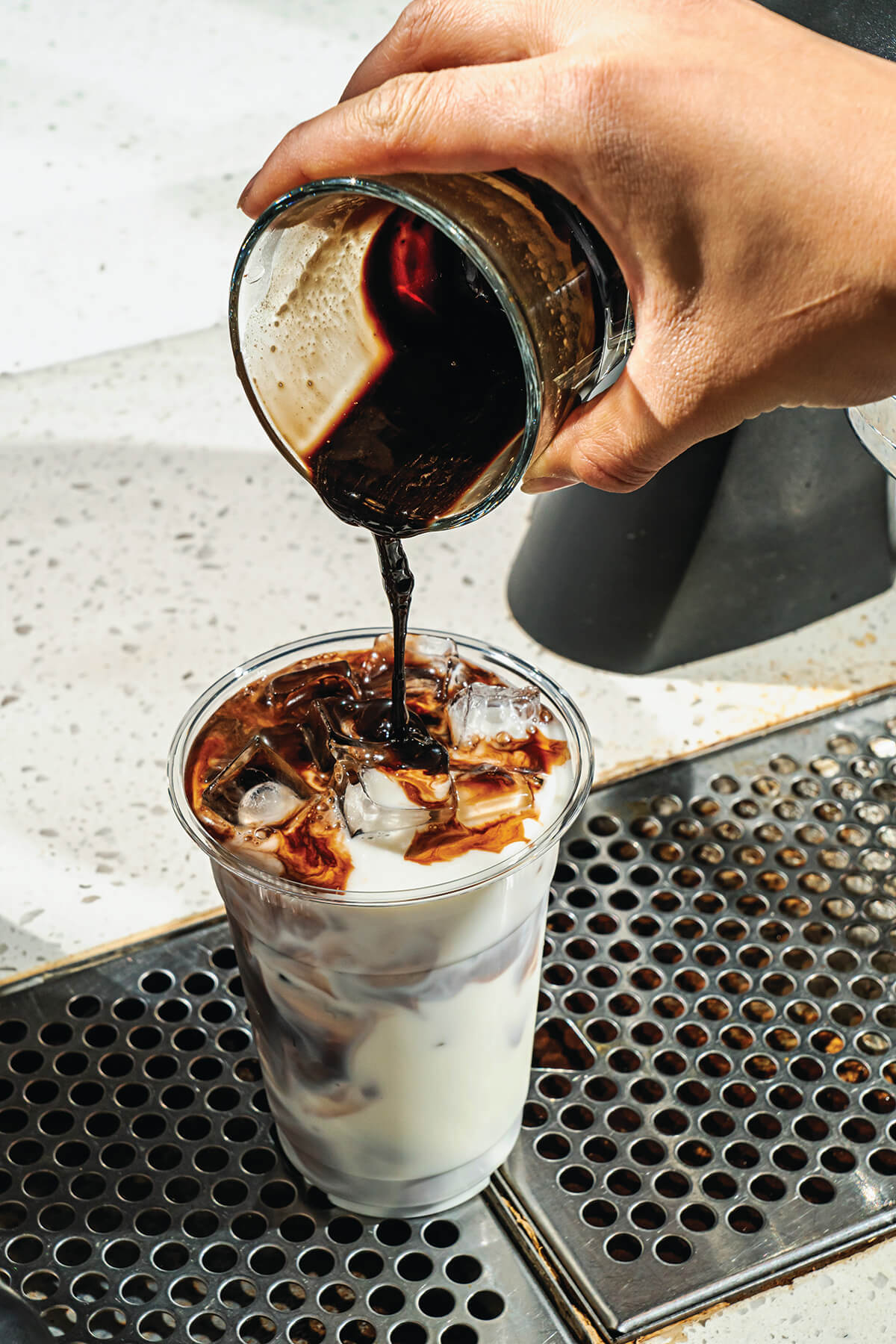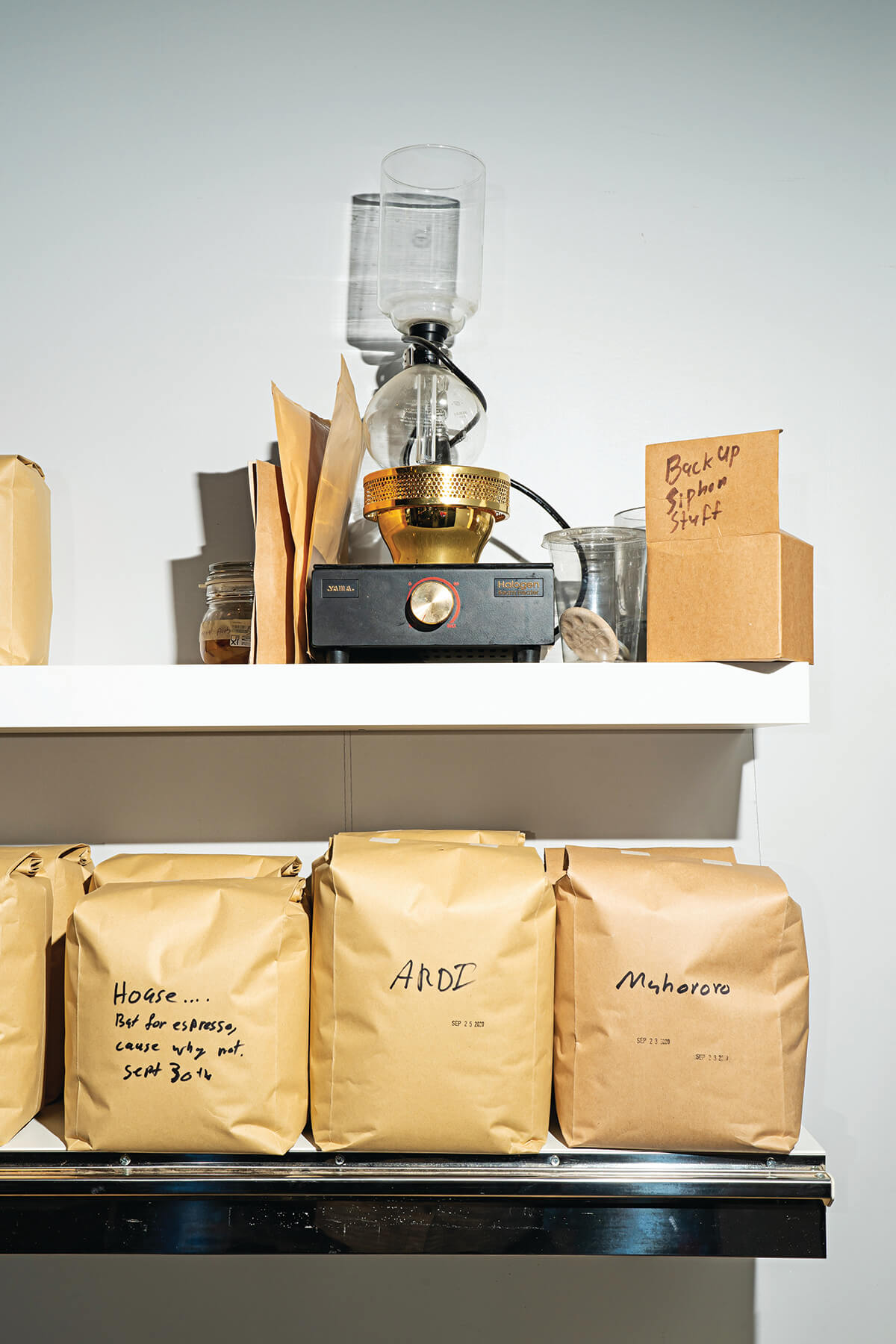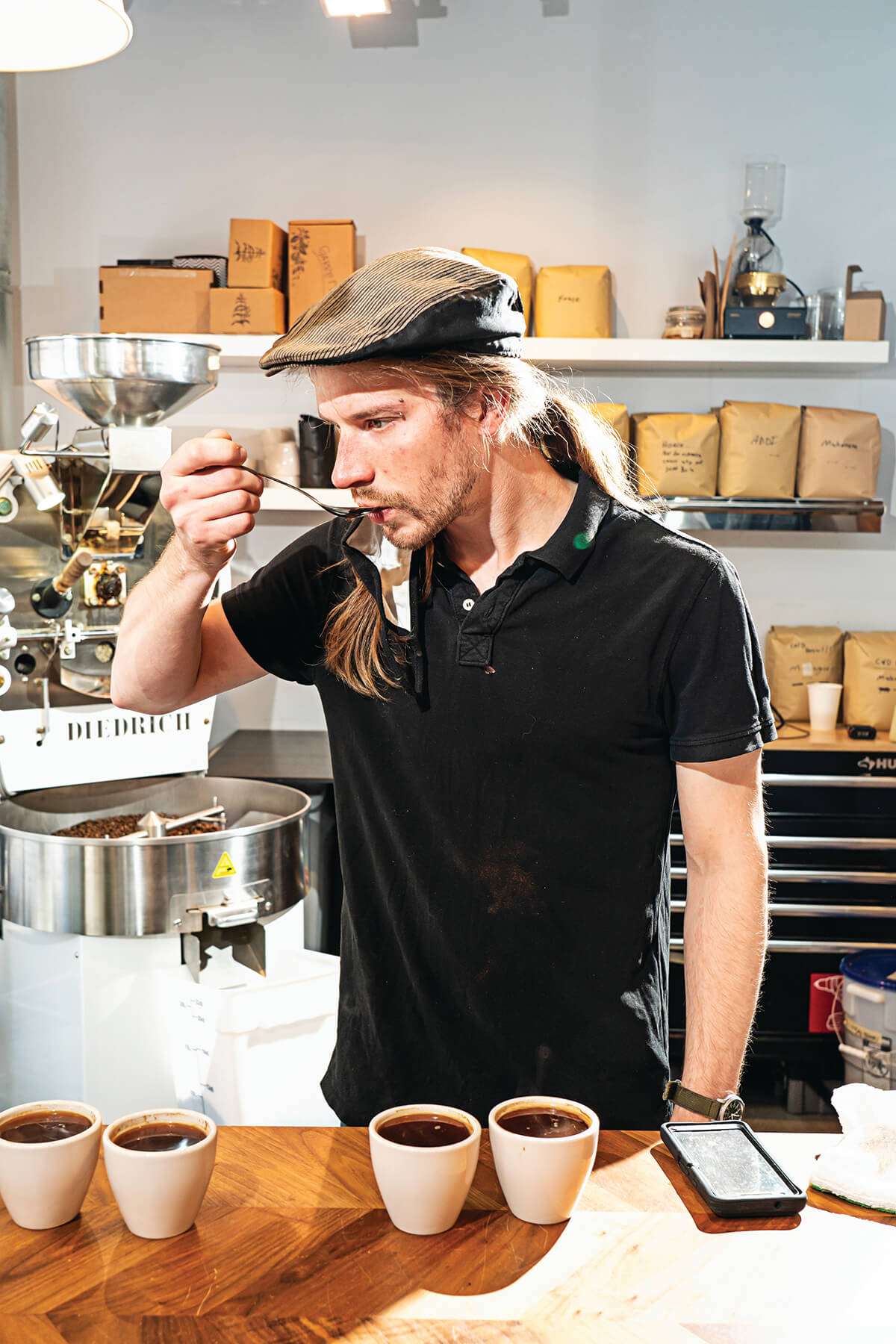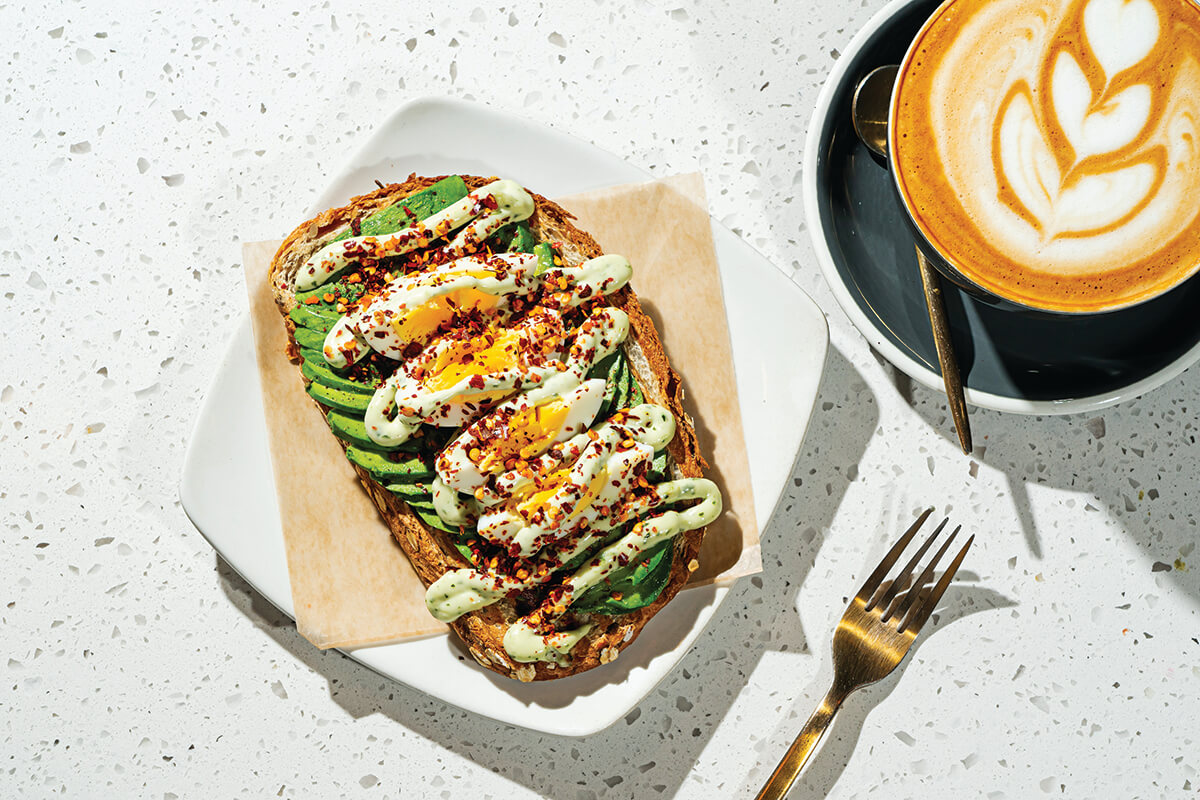 → Sophomore Coffee
Remington 
Many say the beauty of Food & Wine darling Sophomore Coffee lies in its simplicity. In order to encourage interaction between customers and staff, co-owner Kris Fulton designed the menu to be approachable. Drip coffee (from beans roasted at Little Amps in Harrisburg, Pennsylvania), espressos, and teas are listed by size and mixer. Among those the mixers for espressos is tonic water. The combination, Fulton says, has a nice "bittersweet" quality to it. The Shakerato, a shot of espresso with a little cream, house-made vanilla syrup, and ice, also is quite popular. Fulton's partner, Ann Fortune, designed the interior, which, before COVID—and hopefully after it—was a place for people to not only enjoy coffee, but each other.
"I love seeing people get together and communicate, especially right now," Fulton says. "Coffee has so much nuance and history to it, and it has always been a stimulant to induce conversation. I've always been a conductor of sorts."
→ Vent Coffee Roasters
Hampden
Talk about dedication. Sarah Walker moved to Sacramento, California in the mid-2000s specifically to learn about the coffee business. After working at two shops there, then learning roasting at a facility in Reno, Nevada, she moved back home and opened Vent Coffee Roasters in 2013. At first, she operated out of other shops, using others' roasters. But, in 2018, she and her business partner, Andrew Young, opened at the Union Collective in Hampden. The Ventilator is the signature blend, but Walker admits that even more people crave the espresso chocolate-chip cookies. Her mother, Mary, does most of the baking, and Vent sells the baklava and Greek butter cookies that Walker grew up eating.
Business has slowed due to COVID, but Vent has gotten by on increased carryout orders, a partnership with Hungry Harvest, to whom it supplies coffee, and offering service that makes its customers feel like family. "There's really something magical about remembering a customer's beverage, even if you can't remember their name," Walker says. "And I'm better with what people drink than with their name."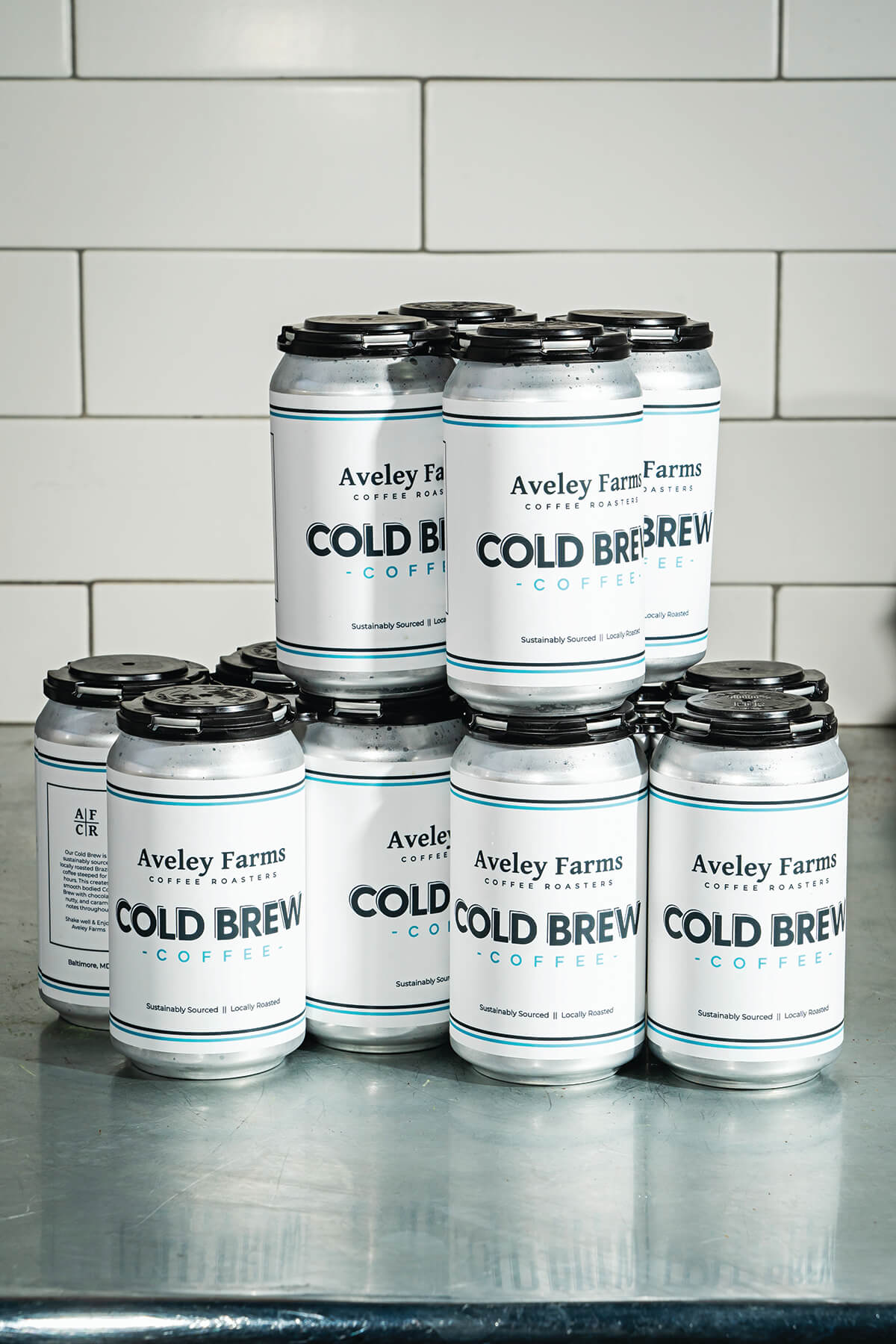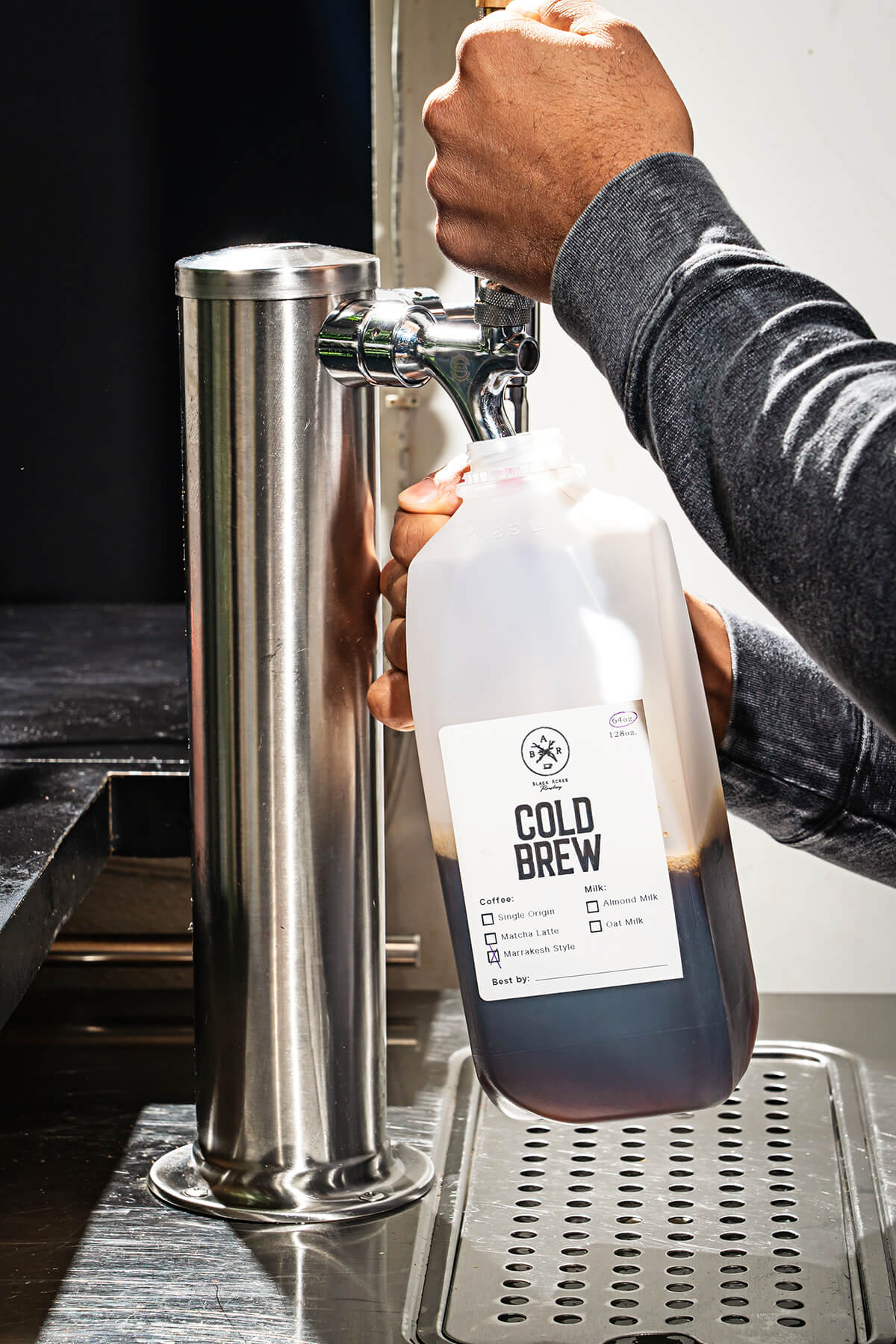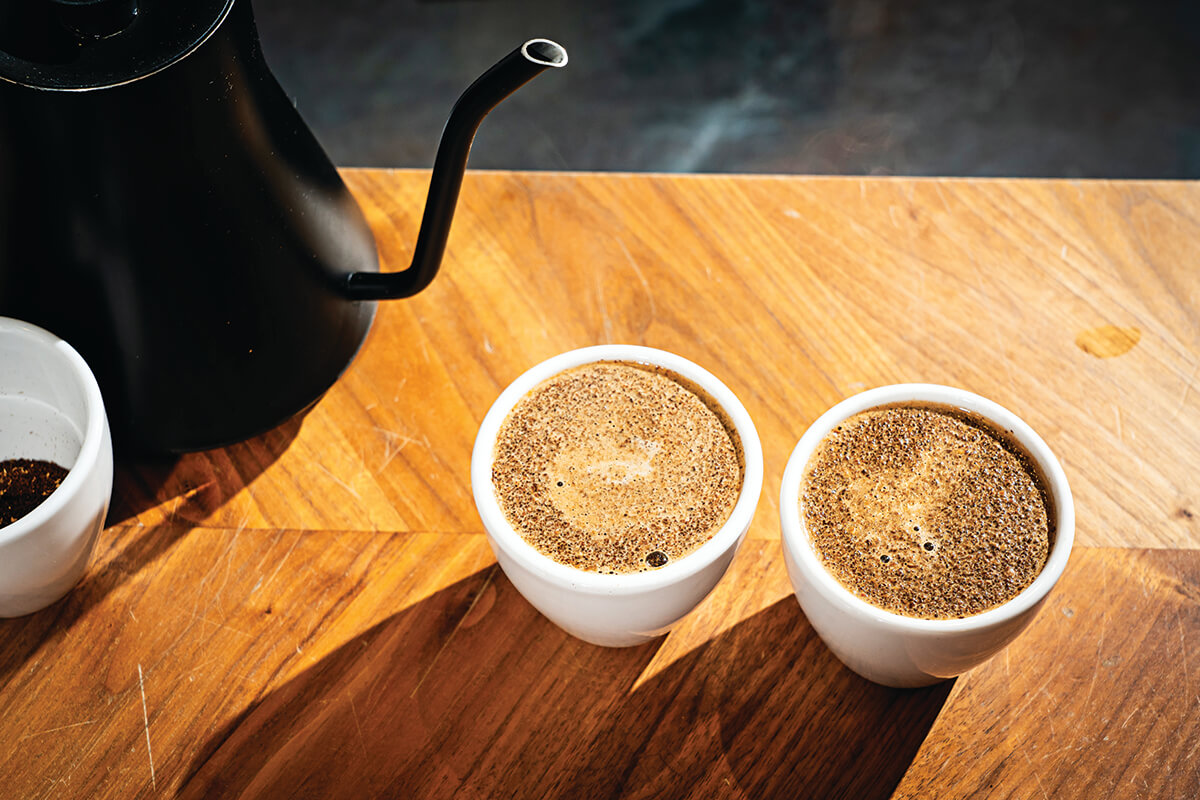 MORE JAVA JOINTS
From Hampden to Patterson Park, there's a coffee shop on nearly every Baltimore block.
Artifact: The rustic Artifact continues James Beard award-winning chef Spike Gjerde's commitment to sustainable, regionally sourced snacks and pastries to go with that strong cup of coffee.
Bird in Hand: The quintessential bookstore-cafe for Johns Hopkins University students and nearby neighbors.
The Bun Shop: Worldly eats and drinks abound at this modern industrial cafe. Try the signature Vietnamese coffee.
Ceremony Coffee: With eight locations, from Annapolis to Harbor Point, this stylish coffee shop more than lives up to its motto that "coffee should be something special."
Charmington's: This Remington coffee made it on the map when President Obama stopped by for lunch in 2015. Head here for organic coffee roasted by Counter Culture and locally sourced bites.
Evergreen Café and Deli: This family-owned coffee shop in the Evergreen neighborhood features Zeke's coffee, muffins as big as your head, and a rotating gallery of local art for sale.
Order & Chaos: An adorable cafe for cappuccinos and cortados owned by adjacent marketing firm Planit Agency. Don't miss the "walking waffles."
Patterson Perk: For quirky one-of-a-kind sips such as peanut butter cup and Peppermint Patty lattes, head here.
Red Emma's Bookstore Coffeehouse: Funky cooperative-run bookstore with great coffee and vegetarian eats.
Spro Coffee: This Hampden spot features beans from across the country and roasts them in house.
Zeke's Coffee: The Hamilton coffee mainstay recently settled into larger digs on Harford Road and also sells their brew at area farmers markets and cafes.