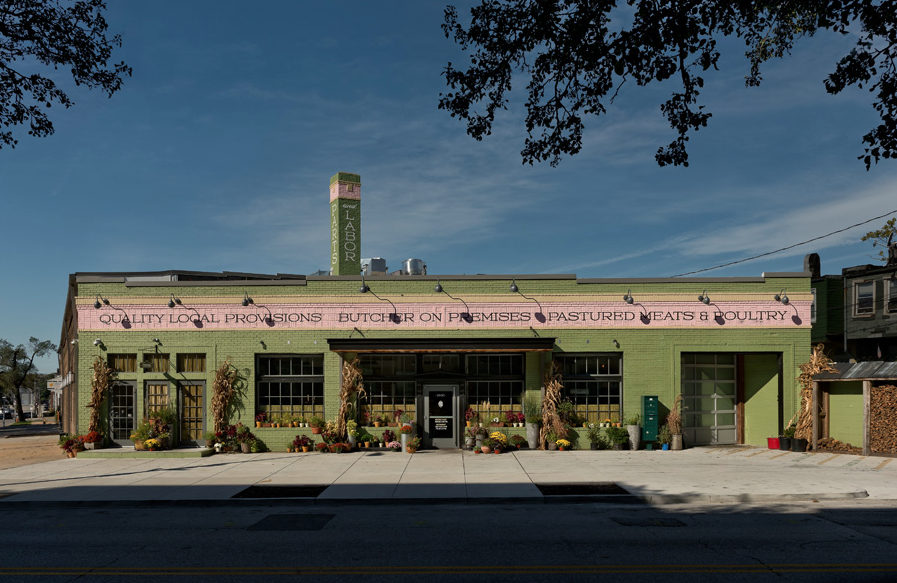 Courtesy of Parts & Labor
We woke up this morning with a major case of hometown pride after learning late Tuesday night that Baltimore earned the No. 2 spot on Zagat's list of Top 17 Food Cities of 2015.
"2015 proved that culinary innovation is booming in cities outside of the usual suspects like NYC and SF," said the Zagat staff. "With chefs spreading out to smaller markets across the country, food scenes are ramping up in more unexpected places."
Spike Gjerde was mentioned for his James Beard Award in the Best Chef Mid-Atlantic category for his work at Woodberry Kitchen, Parts & Labor, and Artifact Coffee.
Haute food hall Mount Vernon Marketplace, which includes The Local Oyster and charcuterie spot Cultured, was cited as an example of an on-point culinary trend joining the scene.
Other notable openings referenced were former Top Chef contestant Bryan Voltaggio's Aggio, beloved burger chain Shake Shack, and Harbor East's Azumi, where Tokyo native Eiji Takase serves Sawagani crabs and fish from Japan's famed Tsukiji Market.
"We'd say Baltimore is winning," Zagat summed up.
The list of 17 cities covered nearby neighbors Philadelphia (No. 10), New York City (No. 4), and Washington, D.C. (No. 3).
Even the news that Pittsburgh took the No. 1 spot put more spring in our step, adding fuel to the fire of an age-old rivalry and giving us more reason to best Steel City next year.
"The listing is a testament to the energy and appetite of our city," says Tony Foreman, whose restaurant Charleston, along with the James Beard nominated chef Cindy Wolf, was given a shout-out. "A notice like that after a year like this is just terrific."